Katy Perry Is Expecting — Looks She Picked to Hide Baby Bump before Announcing Pregnancy
Katy Perry had a well-crafted wardrobe to hide her growing belly for all her public appearances leading up to her big pregnancy reveal in her latest music video.
Katy Perry made a huge announcement when she revealed that she was expecting her first child with Orlando Bloom, as she premiered her new music video for "Never Worn White."
Looking back at her looks in the past few months, she managed to hide her bump in the most stylish way possible. On February 4, in London, she wore a figure-hugging blue gown, which she cleverly hid her belly behind a silver clutch at the British Asian Trust reception.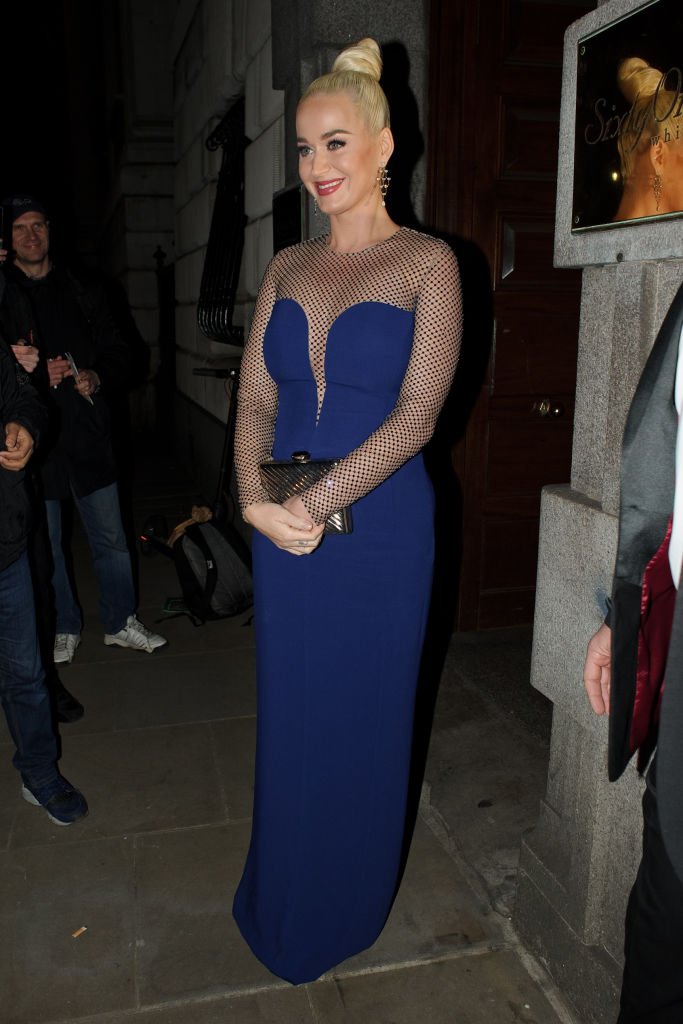 Only a day earlier, in London, 
Katy
 fed her pregnancy cravings, which she admitted are burritos and Tabasco sauce when she was spotted leaving Scott's restaurant in Mayfair.
Not that she needed to hide her small bump at the time, but she went for a bold pink look in an oversized satin cape coat dress that was detailed with ruffles along the sleeves.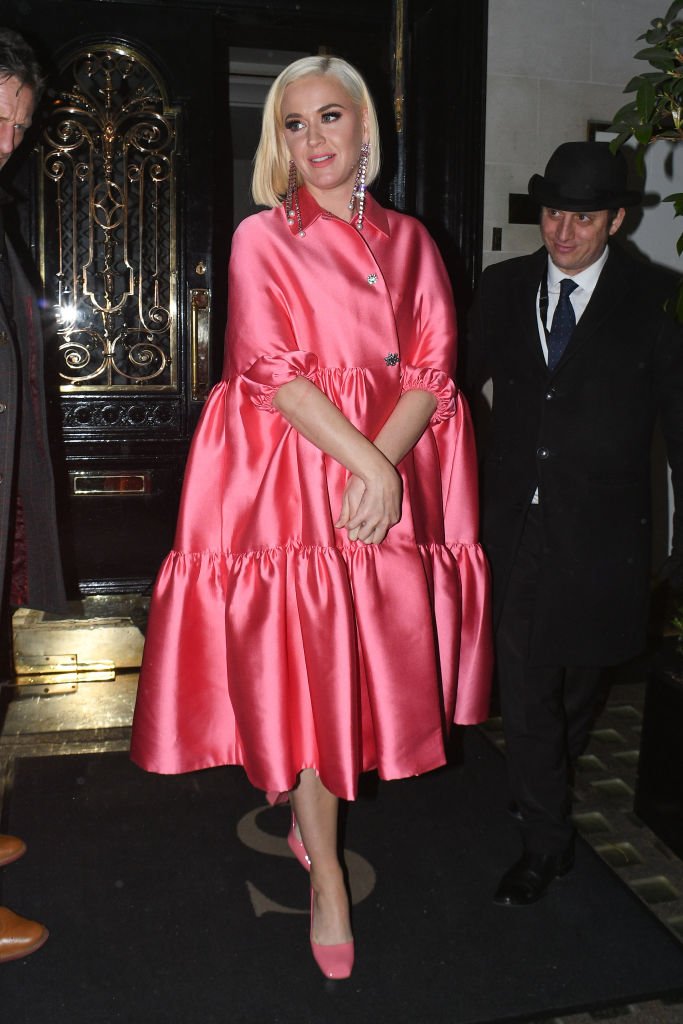 Heading back to the United States, the soon to be mother had a busy day on February 12, when she chose two animal print inspired looks.
Her first look was a 1970s inspired dress; it was a cheetah print blush pink flared design that was loose fitting and had pleated bell sleeves.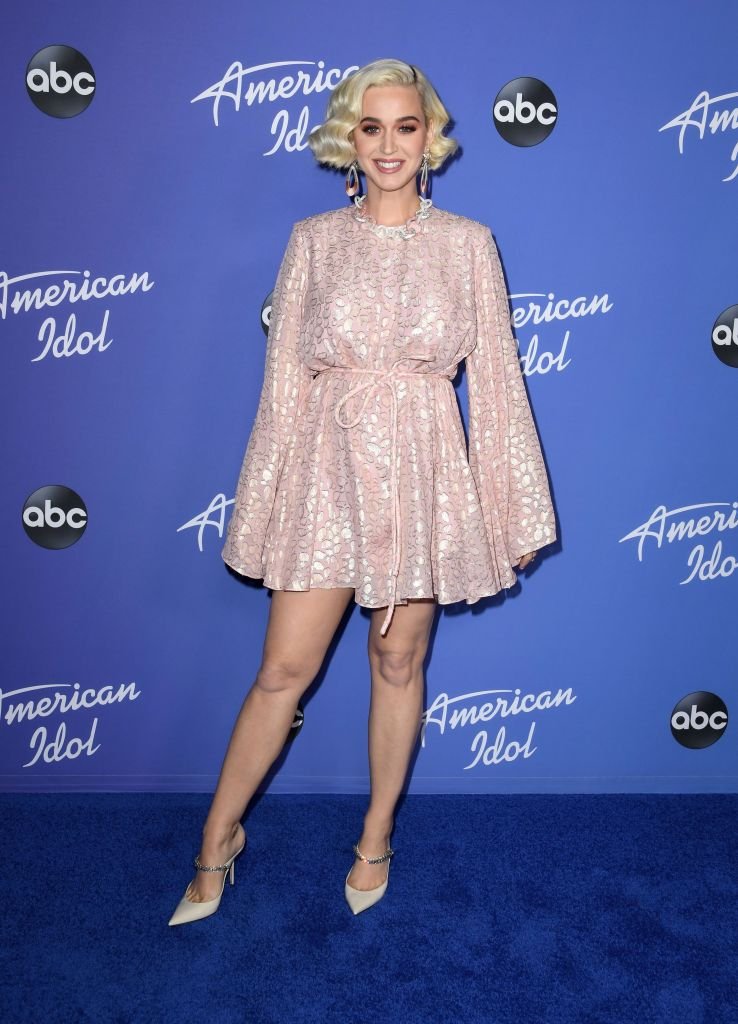 Hours later, for her appearance on "Jimmy Kimmel Live!" 
Katy
 went for a completely different look, styled in a shoulder-length wavy pink highlighted bob.
Matching the pop of color with her outfit, she wore an orange cheetah print pants suit. The blazer was lose fitting and had a large collar and a four-button design that created the allusion of a perfect fit for her growing belly.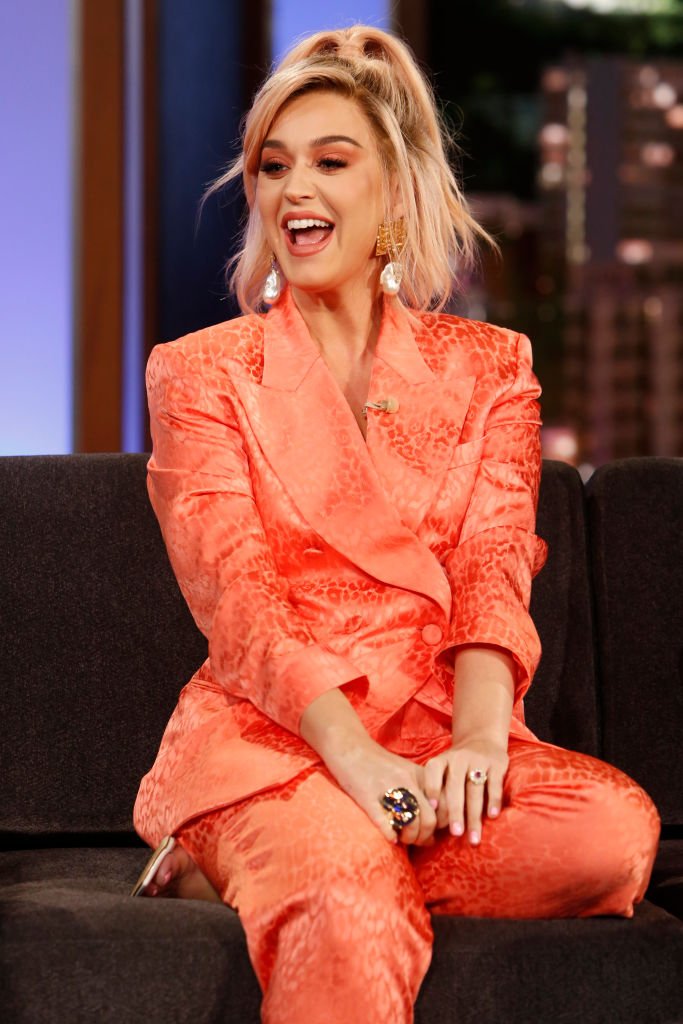 Days later, still concealing her belly, the best way possible in a large fur coat, 
Katy
 was spotted leaving a restaurant in Los Angeles, California.
Wearing a high neck pink lace dress, she hid her bump behind her matching box-shaped purse that perfectly covered her entire belly.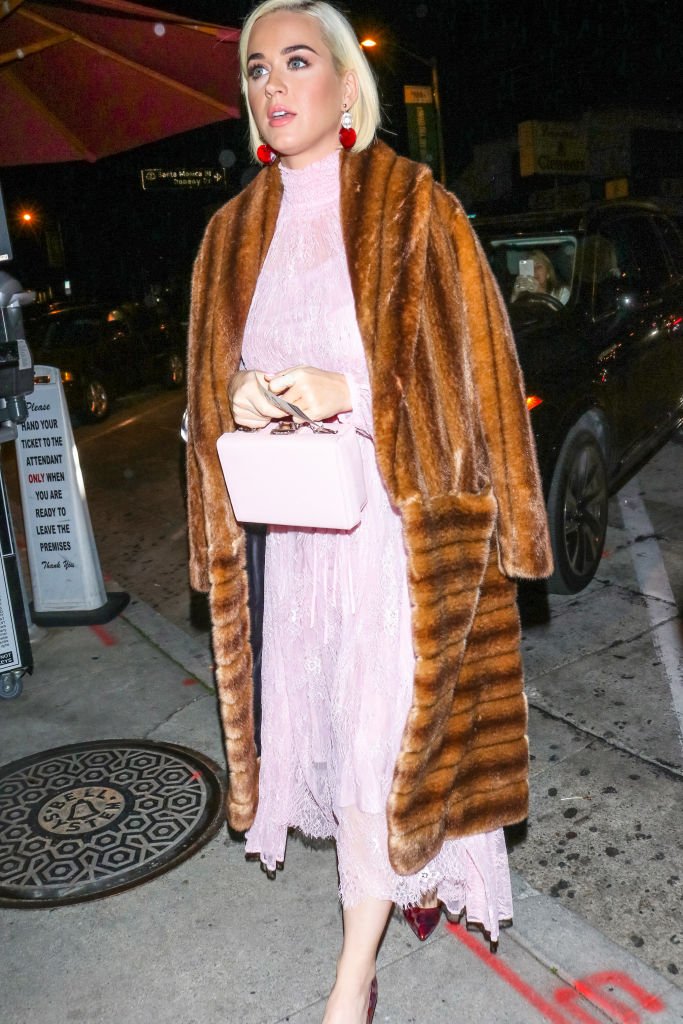 Katy
 managed to keep her pregnancy a secret from her fans and celebrity friends for months. However, the pop star couldn't fool her mother, Mary Perry, for very long.
It is reported, during her pregnancy reveal party, she had the announcement written on bottles of wines for her guests. While they were preparing for the event, Mary spotted surprise before the big reveal could be made.