Kourtney Kardashian from KUWTK Talks about Her Love for Vampire Facials & Giving up Calorie Counting in New Interview
Kourtney Kardashian spilled the details on her approach to food, her favorite beauty trends, and how she keeps her body and mind in shape in her latest interview.
At the age of 40, Kourtney leads a busy and demanding life. When not starring in the family's reality show "Keeping Up With The Kardashians," she runs her health-oriented lifestyle site Poosh while her three children take priority.
Taking a look at her life where it is now, Kourtney's focus on health and fitness plays a significant role in helping the reality star keep up with the pace of her life as she recently told Health. 
HOW COURTNEY USED TO LOOK AT FOOD
Having changed her approach to food and diets over the years, Kourtney used to count the calories and go "fat-free" because she grew up in the "super-skinny era," and added:
"No one cared about carbs; it was just [about] no fat. I didn't know what was healthy or not healthy growing up."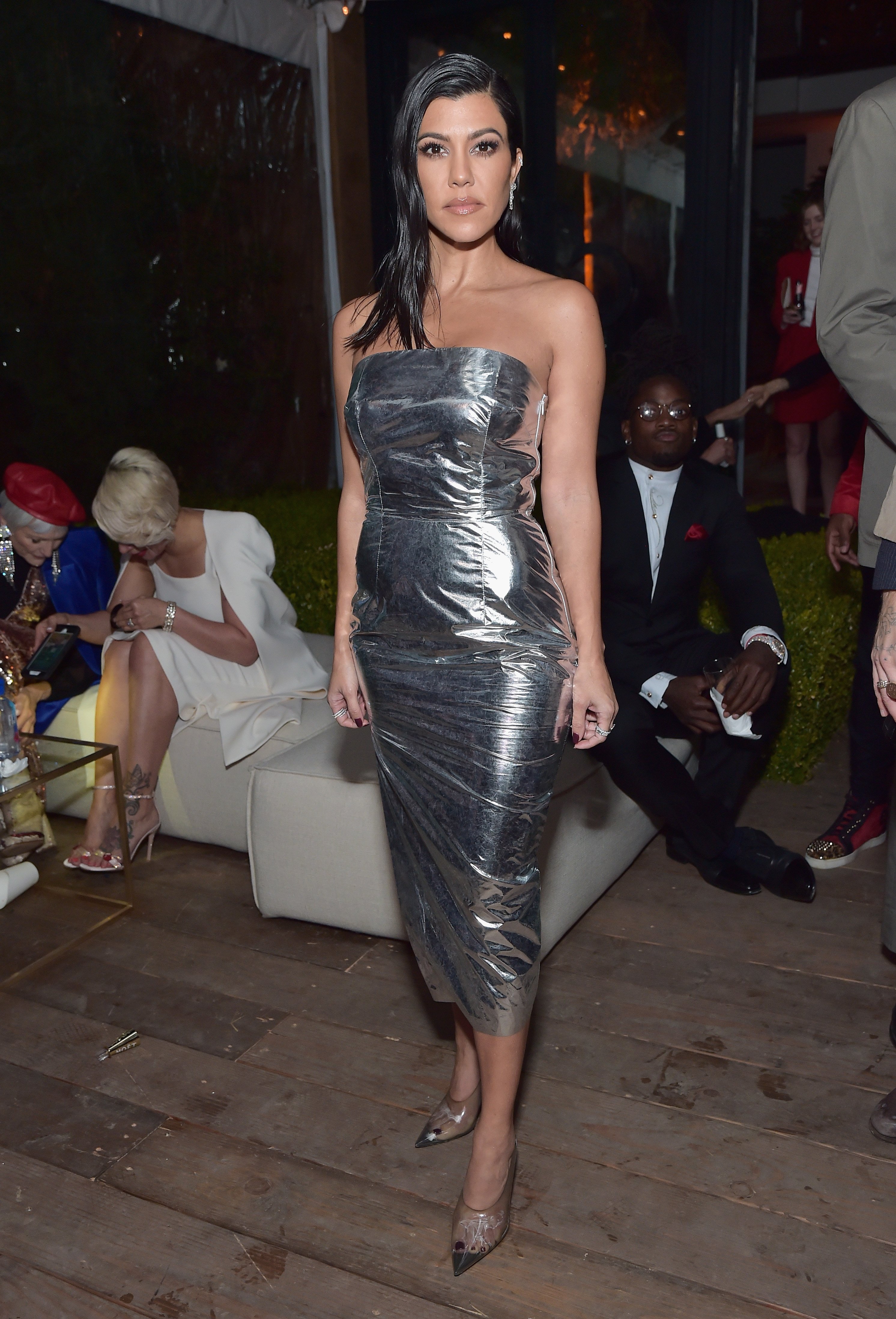 HER VIEW ON FOOD NOW
On her lifestyle site Poosh, Kourtney now promotes certain fats having learned about their importance, such as those found in Olives, Avocados, Nuts, nut butter, various seeds, fish oil, and fatty fish.
The mom of three doesn't think about counting the calories anymore, but she does make sure that her house stays dairy and gluten-free. 
A fan of the keto diet and intermittent fasting, Kourtney said that it changed her body "for the better," so she does both as often as possible, even though she's not on the keto diet at the moment.
EXCERCISE IS IMPORTANT TO KOURTNEY
Maintaining body fitness is essential to Kourtney, and she keeps things interesting by switching between trainers while taking care of her skin's needs and helping her deal with anxiety as well.
In addition to applying serum under her lotion daily, Kourtney also saunas, does cryotherapy with her sister Khloé, and indulges in a treatment called a Vampire Facial, as she explained:
"I love platelet-rich plasma [treatments]. They take your blood and spin it, and then take the plasma and microneedle it [into your face]."
HOW SHE FUELS HER WORKOUTS
Kourtney also uses her diet to ensure she gets the most out of her workout routines in the mornings, and it starts with a collagen supplement on an empty stomach as soon as she wakes up.
About 20 minutes later, she will drink a glass of water with apple cider vinegar before chucking down a mix of MCT oil, bone broth protein powder, E3Live blue-green algae, and fruit before she gets into her workout.
NO TO CANDY
The reality star sticks to organic foods and is not a fan of candy, a topic Dr. Mehmet Oz agrees with Kourtney on, as she said that the coloring found in candy causes aging while also causing people to get sick.
While at a System 20 Fitness event, Dr. Oz said that candy contains chemicals and simple carbohydrates to make it taste good, but they are untested, so why take the risk when one unsure of their effects on our body.