Ray J from LHHH Shares Heartwarming Video of Daughter Melody Kissing Baby Brother Epik on His Forehead
Ray J is counting his blessings and has been able to identify the biggest of them all. He made this known while sharing a video of himself and his kids hanging out.
Singer and rapper Ray J is counting his blessings. Taking to Instagram, he shared a short video of himself and his two children hanging out. The clip which showed his daughter Melody Love placing a kiss on her brother's face was captioned:
"The biggest blessing I will ever have! Thank you, God. You have really gave me my life!"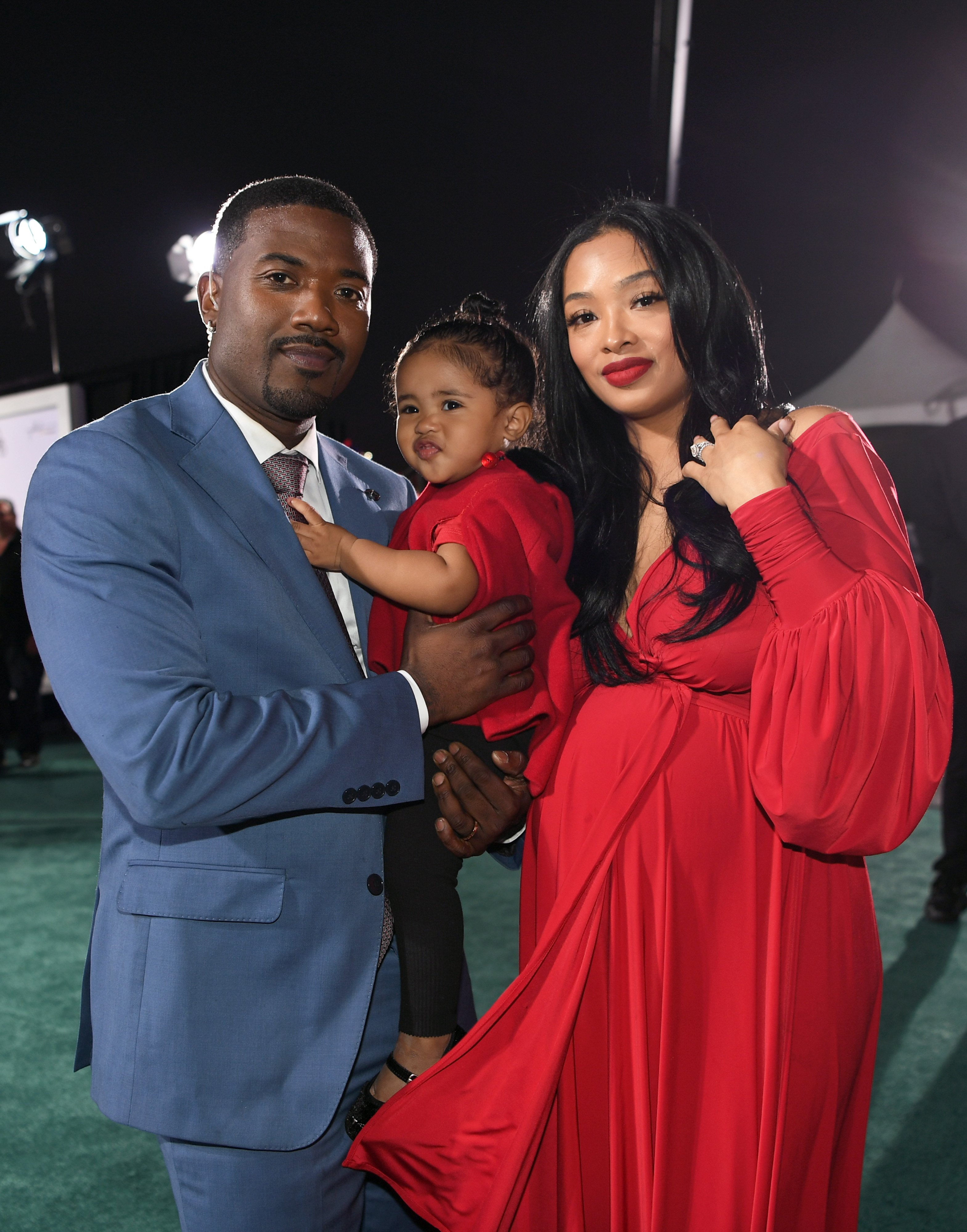 In the clip, Ray J could be seen holding his two months old son Epik Ray while Melody was sitting beside her dad. The two-year-old then leaned forward and placed a kiss on the side of her brother's face who appears to be sleeping. Ray could be heard asking:
"Do you love your brother?
The father of two then proceeded to place a kiss on Melody's cheeks and urged her to be careful as she tried to get down from the couch where they were all sitting.
Ray could also be heard in the background making cooing noises as Melody once again placed a kiss on Epik's face, after which she sent an enormous grin showing her milk teeth to the camera.
Ray is never going back to Las Vegas.
The comments section immediately became abuzz with some of the 2.3 million followers Ray J has giving their opinion about the cute video clip. Some expressed that Melody was adorable for kissing her brother even while he slept.
Others also expressed how cute the singer's family was, with many wishing him the best and hoping that things work out between himself and his kids' mother: Princess Love. A user commented, saying:
"Adorable kids you have. Cherish every moment you have with them."
Ray J and his wife welcomed their two children in 2018 and in January of 2020, respectively. Epik, who is just two months old, was born at the time the couple had a major fight that led to Ray and Princess living apart.
Sometimes last year, Princess Love accused Ray J of abandoning her and leaving her stranded while they were in Vegas for one of Ray's gigs. Taking to social media, Princess aired the fight that made Ray even angrier at the time. He denied the claims.
The two who are still married have been living apart. Princess has the children in her Beverly Hills condo while Ray J is staying at a bachelor's pad not far from Princess's place with their dogs.
I love you @mzprincesslove so proud of you. Strongest women in the world and the mother of my children. ❤️❤️❤️❤️ https://t.co/iEMsz5vfKb via @YouTube

— Ray J (@RayJ) December 31, 2019
Even though there have been rumors of a potential divorce, sources have debunked it, stating that the couple plan to work things outs between each other. Speaking to "People" earlier in the year, Ray apologized again to his wife and stated that he is never going back to Las Vegas.
The two who have received backlash from the public for bringing their domestic matter to the public are even doing more than that as they have a new show which will air on "The Zeus Network." The show is aimed at addressing the issue between the couple and is titled: "The Conversation: Ray J and Princess Love."