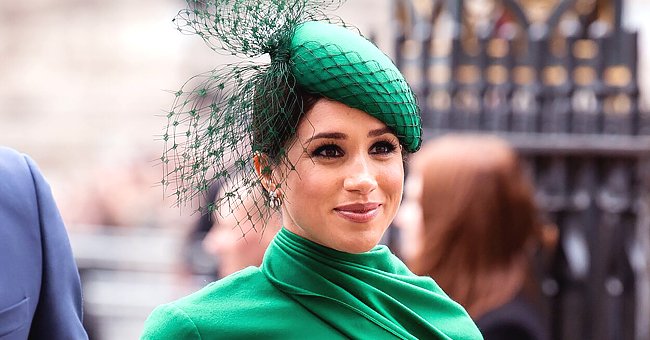 Getty Images
Meghan Markle Was Only Royal Who Curtsied to Prince Charles at the Commonwealth Day Service
Meghan Markle's fans notice all the little details about the royal. When she was the only one to curtsey for Prince Charles at the Commonwealth Day service, fans allegedly praised her.
There were a lot of things that stood out about Meghan Markle on Monday when she attended her very last engagement as a working royal with husband Prince Harry.
The Duchess of Sussex's gorgeous emerald Emilia Wickstead dress was one of them. It was Markle's actions, though, that caught the eye of the Daily Mail and a few fans.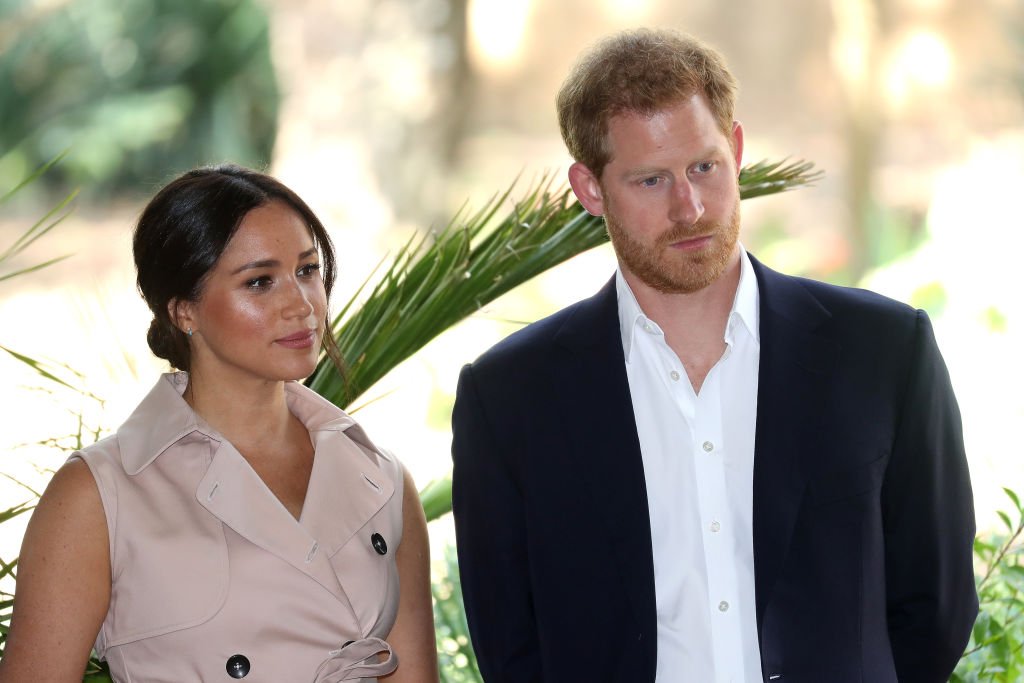 Prince Harry and Meghan attend a Creative Industries and Business Reception on October 02, 2019, in Johannesburg, South Africa. | Source: Getty Images.
Queen and Prince Charles arrive
As the Commonwealth Day service got underway, protocols were switched up a bit. Instead of waiting to greet the Queen, Markle and Harry were shown to their seats.
They stood as the Queen arrived with Prince Charles. Prince William, his wife Kate Middleton, and Prince Harry all appeared to greet the future king with a slight nod.
Meghan stands out with curtsey
Markle, however, went into a deep curtsey for Prince Charles. The Daily Mail picked up a few comments from fans, one of whom reportedly suggested Markle was "killing them with kindness" upon her return after Megxit.
Markle and Prince Harry spent a few weeks in Canada following the announcement that they would be stepping down as senior royals and splitting their time between the UK and the Great White North.
Kate praised for inclusion
Meanwhile, Kate Middleton was commended for something else on Commonwealth Day. After the event, photos were uploaded to the Kensington Royal Instagram account.
The slide included pictures of Middleton and husband William. But there was also one of Markle and another of Harry. Fans said it showed that Middleton was classy to include her in-laws in the post.
Kate stuns in velvet dress
Middleton also looked classy when she attended the 25th anniversary of Place2be, a charity that assists children in the UK suffering from mental health issues.
The royal wore a gorgeous velvet Indian-inspired dress from Jenny Packham, a British designer. She paired it with a pair of Romy 100 Jimmy Choo stilettos, which costs $707.
Middleton and Markle both looked gorgeous on Commonwealth Day. Fans will appreciate that it was perhaps the last time they'd see the pair of beautiful ladies in such an engagement.
Please fill in your e-mail so we can share with you our top stories!