Lionel Richie Has Gorgeous Girlfriend Who Is Much Younger Than Him & They've Been Dating since at Least 2014
Lionel Richie's longtime girlfriend is a model who speaks four languages and runs a lifestyle brand. She's also content with staying unmarried to Lionel and reveals why.
While Lionel Richie's daughter, Sophia Richie is dating Scott Disick, a man close to twice her age, the singer has been seeing Lisa Parigi, a woman more than half his age.
Lionel and Lisa have been dating since 2014 and though they are ages apart, they seemed to have managed to make things work. We're told Lisa is a model who's also an entrepreneur. Here's more where that came from.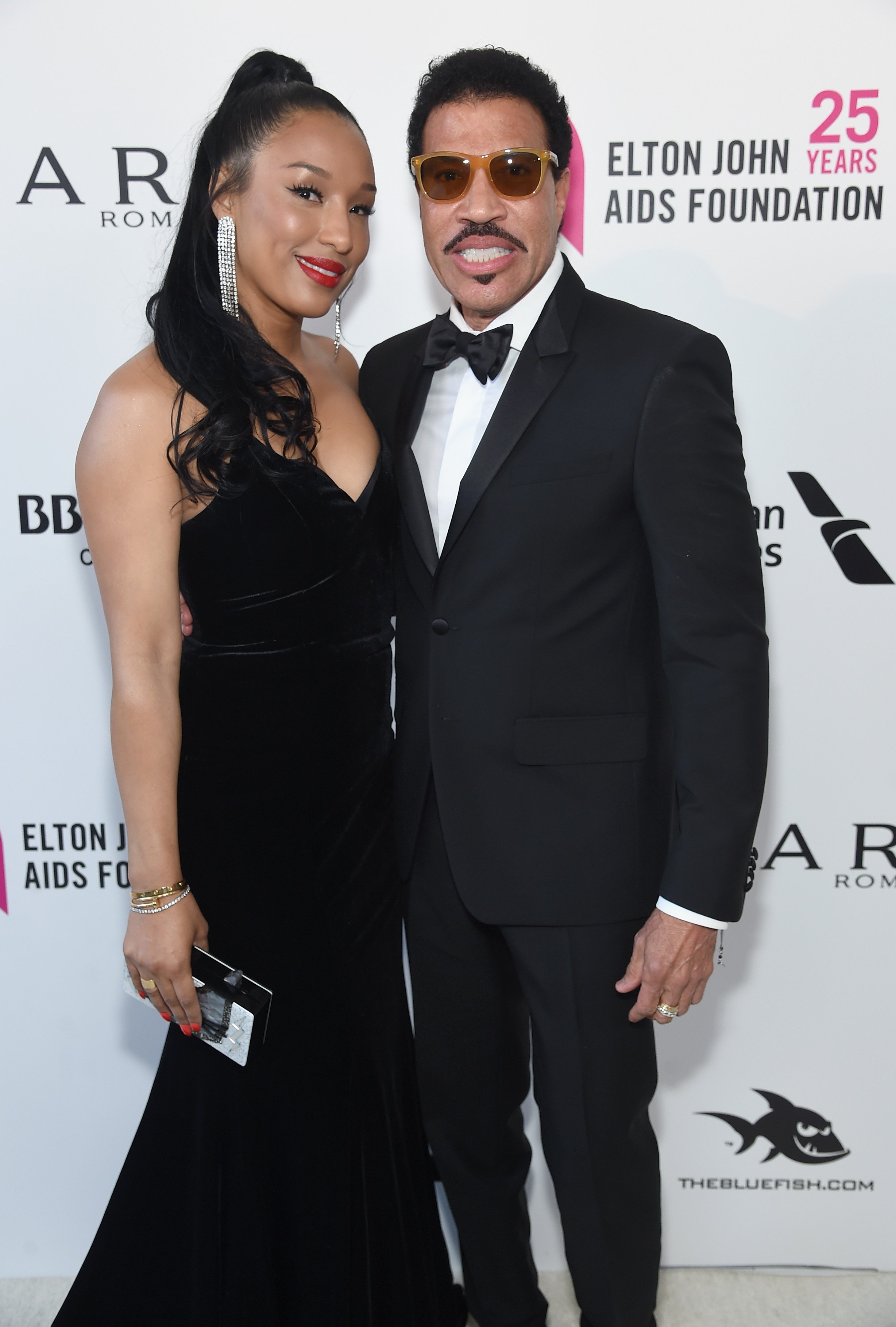 HER ROOTS AND WHAT SHE DOES 
According to Heavy.com, Lisa is of Swiss, Caribbean and Chinese descent. The woman who is in her 30s can speak four languages including French, German, Swiss-German, and English. She reportedly acquired her multilingual skills while growing up in Switzerland.
For a living, Lisa manages her lifestyle brand called "Estate Collection" which specializes in candles and fragrance oils. Her hand-poured candles are inspired by her passion for travel and design.
SEEING PLACES WITH LIONEL
Lionel and Lisa have traveled to different places throughout their years-long relationship. One of their more memorable trips included meeting Pope Francis in December 2019 and rubbing elbows with Prince Charles and his wife Camilla in Barbados when they attended an event for the benefit of the future king's Prince's Trust organization.
More recently, the couple traveled to the middle east where they took a lot of beautiful photos. Lisa shared images on her Instagram featuring their trip to the desert.
ON TYING THE KNOT
But while they appear to be inseparable, the couple has not revealed any plans of tying the knot. Lisa isn't keen on getting married either.
"I don't need a ring to validate my relationship with him. What we already have is enough," she told Mirror in 2016.
In spite of two failed marriages, Lionel remains a hopeless romantic. And he's grateful to Lisa for helping him "deal with my crazy world."
As for Lionel, he's not closing his doors.
"There's always big plans," he said speaking to People in April 2019. ""Do I have an exact time on this? Oh, hell no. I don't. But there is light at the end of the tunnel. I'm sure."
LIONEL ON LISA
Though marriage isn't certain in their future, Lionel is sure of one thing - Lisa provides him security.
"At this time in my life when you can be so jaded about things, [my girlfriend] Lisa kind of makes everything feel a bit safe."
Lionel was first married to his high school girlfriend, Debrah Harvey with whom he shares adopted daughter, Nicole Richie. Two years after divorcing Debrah in 1993, Lionel wed Diane Alexander, the mother of Sofia and her brother Miles. That marriage ended in 2004.
In spite of two failed marriages, Lionel remains a hopeless romantic. And he's grateful to Lisa for helping him "deal with my crazy world." He even once revealed he's willing to become a father again. But for now, the couple have a dog named Sylvester which they adore.