Courteney Cox from 'Friends' Shares Sweet Clip Revealing Her Daughter Coco's Amazing Vocals
"Friends" star Courteney Cox posted a sweet video showing off her daughter Coco Arquette's incredible vocals in a cover of a Demi Lovato song.
Courteney, who owns a production company called Coquette Productions, took to Instagram recently to share a sweet clip of herself jamming out with her 15-year-old daughter.
In the video, Courteney can be seen playing the piano while her daughter belts out a remarkable performance of pop star Lovato's "Anyone."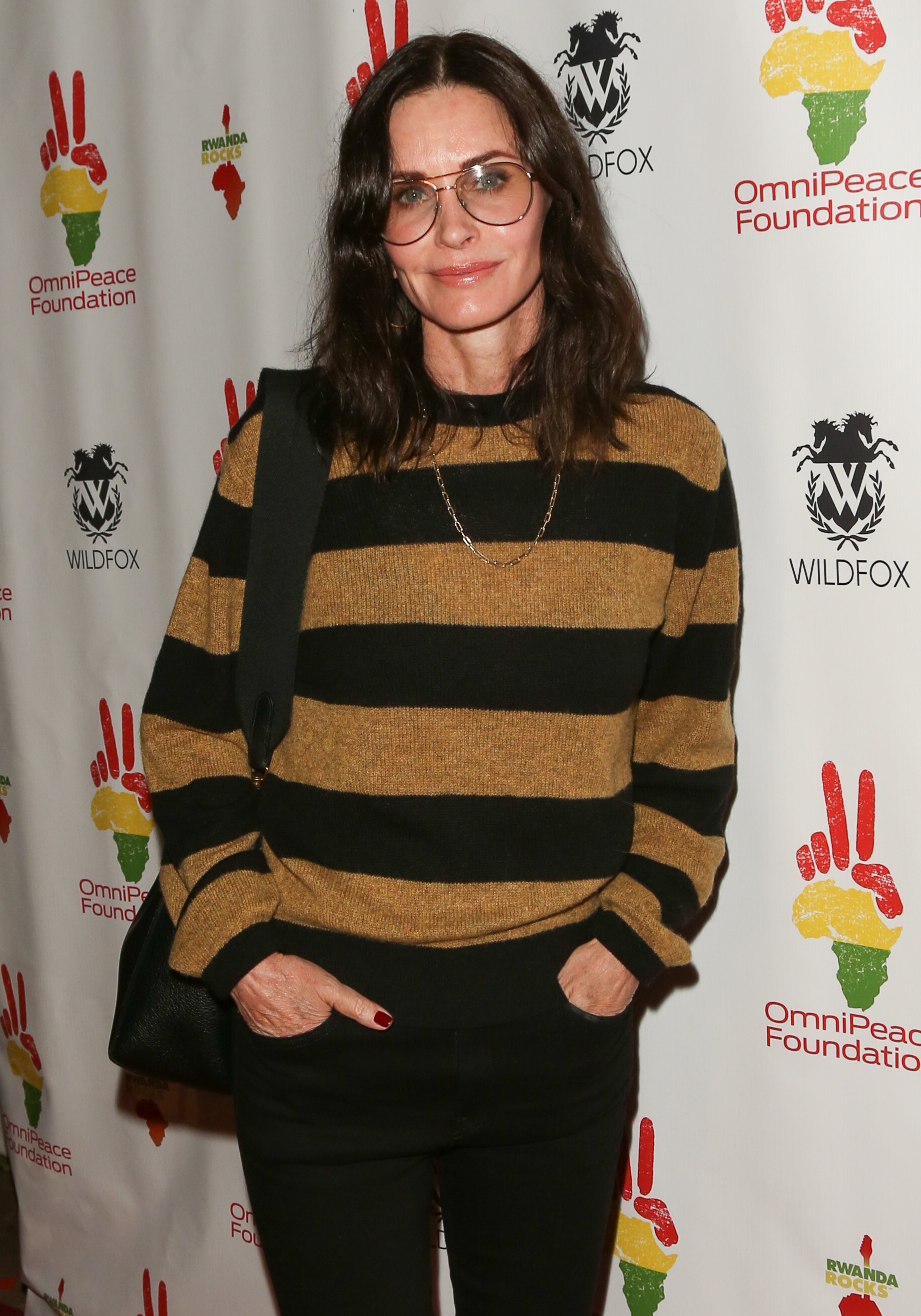 MOTHER-DAUGHTER GOALS
"When you have a teenager you barely get to see them," the actress captioned the adorable video. "So much negotiating. Coco traded me one song if I let her go to a party. I took it."
Many were impressed by the mother-daughter duo, with one person commented, "Mother daughter goals! What a voice!" Another added that both of them singing together literally filled her heart with joy. 
As reported by ET Online, the social life of Coco keeps her occupied, and Courteney has a lot on her plate as well.
"FRIENDS" REUNION
The actress will appear on HBO Max's upcoming "Friends" reunion special. She discussed the project on a recent episode of Kevin Nealon's web series "Hiking with Kevin."
Courteney said that the exciting thing regarding the upcoming "Friends" reunion special is that for the first time, they're all going to get together.
Courteney shared a rare old photograph of the cast having a meal before they filmed the very last episode.
BEST TIME
She added that they will have the best time and that it will be extraordinary. She proceeded with that they haven't sat there and reminisced about this incredible experience that they had.
Recently, Courteney shared a rare old photograph of the cast having a meal before they filmed the very last episode.
The picture got taken in 2004, and it included Courteney. The image also featured Jennifer Aniston, Lisa Kudrow, David Schwimmer, Matt LeBlanc, and Matthew Perry.
The group lounged around a table loaded up with food and smiled as they all looked at the camera. A second snap showed a script for the episode written by Marta Kaufmann and David Crane.
Meanwhile, Courteney likewise took to social media to share a photo of herself and her daughter Coco that shows their completely different looks for their first formals, as reported by TODAY.
In the picture she published to Instagram recently, Cox is seen donning a black turtleneck over a white belted dress.
Coco, on the other hand, wears a red dress with a coordinating necklace. She holds out one of her hands as though she's carrying a bouquet.