Kourtney K Says She Was Surprised by Reaction of Fans to Her Summer Stretch Marks Photo
Kourtney Kardashian is taking it completely natural. But she was surprised by her fans' reaction to her bikini photo showing some stretch marks.
The mother of three revealed to Health that her fans freaked out over her small imperfection. But Kourtney was proud to flaunt it.
She has always looked at her stretch marks as part of who she is. She said: "I've had stretch marks since eighth or ninth grade on the side of my booty. I never cared about them—I like them!"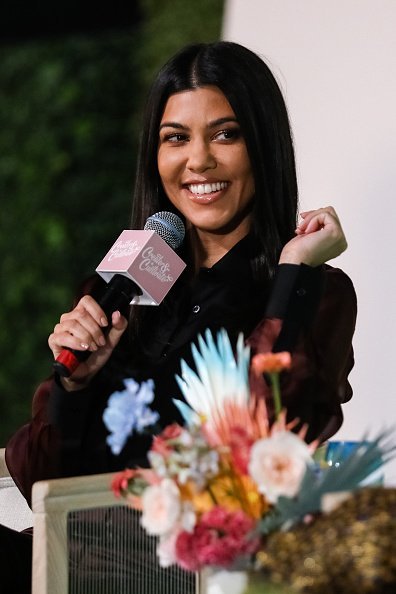 BARE BEAUTY PRAISED
In the photo she recently shared on Instagram, Kourtney wears a sexy black swimsuit with a summer hat on as she posed by the edge of the boat. Some of her fans were happy and inspired by the photo.
The "Keeping Up with the Kardashian" star embraces her natural self. She even noted that she feels sexy when she's nude.
The 40-year-old reality star said her tiger stripes also make her sexy, as reported by US Magazine. The eldest Kardashian is also into wellness and fitness regimen and beauty products.
ON SETTING UP POOSH
The clean-beauty advocate has set up Poosh, a lifestyle company focusing on health and wellness Kourtney said that having a stable mind and body is important to her, aside from having a beauty routine, as reported by Rose Inc.
"It's really a combination of physical and mental well-being," she said. "Feeling at my best, without striving for perfection. To me, it is all about balance and moderation. Happiness and health are wealth."
Another social media run-in that Kourtney had was after she was criticized for kissing her children on the lips.
SORRY NOT SORRY
Kourtney opened up about Poosh last April 2019 and learned a lot in the process. As her company turns a year older next month, she felt a sense of fulfillment in the company she built as well as her amazing team behind it.
Another social media run-in that Kourtney had was after she was criticized for kissing her children on the lips. She remains unapologetic for the way she gives love and affection to her own children.
Reign Aston, 5, Mason Dash, 10, and daughter Penelope Scotland, 7, are Kourtney's children with ex Scott Disick. Kissing them is no big deal to her.
The Poosh founder does not like strangers giving her unsolicited advice about raising children. She defended herself by saying that she knows what she is doing, and no one knows her kids better than her, as reported by People.
As she is kept occupied by raising her children, tending to her business, and working on family projects, Kardashian relies on paid help.
Recently, her valuable items, including cash, went missing, and she suspected someone at home stole them, as reported by Daily Mail.