Dwayne Johnson Talks about His Tequila Brand Teremana in Moving Video Ahead of Its Launch
As the founder of his own tequila brand, Dwayne "The Rock" Johnson shared what it means to him having reached the stage of bottling the product after years of preparation. 
Dwayne Johnson "can't wait" to raise a glass of Teremana tequila with all his fans after the years it took to get to the finished product. 
Proud of the accomplishment, it's also one he takes seriously. With an emphasis on sustainability, the agave plants took years to mature in their "proud Mexican town" up high in the Jalisco mountains.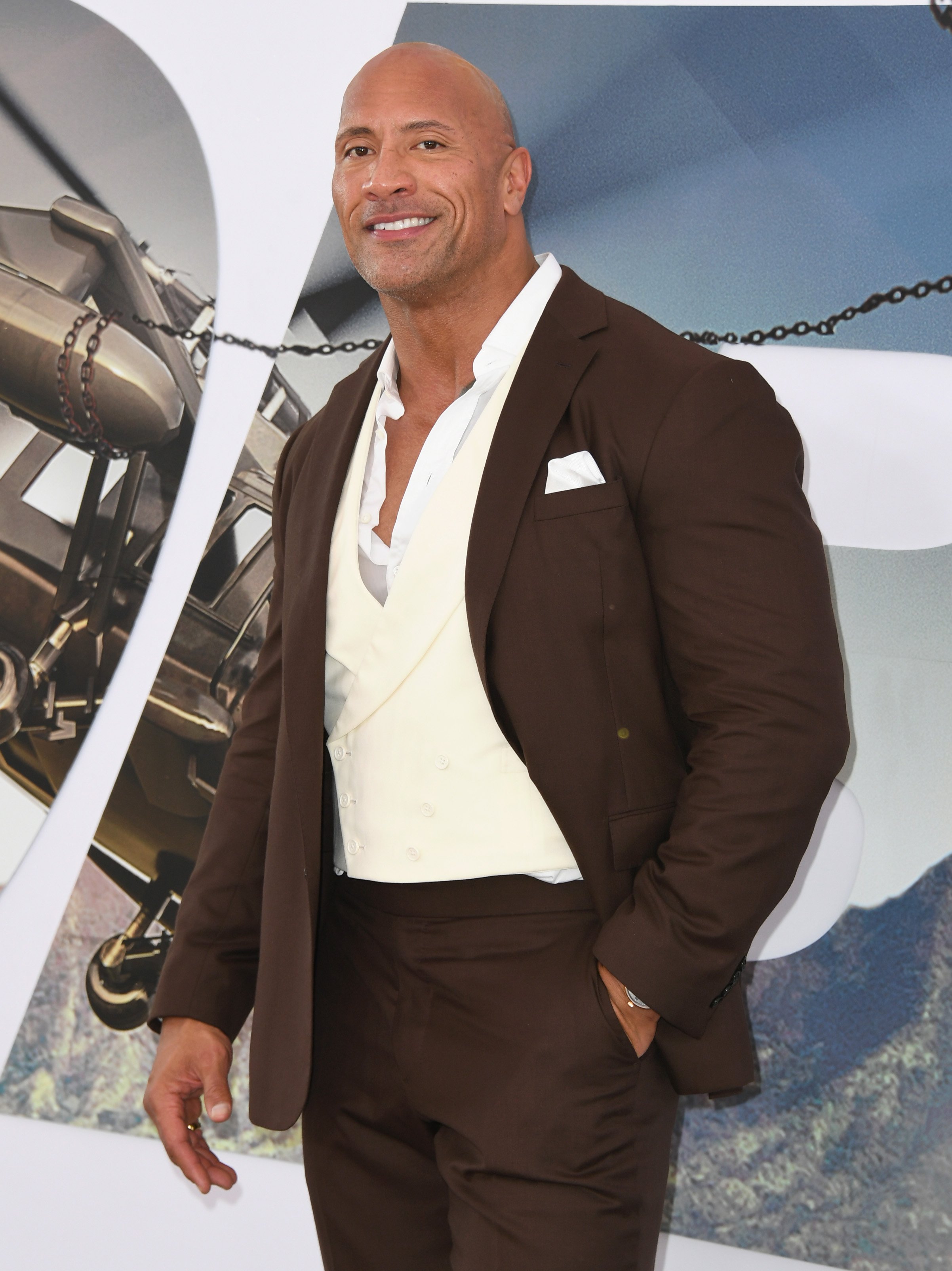 With an aptly chosen name, Tera is derived from "Terre" means earth, while Mana represents the Polynesian spirit that leads their way.
"You know, when I come out here to our agave fields, and I spend some time, my gratitude is boundless," Dwayne said in a video update about their achievement.
Even though stock will be hitting restaurants and stores next month, Oprah Winfrey, who is a known lover of tequila, already has her own bottle as an early birthday present.
Dwayne appeared as a guest on Oprah's 2020 Visions Tour when she stopped over in Atlanta in January, and after their talk, the "Jumanji" actor had the very first bottle brought out her as a gift.
In tribute to Dwayne's father Rocky Johnson who passed away at the age of 75 on January 15, the pair shared a toast to the man who made Dwayne who he is today, while Oprah said:
"May your relationship with him in the beyond be stronger and bring you all the love you've always deserved."
The 47-year-old's acting career has also been keeping him busy as of late. "Jumanji: The Next Level" came out early this year, and Walt Disney Studios just dropped the official trailer to his next film, "Jungle Cruise," set for release in July.
Starring alongside Emily Blunt and Jesse Plemons, Dwayne plays the role of Frank, a charismatic riverboat captain who takes a group of travelers through a Disneyland inspired theme park ride. 
Since there is always a catch, their journey is filled with dangerous animals and situations with a supernatural element as they embark on a research mission.
Already busy with another upcoming film called "Red Notice," Dwayne Johnson shared the first day of shooting with his fans only a few days after his father's passing.
The new Netflix film also stars Gal Gadot and Ryan Reynolds, and it centers around an Interpol agent as he goes after the world's most wanted art thief.