Tyler Perry's Longtime Girlfriend Gelila Bekele Flaunts Her Model Figure in Ripped Jeans and Top in New Photo
Tyler Perry's beau, Gelila Bekele, looked drop-dead gorgeous in her ripped jeans and "malibu" top.
Being a model makes it easy for Gelila to flaunt her slim figure, and her Instagram uploads feature tons of adorable pictures where she looks stunning. Her new post showed  Gelila pose effortlessly as she stood with her hands to her waist.
Tyler's lover stood confidently with her eyes closed, staring into the sky, in celebration of good health, while she tried to enlighten her fans with an inspirational caption.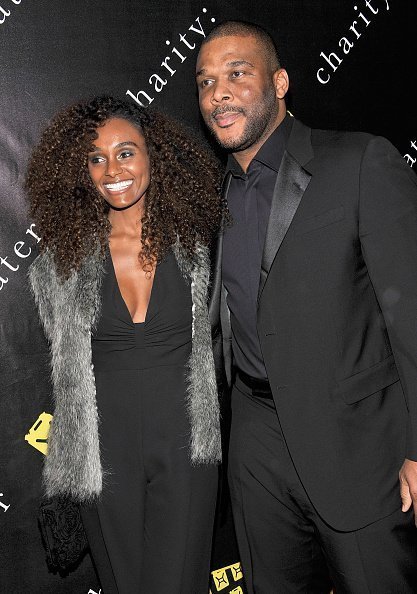 She advised them to be cautious and take more care of their health and asked them to spread the word. She captioned the photo:
"Never take anything for granted, especially your God-given health. Build your immune system, Protect and educate your community!#knowledgeispower."
Apart from using her Instagram as a point of contact with her fans, she also employs other platforms when trying to communicate.
The "The Haves and The Have Nots" producer, who shares a son, Aman, with his philanthropist girlfriend, revealed that the news of her pregnancy got to him over the phone. Tyler said that during a Facetime conversation, she showed him a pregnancy test stick.
For him, it was "strange, " but still, he decided to be the father he never had. Ever since he became a father, he's learned to appreciate fatherhood and concentrate on spending quality time with his little man.
Speaking of hearts, both parents have been in a relationship for over a decade, but the pair are yet to exchange their vows
Both father and son spend a great deal of time on the Nickelodeon channel watching "Paw Patrol, " Aman's favorite cartoon.
The 50-year-old entertainer could not be any prouder as a dad, as he shared on People's Cover story how his son's inquisitive nature makes him happy. According to the "Madea" creator:
"...he's just at that age where he's very curious about everything...But no, it's just joy. Just watching him learn and discover, and yeah, it's wonderful."
Tyler shows his son all the love he can as a dad, but also tries to be firm when it's time to discipline the youngster. He recounted an episode where he had to caution his boy's behavior.
For the father of one, it was an emotional experience because he wasn't privileged to have a father figure who would look after him the way he does his son.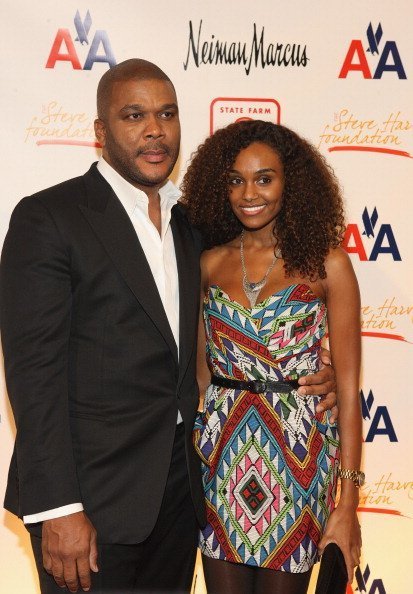 Consequently, the 5-year-old apologized, which further melted the film producer's heart. Speaking of hearts, both parents have been in a relationship for over a decade, but the pair are yet to exchange their vows.
Irrespective of not having any ring on their fingers, they are very committed and supportive of each other.