Celebrity Romances That Made Headlines the Year You Were Born
Here's a look at some of Hollywood's most talked-about and looked upon couples for every year since 1940.
Breaking up is nothing new in the Hollywood scene, but there are always some rare cases where celebrity lovers turn into life-long partners.
2020 - TIM TEBOW AND DEMI-LEIGH NEL-PETERS
Tim Tebow and Demi-Leigh Nel-Peters tied the knot in the early days of 2020 in a beautiful sunset wedding ceremony in Cape Town, South Africa.
Surrounded by some of their close friends and family, the former NFL athlete and Miss Universe 2017 exchange their self-written vows. Nel-Peters shared:
"We wanted to look back at the wedding and see that it was intimate, elegant, and traditional. We definitely wanted it to be something that we could look back on and know that nothing was dated."
2019 - JENNIFER LOPEZ AND ALEX RODRIGUEZ
Jennifer Lopez and Alex Rodriguez are individually successful in their own careers, which makes their relationship easy-going.
After confirming their relationship in 2017, the couple frequently stepped out together and raised their blended family well. In 2019, the former baseball star proposed to the multi-talented artist.
2018 - PRINCE HARRY AND MEGHAN MARKLE
The whole world watched as the once-notorious Prince Harry watched the woman he loved walk down the aisle and say "I do" to a lifetime together.
It was a modern fairytale romance of the "Suits" star, Meghan Markle, to become a princess, and not long after, welcome a child of her own.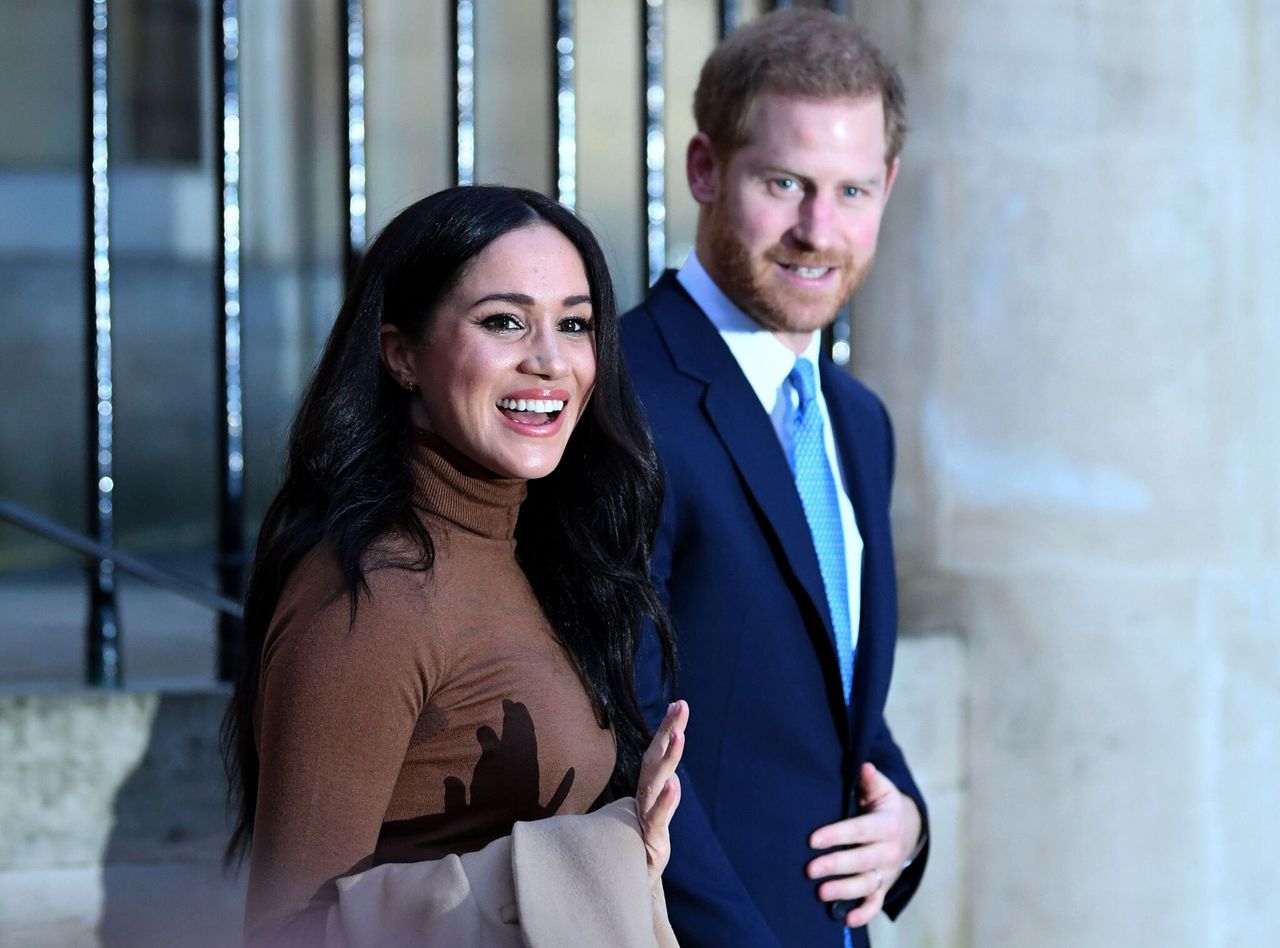 2017 - BLAKE LIVELY AND RYAN REYNOLDS
The two Hollywood stars met in 2010 on the set of "Green Lantern," and got married two years after. However, it wasn't until a few years later that the couple became more known for their sweet gestures to each other.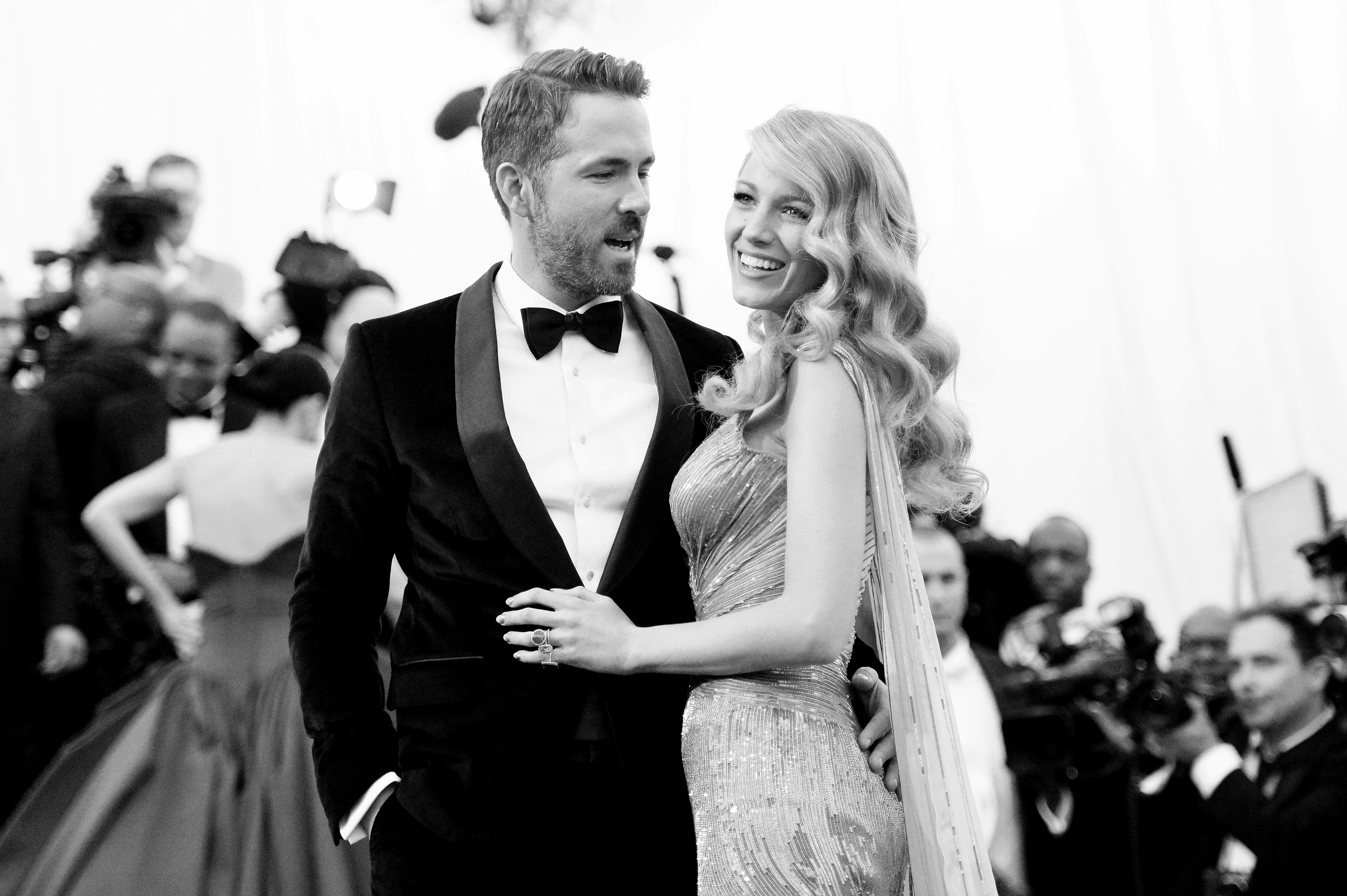 2016 - KIM KARDASHIAN AND KANYE WEST
Although Kim Kardashian and Kanye West have been married since 2014, two years since they started going out, it wasn't until 2016 that they won the hearts of many as the beauty mogul defended the artist.
When West received backlash for his song "Famous," his wife stood up for him. The same year, the reality star's life was put in danger in an armed robbery. The rapper paused his tour to be by her.
2015 - AMAL AND GEORGE CLOONEY
After a continuous search for the perfect match, George Clooney finally found Amal in 2013 and married the year after. In 2017, the couple welcomed their twins, Ella and Alexander.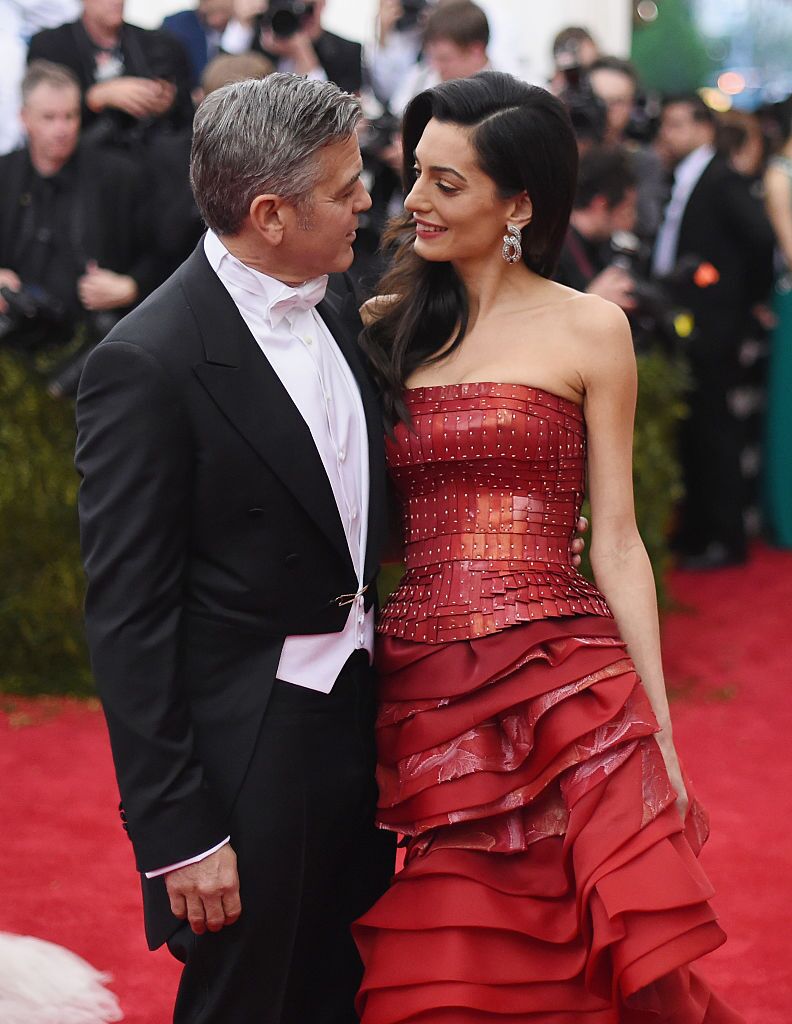 2014 - CHRISSY TEIGEN AND JOHN LEGEND
Not only was Chrissy Teigen featured in John Legend's "All of Me" music video, but also did he write it about her. The couple tied the knot the same year in 2014 and welcomed their first child in 2016.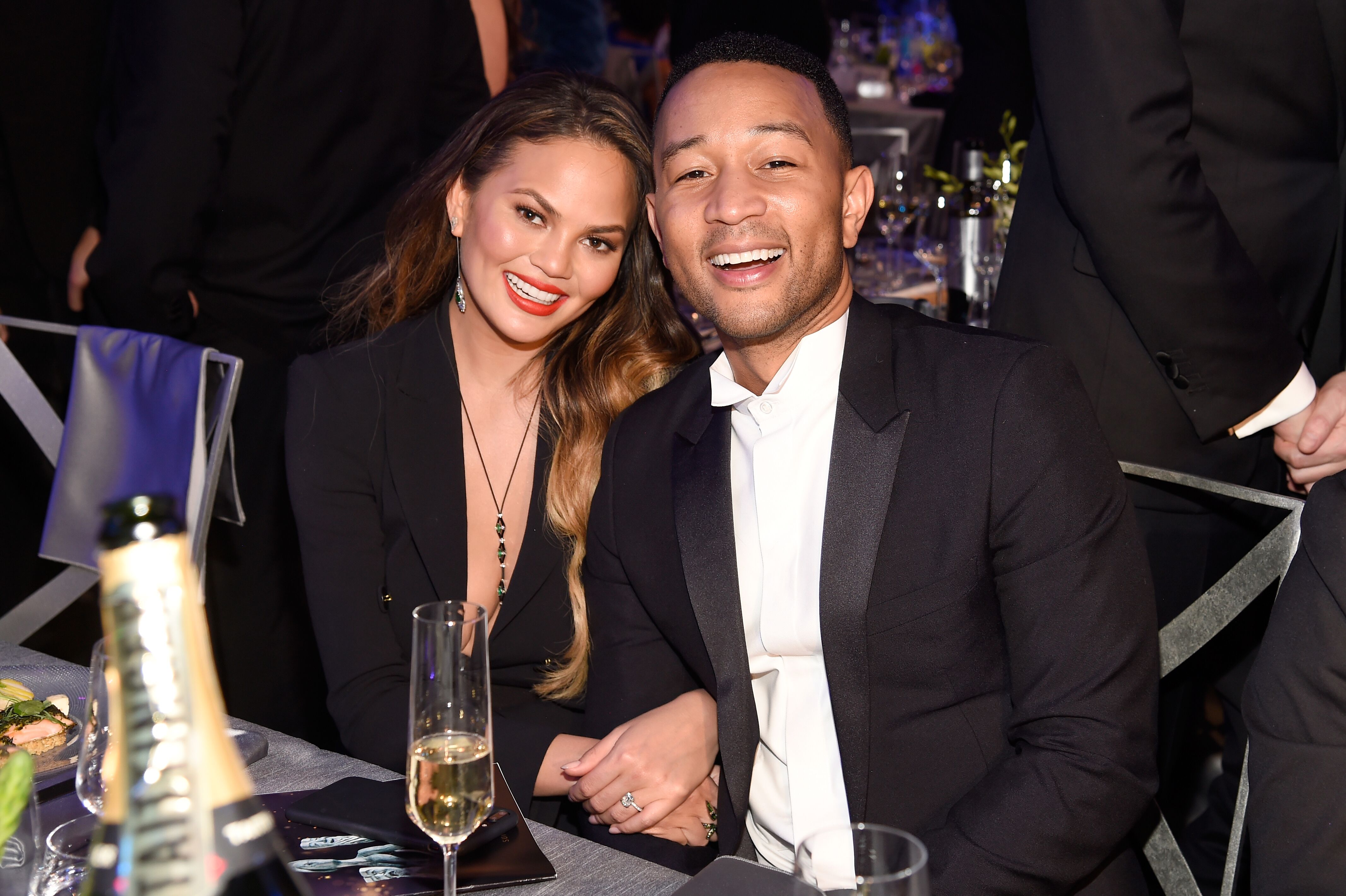 2013 - MILA KUNIS AND ASHTON KUTCHER
The Kunis-Kutcher love team wasn't far from happening, after Mila Kunis and Ashton Kutcher appeared as a love interest on "That '70s Show."
Although it took a while for their relationship to bloom and be made public in 2012, fans were nevertheless excited for their romance.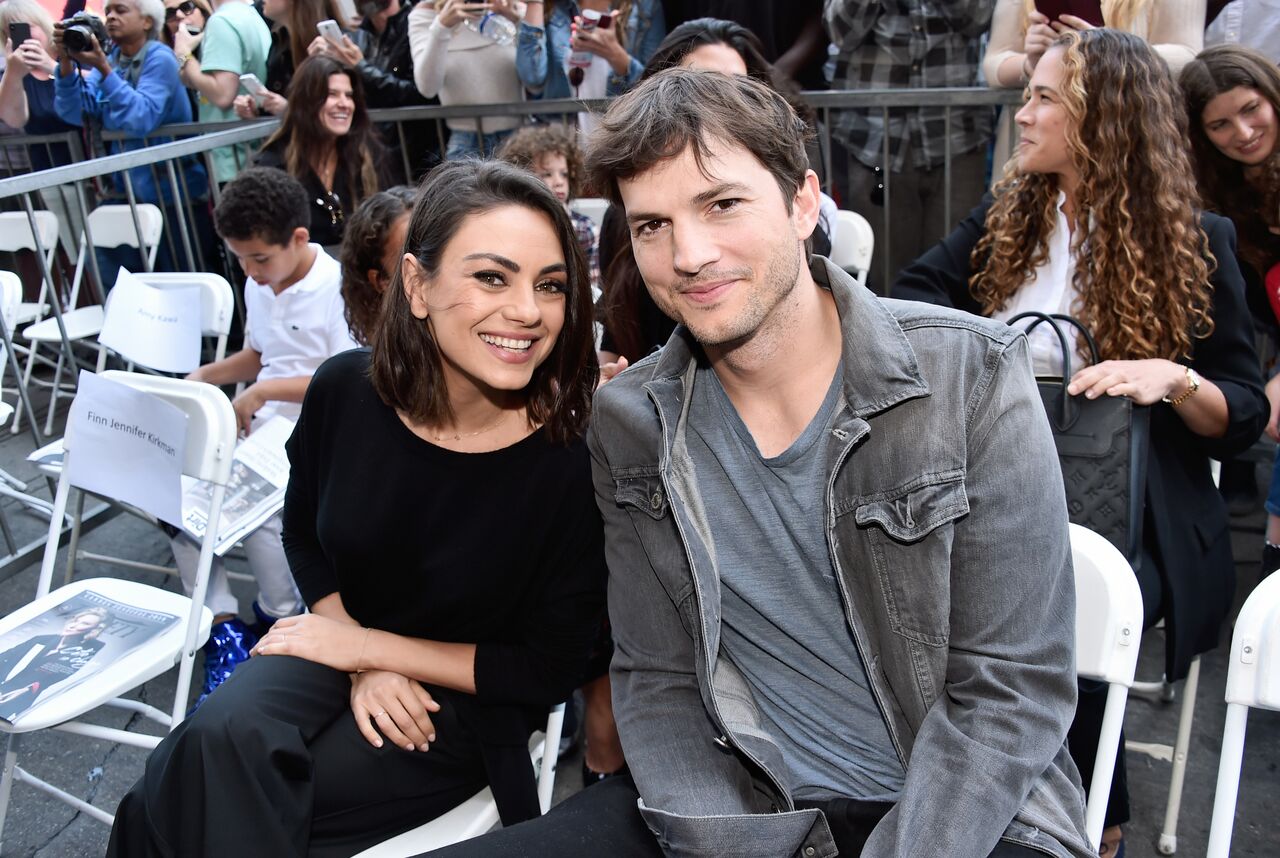 2012 - RYAN GOSLING AND EVA MENDES
In 2012, speculation about the romance between Ryan Gosling and Eva Mendes circulated the media after being spotted sharing a sweet kiss the year before. 
Although the two have yet to exchange their "I do's," the couple is already raising their two daughters, Amanda and Esmeralda.
2011 - PRINCE WILLIAM AND KATE MIDDLETON
All eyes have been on Prince William and Kate Middleton since the day they started dating in 2003. Millions of people around the world then watched Their wedding in 2011.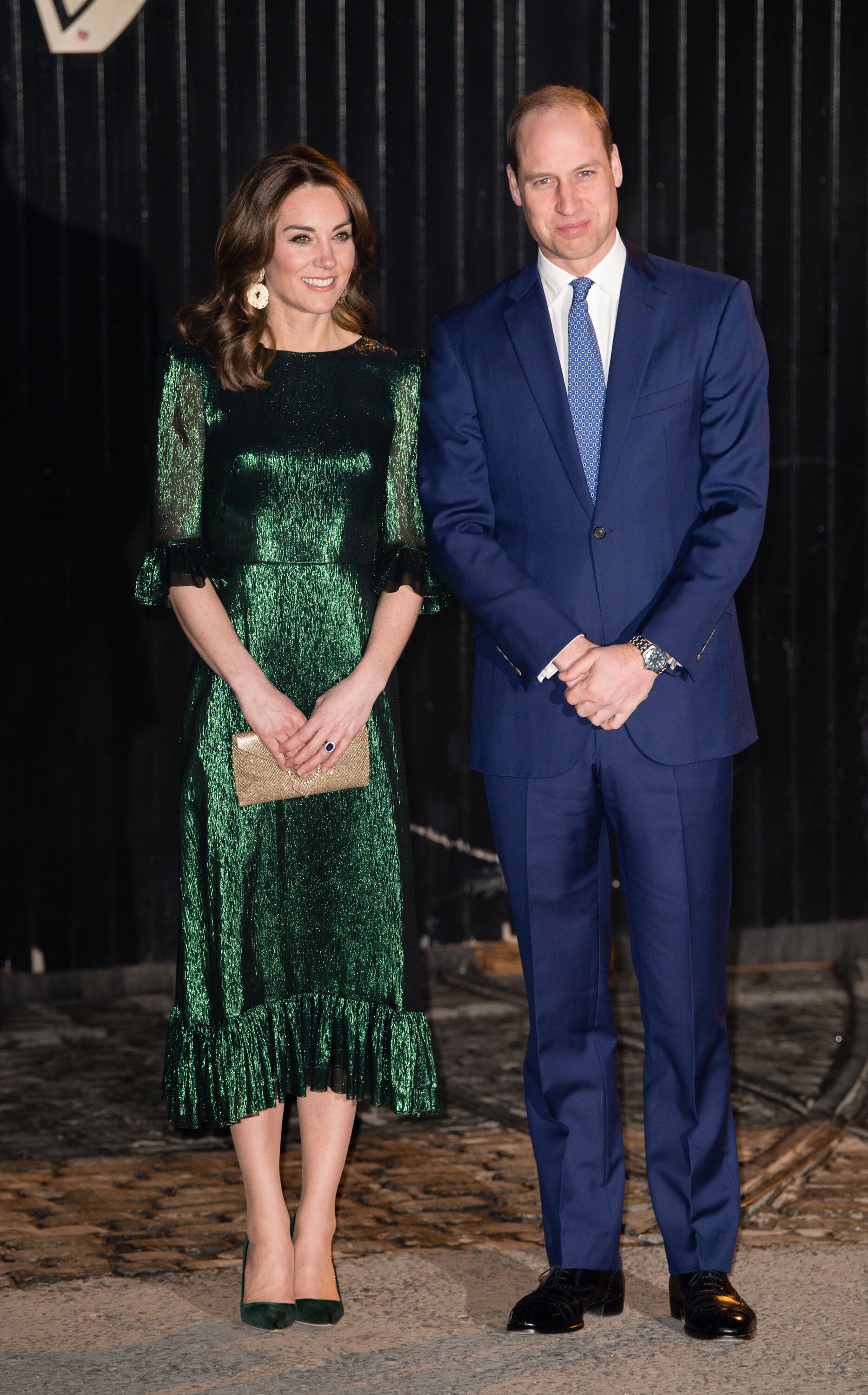 2010 - KATY PERRY AND RUSSELL BRAND
Rumors about Katy Perry and Russell Brand went around after they were seen flirting at the 2009 VMAs. The following year, they tied the knot in an intimate ceremony but separated two years after.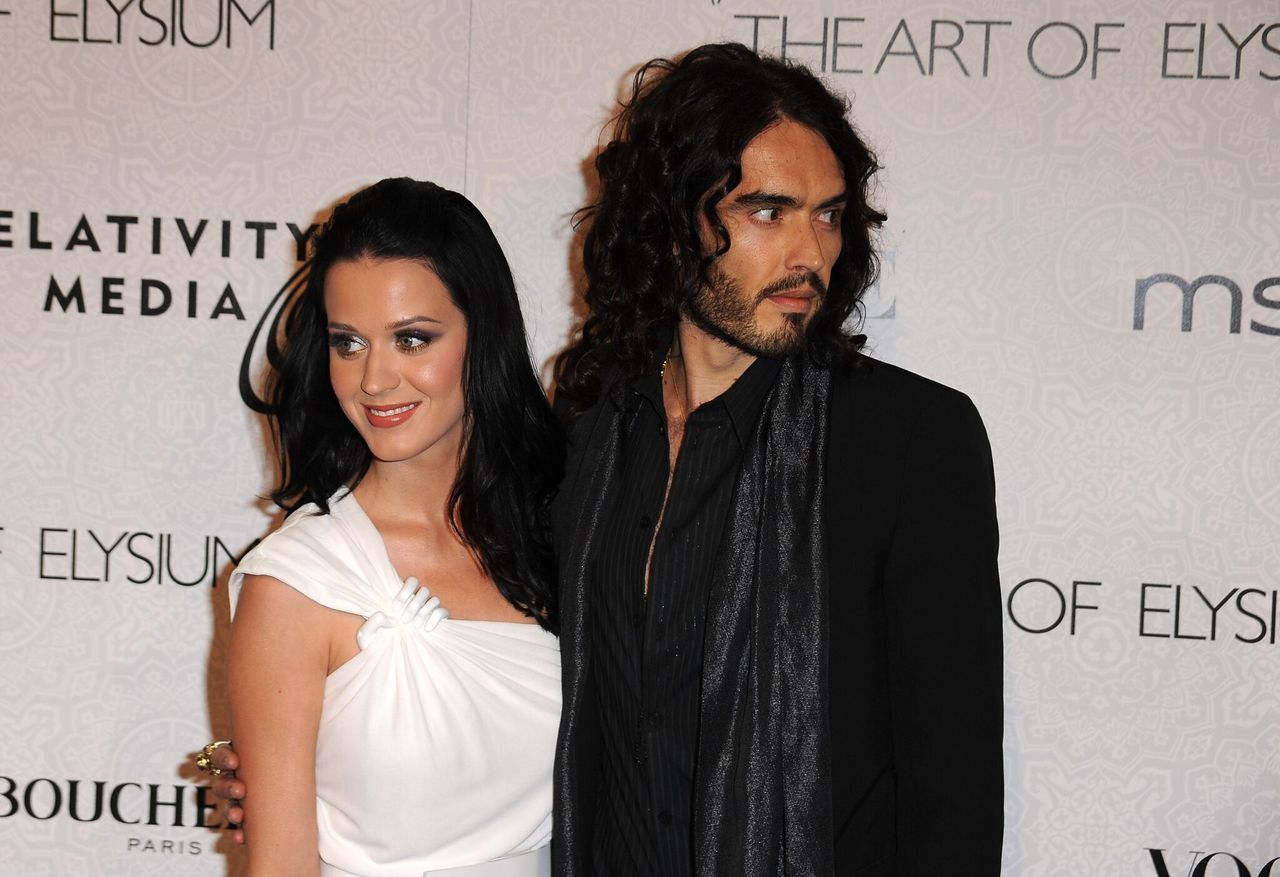 2009 - GISELE BUNDCHEN AND TOM BRADY
It was love at first sight when Gisele Bundchen and Tom Brady met through a blind date. Although his ex-girlfriend was pregnant and gave birth in 2007, the couple's relationship stood firm.
In 2009, Brady asked the supermodel for her hand in marriage, and the two got married within two weeks later.
2008 - PORTIA DE ROSSI AND ELLEN DEGENERES
Portia de Rossi wasn't open about her sexuality until getting the courage to ask Ellen DeGeneres out in 2004.
In 2008, they announced their engagement and tied the knot three months after. They are now raising a family of three dogs and three cats.
2007 - HEIDI KLUM AND SEAL
Heidi Klum and Seal met in 2003 when the model was pregnant with her child from a previous relationship. 
After giving birth, Seal adopted her child and treated her like his own. After having three children together, the couple separated in 2012.
Heidi Klum and Seal reunite to celebrate their daughter Lou's birthday. https://t.co/hox9rXaCIo pic.twitter.com/5aZghiSPt5

— Entertainment Tonight (@etnow) October 10, 2017
2006 - DAVID AND VICTORIA BECKHAM
Sparks immediately flew after David and Victoria Beckham met at a charity football game at the Manchester United soccer players' lounge.
They tied the knot in 1998 and had four kids, yet they remain to be one of Hollywood's most famous power couples.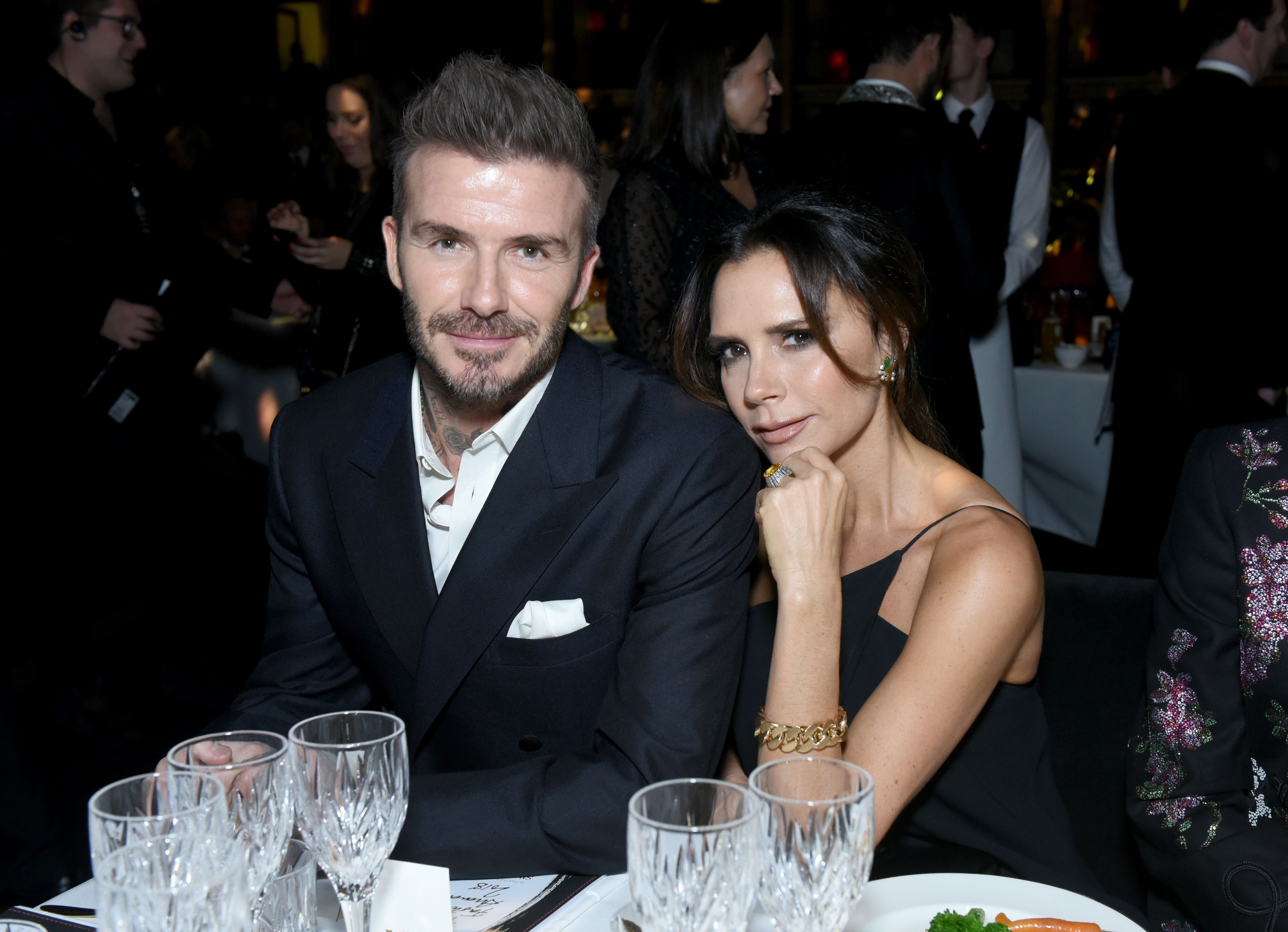 2005 - ANGELINA JOLIE AND BRAD PITT
Angelina Jolie and Brad Pitt were first seen in Kenya in 2005, making everyone excited about their new romance. The following year, they had their first child together, followed by several more.
Sadly, the couple only lasted over a decade as Angelina filed for divorce in 2016 -- one that made millions of people heartbroken.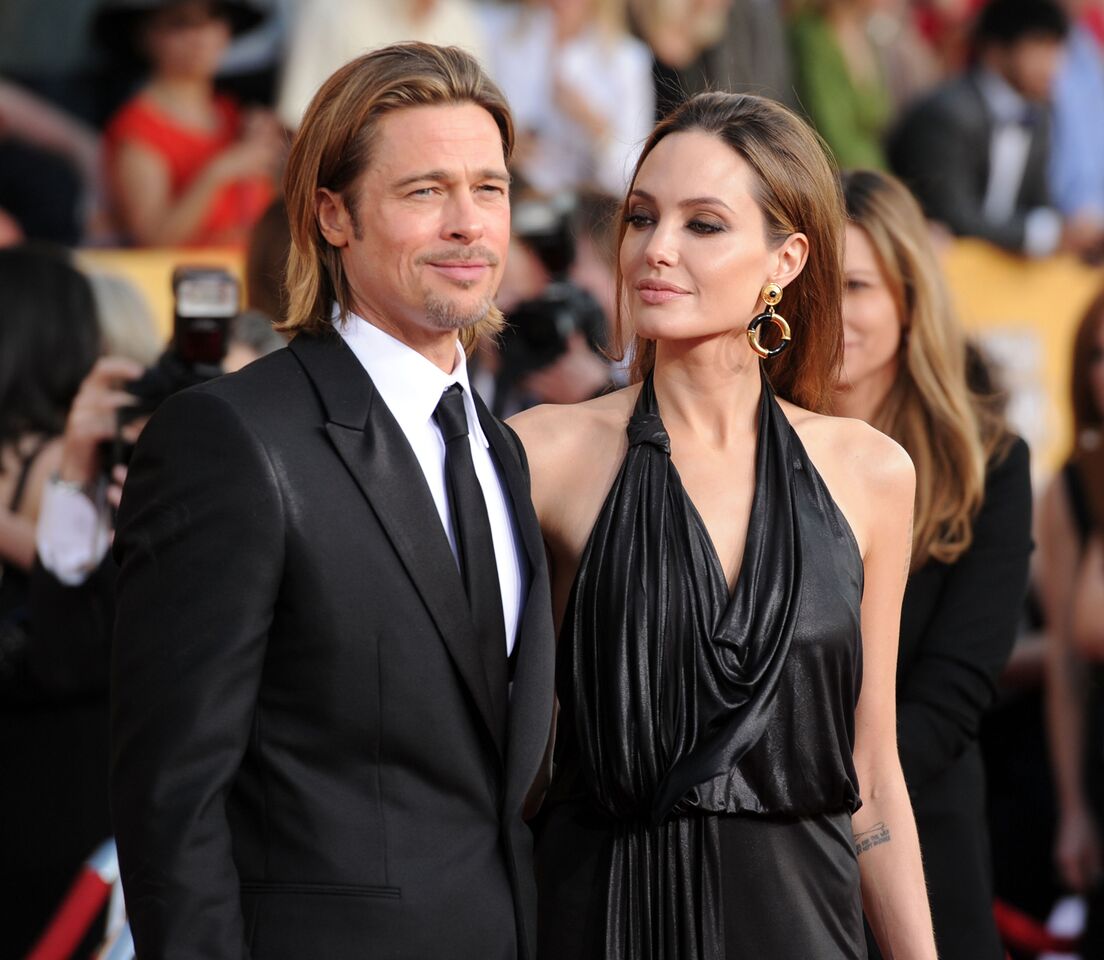 2004 - NICK LACHEY AND JESSICA SIMPSON
Two years after they started dating in 1999, Nick Lachey and Jessica Simpson got married in 2002. Three years later, their marriage ended in divorce.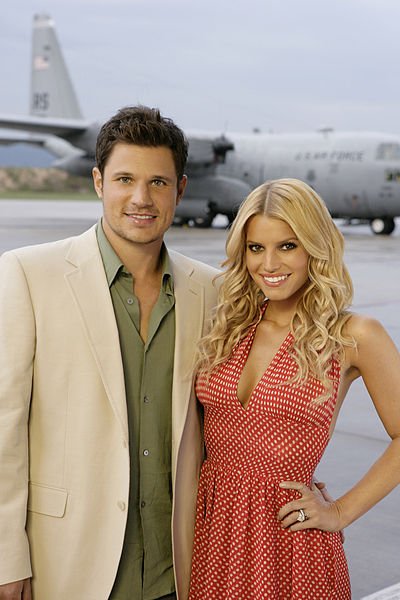 2003 - BEYONCE AND JAY Z
Beyonce and Jay-Z became a power couple with their successful careers. After three years of dating from 2000, Queen B dropped her famous song, "Crazy in Love."
2002 - JENNIFER LOPEZ AND BEN AFFLECK
After meeting on the set of "Gigli," Jennifer and Ben Affleck hit it off and started dating. They were briefly engaged before calling off their wedding a day before the ceremony.
Jennifer Lopez says dating Alex Rodriguez is easier than Ben Affleck @benaffleck @jlo https://t.co/Lax6wqur7M

— MSN South Africa (@MSNSouthAfrica) November 1, 2018
2001 - JUSTIN TIMBERLAKE AND BRITNEY SPEARS
Justin Timberlake and Britney Spears made an unforgettable fashion statement when they attended a red carpet event in matching all-denim ensembles.
They met in 1993 but started their relationship after touring together in 1998. The following years were magical for the couple until they separated in the early 2000s.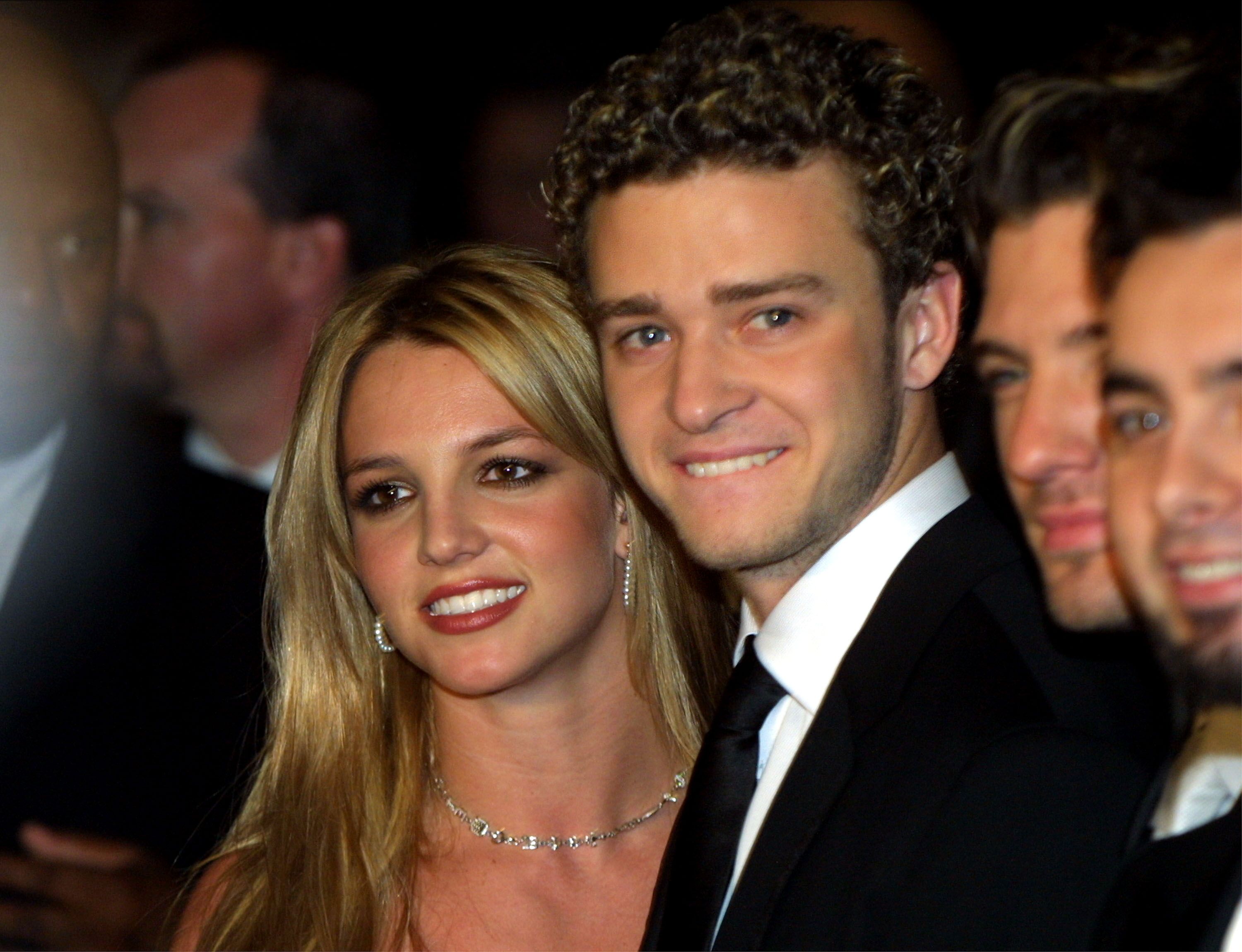 2000 - JENNIFER ANISTON AND BRAD PITT
Before there was "Brangelina," there was Jennifer Aniston and Brad Pitt, who tied the knot two years after meeting in 1998. It was in 2004 that the actor met Jolie, and somewhere along the way, they ended up together.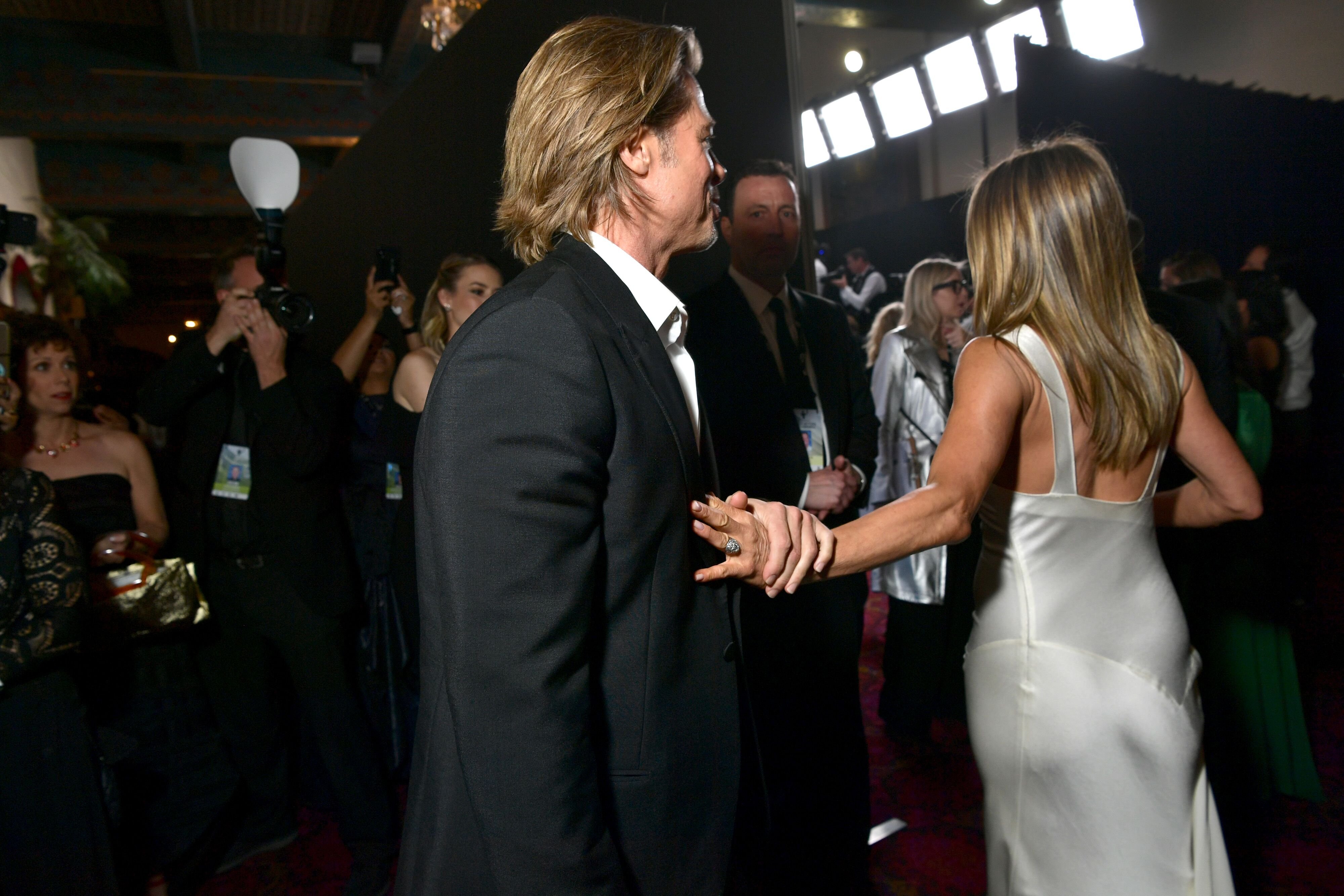 1999 - REESE WITHERSPOON AND RYAN PHILIPPE
A year after meeting at the "Legally Blonde" star's birthday bash, Reese Witherspoon and Ryan Philippe got engaged.
They later got married and had two children together. Sadly, they soon realized they were too young when they started out and decided to go separate ways in 2007.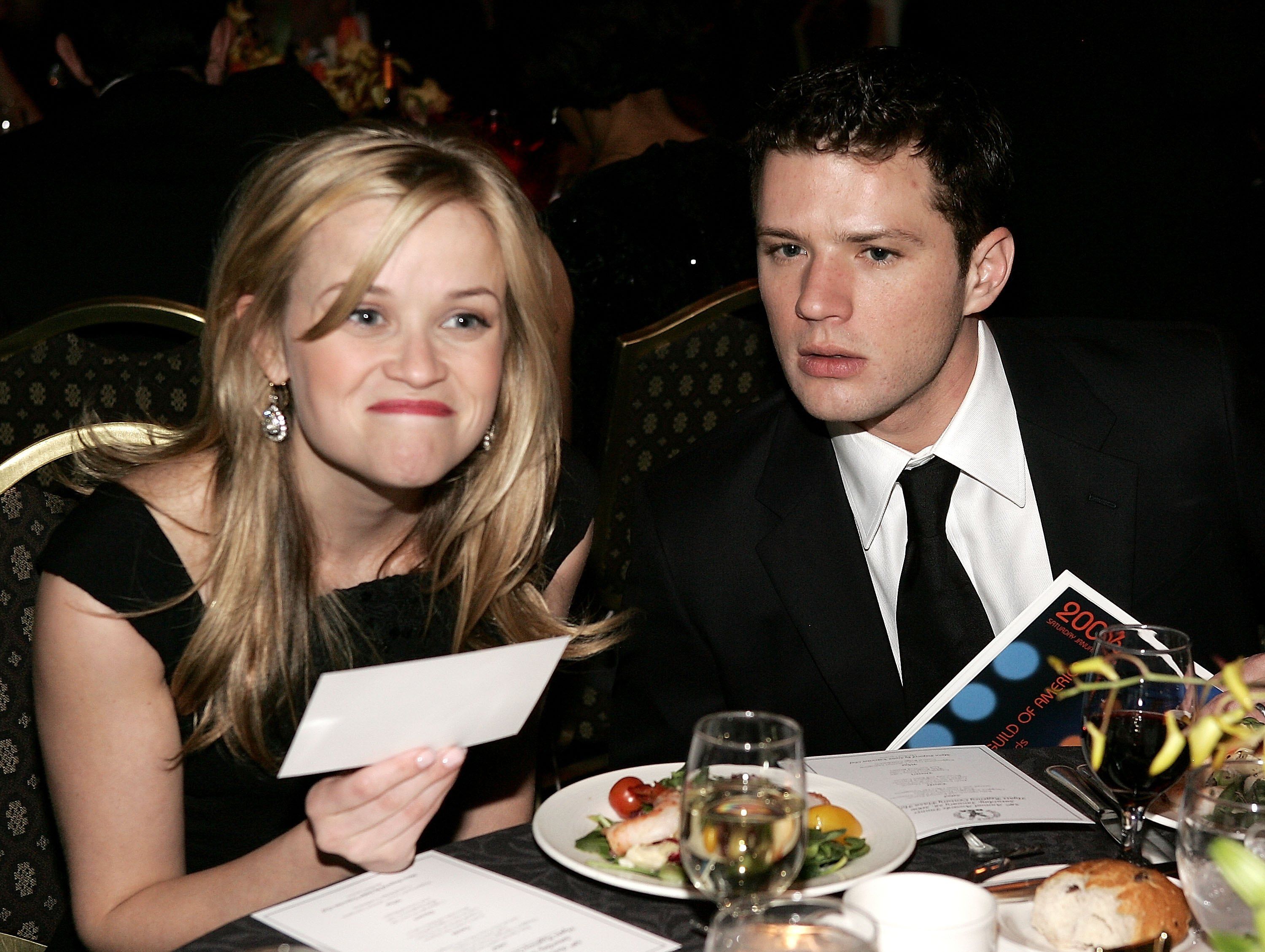 1998 - JADA PINKETT AND WILL SMITH
Jada Pinkett and Will Smith first met when she auditioned for the role of the actor's lover on "The Fresh Prince of Bel-Air."
Although she didn't get the role, she won the man of her dreams. Pinkett and Smith got married in 1997 and had two children together.
1997 - SARAH JESSICA PARKER AND MATTHEW BRODERICK
Sarah Jessica Parker and Matthew Broderick got married in 1997, six years after they started dating. In 2002, they welcomed their first son, followed by twin daughters.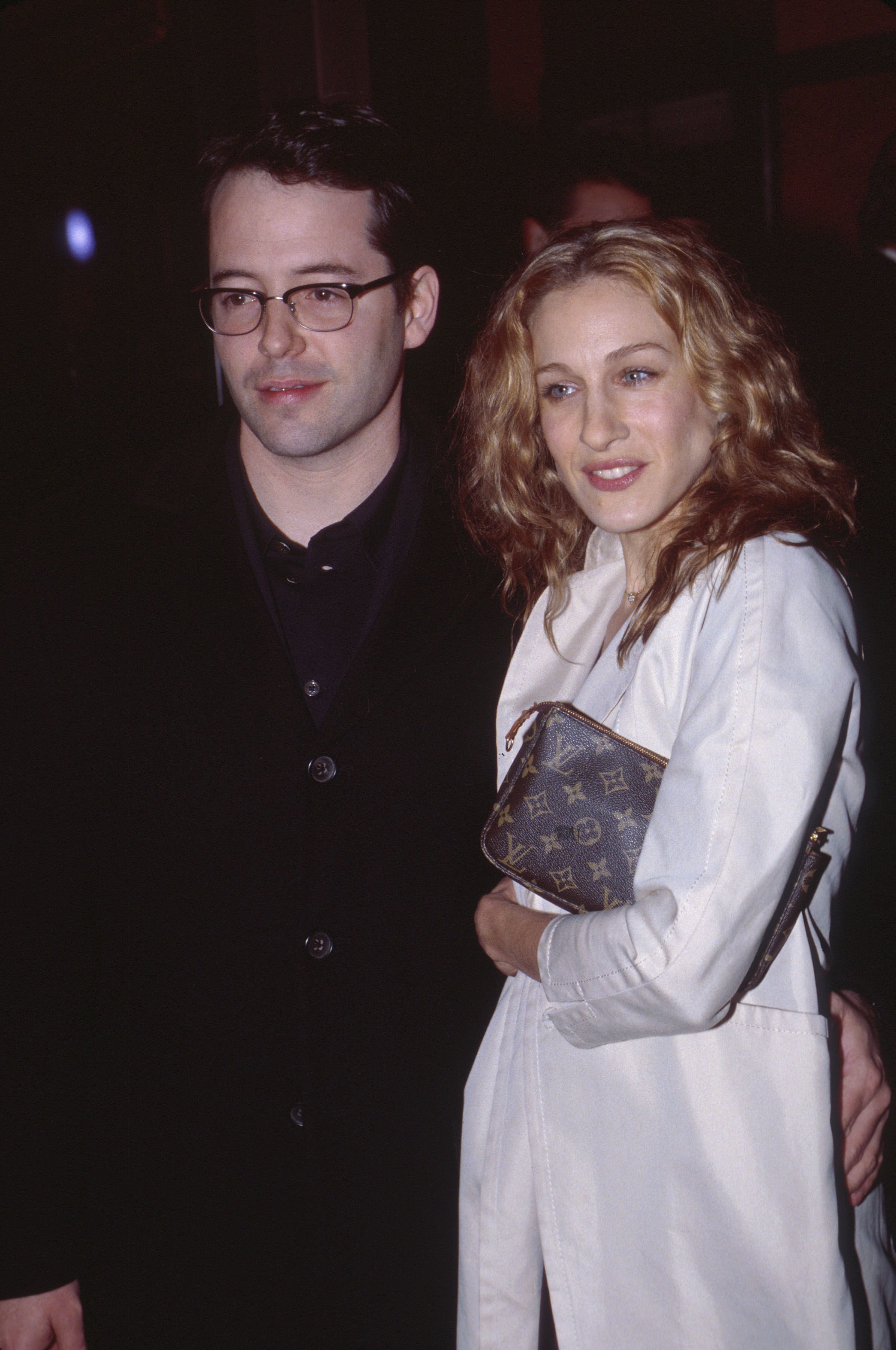 1996 - GWYNETH PALTROW AND BRAD PITT
Another woman who won Brad Pitt's heart before Aniston was Gwyneth Paltrow. After meeting on the set of "Se7en," Pitt proposed to the "Avengers" star.
"It was so fantastic because what he did was, he leveraged his fame and power to protect me at a time when I didn't have fame or power yet." - @GwynethPaltrow recalls what Brad Pitt said to Harvey Weinstein after the movie mogul made a pass at her: https://t.co/kUxLWiFlTH pic.twitter.com/PKAzUAYHcg

— Stern Show (@sternshow) May 23, 2018
1995 - RITA WILSON AND TOM HANKS
Rita Wilson met Tom Hanks at a time when he was still married, but their love couldn't be stopped. In 1989, after Hanks' divorce was finalized, the pair got married.
1994 - KATE MOSS AND JOHNNY DEPP
Kate Moss and Johnny Depp's four-year relationship began in 1994 when she was 20-years-old, and he was 11 years her senior.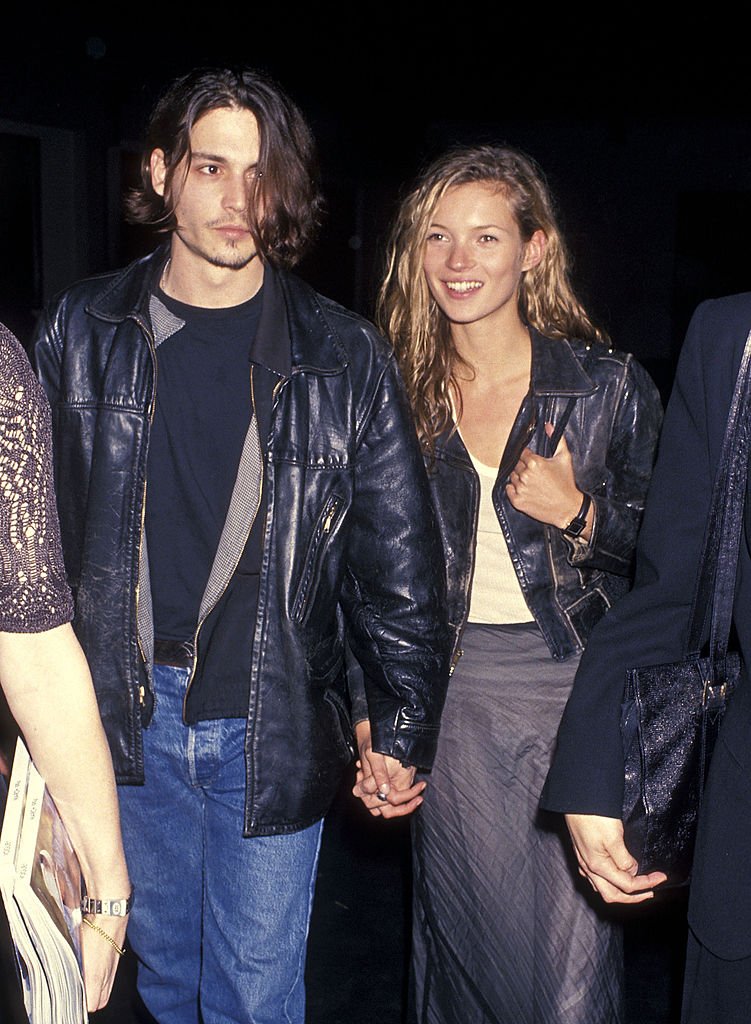 1993 - ALEC BALDWIN AND KIM BASINGER
Three years after meeting on the set of the 1990 film "The Marrying Man," Alec Baldwin and Kim Basinger tied the knot. They welcomed their first child in 1995 but separated in 2002.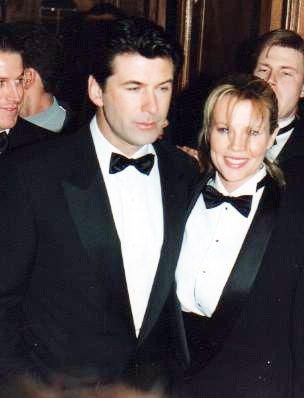 1992 - IMAN AND DAVID BOWIE
A blind date is what brought Iman and David Bowie together in 1990, up until their marriage in 1992. They remained happy and in love until his death in 2016.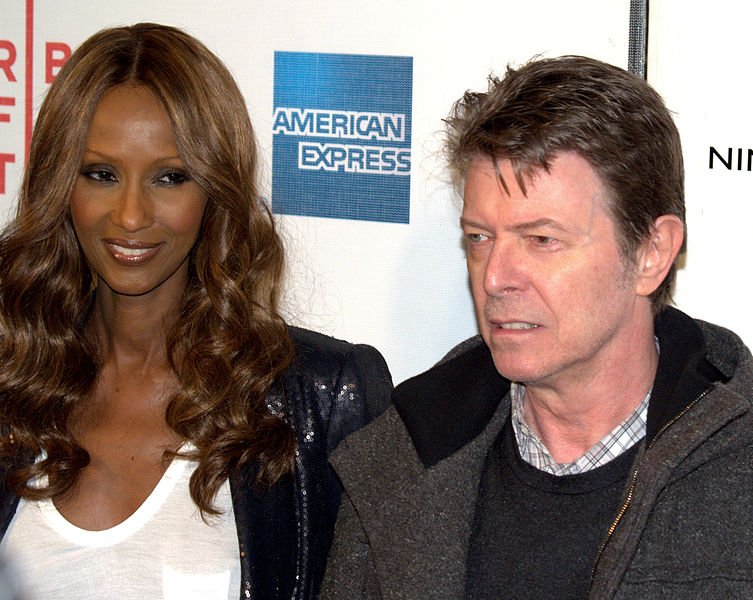 1991 - COURTNEY LOVE AND KURT COBAIN
Courtney Love and Kurt Cobain became a punk power couple in the early '90s for their exciting love story that ended tragically after the singer took his own life.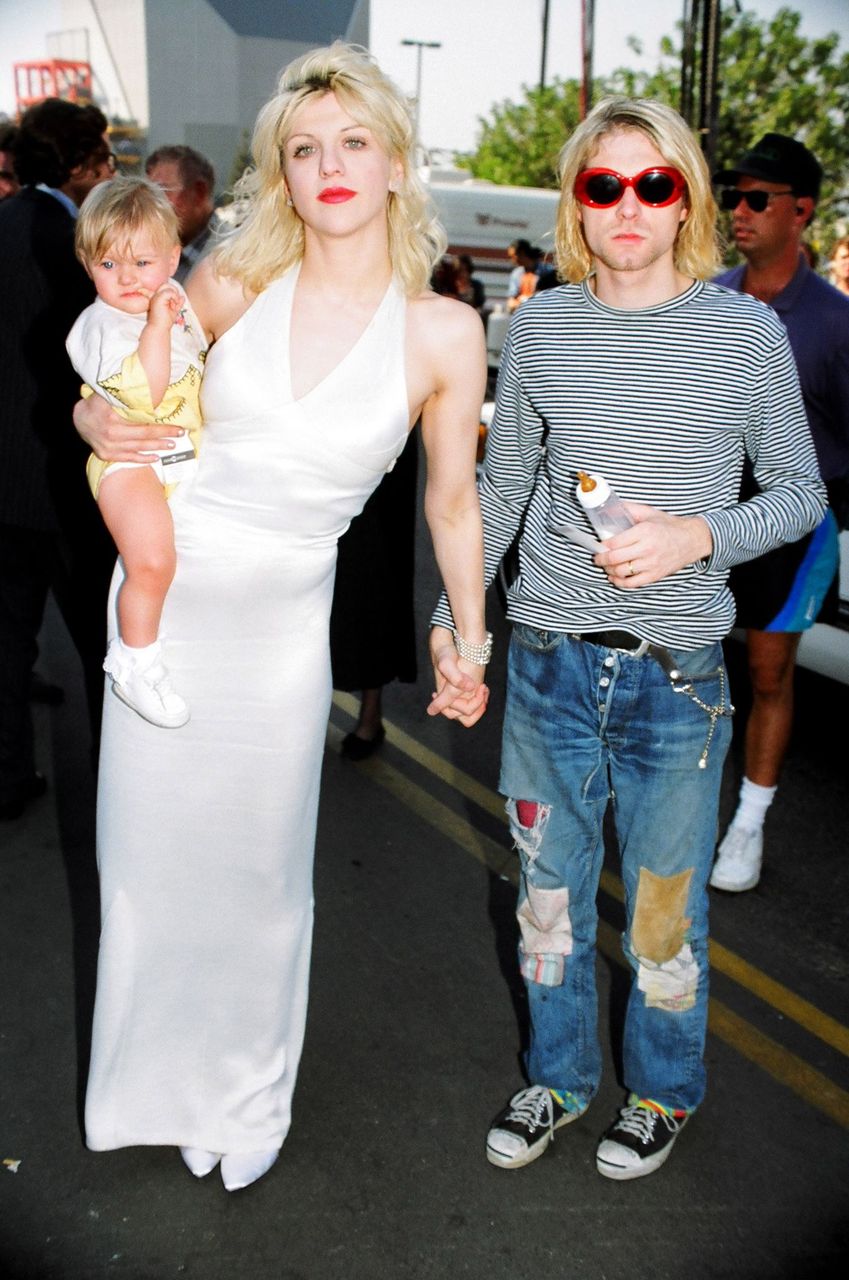 1990 - NICOLE KIDMAN AND TOM CRUISE
Nicole Kidman and Tom Cruise's high-profile marriage started in 1990 and ended in 2001. They share two adopted kids.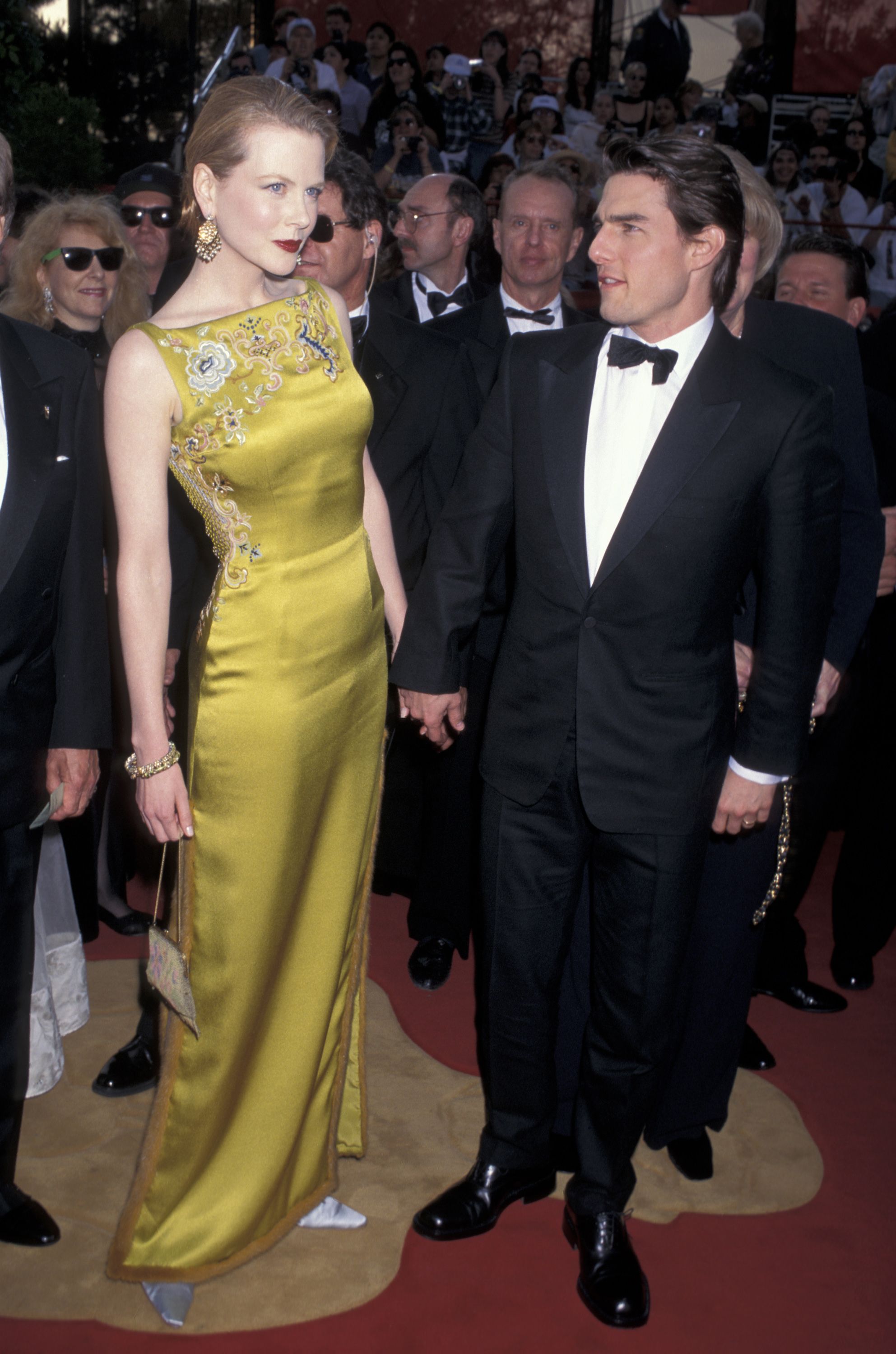 1989 - KYRA SEDGWICK AND KEVIN BACON
One of the long-lasting couples in Hollywood is Kyra Sedgwick and Kevin Bacon, whose love story began in 1988 while filming for "Lemon Sky." They have been inseparable since.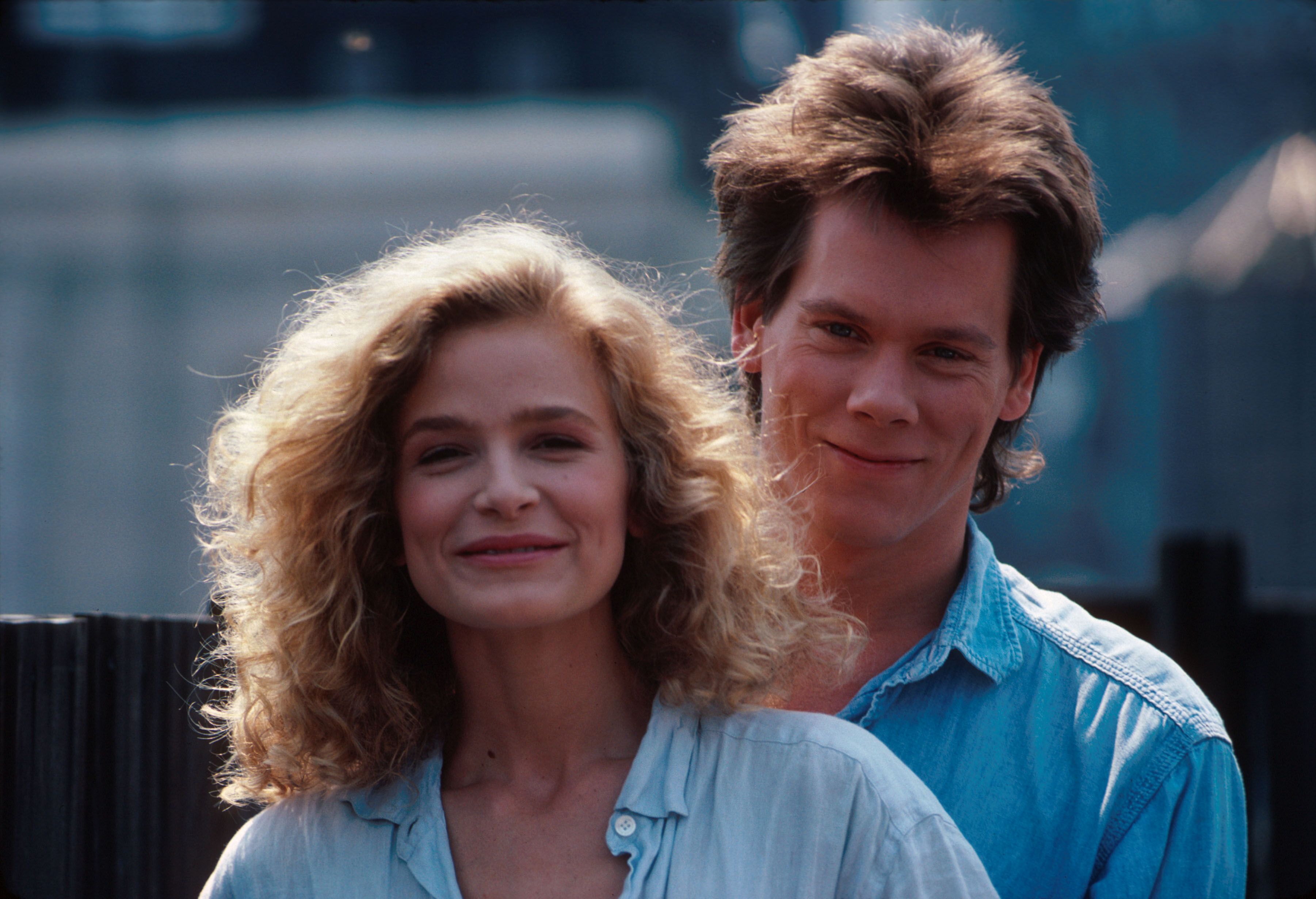 1988 - LISA BONET AND LENNY KRAVITZ
Before Lisa Bonet married "Aquaman" star Jason Momoa, she was with Lenny Kravitz, the father of her daughter Zoe.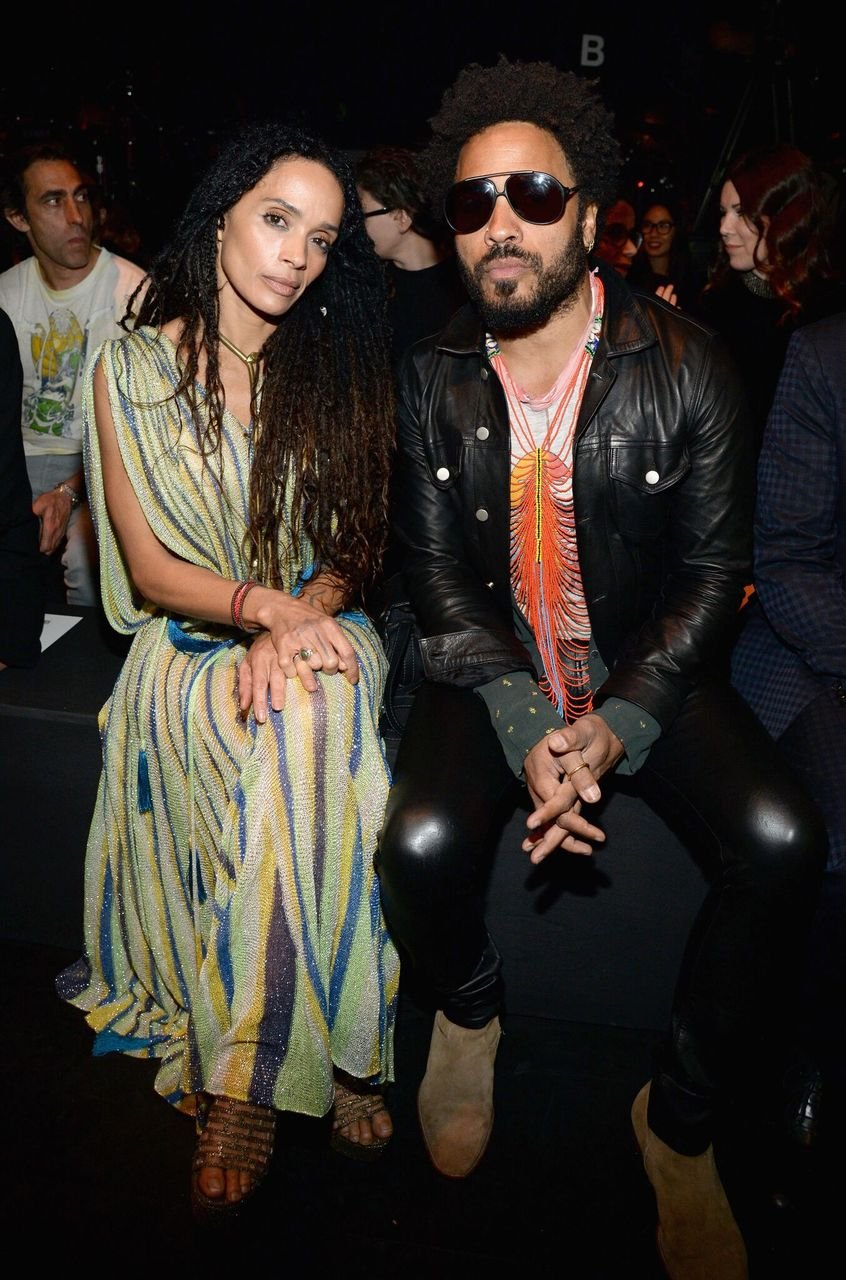 1987 - DEMI MOORE AND BRUCE WILLIS
Demi Moore and Bruce Willis were very much in love for the next 13 years after their marriage in 1987. Although they divorced in 2000, they remained civil to co-parent their three girls.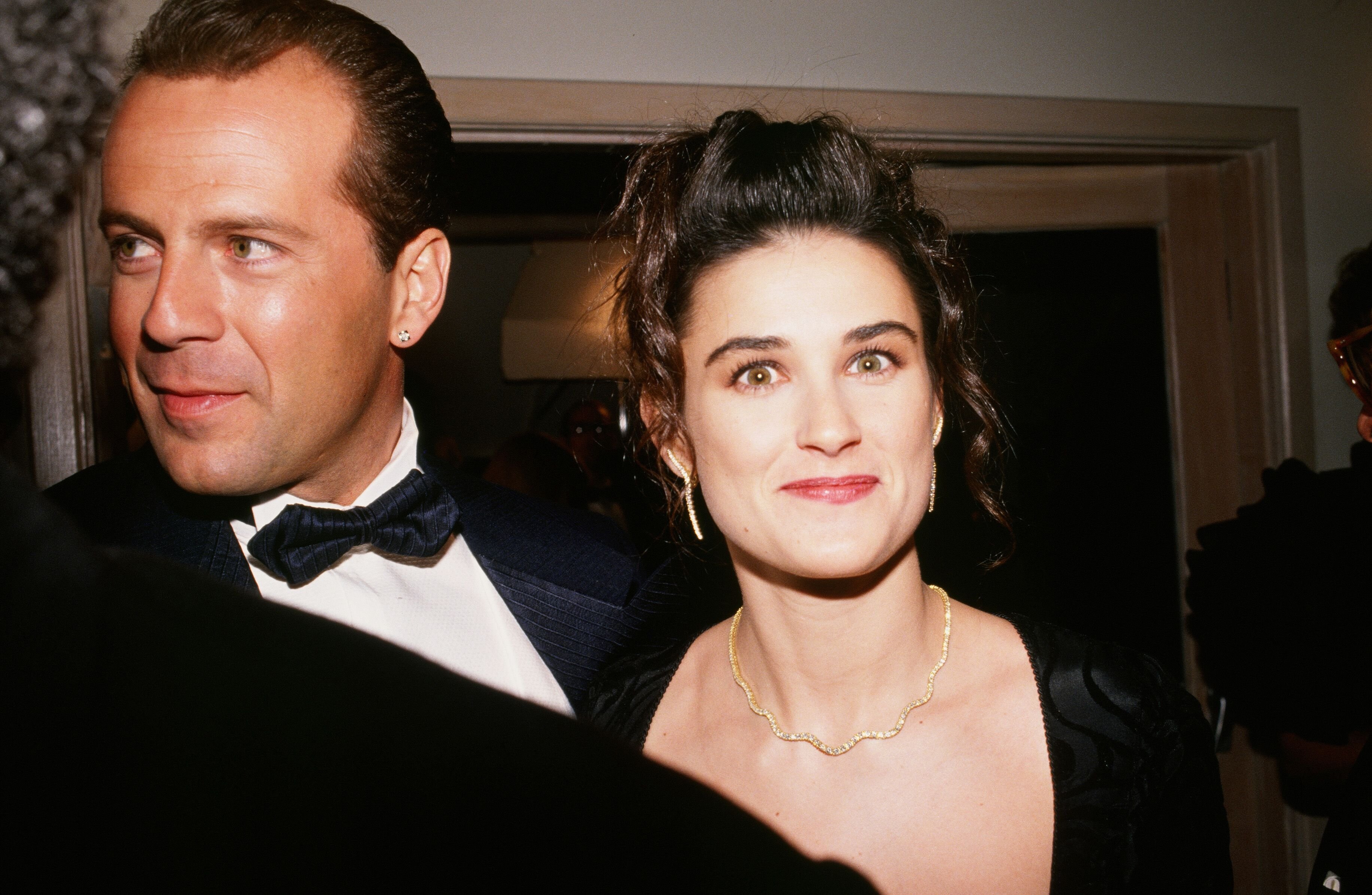 1986 - OPRAH WINFREY AND STEDMAN GRAHAM
Media outlets quickly reported Oprah Winfrey and Stedman Graham's possible relationship as soon as they were spotted out. They have been together ever since, although not married.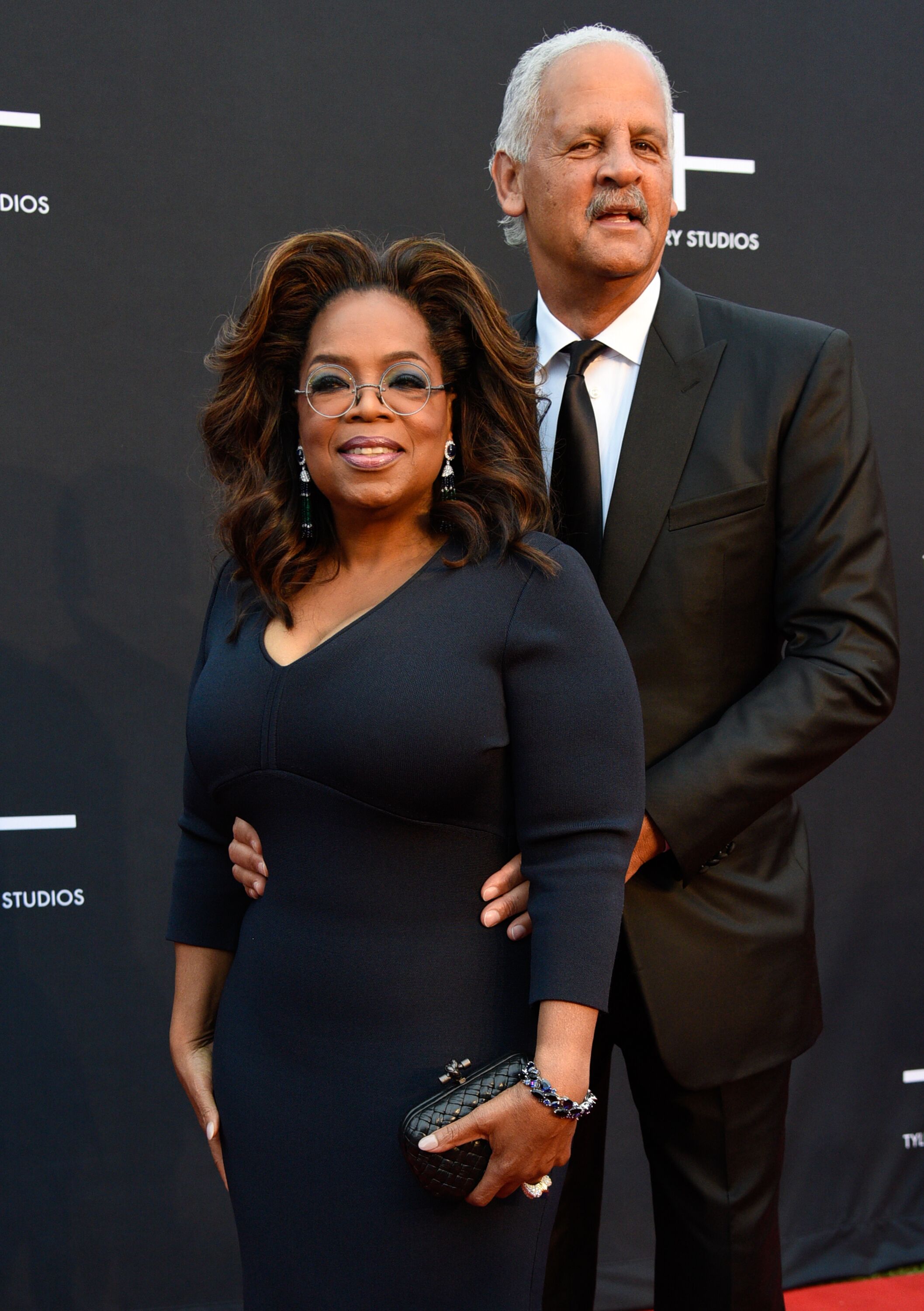 1985 - BRIGITTE NIELSEN AND SYLVESTER STALLONE
Brigitte Nielsen and Sylvester Stallone were both married when they met but decided to divorce their partners to be together. Sadly, their marriage only lasted two years.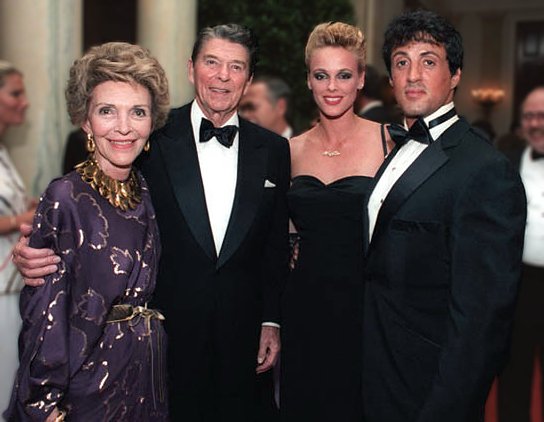 1984 - GOLDIE HAWN AND KURT RUSSELL
Goldie Hawn and Kurt Russell shared a love story of over 35 years after meeting each other to film "Swing Shift."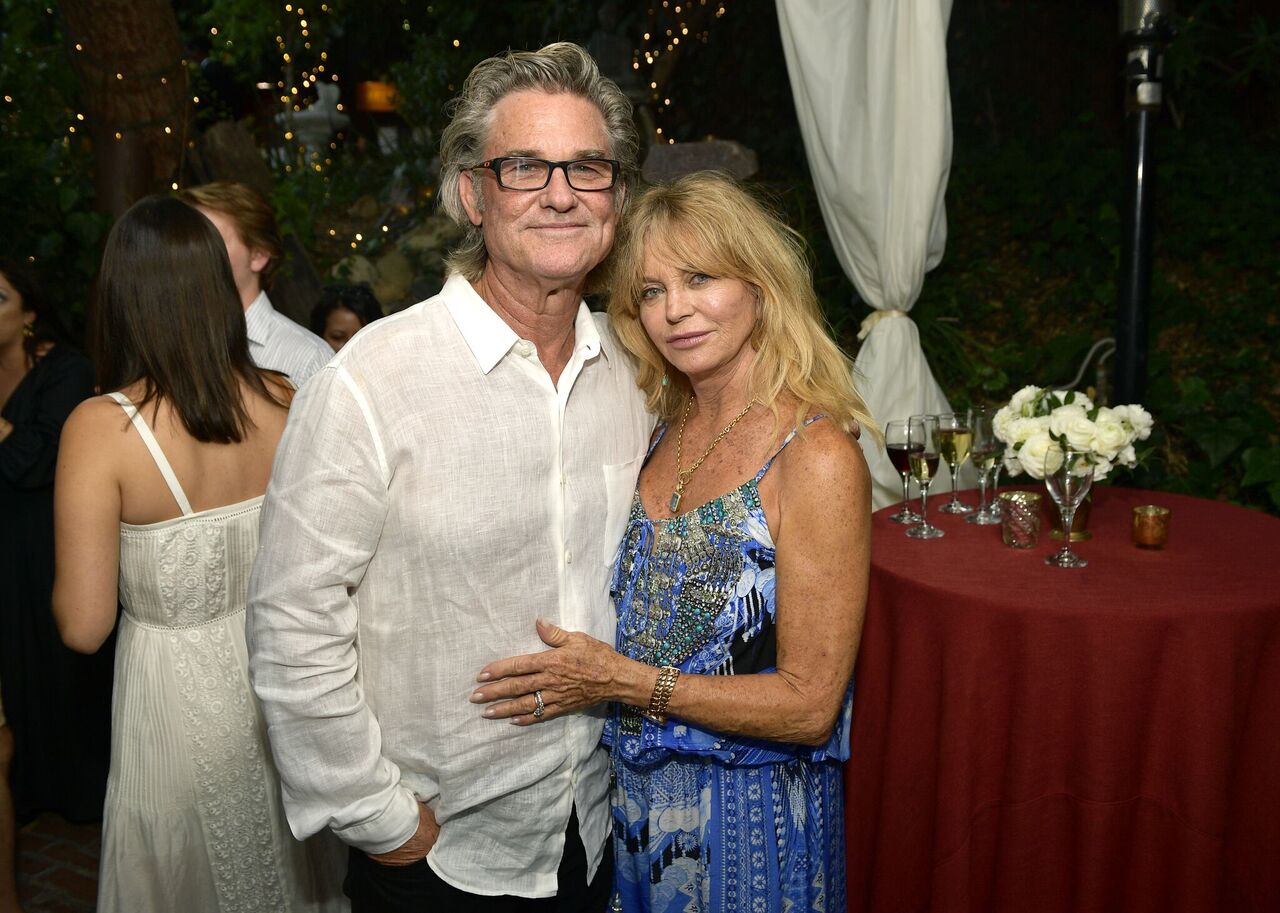 1983 - SARAH JESSICA PARKER AND ROBERT DOWNEY JR. 
Before Sarah Jessica Parker made headlines with Matthew Broderick, the actress dated "Avengers" star Robert Downey Jr. from 1984 until 1991.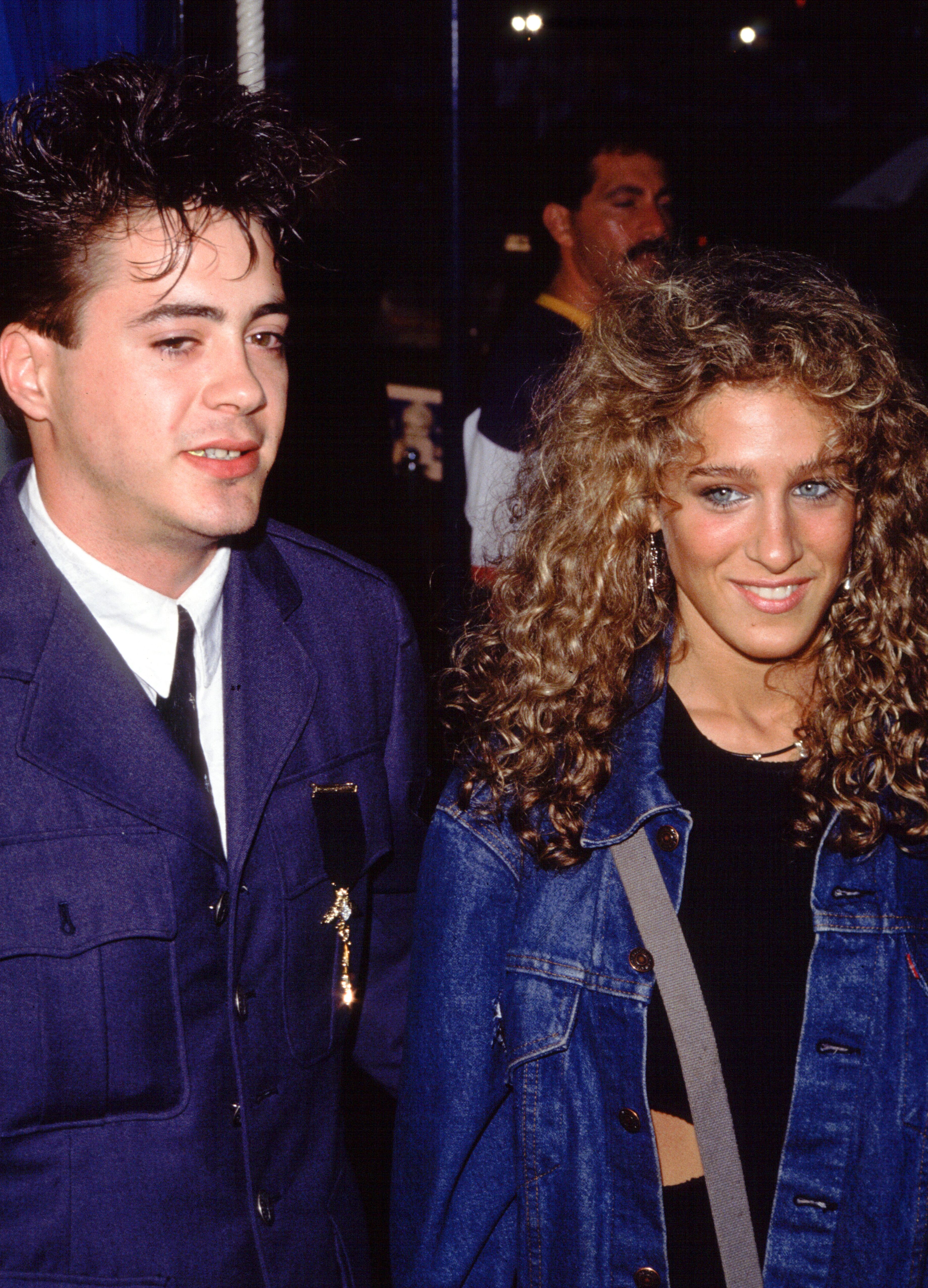 1982 - RHEA PERLMAN AND DANNY DEVITO
For over four decades, Rhea Perlman and Danny DeVito were one of Hollywood's strongest couples. They separated in 2012, reunited in 2013, and officially split again in 2017.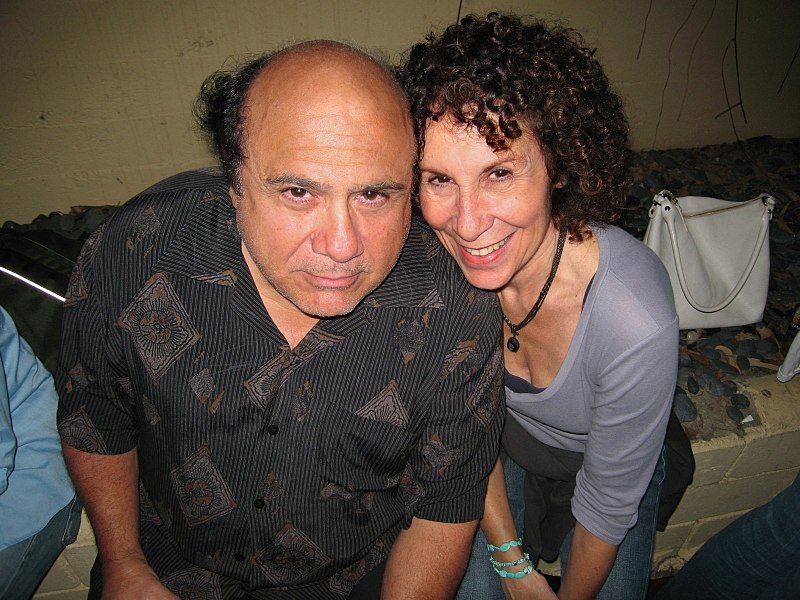 1981 - LADY DIANA SPENCER AND PRINCE CHARLES
The world watched as Princess Diana and Prince Charles tied the knot in 1981. All eyes were on the couple until their controversial divorce 14 years later.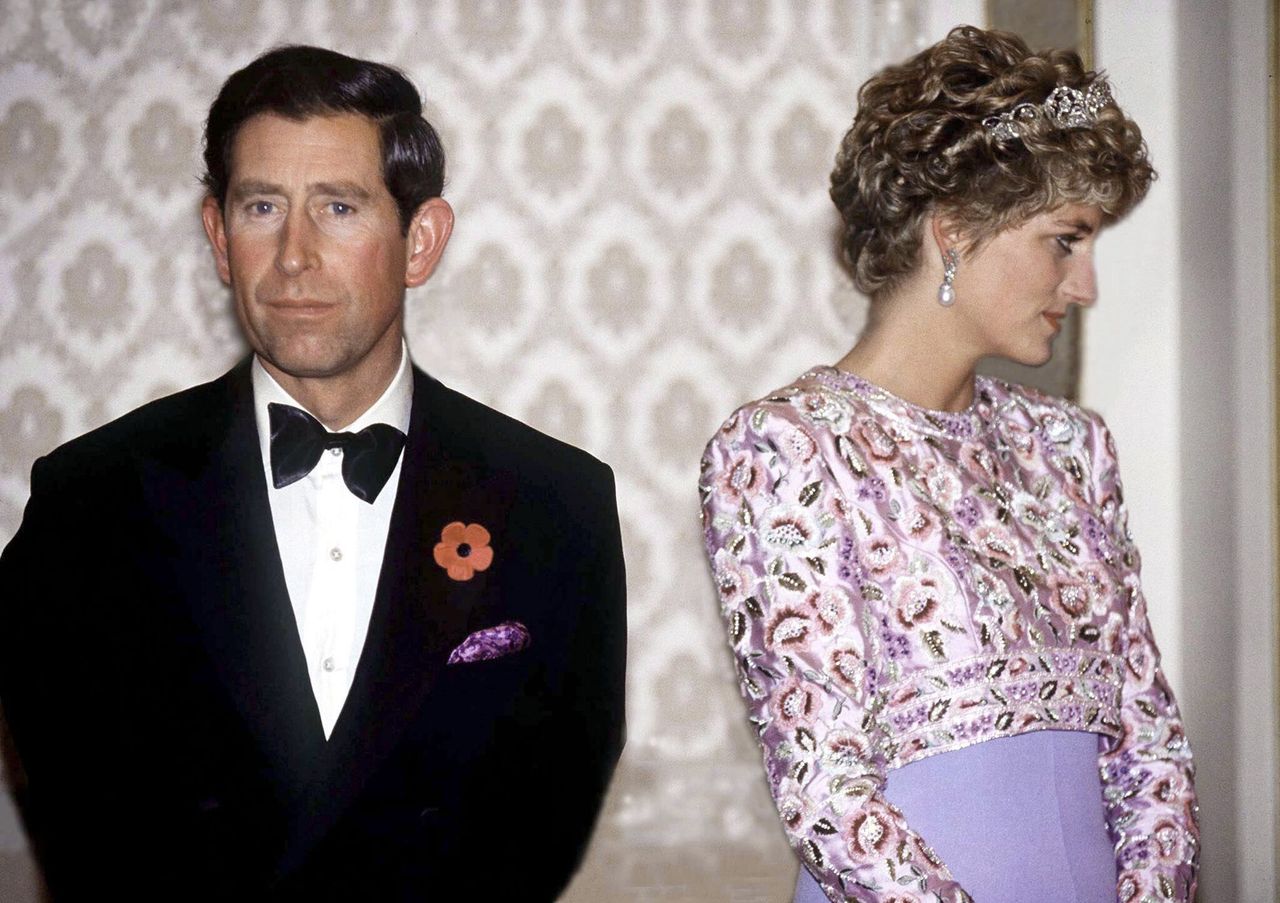 1980 - CARRIE FISHER AND PAUL SIMON
Carrie Fisher and Paul Simon had a turbulent relationship that began in 1977. They were married for a year in 1983 and dated ten years after their divorce.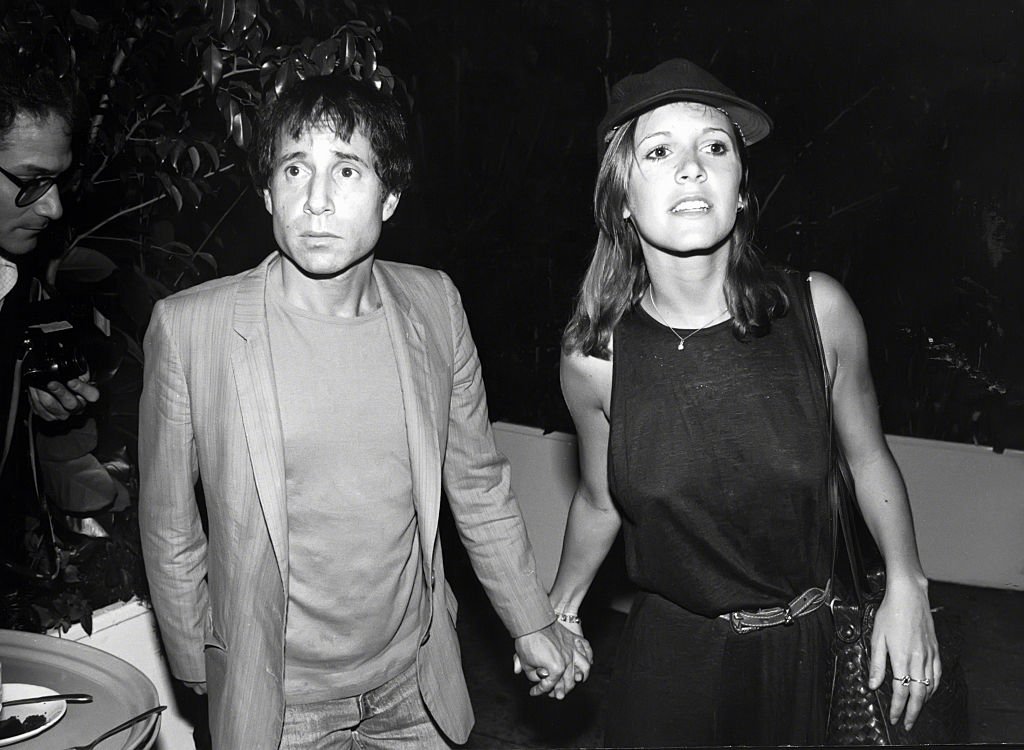 1979 - PATTIE BOYD AND ERIC CLAPTON
Pattie Boyd was married to George Harrison when Eric Clapton fell in love with her. At one point, the two men battled for her love in a "rock duel," which Clapton won. They tied the knot in 1979.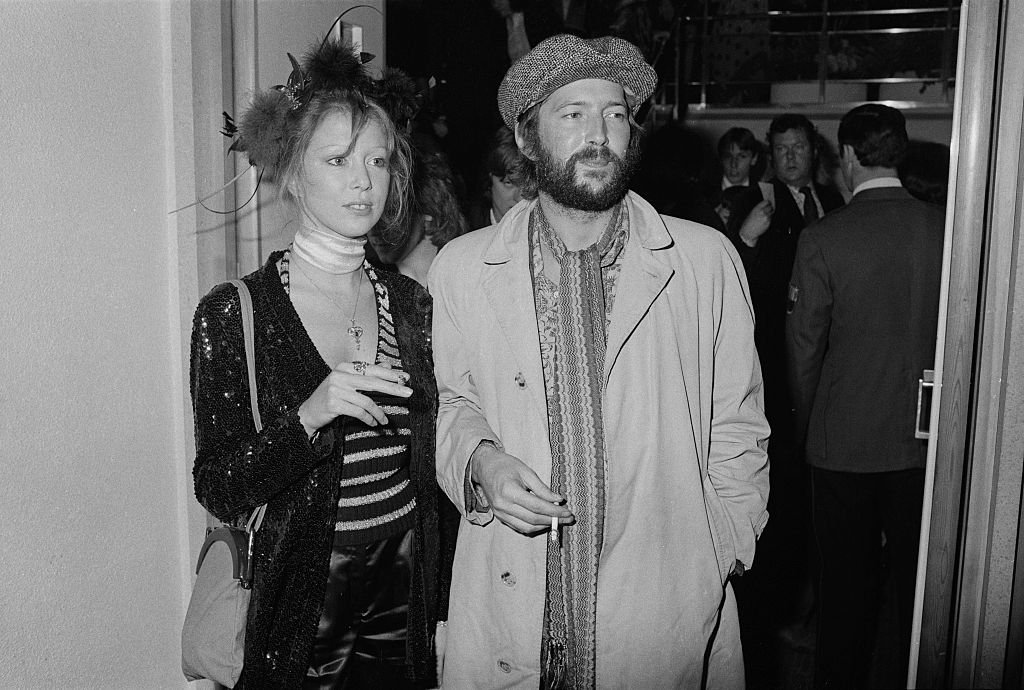 1978 - DIANE KEATON AND WARREN BEATTY
Diane Keaton didn't have a lot of romantic partners, but Warren Beatty was among those who wooed her heart, especially while co-starring in the film "Reds."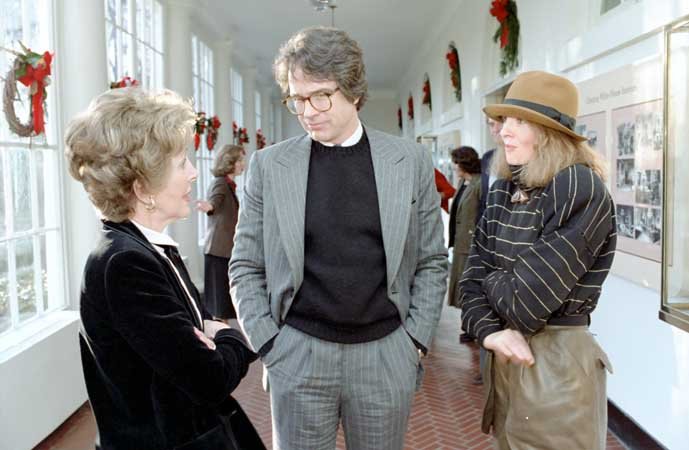 1977 - JERRY HALL AND MICK JAGGER
One of the most gorgeous couples in the '70s was Jerry Hall and Mick Jagger. Their two-decade-long relationship brought them four children before their annulment in 1999.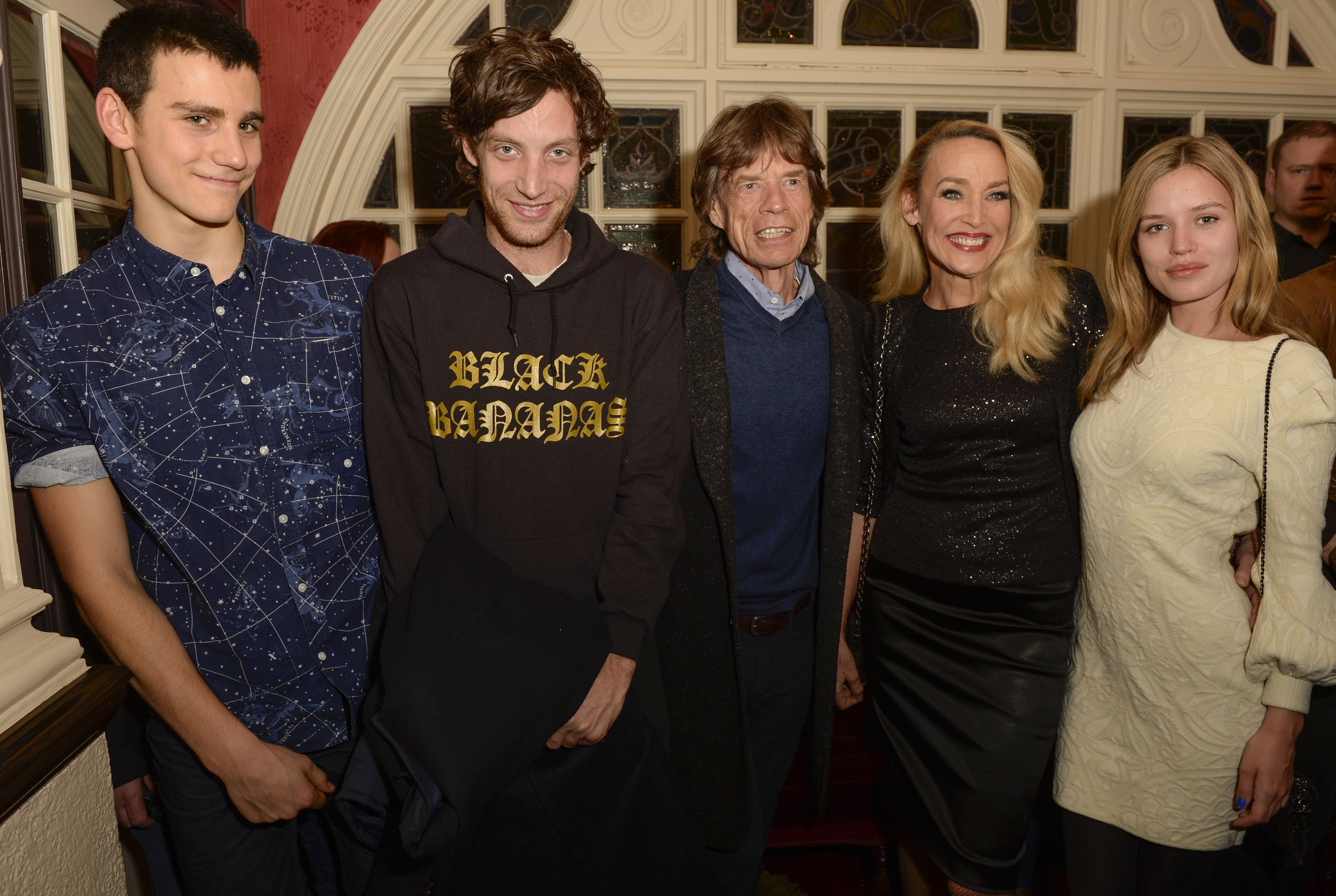 1976 - FARRAH FAWCETT AND LEE MAJORS
Farrah Fawcett and Lee Majors tied the knot in 1973 but sadly divorced in 1982. However, they were able to make on-screen appearances together in "The Six Million Dollar Man."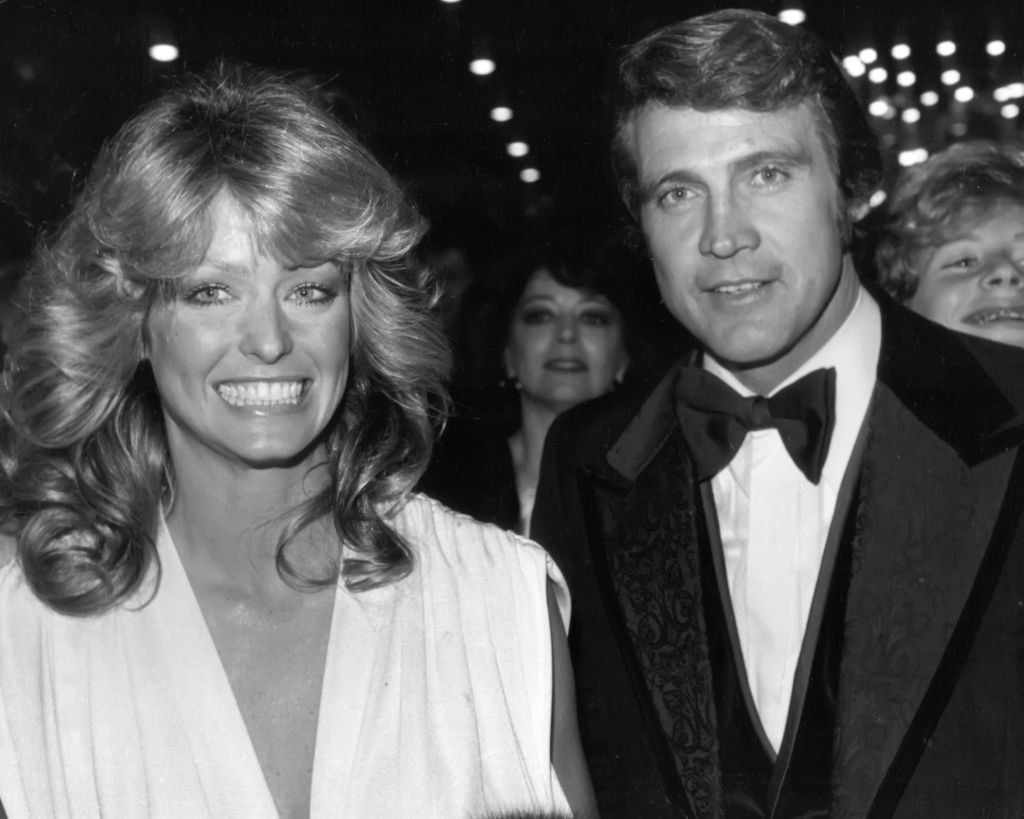 1975 - ELIZABETH TAYLOR AND RICHARD BURTON
Elizabeth Taylor and Richard Burton remarried in 1975 and shared one adopted daughter named Maria Burton.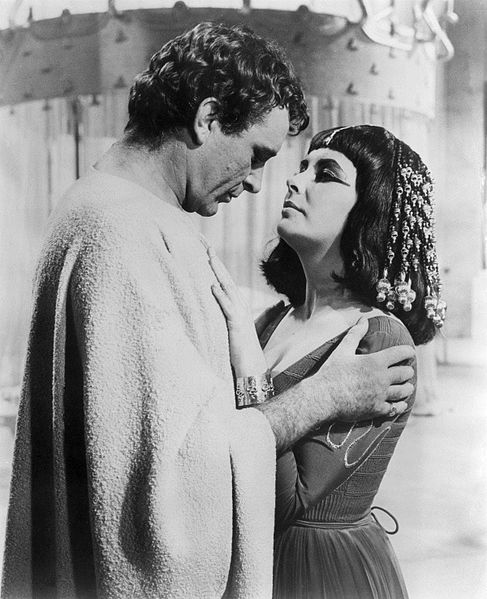 1974 - ANJELICA HUSTON AND JACK NICHOLSON
Anjelica Huston and Jack Nicholson had an on-and-off relationship, which was talked about in the actress' memoir, "Watch Me."
Inside the brutal, 17-year love affair of Anjelica Huston and Jack Nicholson: http://t.co/HCD5X57Ou9 pic.twitter.com/vInXnoslLq

— New York Post (@nypost) November 9, 2014
1973 - ALI MACGRAW AND STEVE MCQUEEN
After working together on "The Getaway," Ali MacGraw left her then-husband for Steve McQueen.Sadly, their relationship only lasted five years.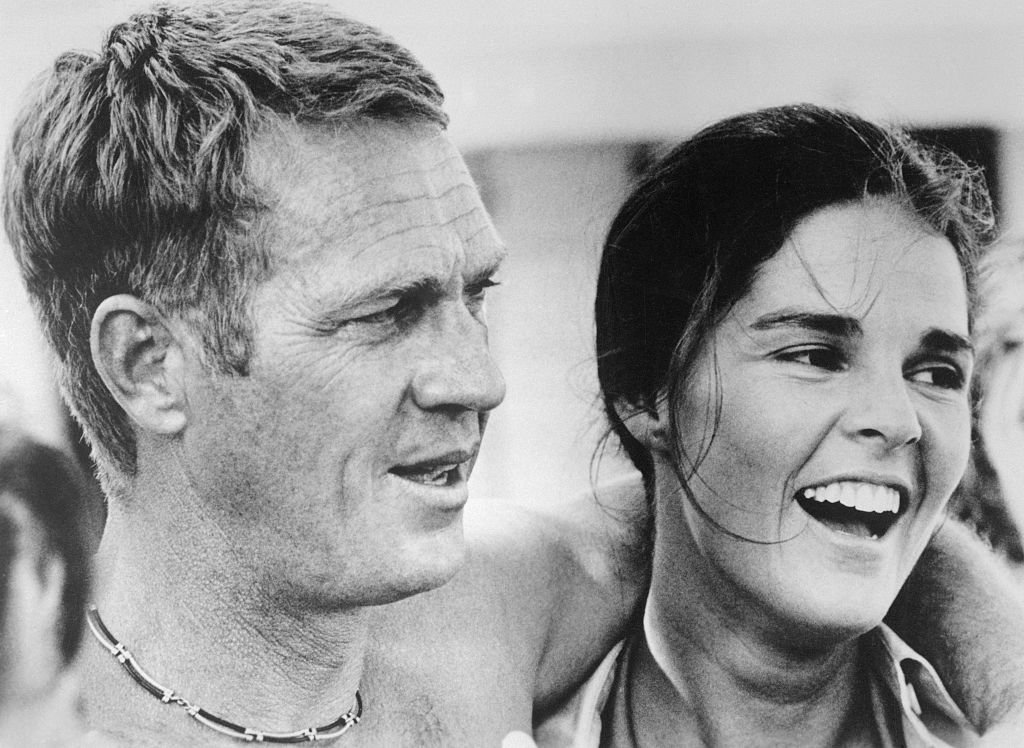 1972 - CARLY SIMON AND JAMES TAYLOR
Carly Simon and James Taylor met when they were children but didn't start dating until 1971. They were married for ten years before calling it quits.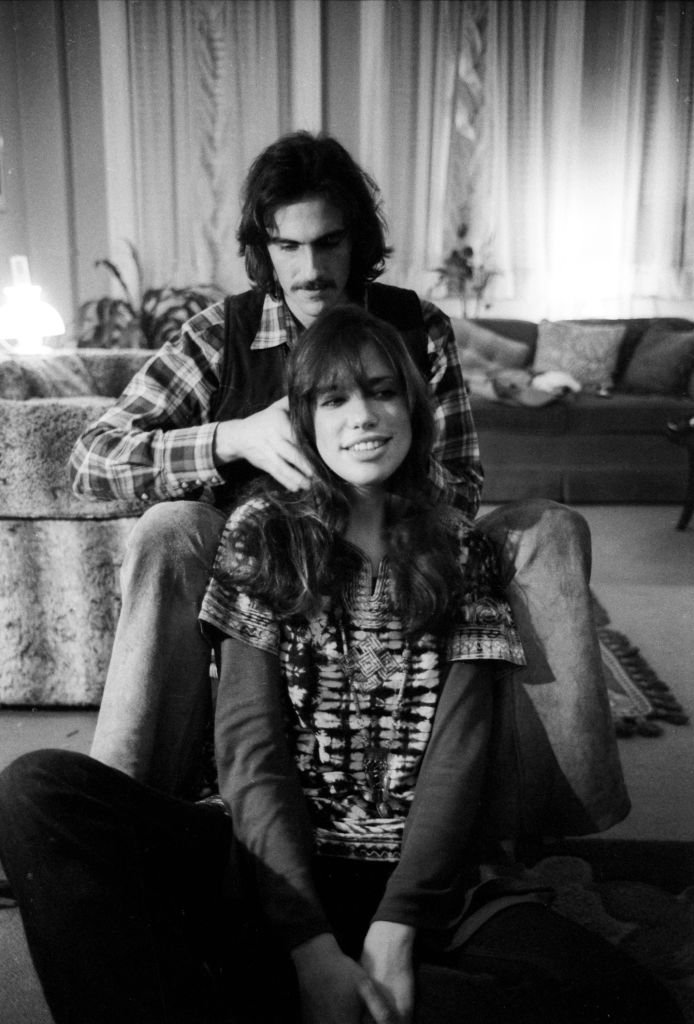 1971 - JANE FONDA AND DONALD SUTHERLAND
Jane Fonda and Donald Sutherland had an on-screen chemistry in the film "Klute," which opened rumors for a possible romance despite his marriage with Shirley Douglas. Sutherland said:
"We got together shortly before we made 'Klue,' and then we were together until the relationship exploded and fell apart in Tokyo. And it broke my heart. I was eviscerated. I was so sad."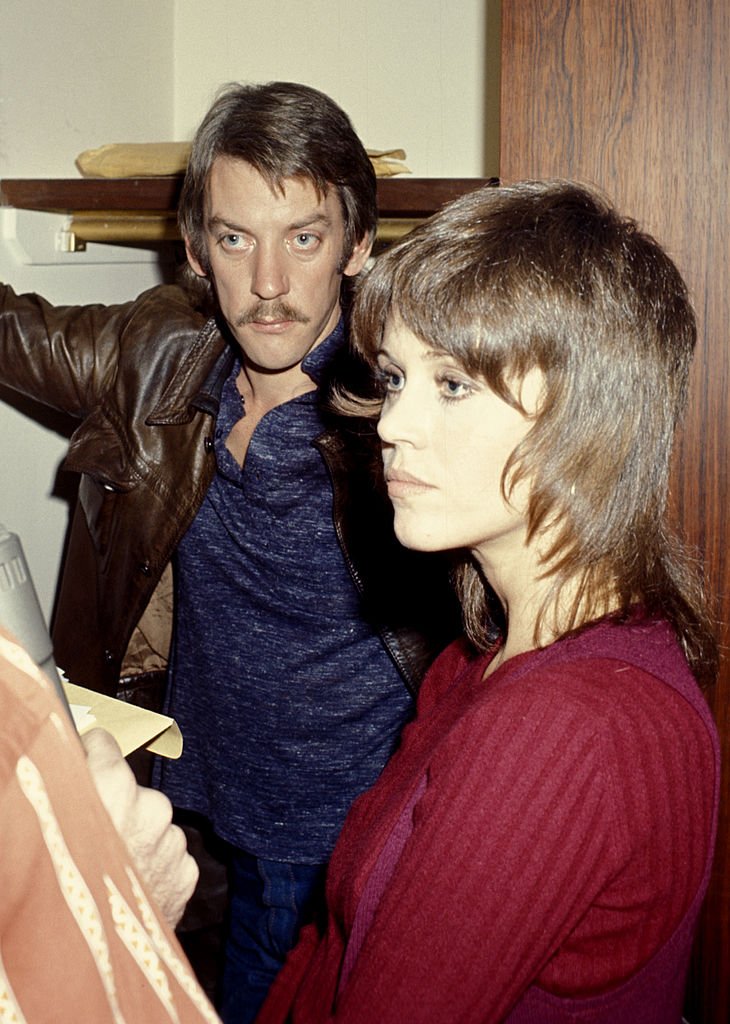 1970 - BARBRA STREISAND AND ELLIOTT GOULD
Barbra Streisand met Elliott Gould in the 1962 Broadway production "I Can Get it For You Wholesale," and tied the knot shortly before she reached the height of her career.
In 1966, the couple welcomed their first son, Jason, but sadly, their marriage was already on the rocks. By 1971, their marriage ended in divorce.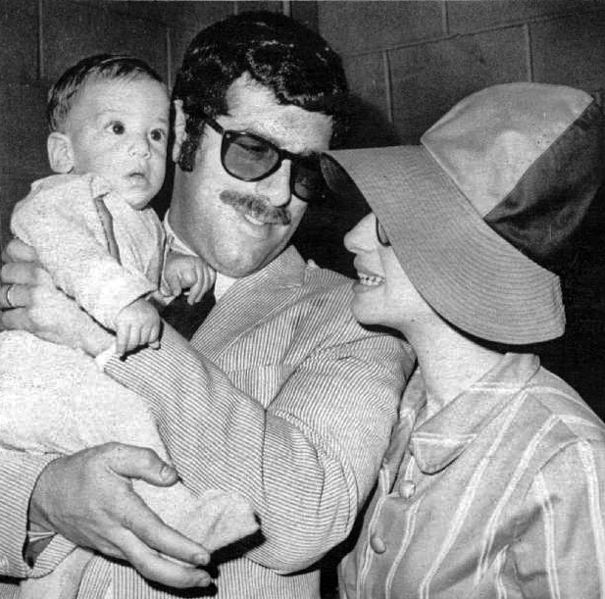 1969 - YOKO ONO AND JOHN LENNON
John Lennon and Yoko Ono are one of the most famous couples in history, who got married in 1969. Together they had two kids and remained married till the singer's assassination in 1980.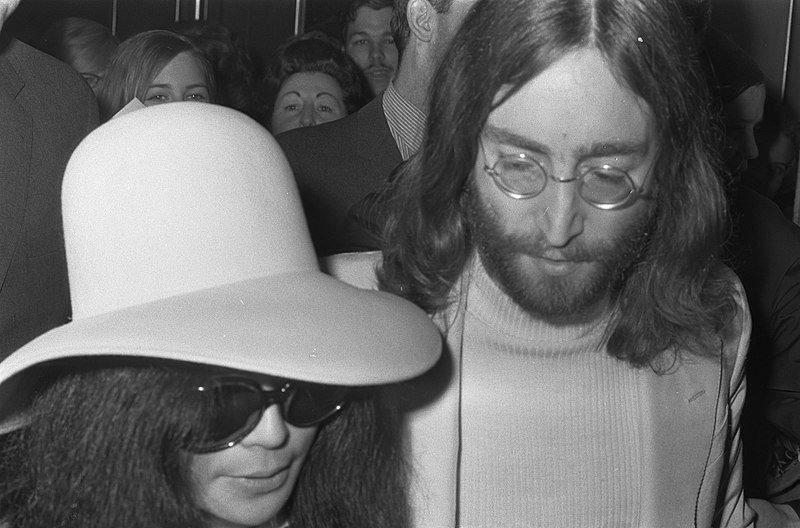 1968 - JULIE ANDREWS AND BLAKE EDWARDS
Julie Andrews had one of the sweetest love stories that led to marriage in 1969. The famous director and the actress were happily married until his death in 2010.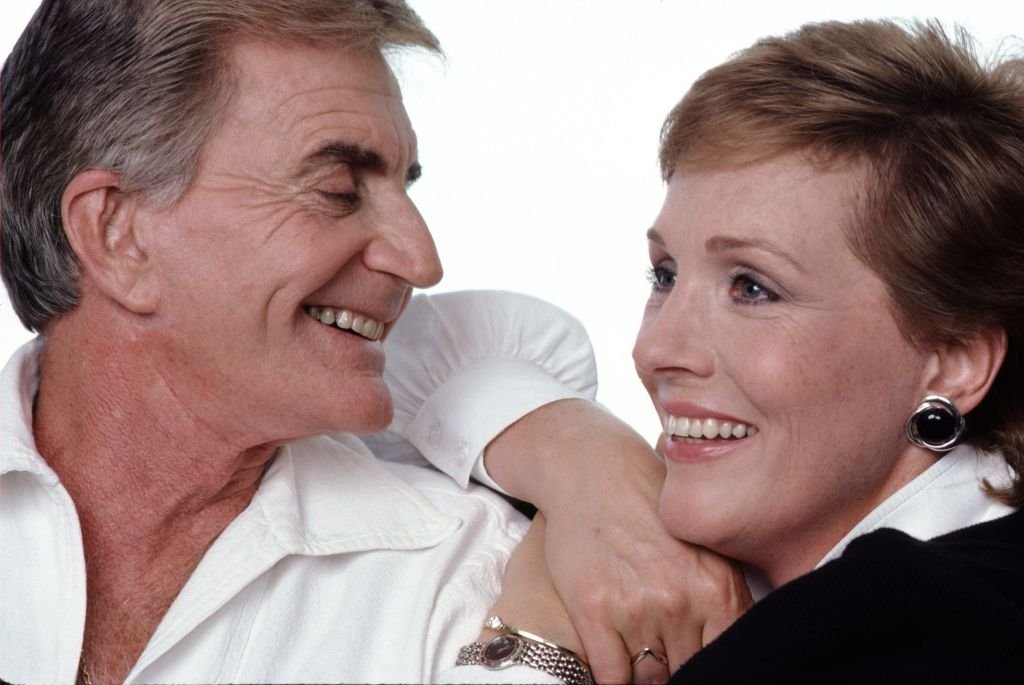 1967 - PRISCILLA AND ELVIS PRESLEY
The King of Rock married his beautiful bride Priscilla in 1967 and had a baby girl the following year. Sadly, their marriage only lasted six years.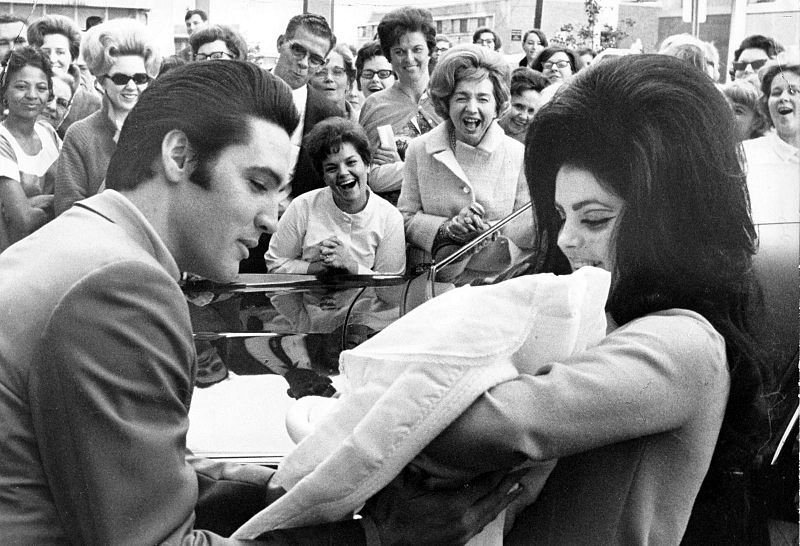 1966 - JOANNE WOODWARD AND PAUL NEWMAN
If there was one Hollywood couple that stood strong amidst the many divorces of the people around them, it was Joanne Woodward and Paul Newman, dubbing them as "Hollywood's golden couple."
The successful artists had three daughters and remained happily married and in love until the actor's demise in 2008.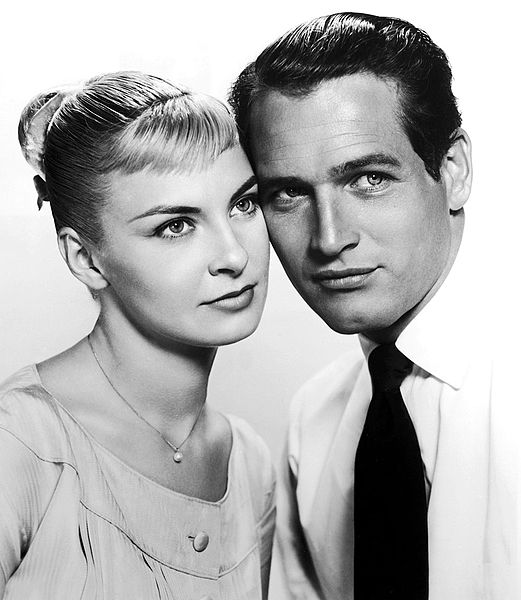 1965: CHER AND SONNY BONO
Cher and Sonny Bono became romantically involved in 1965 and married each other four years after. Although their union only lasted six years, the music they made lived on for several years later.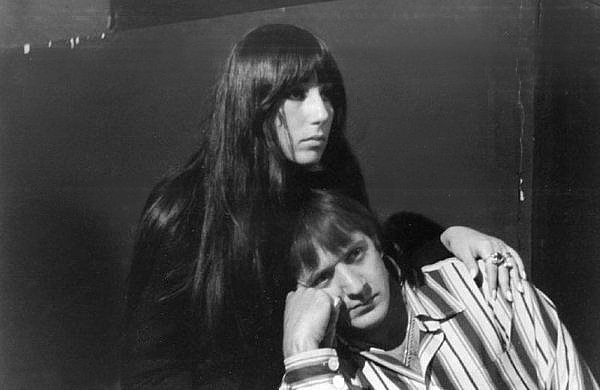 1964: ELIZABETH TAYLOR AND RICHARD BURTON
Romance filled the air as soon as Elizabeth Taylor and Richard Burton co-starred in "Cleopatra." The couple made headlines as Taylor was then still married to Eddie Fisher.
In March 1964, the two stars decided to tie the knot, but their union only lasted ten years as they divorced in 1974.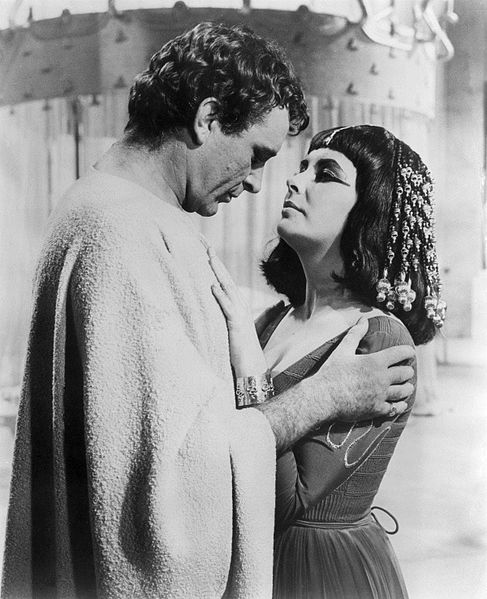 1963: ANNE BANCROFT AND MEL BROOKS
After getting married in 1964 and welcoming their first son in 1972, Anne Bancroft and Mel Brooks remained together. Brooks once said:
"Anne and I both grew up during the marriage. We both grew up, we both knew what was really important and what love meant, and what doing for each other meant."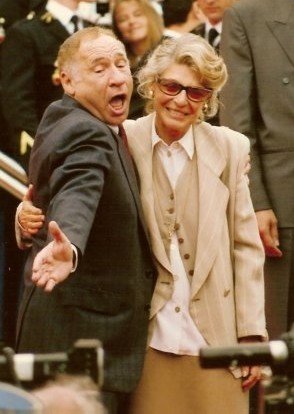 1962: LENA HORNE AND LENNIE HAYTON
Lena Horne established a reputable name in the industry as the highest-paid Africa-American actress in the '40s. 
She also made headlines for marrying Lennie Hayton, a white man. They received backlash for their interracial relationship that lasted until his death in 1971.
1961: JACKIE AND JOHN F. KENNEDY
Jackie and John Kennedy became man and wife in 1952, eight years before he was elected into the presidency.
Together, they had three children whom they raised well. Sadly, the former president was assassinated in 1963.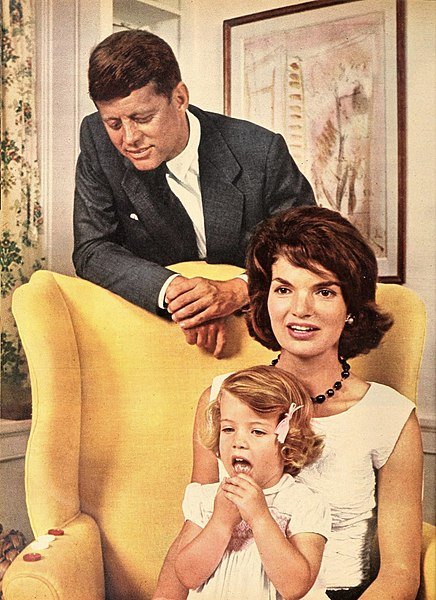 1960: MOVITA CASTANEDA AND MARLON BRANDO
Movita Castaneda and Marlon Brando had a secret wedding ceremony in 1960, years after they met in the early '50s. Their marriage lasted less than a decade.
Marlon Brando, his wife, Movita Castaneda, left, and actress Debbie Reynolds, right, arrive for the West Coast premiere of "Mutiny on the Bounty" at the Egyptian Theater in Los Angeles, Nov. 15, 1962. Photo: David F. Smith. pic.twitter.com/sg8CX03Keo

— Dr. Jeffrey Guterman (@JeffreyGuterman) November 15, 2018
1959: ELIZABETH TAYLOR AND EDDIE FISHER
Elizabeth Taylor and Eddie Fisher got married in 1959, after her marriage with Mike Todd, and his marriage with Debbie Reynolds.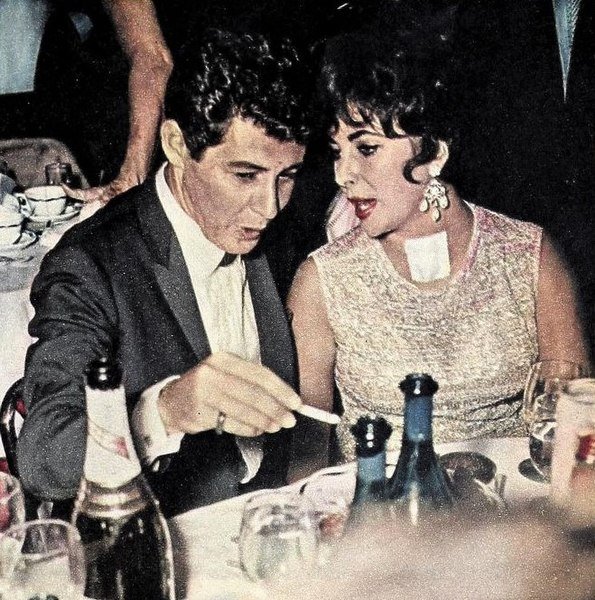 1958: JOAN CRAWFORD AND ALFRED STEELE
After three marriages, Joan Crawford decided to exchange her "I do's" with Pepsi CEO Alfred Steele in 1955. Although they did not have kids, they remained together until his death in 1959.
Joan Crawford and Alfred Steele in Paris on this date May 31 in 1955. Photo credit: AP. pic.twitter.com/9SzsE0gf2t

— Dr. Jeffrey Guterman (@JeffreyGuterman) May 31, 2019
1957: NATALIE WOOD AND ROBERT WAGNER
Natalie Wood shared: "I was ten and he was 18 when I first saw him walking down a hall at 20th Century Fox. I turned to my mother and said, 'I'm going to marry him.'"
Wood remained married to Wagner from 1957 until 1962. Ten years later, they got married for the second time until the actress' tragic death in 1981.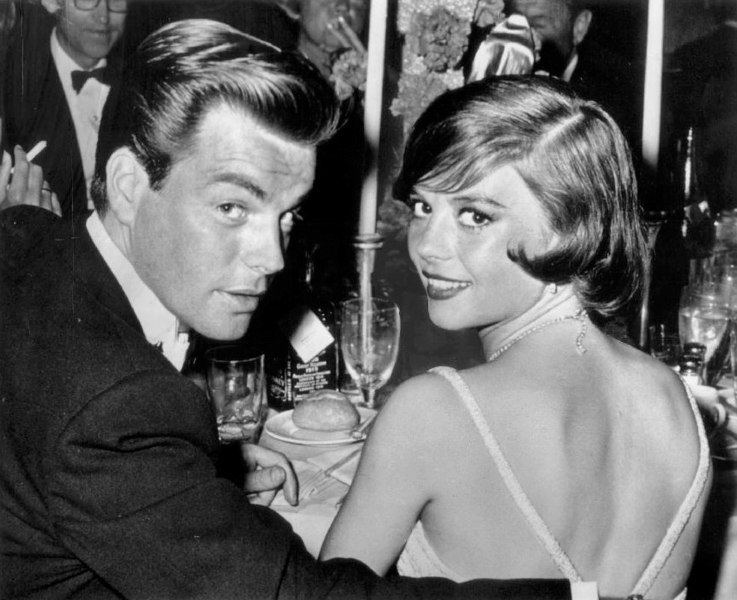 1956: GRACE KELLY AND PRINCE RAINIER III
All of Hollywood and the rest of the world watched as actress Grace Kelly turned into a real-life princess after marrying Prince Rainier III of Monaco in 1956.
Kelly became a full-time princess, wife, and mother, since their union until her death in 1982. Her husband never remarried.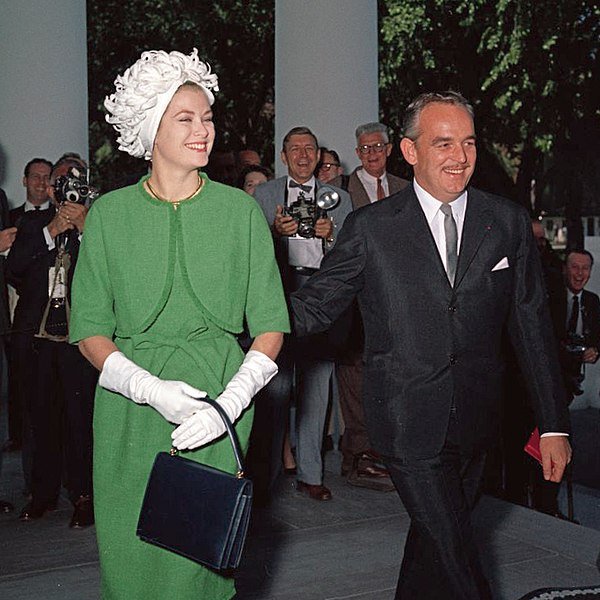 1955: DEBBIE REYNOLDS AND EDDIE FISHER
Eddie Fisher married Debbie Reynolds in 1955 but separated in 1959 after he fell in love with Elizabeth Taylor.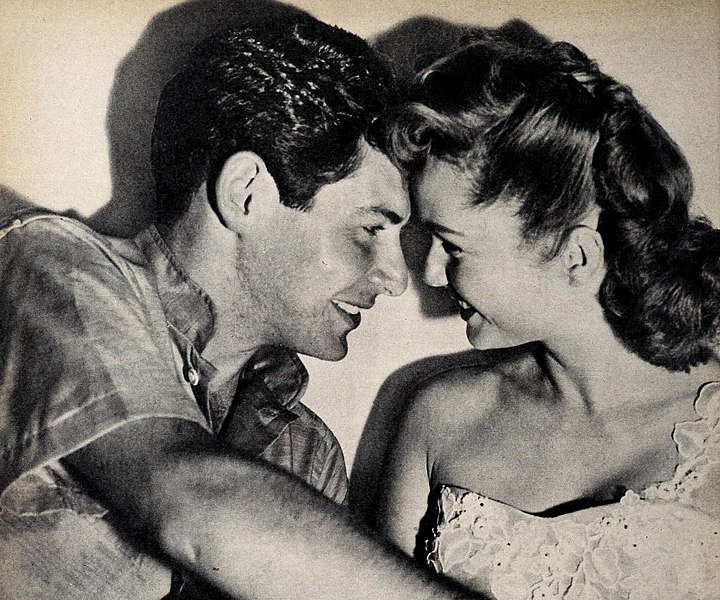 1954: AUDREY HEPBURN AND MEL FERRER
Audrey Hepburn and Mel Ferrer both starred in the Broadway production "Ondine" and the movies "Sabrina" and "War and Peace."
They tied the knot in 1954 and had one son after the actress had several miscarriages. Sadly, their relationship only lasted 14 years.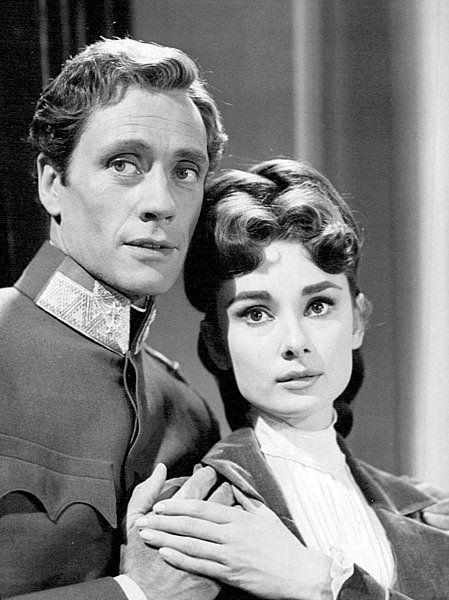 1953: MARILYN MONROE AND JOE DIMAGGIO
1953 was a beautiful year for Marilyn Monroe and Joe DiMaggio, who both lived luxurious lives. They had a short-lived marriage the following year that lasted less than a year.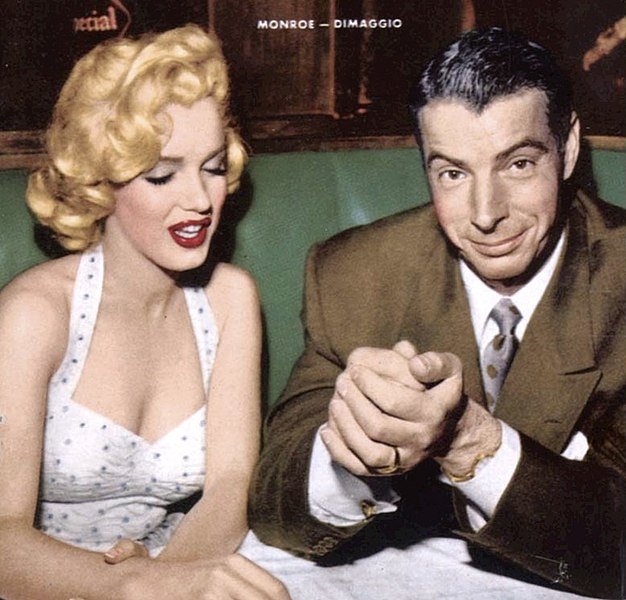 1952: JANET LEIGH AND TONY CURTIS
Janet Leigh and Tony Curtis got married in 1951 and welcomed two daughters, Jamie Lee and Kelly. Sadly, their marriage ended in divorce.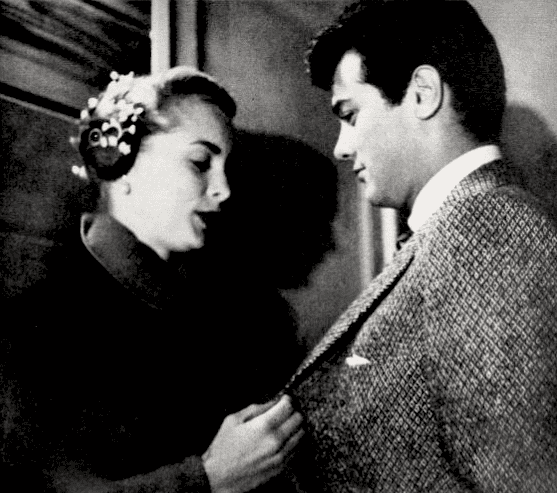 1951: AVA GARDNER AND FRANK SINATRA
Ava Gardner was twice divorced when she got together with then-married Frank Sinatra. After their two-year affair, the couple got married in 1951 but remained unfaithful to each other.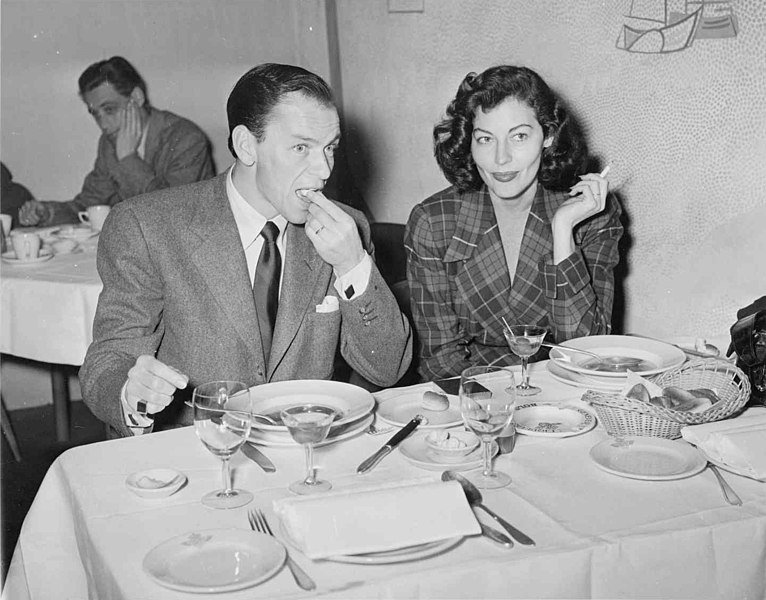 1950: ELIZABETH TAYLOR AND CONRAD HILTON JR.
Elizabeth Taylor's first husband was the heir to the Hilton hotel business, Conrad Hilton Jr. The pair met in 1949 and married the following year. In 205 days, their marriage was over.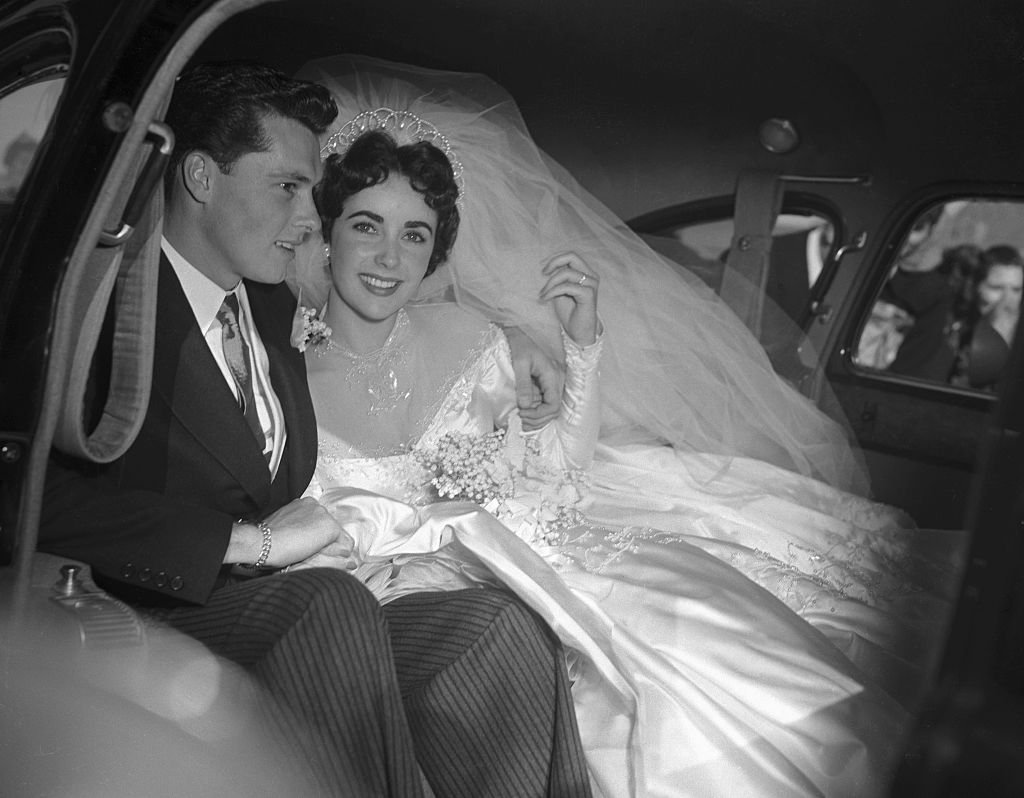 1949: RITA HEYWORTH AND ALY KAHN
Rita Heyworth did what Grace Kelly did, eight years before. She left the Hollywood scene to marry Prince Aly Kahn in 1949.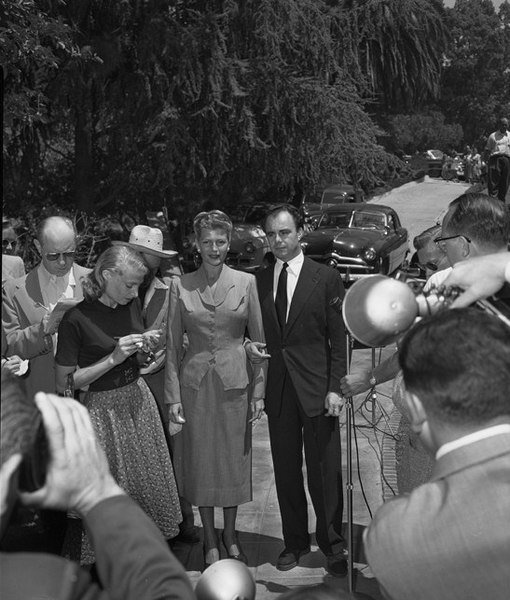 1948: VIVIEN LEIGH AND LAURENCE OLIVIER
Vivien Leigh and Laurence Olivier tied the knot in 1940 and remained a power couple until their separation in 1958.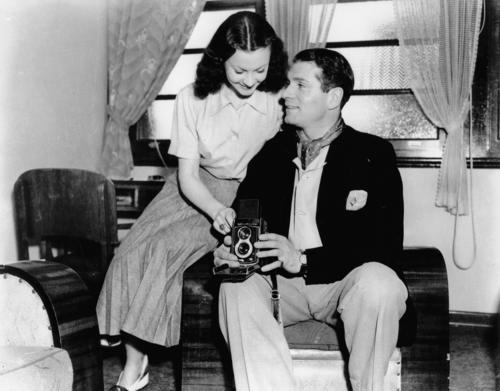 1947: QUEEN ELIZABETH II AND PRINCE PHILIP
Queen Elizabeth and Prince Philip have endured several highs and lows since their marriage in 1947. They are still very much together with many grandchildren and great-grandchildren.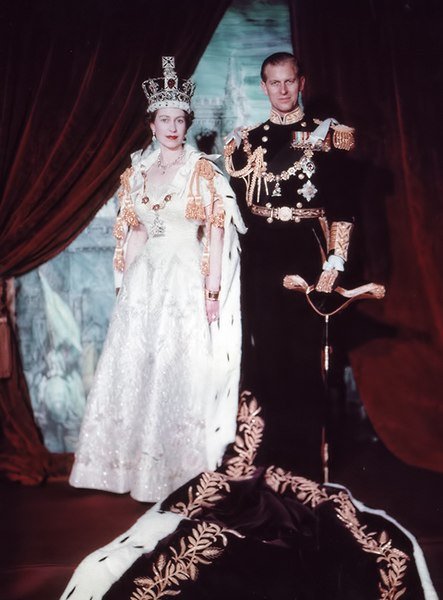 1946: JIMMY CARTER AND ROSALYNN SMITH
For nearly 80 years, Jimmy Carter and Rosalynn Smith have been married. The former president was only 21 when he married his 18-year-old bride.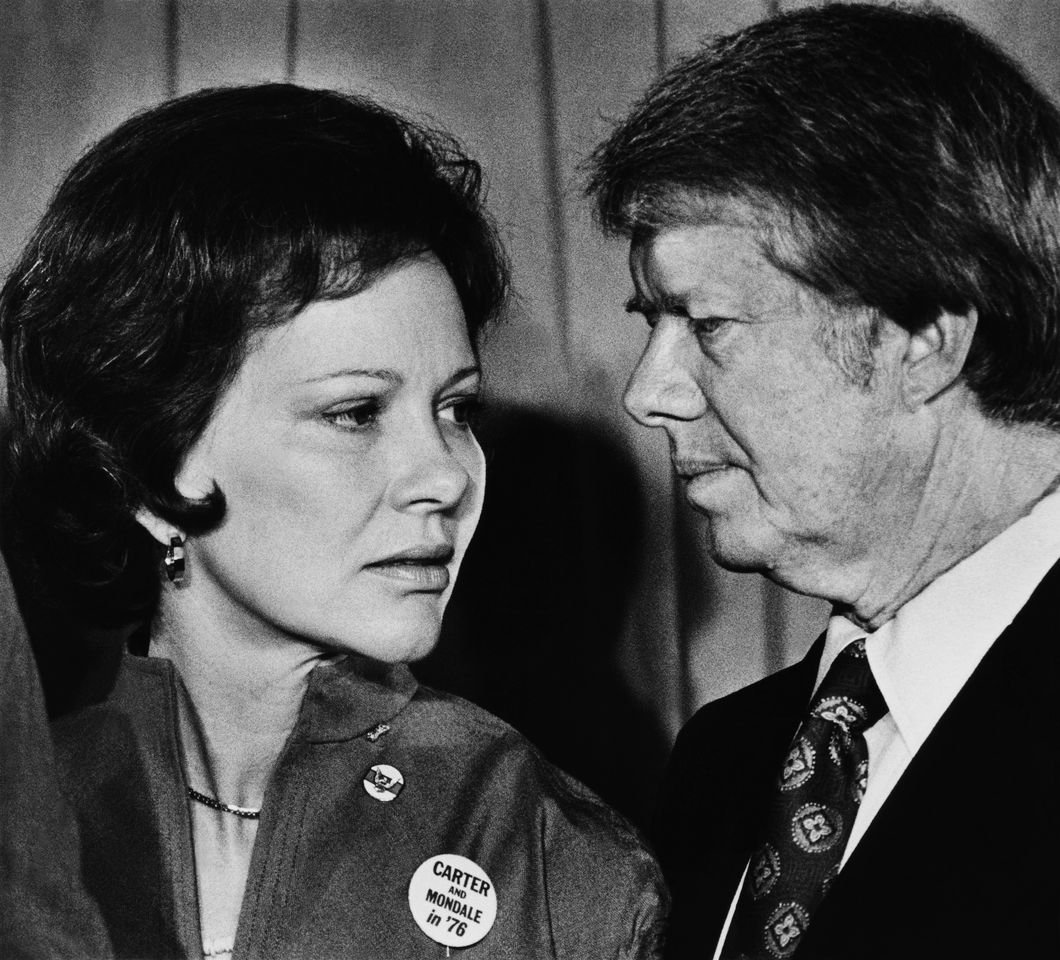 1945: SHIRLEY TEMPLE AND JOHN AGAR
Shirley Temple and John Agar tied the knot at Wilshire Methodist Church in 1945, followed by a reception at the actress' home.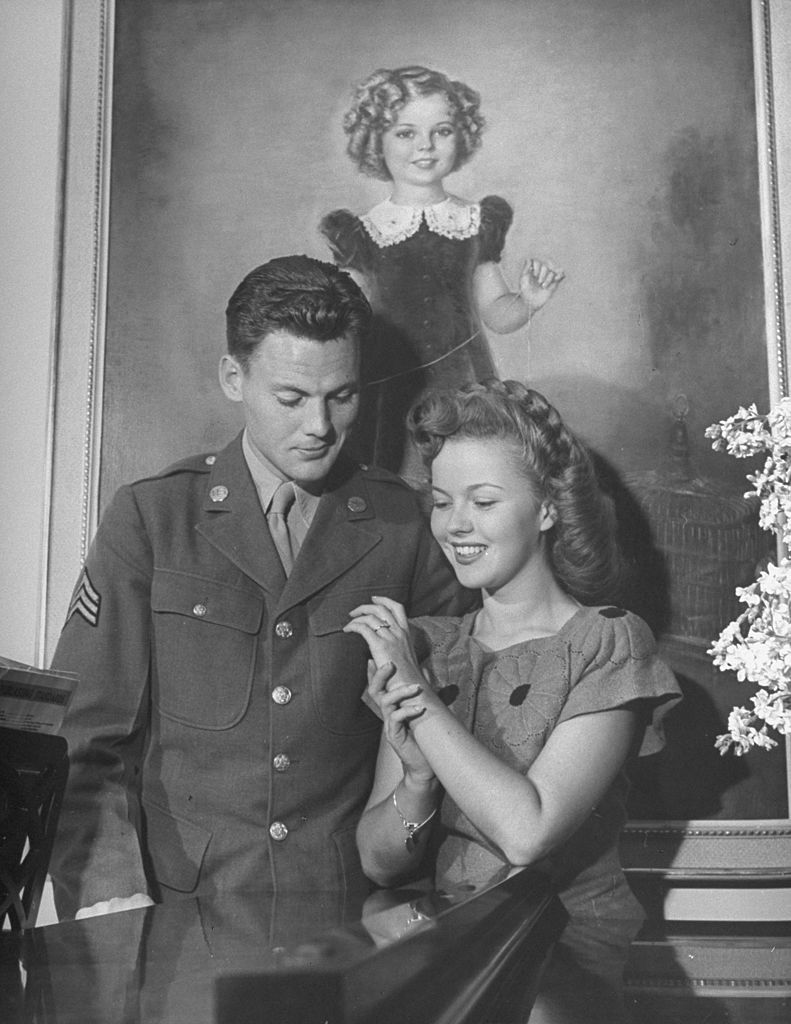 1944: LAUREN BACALL AND HUMPHREY BOGART
Lauren Bacall and Humphrey Bogart were 25 years apart but still fell madly in love with each other. During their relationship, the couple had two children, whom they raised until Bogart's death in 1957.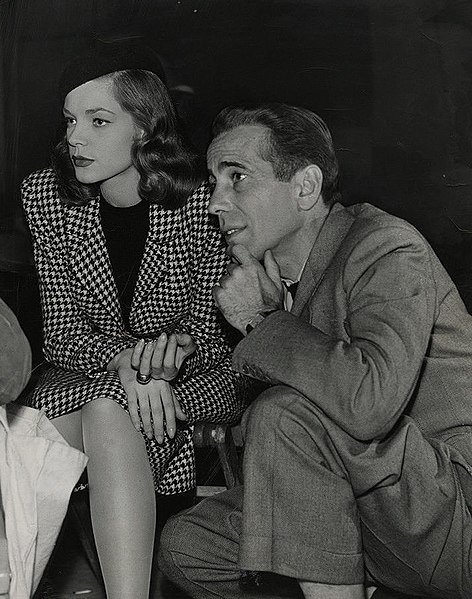 1943: JOHN LODER AND HEDY LAMARR
John Loder was Hedy Lamarr's third husband and tried to beat a record for lovemaking 19 times in one weekend.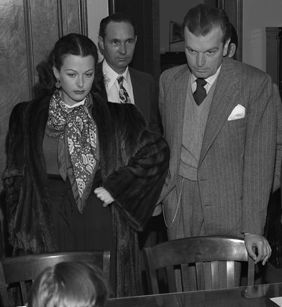 1942: AVA GARDNER AND MICKEY ROONEY
Mickey Rooney was Ava Gardner's first husband, whom she met and dated when she was only 19-years-old.
Today is the wedding anniversary of Ava Gardner & Mickey Rooney who were married in 1942. The marriage lasted just over a year. @tcm @tcmuk pic.twitter.com/ekAenVlQRY

— Ava Gardner (@AvaMuseum) January 10, 2017
1941: GLORIA VANDERBILT AND PAT DICICCO
Gloria Vanderbilt was only 17-years-old when she married Pat DiCiccio, followed by three other marriages that resulted in four sons.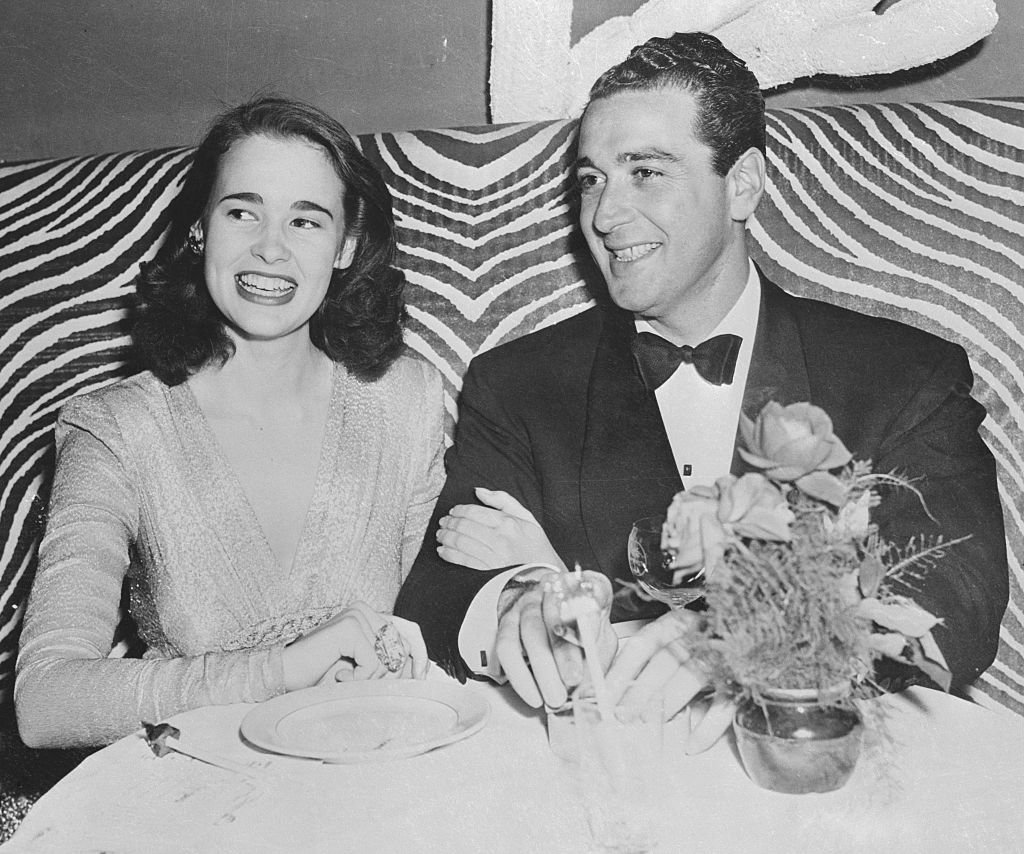 1940: LANA TURNER AND ARTIE SHAW
Lana Turner was a '40s sex symbol who later became famous for her seven marriages that all ended in heartbreak.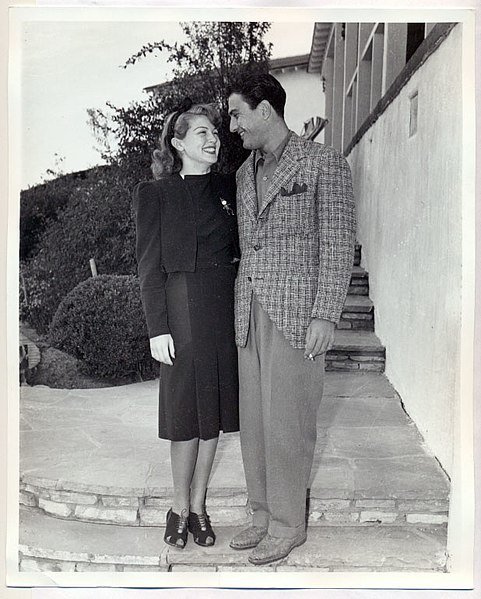 She was briefly married to Artie Shaw in 1940, but he didn't treat her right, despite his intelligence. Turner's life was at a low during their marriage.