Tamela Mann of 'Meet the Browns' Fame Gives Video Update on Her Weight Loss after Dropping 50 Pounds
Tamela Mann recently took to Instagram to give a video update on her weight-loss journey. The "Take Me to the King" crooner dropped 50 pounds and revealed that it had not been a walk in the park.
Gospel singer Tamela Mann opened up on her weight loss in a recent video posted on the official Instagram page of the singer and her husband, David. She spoke about her 50 pounds loss and revealed that,
 "It's been really tough."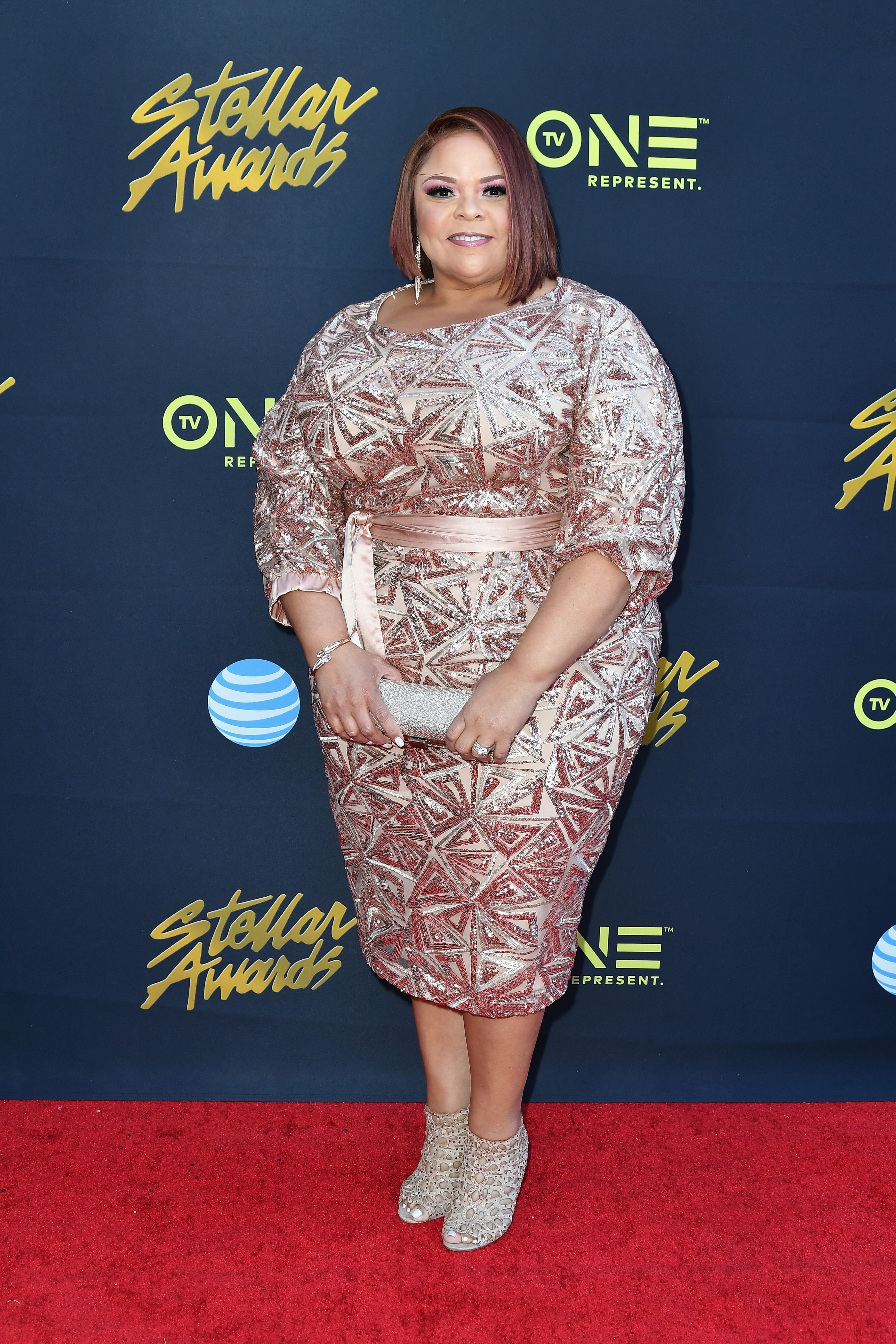 The actress explained that she's trying her best to stay focused on her weight loss routine and the changes that it has brought to her lifestyle. 
Tamela added that she stays highly motivated by reminding herself that she's on this journey for herself. Mann said,
"I love my family and my friends… I'm doing this for myself."
The 53-year-old singer had announced earlier this year that she had lost 50 pounds in an Instagram post. Mann posed in a black top with floral designs with a black jacket and purple jeans that show off her slimmer legs.
She captioned the post, "50 pounds lighter and I'm feeling amazing!" Tamela Mann credits the progress on her journey to the "Weight Watchers," weight loss program which she embarked on last year.
The singer made her husband understand that she got on this journey for her benefit. 
The actress was supported in her quest by her daughter, Tiffany, who enrolled alongside her mother in the program.
The former member of Kirk Franklin and the Family gospel group is now a celebrity ambassador of the weight loss program. Mann joined other celebrity ambassadors of the brand, like Oprah Winfrey and Kate Hudson.
The actress also commended her fellow actor and husband, David Mann, for his support on her journey so far. 
Tamela added that regardless of her profound love for her husband, the singer made him understand that she got on this journey for her benefit. 
Tamela said, "I told him, 'it's not that I don't want you to be involved, but I just want to stand on my own and say, I did this thing.'"
The Grammy-award-winning artist has been married to David for over 30 years, and they share two children. 
Their blended family of 7 consists of Tamela, David, their two kids together, David's two children birthed outside their marriage, and the singer's niece who they've been caring for since Tamela's sister's death.