Kacey Musgraves Jokingly Tweets about Protecting Dolly Parton at All Costs as Coronavirus Spreads
Kacey Musgraves is calling for people to preserve who she thinks is the best of us — or at least a singer whose talent we can't afford to lose to the coronavirus. 
As the US gets more and more fearful of the coronavirus outbreak, some people are trying to lighten up the mood. Singer Kacey Musgraves took to Twitter to sound off on her thoughts about who we should protect. 
Musgraves, best known for her hit "Blowin' Smoke," gained support when she decided that Dolly Parton was the one to keep in a safe spot. Parton, 74, is a country music legend.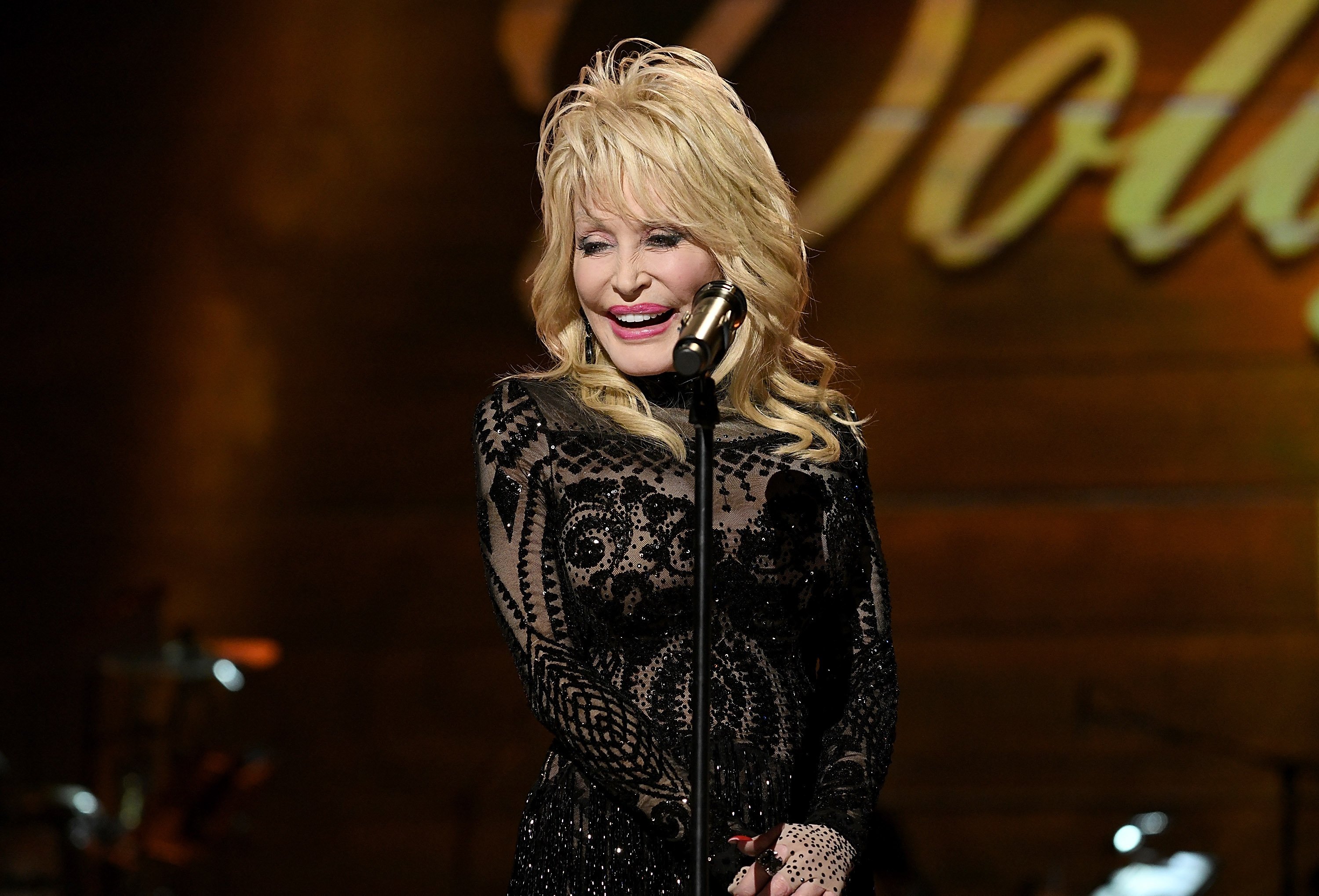 Musgraves calls for Parton's protection
Musgraves tweeted out on Wednesday, saying, "Let's protect [Dolly Parton] at all costs." Many were in support of her. They also joked around and shared some hilarious tweets. 
"I've got my hands full wrapping Betty White in bubble wrap, wrote one person, referring to the iconic 98-year-old "Golden Girls" actress beloved for her smart, witty remarks. 
let's protect @DollyParton at all costs

— K A C E Y (@KaceyMusgraves) March 12, 2020
Fans share hilarious tweets
Another person described White as being indestructible and told them not to worry. Meanwhile, someone else hilariously commented on the "Jolene" singer's bosom. 
Yes her boobs are a national treasure. Oh,and her voice.

— Robert (@santana_mighty) March 12, 2020
Yet another user seemed to confirm that bubble wrap was the preferred method of keeping the legendary women safe. We think that'd do more harm than anything else, though. 
Musgraves helps tornado victims
Aside from alleviating coronavirus fears with humor, Musgraves is also looking out for victims of the recent Nashville tornado. The singer joined other celebrities who sold off clothes to assist those in need. 
Last week, the Grammy winner spoke out about being a resident of Nashville in the past and having friends who were affected by the disaster which killed 25 people. 
Me and my fam are safe but many friends aren't so lucky. We did live right in one of the worst hit spots a matter of months ago. It's so crazy. I'm so nervous to find out who the fatalities are. Nashville is so tight knit. 💔 I'm gonna help in any way I can. https://t.co/kfzGmtbixI

— K A C E Y (@KaceyMusgraves) March 3, 2020
Musgraves was initially going to donate proceeds of the sale to Tennessee's urban forest preservation. However, she reportedly said that the tornado relief effort had taken priority. 
Parton gives her support
Parton has also expressed her support for the Tennessee tornado victims even as she continued to do her job as an entertainer. Parton looked angelic in soft pink make-up for the clip she shared to Twitter. 
Praying for all those affected by the devastating storms in Tennessee and my heart is especially with the families who lost loved ones ❤️ We are all with you. pic.twitter.com/hlPS6RJWH4

— Dolly Parton (@DollyParton) March 3, 2020
She shared condolences to those who had lost family members and let them know that she shared their pain. The kind soul and hard worker is definitely someone we don't want to miss.