Floyd Mayweather & Josie Harris Pose with Their 3 Kids in Throwback Photo Shared by Son Zion
The three children of Floyd Mayweather and his late ex-girlfriend, Josie Harris, are feeling the impact of their mother's death, and posted a throwback photo of them as kids, along with their parents. 
Josie Harris, Floyd Mayweather's estranged ex-girlfriend, died on March 10, a surprising incidence, given that she was only 40 years old. Her three children, who she shared with the boxer, united to pay her a glowing tribute. 
The three children, Koraun, 20, Zion, 18, and Jirah, 15, took to Instagram to share a similar throwback photograph that included them and their parents, who smiled happily.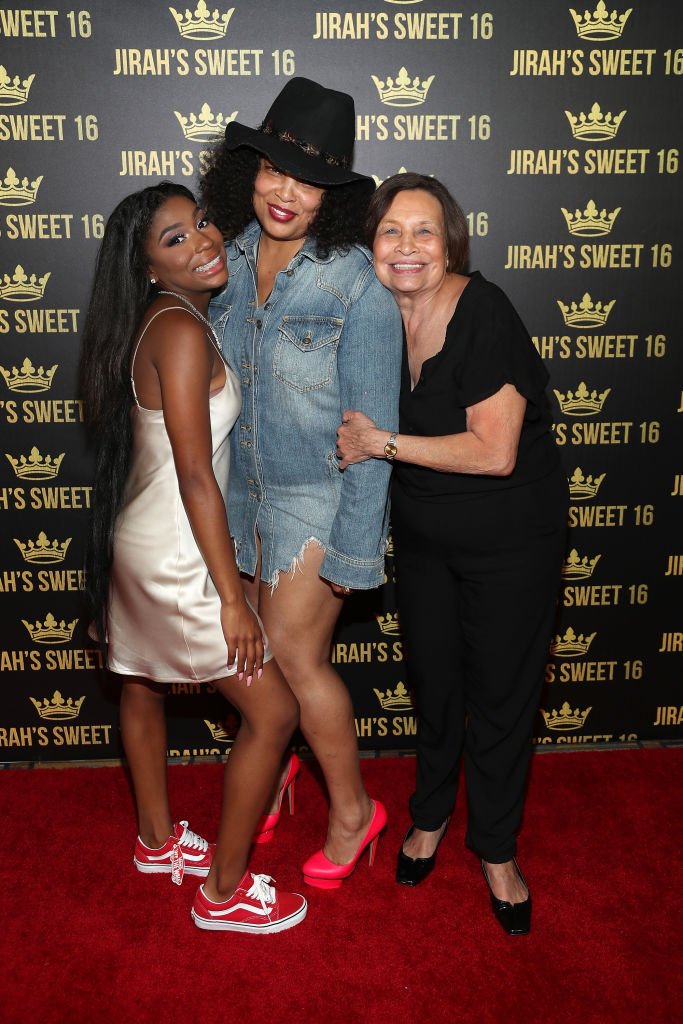 The picture showed how immensely the children already miss their mother, in what can be described as an emotional time for them.  Zion initially posted the picture on her Instagram page in 2014, but edited the caption, by adding a broken heart emoji, with her siblings posting the same image on their respective accounts, a day after their mom's demise. 
Friends and well-wishers poured in with condolence messages, praying that Josie's soul would rest in peace, while some others prayed for the siblings. 
Since Josie's passing, there is yet to be a statement from Floyd Mayweather and his camp, but the act from his children shows that they are all heartbroken and in solidarity with her, although there is yet to be any official statement from them.
Josie claimed that Mayweather had physically abused her six times while they were dating
Josie's body was found unconscious inside her car, in her apartment at Valencia, California. She was confirmed dead immediately. The LA County Sheriff, in a statement to "HollywoodLife," said that there is an ongoing investigation regarding her demise. 
They, however, said that the Sheriff's Department didn't have any name to give at the moment. Josie's death was also confirmed by her representative, who said that she would be sorely missed. 
Before her death, Josie Harris was suing Mayweather for defaming her character, after the boxer said in a 2014 interview that he never physically abused her, but was only restraining her because she was on drugs. 
The boxer served a two-month jail term in 2010 for violently molesting Josie in front of her children after he entered her home in Vegas while she slept. 
Speaking in an interview in 2014, the late Josie claimed that Mayweather had physically abused her six times while they were dating, adding that she was embarrassed and ashamed of the situation. 
Josie was writing a book about domestic violence before her death, which she said would help victims like her. She was also an aspiring actress, having appeared in the film, "Exit" (2006), and the show, "Good Day L.A."