Katie Holmes of 'Dawson's Creek' Fame Opens up about Raising Her Teen Suri Daughter in Candid Interview
Katie Holmes opened up about motherhood and revealed some of the life lessons she is trying to instill in her teenage daughter, Suri Cruise.
When Katie Holmes and her ex-husband Tom Cruise welcomed their first child together, Suri Cruise, the announcement was one the most talked-about moments of 2006.
However, since splitting up only months after welcoming their daughter, Katie has maintained a relatively low-key life while raising her out the public eye.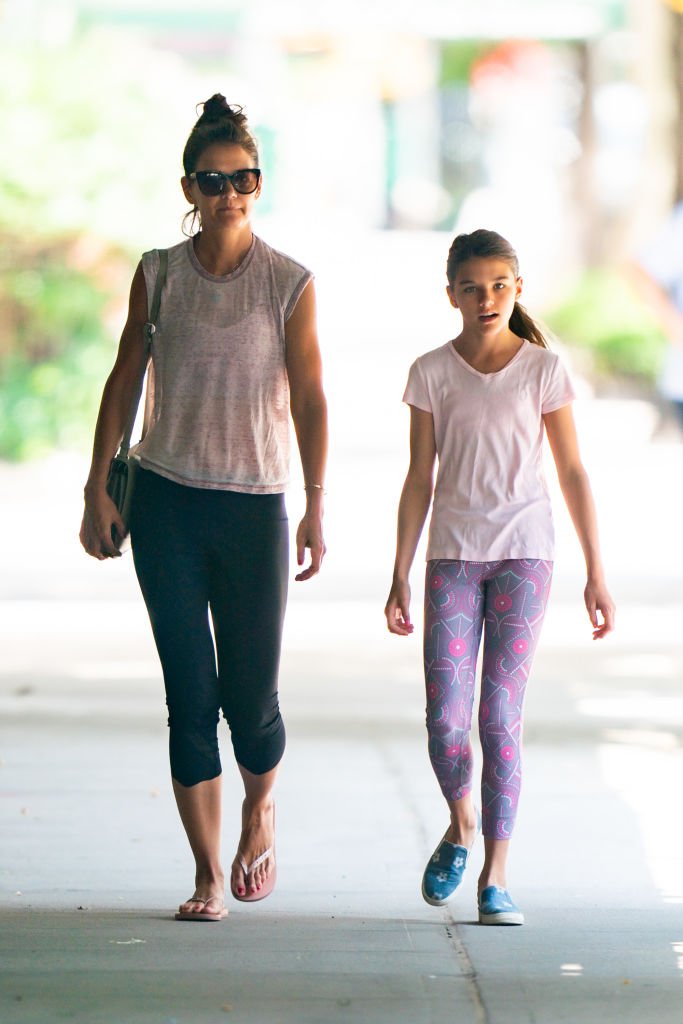 In a rare interview with 
In Style
, she talked about her personal life, and opened up about motherhood and detailed some of the life lessons she has been teaching Suri, she 
admitted:
"My biggest goal has always been to nurture her into her individuality, to make sure she is 100 percent herself and strong, confident and able."
Katie revealed that from the time she was born, Suri has always had a strong personality. She said her daughter is a very hardworking and focused individual.
When it comes to finding her passions, Suri tends to move from interest to another, but only after "[working] her butt off until she's really good at it."
Raising her daughter in the public eye, while trying to give her a sense of normalcy was a "very tense" time for Katie, especially when Suri was a toddler, she explained:
"We were followed a lot when she was little, so I would walk her around to find parks at, like, 6 in the morning when nobody would see us."
Katie shared a comforting story about one time during their early morning escapes from paparazzi when Suri spotted one of the cameramen, she recalled:
"There's one video where I'm holding her she was 2 at the time and she starts waving at the cameras. She's pretty special."
According to PEOPLE, Katie admits that having her daughter when she was in her twenties has been the perfect fit for their age gap.
She said since welcoming her at 27-years-old, they have experienced each unique stage in their lives together, which has been "a good match" because it feels like she and Suri have grown up together.