Katie Holmes and the Men in Her Life: From Her First Love Joshua Jackson to Jamie Foxx
As one of the most beautiful and talented women in Hollywood, it's only natural for Katie Holmes to have been romantically involved with some of the most handsome men in the industry. Here's a detailed list of Holmes' relationships through the years.
With news of Katie Holmes being back on the market after her split from Jamie Foxx, it's the perfect time to look back at some of her high-profile relationships, starting from her first love at 19, and ending with her secretive romance with the "Ray" actor.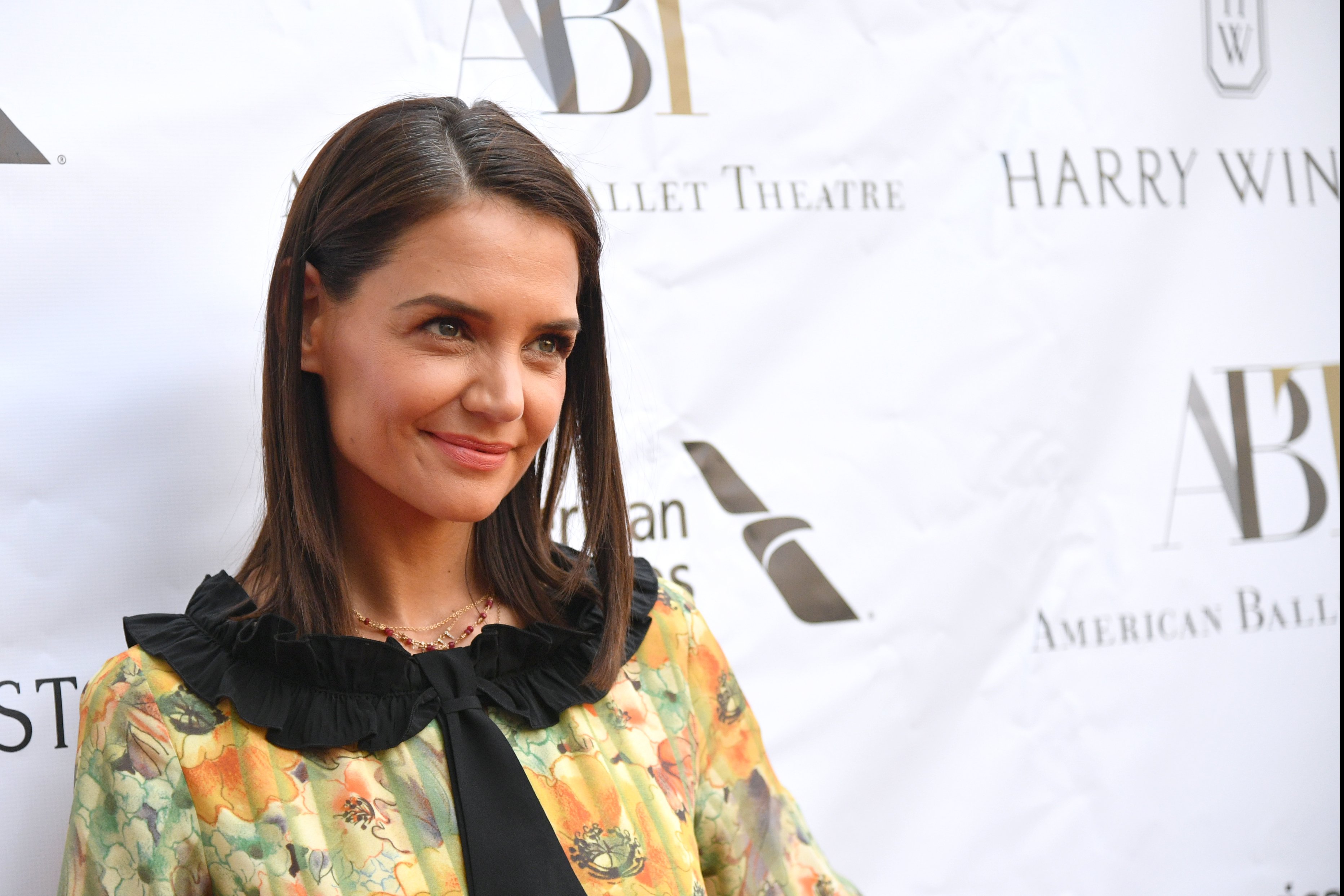 HER FIRST LOVE
Holmes first earned fame and relevance in the entertainment industry with her role in the 90s series "Dawson's Creek," but that's not the only thing she got out of her run as Joey Potter.
Still a teenager at the time, Holmes met actor Joshua Jackson on set. He gave life to Pacey Witter, Joey's on-and-off boyfriend, and the chemistry between them eventually made the jump from fiction to reality.
Holmes and Jackson dated for about a year in between 1997 and 1998, and Holmes once described Jackson as her real first love.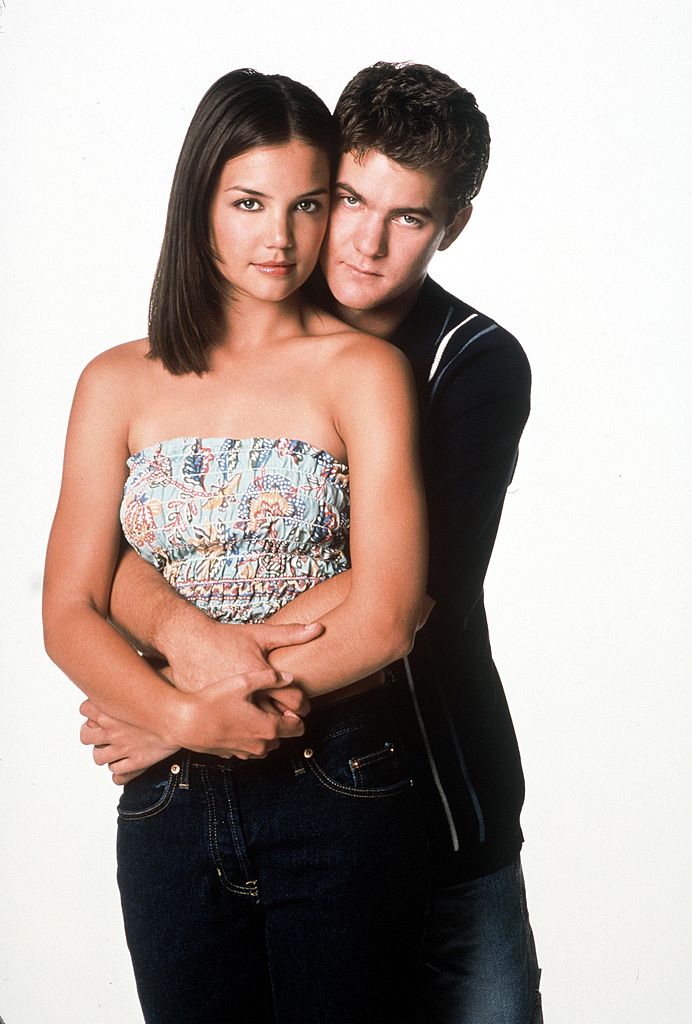 Talking about boys in the entertainment industry and how they all wanted to be edgy for attention, Holmes told Rolling Stone magazine in 1998 that the last year she had a "really wonderful, amazing experience."
When asked if that experience was with co-star Jackson, then 19-year-old Holmes buried her face in her hands before stating:
"I'm just going to say that I met somebody last year. I fell in love, I had my first love, and it was something so incredible and indescribable that I will treasure it always."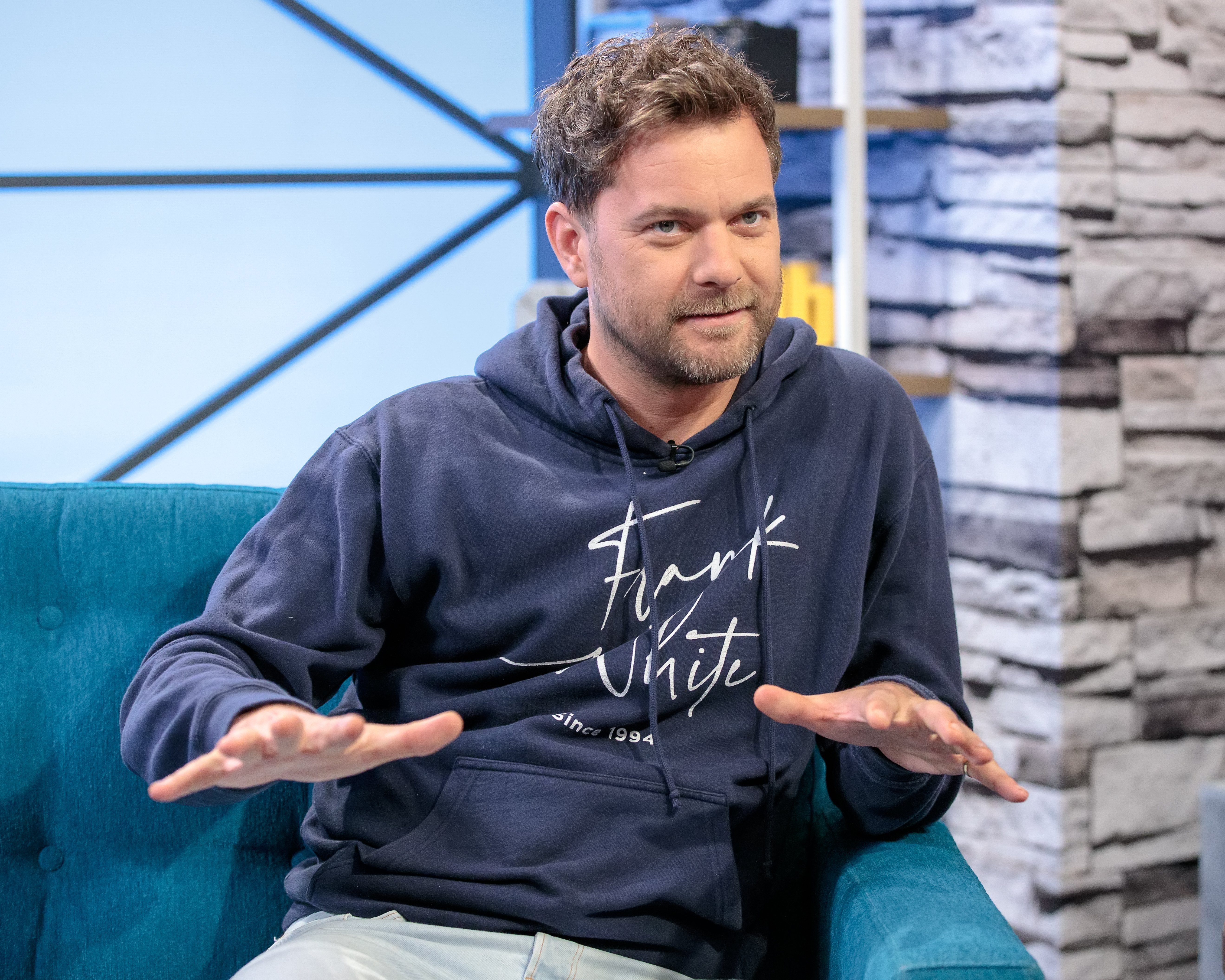 And continued:
"And that I feel so fortunate because he's now one of my best friends. It's weird. It's almost like a Dawson-and-Joey type thing now. He's been in the business so long, and he's really helped me. I respect him as a friend and as a professional."
HER FIRST ENGAGEMENT
Two years after her split from Jackson, Holmes started dating "American Pie" star Chris Klein.
At the time, both stars were at the top of the rollercoaster that came with being teenage heartthrobs, and as Klein would reveal years later, they found solace in each other.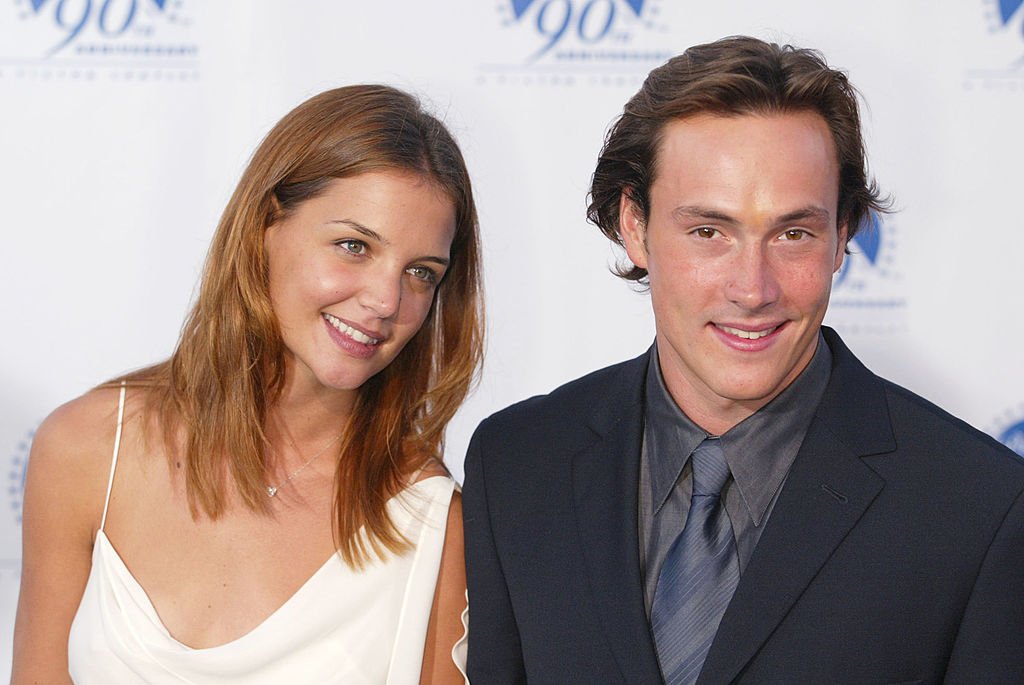 "We found comfort in one another," he told People in 2012 per the Daily Dish. "We had a similar upbringing, and we were going through the same experience (in Hollywood). As the teenage craze came to an end, we found that our relationship was changing as well."
Klein proposed in 2003, but their busy schedules kept the couple apart for most of their two-year engagement before Holmes called it off in 2005.
"From my side, there was a lot of denial and fear about the future," Klein admitted. "It ended as amicably as these things can end."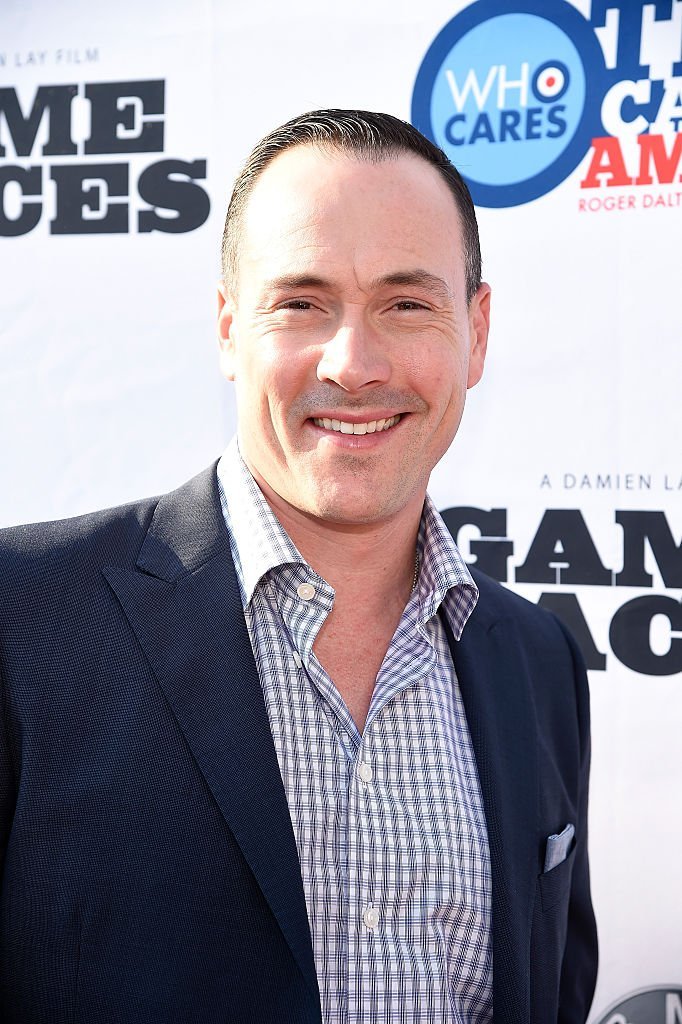 HER CHILDHOOD CRUSH BECOMES HER LOVER
Less than a month after her split from Klein, Holmes was making headlines once again, but this time her name was next to that of her childhood crush: Tom Cruise.
Katie was 26 at the time, while Cruise was 42.
The "Mission Impossible" star announced their relationship to the world in a famous interview with Oprah Winfrey, where he jumped on her couch, fist-bumped, and whooped incessantly while claiming how in love he was.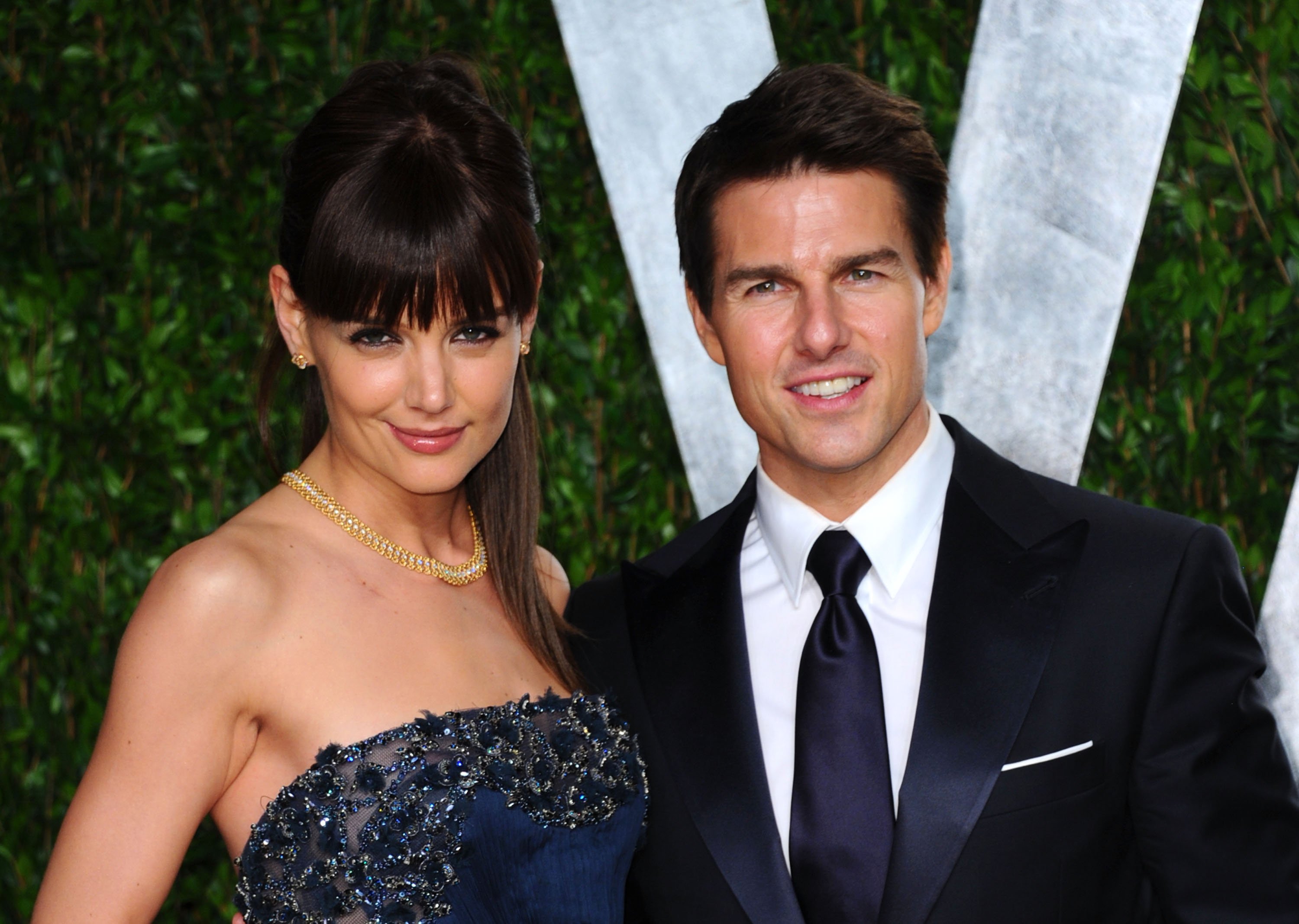 Two months later, Cruise proposed at the Eiffel Tower in Paris. "Today is a magnificent day for me, I'm engaged to a magnificent woman," he said at the time.
Then, in October of the same year, the couple announced they were expecting their first child, daughter Suri, who was born in May 2006.
HER FIRST MARRIAGE AND DIVORCE
Katie and Tom tied the knot in a lavish, star-studded ceremony at the Odescalchi Castle in Italy in November 2006.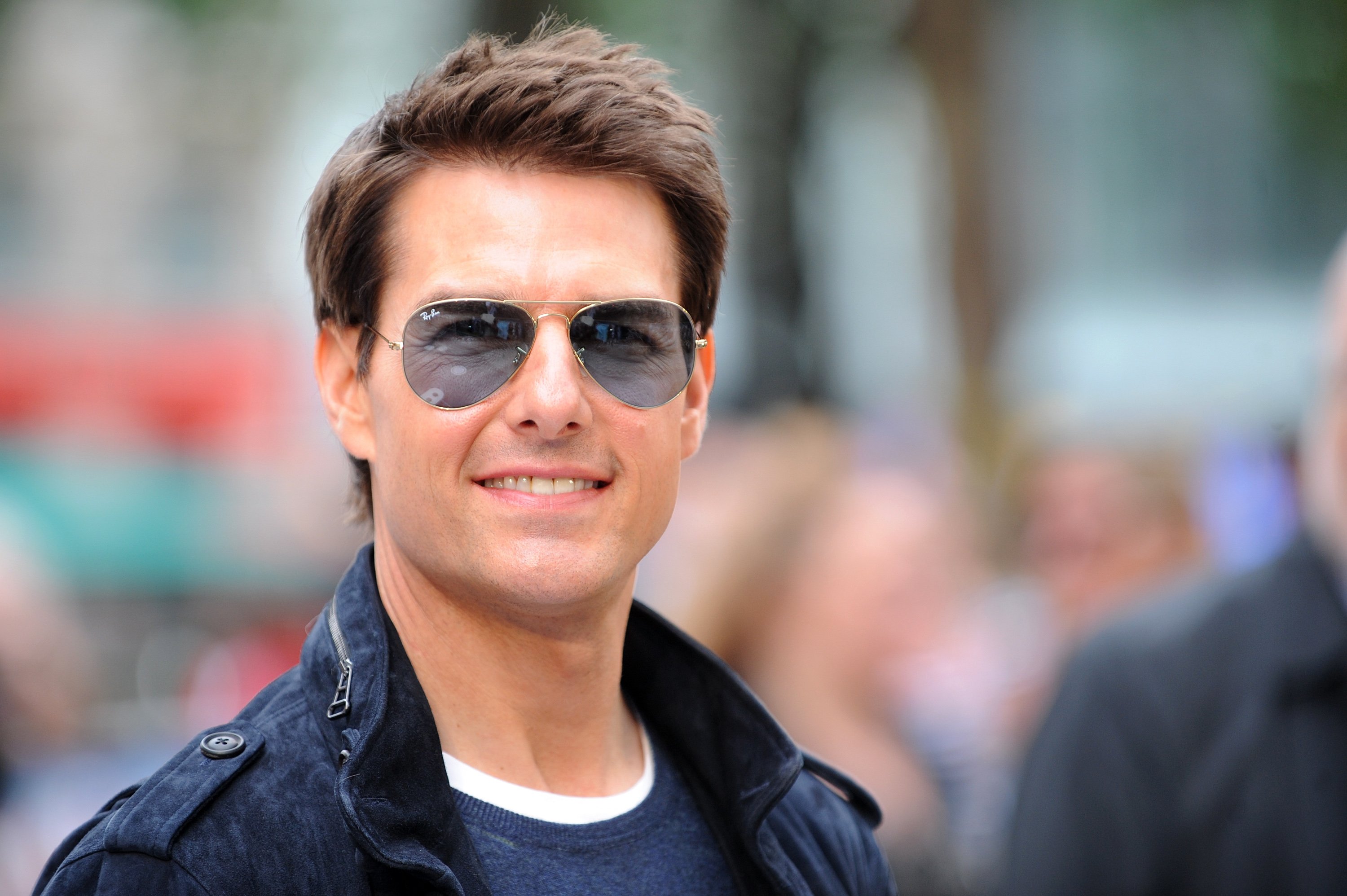 Holmes faced many controversies during her marriage with Cruise, most of them tainted by the Scientologist church — of which he's a part — and its alleged restrictions.
She filed for divorce in 2012 after six years of marriage. The divorce settlement was signed in eleven days, and Holmes was awarded Suri's custody while Cruise got generous visitation rights and agreed to pay for child support until Suri turns 18.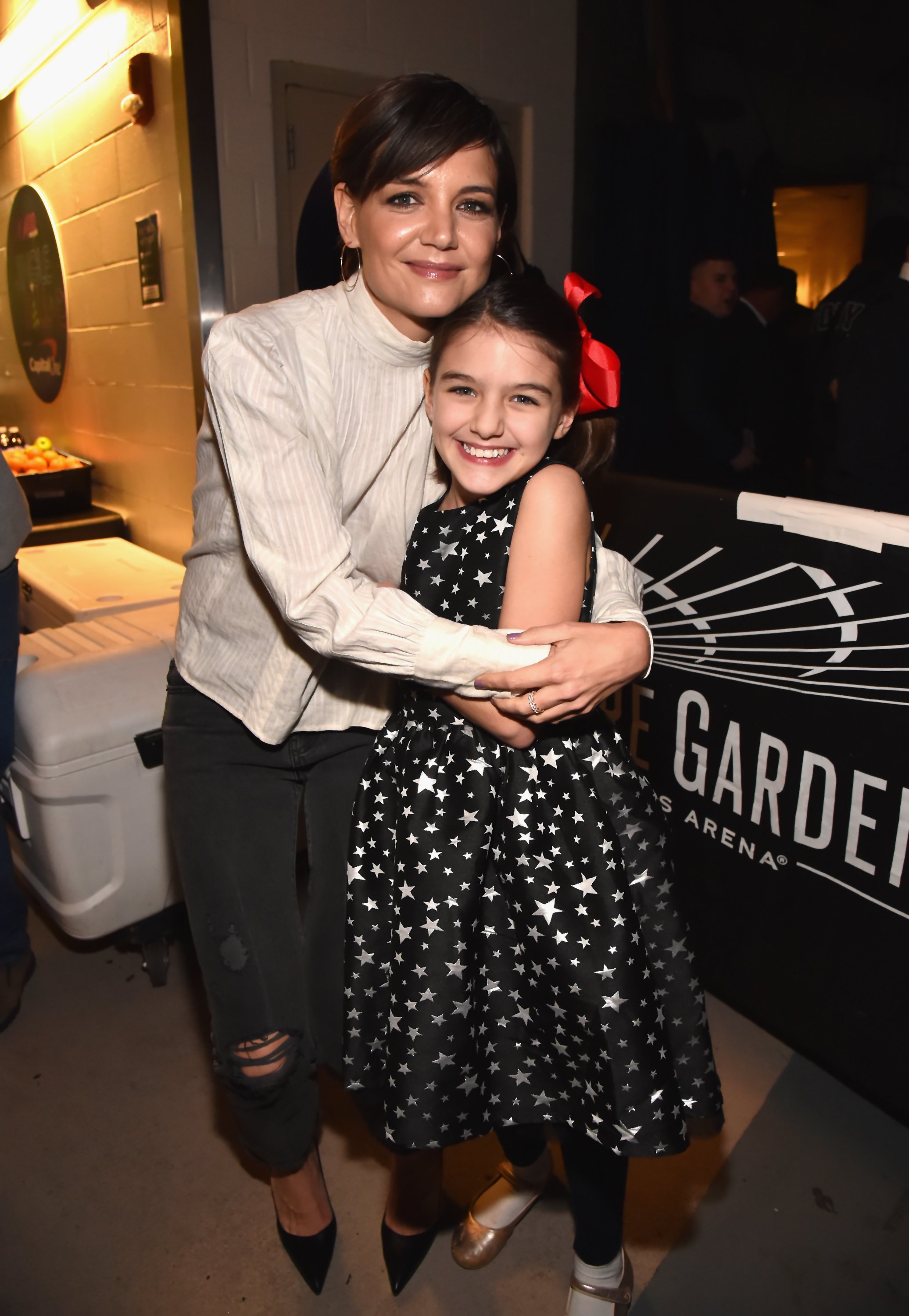 HER SECRET RELATIONSHIP
A year after her split from Cruise, Holmes starting dating Jamie Foxx, although they kept the relationship away from the media and curious fans.
For most of their romance, Holmes and Foxx managed to be sneaky, and although they were photographed together on several occasions, sources close to the couple always jumped out to claim they were just friends that enjoyed each other's company.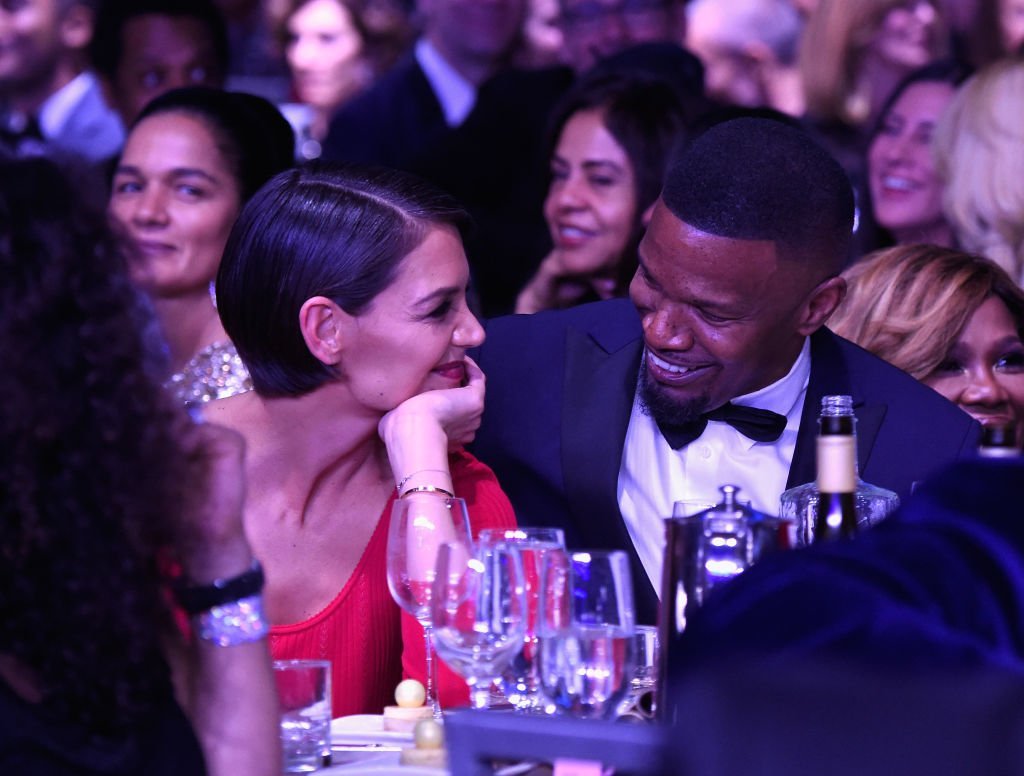 Then, in May 2017, the pair was caught spending time together in Paris, and four months later photos of them walking hand in hand along the beach in Malibu hit the Internet, reigniting the romance rumors.
On January 2018, Holmes and Foxx were spotted together for the first time at an official event, when they attended Clive Davis' annual Pre-Grammy Awards Gala. Although they arrived separately, the two sat together all night and were caught looking smitten with the other.
In May 2019, Katie and Jamie posed together at the MET Gala, and they were also seen holding hands and joking in videos posted by designer Zac Posen on Instagram Stories.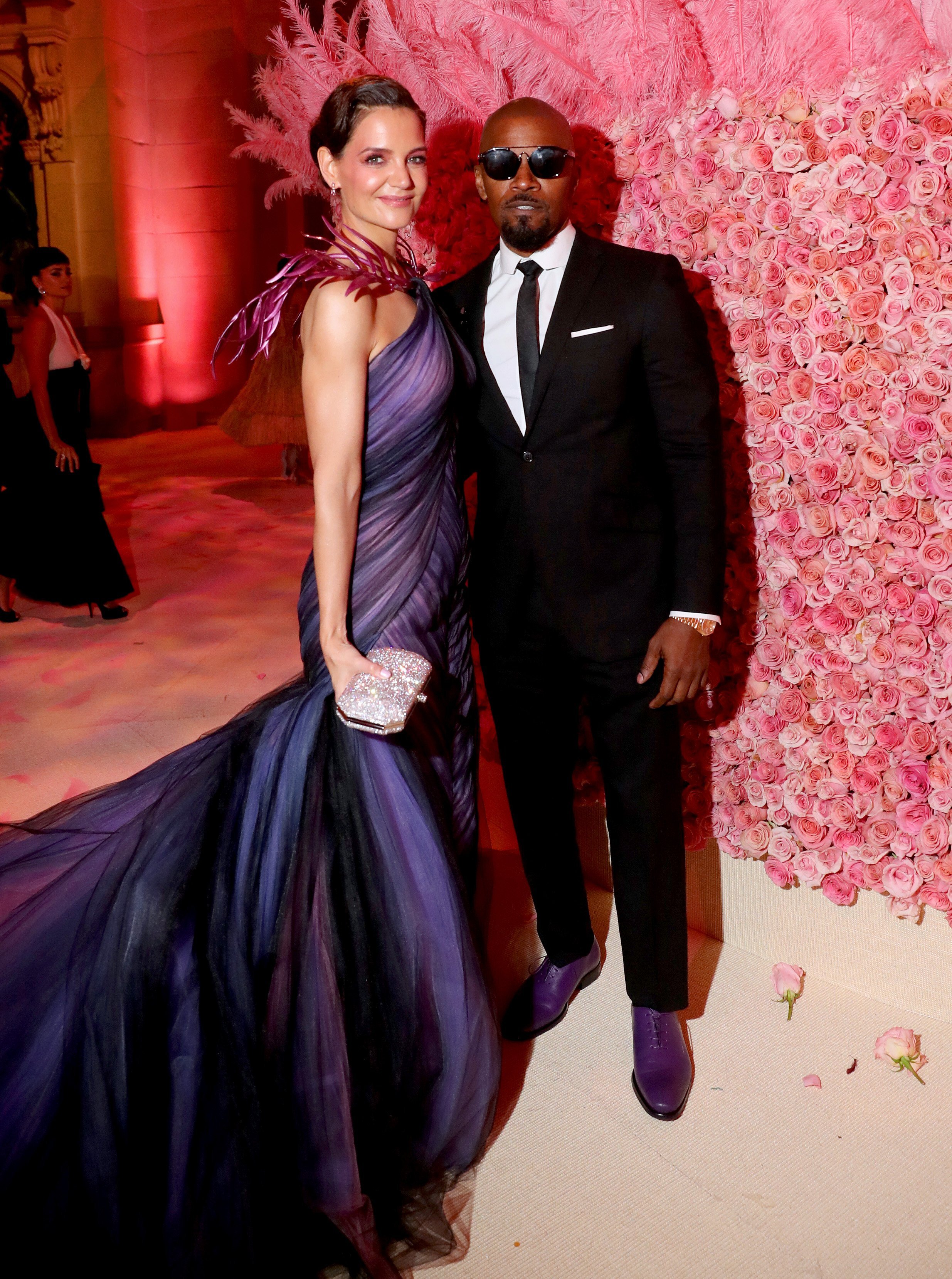 Sadly, Holmes and Foxx allegedly split that same month after six years of dating.
Holmes is now back on the market once again; it's only a matter of time to see if she will jump into a new relationship, or will take some alone time for the first time in years.