Tom Hanks Is a Proud Father-Of-Four — Take a Glimpse into the Actor's Blended Family
The "Forrest Gump" star has married twice, which has resulted in four grown children that all take along as a beautiful blended family, with all of them being related in some way to the entertainment business.
63-year-old actor Tom Hanks and 63-year-old actress Rita Wilson are part of the exclusive group of celebrity couples that have remained together for so long, proving that being a star and having a healthy romantic life is possible.
Years before the two were face to face with each other for the first time, Rita had caught the attention of a young Tom, who admits to having been lucky to eventually win her heart, suggesting that "she could've done better."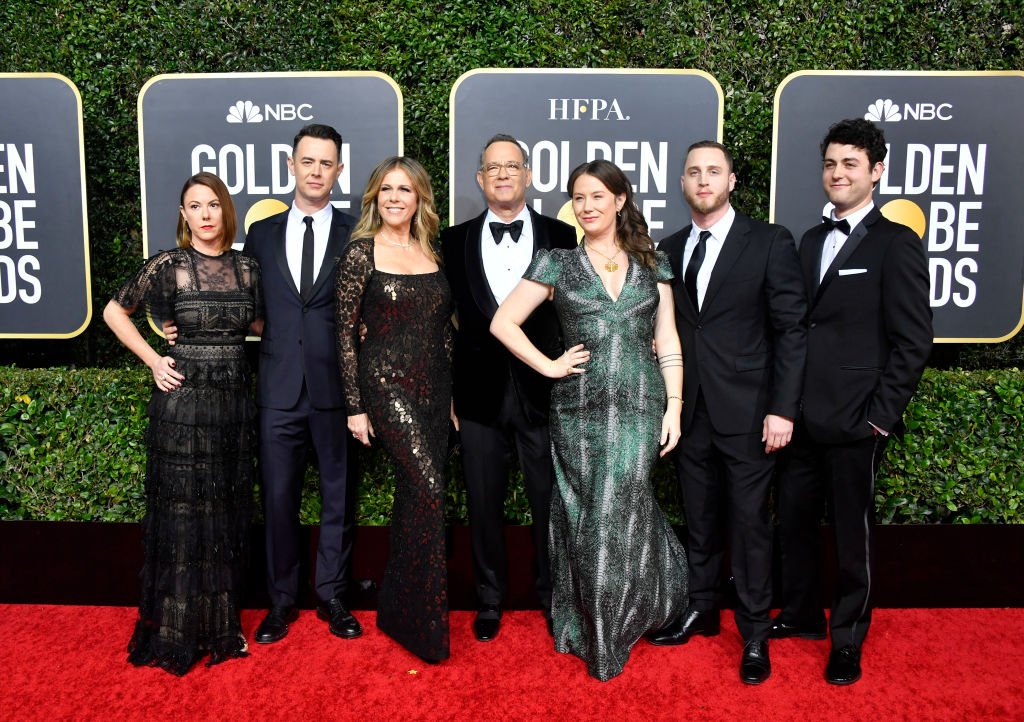 But even if Tom was destined to grow old with Rita to his side, he had first to experience a young marriage to get to understand his true feelings about having a relationship and starting a family, and it took him another decade to get to her.
A TV CRUSH
When Tom first set eyes on Rita, the last thing he imagined was that he was going to get to know her very well, but she certainly made a lasting impression on the future star, as the actor shared with People in 2012.
Tom recalls having watched Rita on her debut TV role as cheerleader Pat Conway in "The Brady Bunch" in 1972 at a friend's house and think, "that girl's cute."
TOM'S FIRST MARRIAGE
In 1978, when Tom was only 21 years old, and before he debuted as a film actor in "He Knows You're Alone" (1980), he tied the knot for the first time, with his high school sweetheart Samantha Lewes, who also pursued an acting career.
Despite spending nine years as a husband and wife and producing two children together, Tom admitted many years later that as much as he cared for Lewes, he mainly married her to "quell the loneliness."
But when he met Rita in 1981, while still married to Lewes, Tom felt something different, and he knew he had to follow his heart in that path.
TOM AND RITA FIRST MEETING
Nine years later, Tom had the chance to meet his TV crush in person when Rita guest-starred in the series "Bosom Buddies," on which the actor played the leading role.
While Tom clearly remembered the girl from "The Brady Bunch" when he met her in 1981, he was still married to his first wife, actress, and producer Samantha Lewes, so their romance had to wait another few years to develop. 
CO-STARRING ON THE BIG SCREEN
In 1985, Tom and Rita were paired by director Nicholas Meyer to play the main couple in the comedy "Volunteers," and this time, the feelings between each other started to evolve from mere sympathy to actual attraction.
But the time wasn't right yet for the two to become involved and they walked out of their first film together as friends.
GOING PUBLIC
By 1986, there was no denying that Tom and Rita had become an item, and while Tom was yet to legally divorce Lewes, they had already separated, and the new couple decided to make their public debut.
Tom and Rita used the "Nothing in Common" premiere's red carpet as a setting to let everyone know that they had fallen in love with each other and were embarking in a serious relationship.
Best #tbt wedding photo ever? Happy 27th #anniversary to Tom Hanks and Rita Wilson! http://t.co/jmGaij7f0J #OTD pic.twitter.com/JGpMDbDYan

— BRIDES (@brides) April 30, 2015
TOM AND RITA'S WEDDING
In 1988, a year after Tom's divorce from Lewes was finalized, Tom and Rita exchanged vows on April 30, starting a beautiful and committed marriage that only gets stronger with the years and the challenges the two overcome together.
"When we first looked at each other there was definitely a kind of 'Hey, this is the place!' I felt that anyway... I think the end result is that we got married for all the right reasons," Tom told ET in 2015.
BATTLING CANCER TOGETHER
In 2015, Rita received a breast cancer diagnosis, and fortunately, she was able to overcome it and is now healthy, but the difficult experience only made her realize once again the kind of husband she had.
"You never know how your spouse is going to react in a situation like this. I was so amazed, so blown away by the care my husband gave me...who knew it would make you even closer?" Rita told The New York Times back then.
A BIG, BLENDED FAMILY
Tom has two older children from his first marriage, namely son Colin, also an actor, and daughter Elizabeth Ann, who also tried acting and more recently have been publishing written works in some important outlets.
Starting 2020, Tom was granted the Cecil B. DeMille Award for Lifetime Achievement at the Golden Globes, and his four children and his wife of 31 years were right next to him to proudly accompany him as "Team Hanks."
"A man is blessed with a family sitting down the front like that - a wife who is fantastic in every way, who has taught me what love is. Five kids who are braver and stronger and wiser than their old man is," a visibly emotional Tom said during his acceptance speech, counting his daughter-in-law Samantha Bryant as one of his children.
COLIN HANKS
42-year-old actor Colin Hanks is Tom's oldest son, the first of two children he had with his late ex-wife Lewes, who sadly passed away from cancer in 2002. Colin followed both his parent's vocation and pursued a career in Hollywood.
Colin made his big-screen debut in 1996's "The Wonders," and he has kept landing roles regularly ever since, and had a big breakthrough in the Netflix series "Fargo" (2014-2015). He recently appeared in the film "Jumanji: The Next Level" (2019). 
Married to publicist Samantha Bryant since 2010, Colin is the father of daughters Olivia, 9, and Charlotte, 6.
ELIZABETH ANN HANKS
37-year-old Elizabeth Ann Hanks is Tom's only daughter, also shared with late Lewes. Elizabeth made a minor appearance in her father's 1994 film "Forrest Gump," and she has a few other acting credits, but she has found another call.
Elizabeth writes for several well-known publications on both sides of the Atlantic. She pursued higher education, graduating as a Bachelor in Arts in Vassar College. She works under the pen name EA Hanks.
Currently, without children of her own, Elizabeth takes pride in being the loving aunt of Charlotte, Olivia, and Michaiah, and just like grandparents Tom and Rita, she is very active in the lives of the mixed family's youngest generation. 
CHET HANKS
29-year-old is the first child to be born from Tom and Rita's marriage, and he was the one that was affected the most by growing up as the child of two famous Hollywood stars, which made him struggle for some time.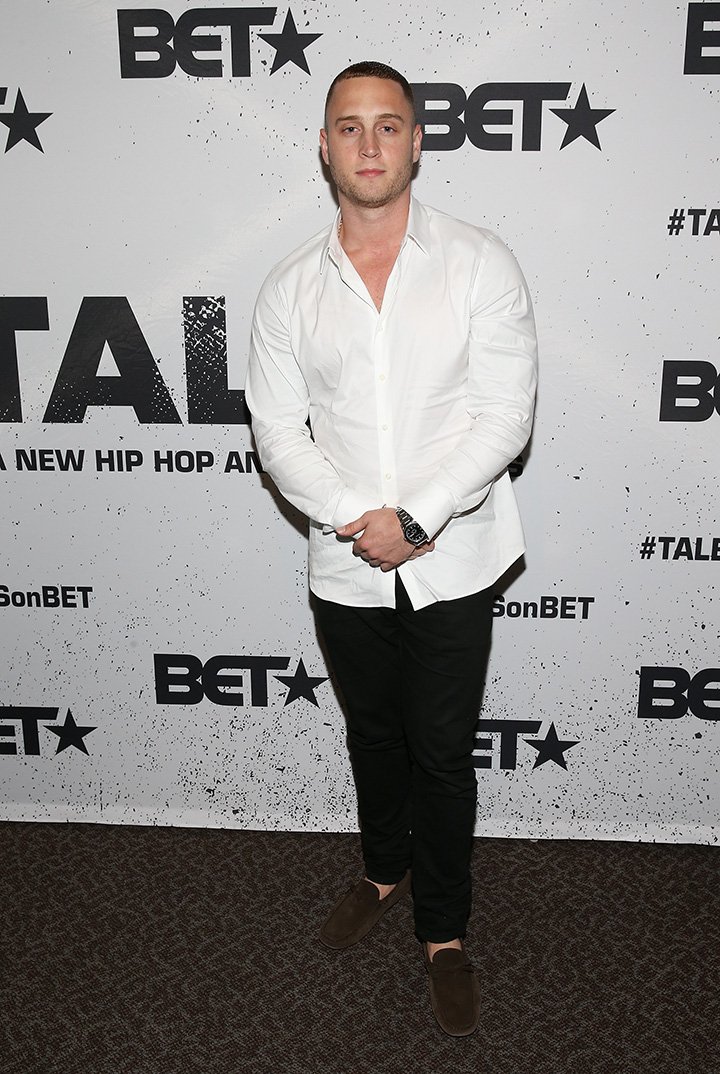 Chet became addicted to illegal substances earlier in his life, but he made a complete turn in 2016 when he welcomed daughter Michaiah and he submitted to rehab with the support of his parents.
Since taking control of his life again, Chet has pursued a career as a rapper, known as Chet Haze, and has followed his parents' path by becoming an actor, with credits in series like "Shameless" (2016-2018), and "Empire" (2018-2019).
TRUMAN HANKS
24-year-old is Tom's youngest child, the second son he shares with his current wife Rita, and he remains the most private member of the Hanks clan.
Like his half-sister Elizabeth, Truman opted to pursue higher education and went to Stanford University, but he seems to have his eye on a Hollywood career, although not as an actor. 
Truman has credits as a production assistant in "The Cloverfield Paradox" (2018), and "Charlie's Angels" (2019), and 2019 he debuted as a cinematographer in the short comedy film "The Ice Queen Society."