Kid Rock Thought His 4-Month Marriage to Pamela Anderson Could Last Forever
"Baywatch" alum Pamela Anderson has taken many a trip down the aisle, but her ex-husband Kid Rock never married again.
The marriage between "Baywatch" alum Pamela Anderson and Kid Rock was short and far from sweet, which shocked the singer who thought it was to be a love for life.
Kid Rock and Pamela met in 2001, and after an on-again/ off-again relationship, they tied the knot in 2006 - after only 4 months the singer filed for a divorce.
The couple surprised fans and friends by tying the knot in a romantic cerimony on a yacht in Saint-Tropez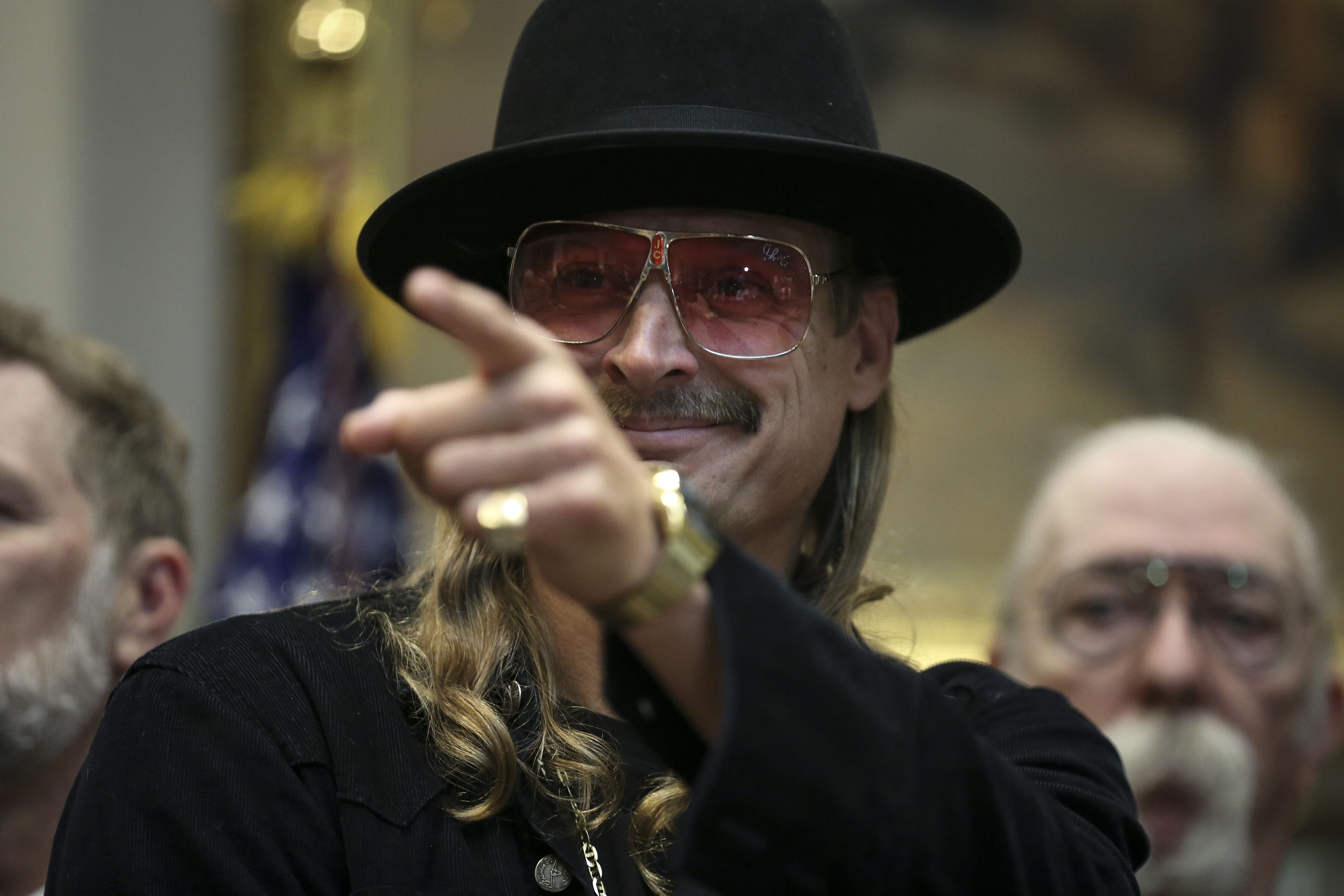 THE ROCKER AND THE BLOND BOMBSHELL
Kid Rock was known far and wide as the naughty boy of rock, but Pamela, who had been previously married to Motley Crew's Tommy Lee seems to have a penchant for bad boys - and short marriages.
Rock and Pamela met backstage at the "VH1 Divas" concert, where he performed with Aretha Franklin. According to e Rock, they bonded talking about their children.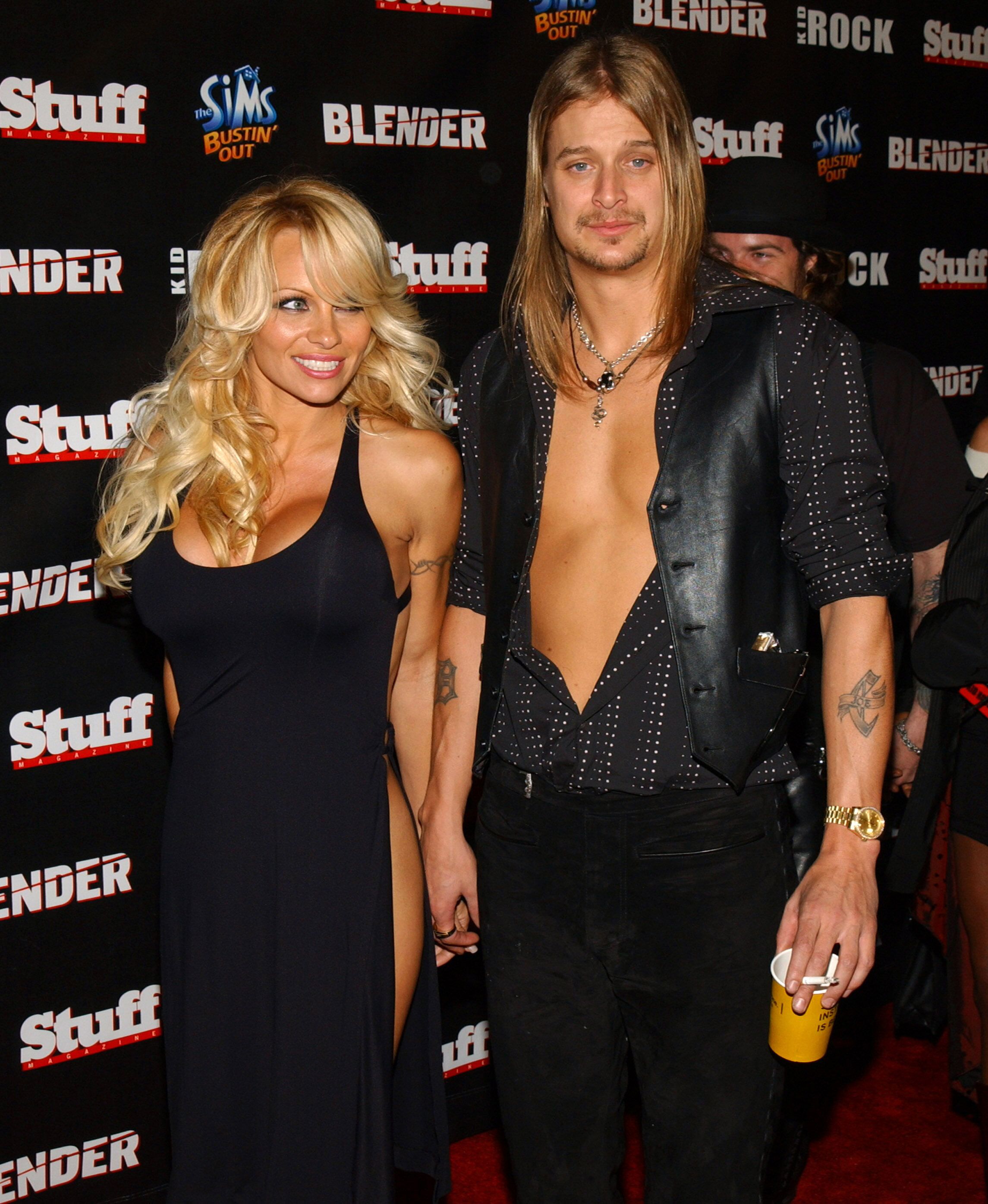 FIRST ENGAGEMENT
Rock popped the question a year later -- a slow mover by Pamela's standards who married her first husband Tommy Lee 4 days after they met. But the engagement was called off in 2003, and it seemed as if the romance was over for good.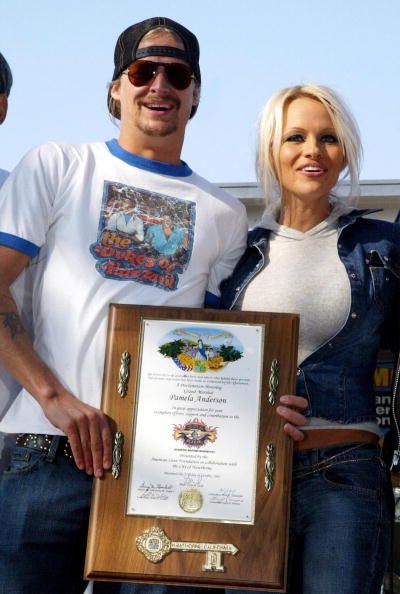 THE GREAT COMEBACK
In July 2006, the couple surprised fans and friends by tying the knot in a romantic ceremony on a yacht in Saint-Tropez. Pamela was pregnant with Rock's child, and the singer believed they'd be together forever.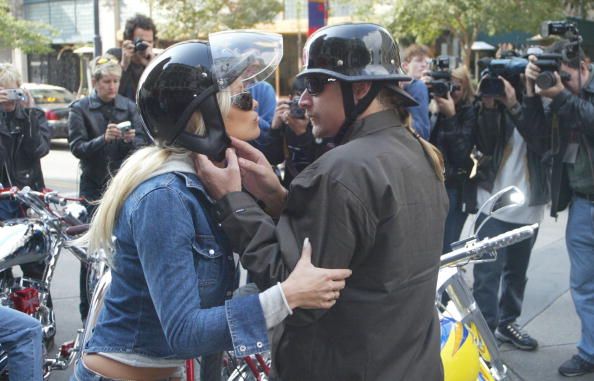 QUICKY DIVORCE
Unfortunately, forever lasted a scant 4 months. The disillusioned Rock filed for a divorce after he found Pamela partying just hours after she had supposedly miscarried what would have been their first child together.
KID ROCK SWEARS OFF HOLLYWOOD ROMANCE
Likening marriage to Pamela to placing his hands on a red-hot stovetop for an hour, Rock vowed off marriage for life and revealed that he would never again become romanticly entangled with a Hollywood star.
Kid Rock gets engaged to longtime girlfriend Audrey Berry https://t.co/wtdNA6Au2M

— billboard (@billboard) April 19, 2017
He now spends as much time as he can with his son Robert and his 7-year-old granddaughter Skye. In 2017 Rock got engaged to Audrey Berry. Rock began dating Audrey a few years after his divorce from Pamela and is now finally ready for the next step.
PAMELA ANDERSON MARRIED AGAIN
Pamela, however, has no such qualms. The actress who shares sons Brandon Thomas, 24, and Dylan Jagger, 23, with Tommy Lee, quickly mended her broken heart. In October 2007 Pamela married film producer and professional poker player Rick Salomon.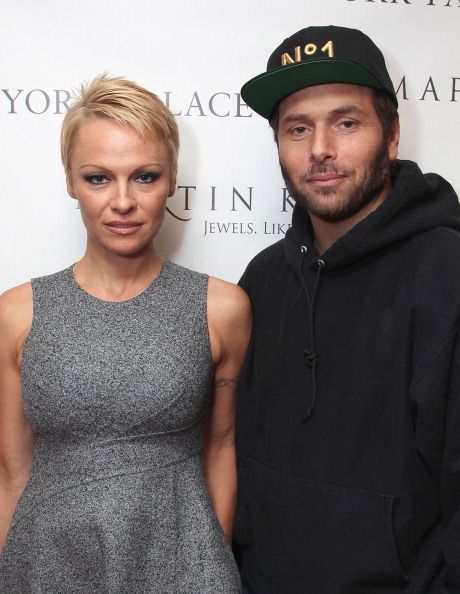 Shortly after, Pamela had the marriage annulled, citing fraud as a reason -- but in 2014, the actress announced her remarriage to Solomon. Perhaps predictably, in 2015 Pamela filed for a divorce from the man she had married twice.
 ...AND AGAIN
After a plethora of failed romances, the 52-year-old star remarried -- yet again -- this time to 74-year-old Hollywood producer Jon Peters. The January 20, 2020 Malibu wedding was even attended by her sons, and fans thought Peters would be the One.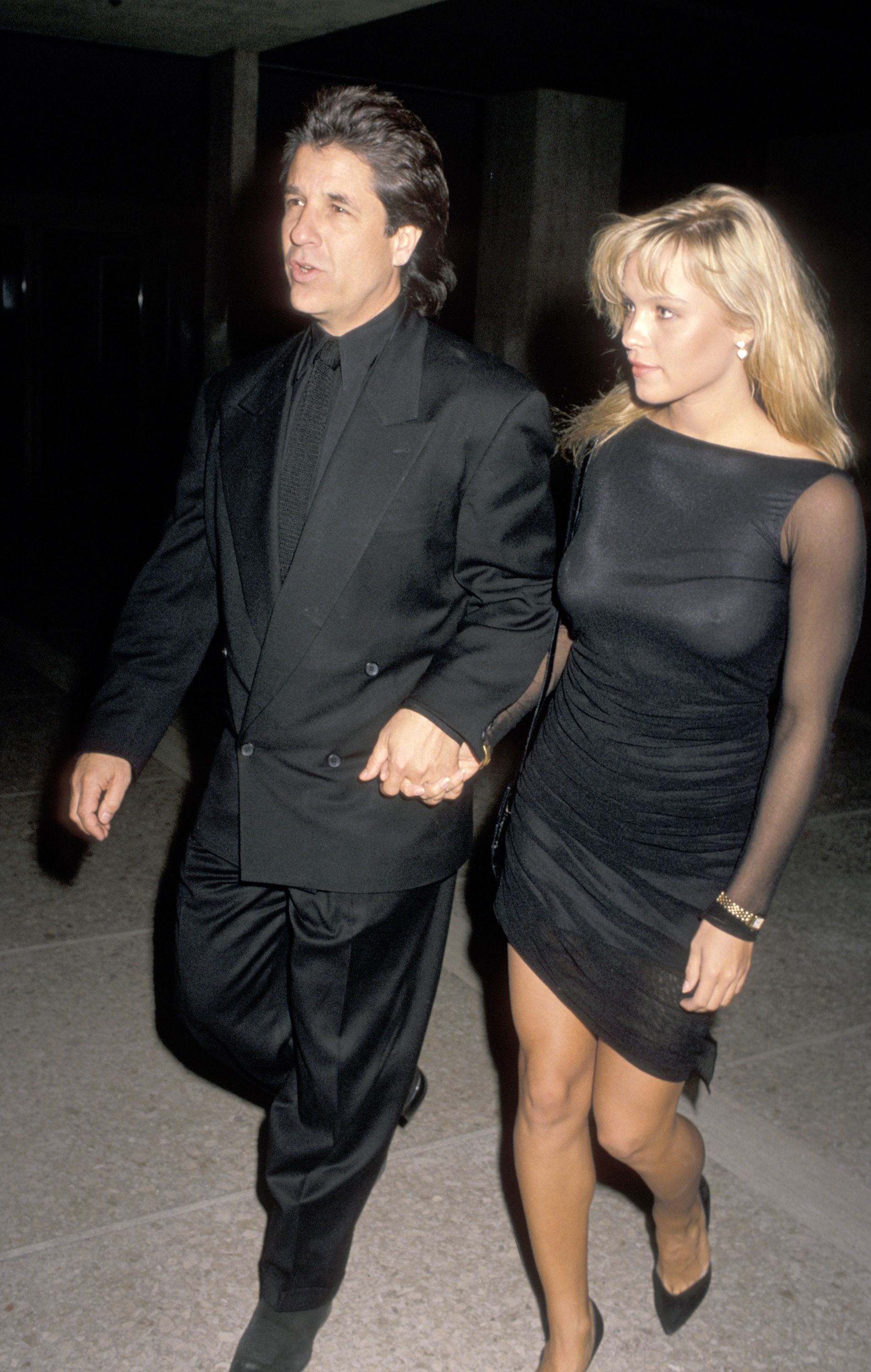 But Pamela announced just 12 days later that the marriage was over. Peters, who produced the hit movie "A Star is Born" with Bradley Cooper and Lady Gaga, later revealed:
"I dropped everything for Pam. She had almost $200,000 in bills and no way to pay it so I paid it and this is the thanks I get. There's no fool like an old fool.''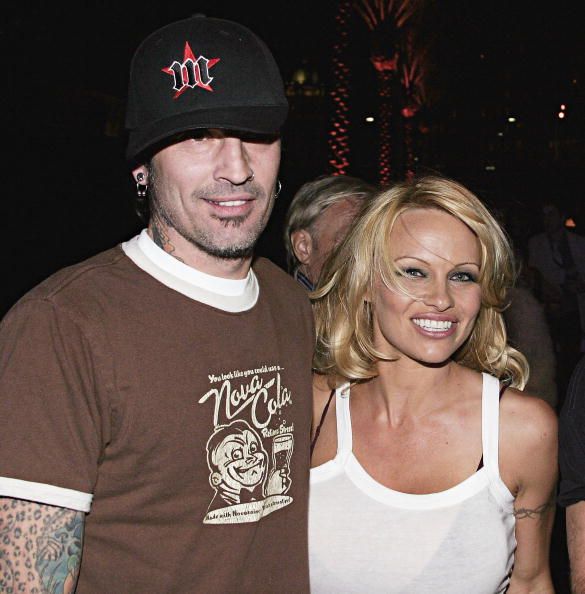 THE FIRST HUSBAND
Pamela's first marriage to Tommy Lee was the longest, lasting a grand total of three years from 1995 to 1998. The singer was arrested for spousal abuse, and Pamela later revealed that she was infected with Hepatitis C after tattoo needles with Lee.
Shortly after the end of her marriage to Kid Rock, Pamela confessed that she and ex-husband Tommy Lee had sex together, and were trying to rebuild their relationship, but to no avail.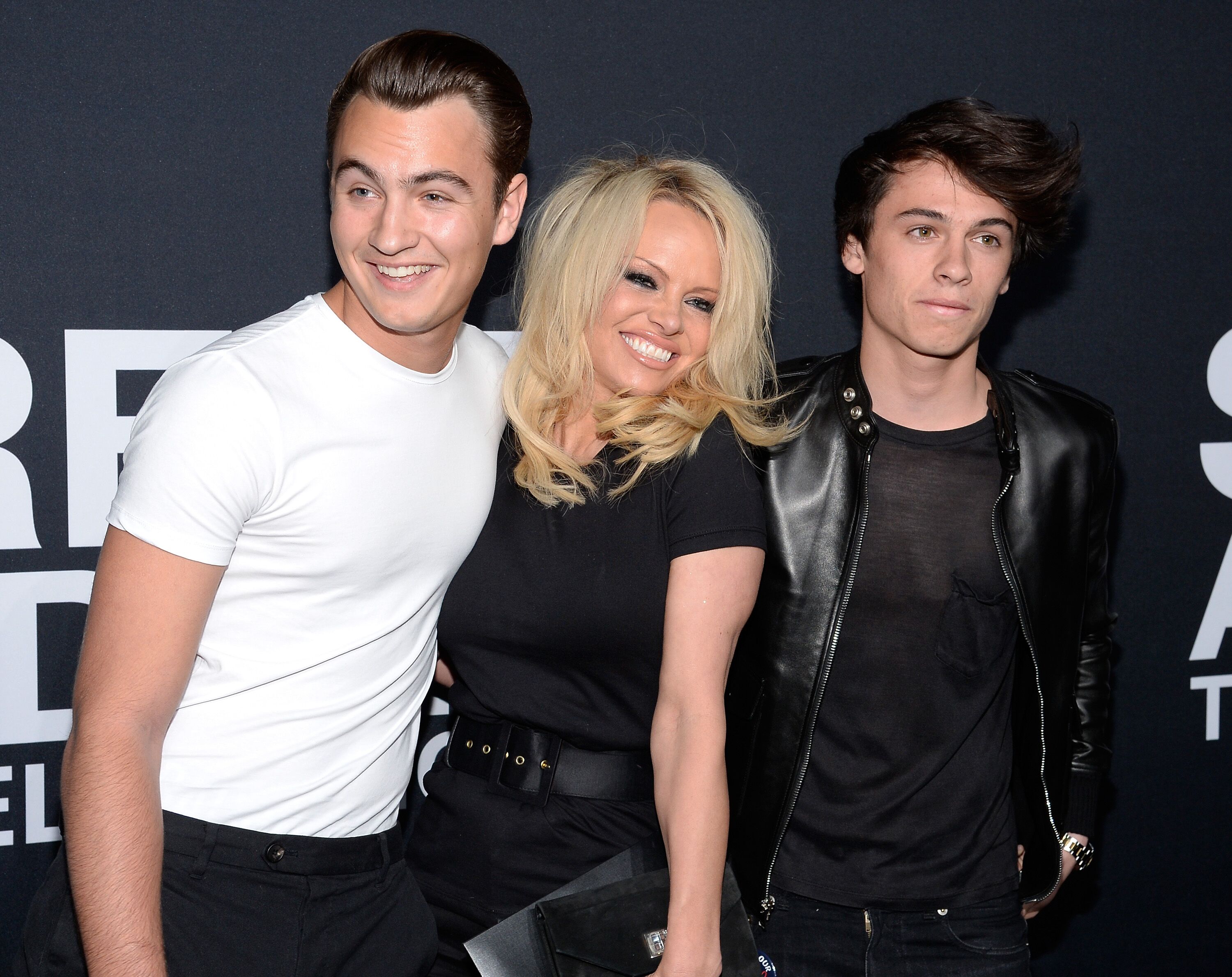 In 2018, Tommy Lee claimed that his oldest son attacked him after the singer's fiancee Brittany Furlan found guns in Brandon's room. But Brandon's side of the story is very different. 
Brandon revealed that he struck his father after Lee attacked Pamela on Twitter for speaking about their relationship. The actress had spoken about Lee's abusive behavior during their marriage in an interview with Piers Morgan.
As for her relationship with Kid Rock, Pamela revealed that it is now non-existent and that she never had contact with her second husband again.