Whoopi Goldberg's Granddaughters Celebrate Her Great-Granddaughter Charli Rose's 6th Birthday with Sweet Posts
'The View' co-host, Whoopi Goldberg's granddaughters, celebrated and shared rare videos of her great-granddaughter, Charli Rose, in honor of her sixth birthday.
Whoopi Goldberg is everything from a talk show host, actress, and comedian. The one thing she is proudest of is her family. In honor of her great-granddaughter Charli Rose's birthday, her granddaughter, Jerzey wrote:
"Happy 6th Birthday to the coolest kid ( the one who taught me what an aunt is ) ?miss you and love you for life Charli Rose."
Whoopi had a small family while raising her daughter Alexandrea "Alex" Martin as a single mother when she divorced Alvin Martin after six-year marriage in 1979.
Alex, who married Bernard Dean, has three children together with him, named Amarah, Mason, and Jerzey. In honor of her daughter's birthday, Amarah also shared a tribute for Charli.
Whoopi first made mention of her great-granddaughter in April 2014, when she showed off a picture of her feeding Charli, who was only days old.
In her caption, she joked in her first picture with her great-granddaughter that she hadn't fed a baby in 40 years. She admitted that the feeding experience was a bit awkward at first.
The awkward phase between Whoopi and Charlie didn't last very long; the two are now very close and spend a lot of time together. She even turned to the six-year-old for fashion advice.
It is reported, on Halloween 2018, Whoopi dressed as Vampirina. She told Michael Strahan on "Good Morning America," that the look was suggested by Charli, who absolutely loved the idea when Whoopi suggested it.
Dressing up as famous characters is just one of the many reasons Whoopi enjoys being a grandmother and great-grandmother. However, cooking isn't her forte, so she sticks the fun stuff, she explained:
"I don't cook, and everyone knows it. I'm just a grandmother. They look to me for adventure."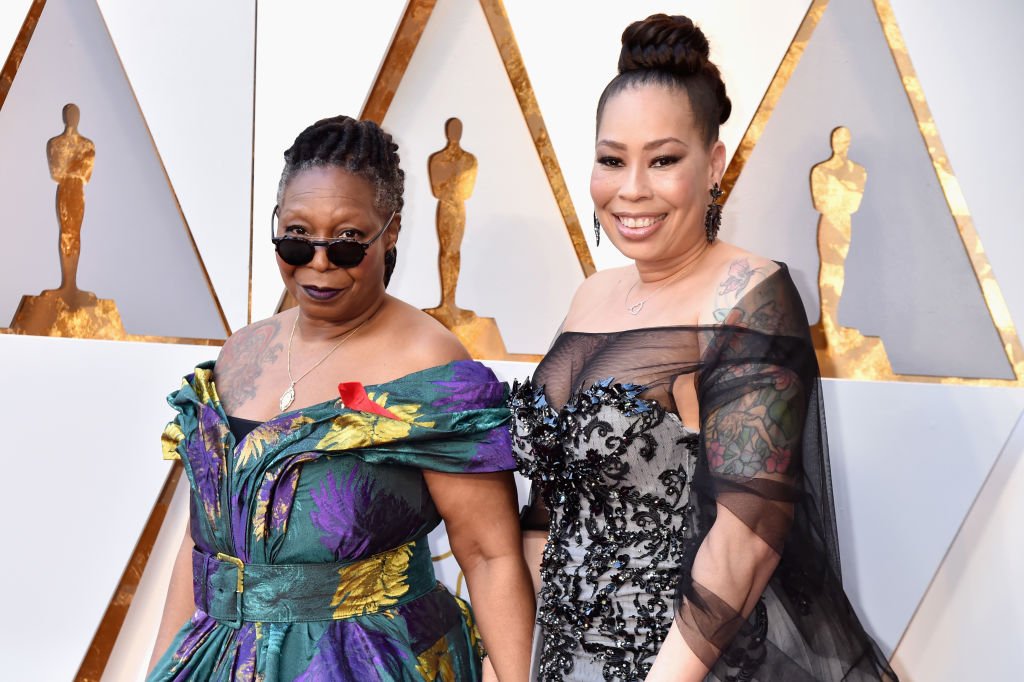 Whoopi
 is notoriously close with Alex. According to 
Closer Weekly
, she even considers her daughter to be her best friend.
It is reported, Whoopi once told Piers Morgan that after realizing that she didn't want to commit to a man anymore, she put all her focus on her immediate family.