Tom Hanks & Rita Wilson Discharged from Hospital 5 Days after Positive Coronavirus Test Results
Chet Hanks, son of celebrity couple Tom Hanks and Rita Wilson, shared a video on Instagram, in which he gave an update on his parents' condition following their positive coronavirus test.
In the video, the 29-year-old Chet revealed that his parents were feeling a lot better, and had been discharged from hospital, and now self-isolating. He said:
"They are out of the hospital...they are feeling a lot better, so that's a relief."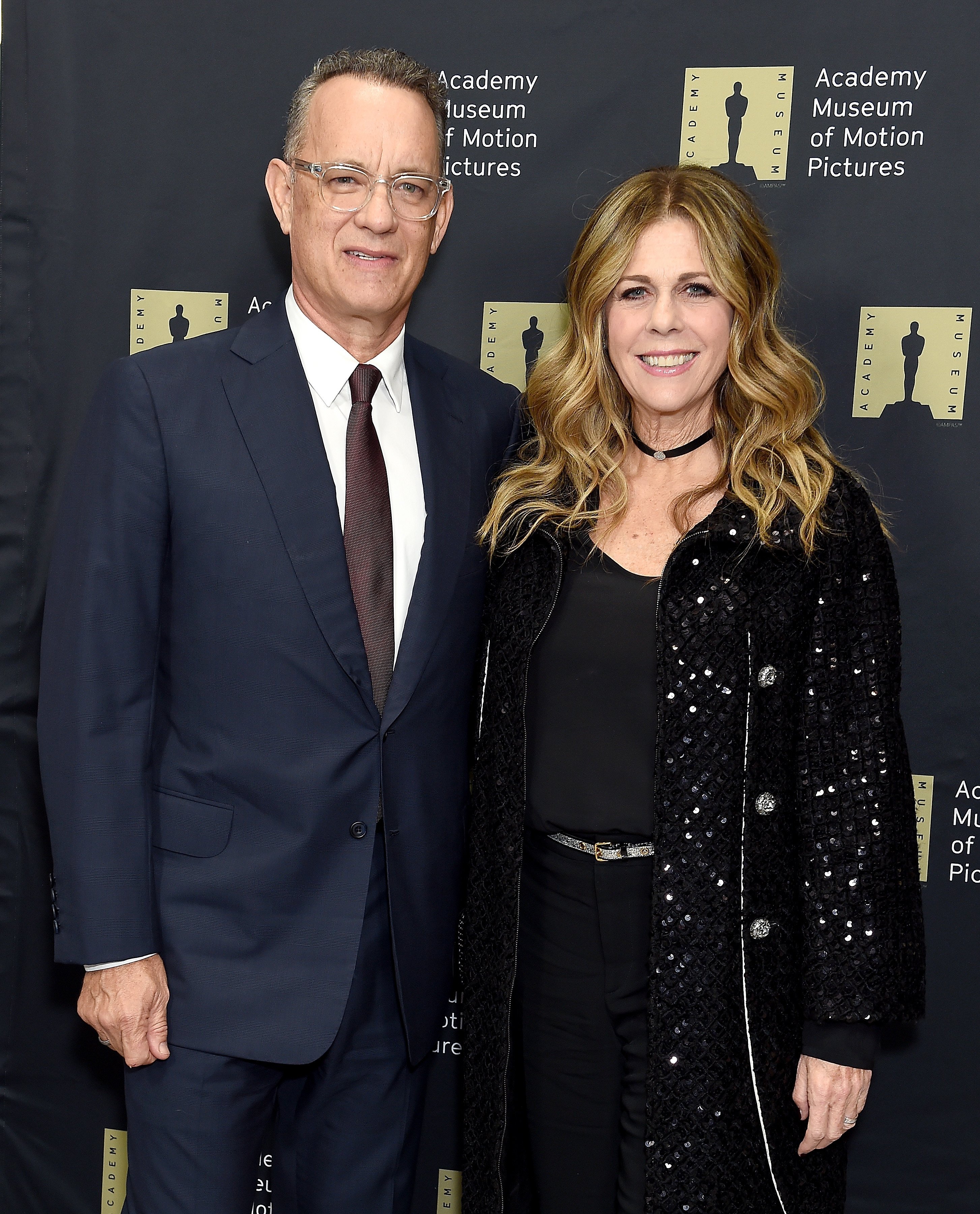 Continuing, Chet said that his prayers were with anyone who was afflicted with the virus or had loved ones who were because a lot of people asides his parents were suffering at the moment. He also said:
"I think the most important thing we do is just stay calm because panicking isn't really necessary…"
Chet advised people not to hoard items at grocery stores because doing such made them the problem. He urged them to think more of others, adding that everyone should be more selfless than selfish in this period. 
In conclusion, the rapper wished everybody the best, adding that they would finally get through the situation, and beckoning on them to stay safe. He captioned his post with "two fingers in the air" and red heart emojis.
Before testing positive to Coronavirus, Hanks was enjoying his time in Gold Coast, Australia.
People Magazine also confirmed that Tom Hanks and his wife had left Queensland hospital where they have been since their positive test for coronavirus. They are now resting at a rented apartment in Australia. 
The couple had announced last week via a post on Hank's Instagram page that they tested positive for the virus, which continues to spread to all parts of the world. 
They were in Australia for the pre-production of the untitled biopic of Elvis Presley by Baz Luhrmann, where Tom Hanks will play the role of Presley's manager, Colonel Tom Parker. 
Before testing positive to Coronavirus, Hanks was enjoying his time in Gold Coast, Australia. The actor and his wife had been in the country a week before they went down with the virus.
Annastacia Palaszczuk, the MP Premier of Queensland and the country's Minister for Trade, said that the actor was having a wonderful time and that they were happy to have him in Queensland. 
Annastacia added that those who had come in close contact with Hanks would self-isolate, while they would work with the "Forrest Grump" actor, the production crew, and Baz. 
Since Hank's positive test, no other member of the pre-production crew has been reported to test positive to the deadly virus.