Miley Cyrus Asks Fans to Be Thoughtful of Each Other Amid Coronavirus Outbreak
Amid the outbreak of the coronavirus pandemic and the declaration of a national emergency by President Donald Trump, Miley Cyrus has urged her fans to be respectful and thoughtful towards each other.
Following the declaration of a national emergency by the United States President, Miley advised people against panic-buying while urging them to be thoughtful and respectful in a series of tweets on Sunday.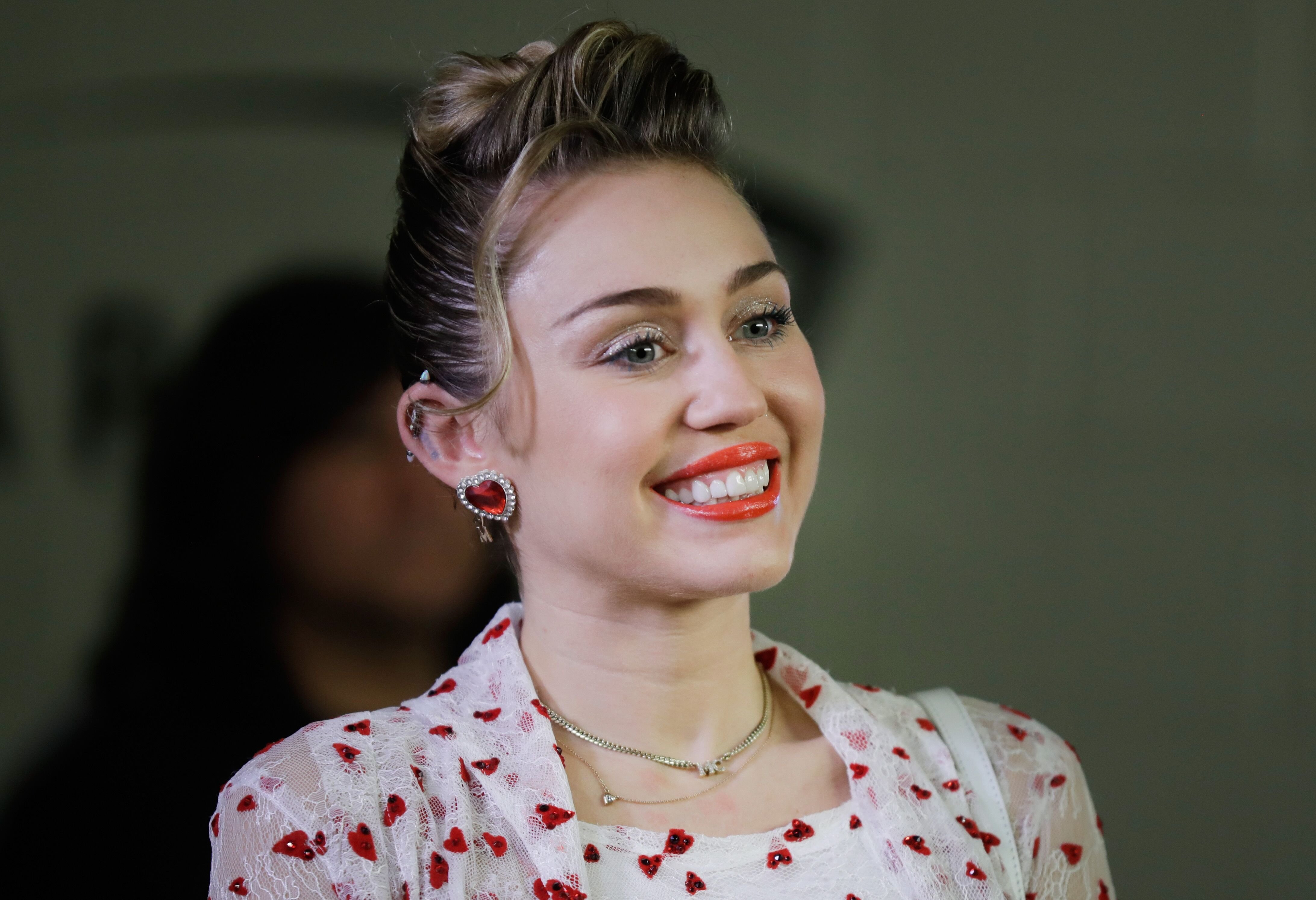 The "Wrecking Ball" star accompanied her tweet with a video from Hannah Montana, where she was seen bringing home excess supplies while adding that she bought all that she did because there was an emergency.
In a subsequent tweet, Miley explained that it was difficult to make smart decisions while panicking but advised people to think twice before following fear and being inconsiderate as a result. She added that there would be enough supplies to go round if people agreed to take care of each other honestly.
Days before the tweets, Cyrus made a few jokes about the coronavirus pandemic with a video from Hannah Montana, which she captioned with "Day 2 Quarantine." She also joked about a custom made "Hannah Montana" hand sanitizer being the only sanitizer to defeat the virus.
Just last week, "The Last Song" star announced the cancelation of her bushfire relief concert in Australia due to the ongoing coronavirus pandemic. She broke the news on social media, where she explained that the show had been canceled in a bid to reduce potential health risks. 
Be thoughtful. Respectful. Compassionate. HUMAN. while preparing for social distancing.... NO ONE needs every soup in the store, The more we hoard the more expensive and sparse necessities will become, leaving many without essentials. This is a great time to practice restraint... pic.twitter.com/LfLflFfG8c

— Miley Ray Cyrus (@MileyCyrus) March 15, 2020
Miley also expressed her sadness over the cancelation, stating that although she was disappointed about the development, she had to do what she could to protect herself and those who work with her.
Cyrus is currently in a relationship with Australian singer, Cody Simpson.
it's incredibly difficult to make smart decisions while panicking , but think twice before following the fear and being inconsiderate. There is enough to go around if we take care of one another. This is a beautiful time to LEAD!

— Miley Ray Cyrus (@MileyCyrus) March 15, 2020
She ended the tweet by confirming that she would still be donating to help those affected by the Australian bushfire, adding that she was sorry she couldn't make it but would be back in Australia soon.
Following the declaration of the coronavirus as a pandemic, several celebrities took to social media to advise their fans to be calm and smart about their self-quarantine process.
March 14, 2020
Austrian born actor, Arnold Schwarzenegger recently shared a video where he was seen in self-isolation with his pet horse, Whiskey and donkey, Lulu. This video came days after Schwarzenegger posted a clip of a handwashing tutorial to reduce the spread of the coronavirus.
Arnold also urged fans to stay at home as much as they could, to listen to experts report, and to ignore whatever false news that might be in circulation. Cyrus is reported to currently be in a relationship with Cody Simpson after splitting from husband, Liam Hemsworth last year.