Steve Harvey Is Stunned by Absurd Answers from 'Family Feud' Contestants in a New Hilarious Video
"Family Feud" put together a complication of the most absurd answers on the show hosted by Steve Harvey, and fans are losing it.
Steve Harvey has been the host of the ABC's show "Family Feud" for about a decade. Throughout that period, contestants have offered hilarious answers.
Lovers of the show now have the opportunity to relive all of the fun moments in a compilation video made by "Family Feud."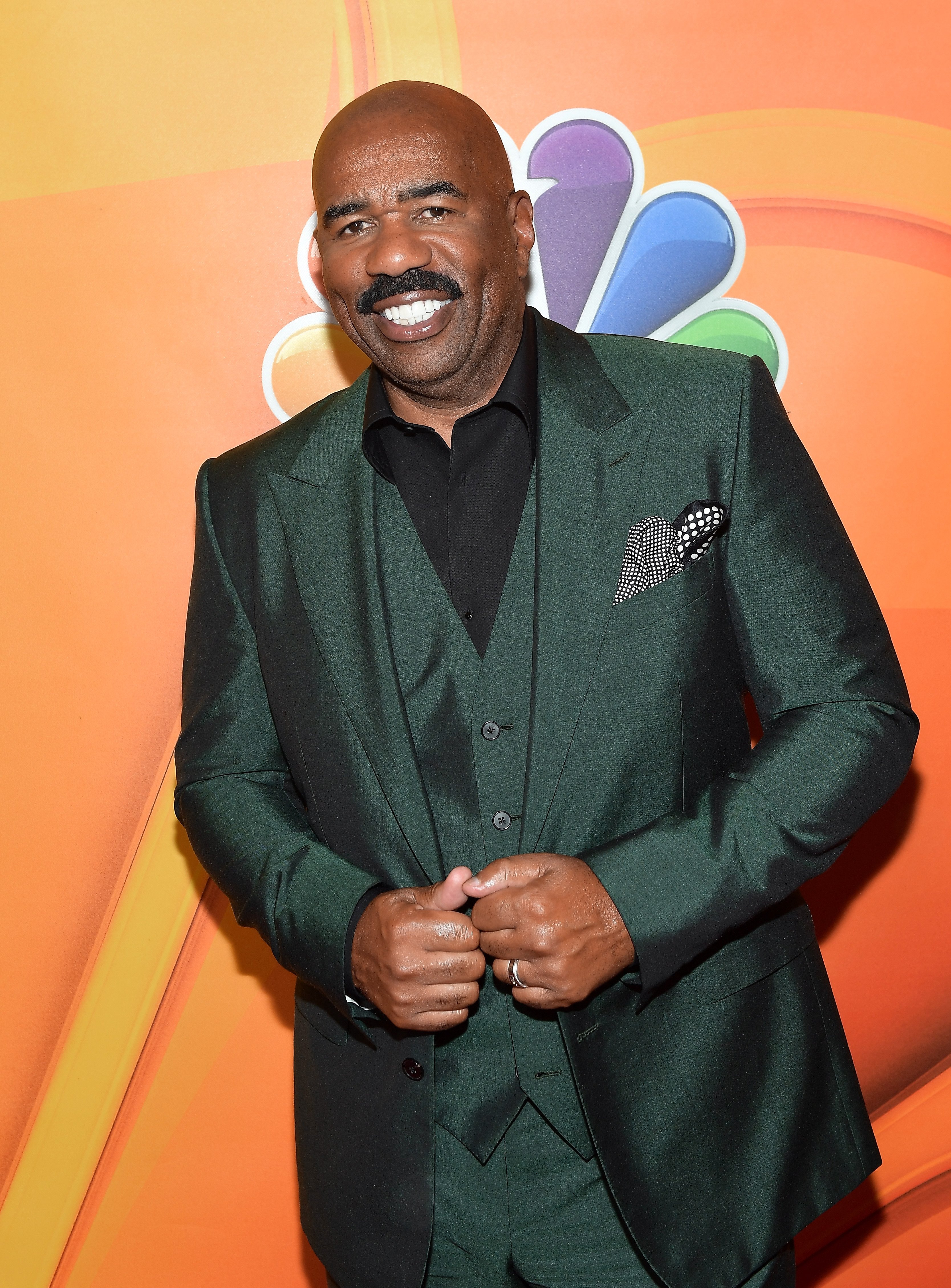 Fans who have gone through the video are struggling not to laugh, and they lose that battle every time. There are two major highlights of the 10-minute video that get viewers every time, regardless of how many times they watch it. The highlights feature Myeshela Smith and Brandon Walker.
Smith's segment starts at the 5:03 mark, where she led her team as the television host asked them to "name a secret about himself a man might only tell his wife on his deathbed."
The team leader replied: "I'm just gonna say that he lied about being in trouble. Well, he lied about dying on his deathbed." Well, the red buzzer made its appearance after the host added: "Imma go host 'Jeopardy'."
Two families, five members each, are made to go against in other in hopes of winning a monetary prize
But that is not all. Brandon Walker also had his funny moment at the 6:28 minute when participants were asked to "name something a nudist might want to warm up before using it."
Walker's guess was hilarious a — coffee maker! The 63-year-old comedian rumbled with laughter as he crossed the length of the stage, only to stop and put up his card. "What the h--l do the coffee pot got to do with the nudist?" was the reply from the entertainer who then added,
"Hey Brandon, you know the good thing about this? Your a-- on YouTube."
The hilarious show was created by Mark Goodson initially as a daytime series. The show has gone on to survive ten years of viewership because of its spice of comedy.
How does it work? Two families, five members each, are made to go against each other in hopes of winning a monetary prize. Sometimes, the prize is a brand new car.
The master of ceremonies has not always been the show's host. There have been five hosts before him: Richard Dawson, Ray Combs, Louie Anderson, Richard Karn, and John O'Hurley.
The best part of the show is that family members have to support answers made by one of them regardless of how dumb it seems.