Andy Cohen Posts Pic of Son Benjamin in Polka-Dotted Pajamas as He Kisses His Stuffed Toy in the Morning
Andy Cohen's son Benjamin is simply the most loving little boy he could ask for. His morning routine with a stuffed panda proves it. 
Andy Cohen, 51, is clearly a positive example for his one-year-old son Benjamin. The talk show host proved that with a picture shared of the tot early in the morning. 
Cohen, who hosts "Watch What Happens Live," welcomed son Benjamin via surrogate back in early 2019. Since then, he's shared tons of heartwarming posts online. The latest one is found below.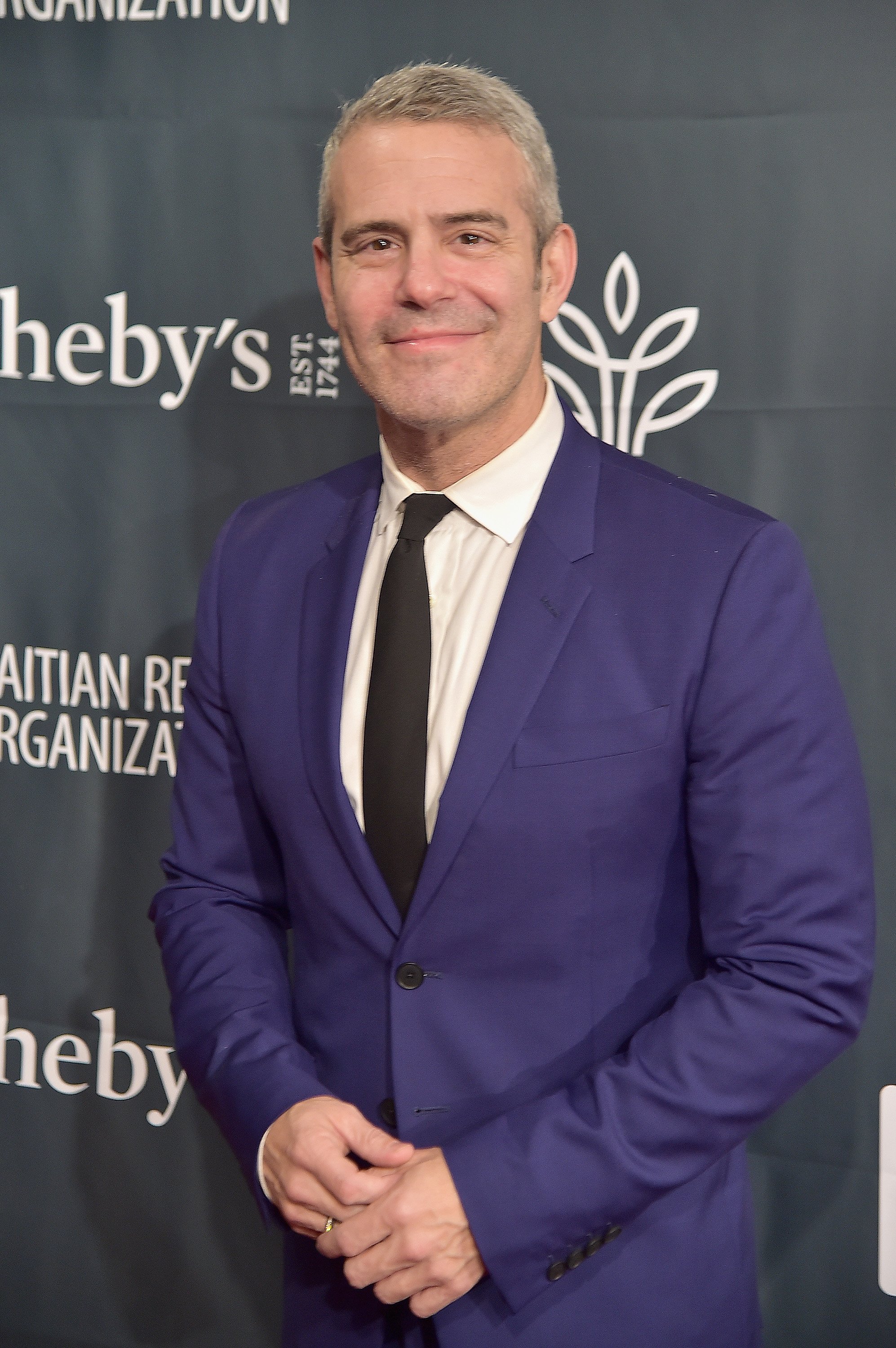 Benjamin kisses his panda
Cohen took to Instagram on Friday and shared the most adorable photo of Benjamin, still in his pajamas, kneeling in front of a large stuffed panda bear on the ground. 
The little boy's head was down as he kissed the bear, which lay lifeless on some puzzle mats on the floor. A few other toys lay sprawled in the area, but the bear was perhaps Benjamins' favorite.
Cohen is mistaken
In the caption, Cohen wrote: "Morning kisses for his panda bear!" The host admitted he thought it was a polar bear at first, but it seems he was corrected. His fans confirmed it was a panda bear as well.
Also in the comments, fans couldn't get enough of the sweet little boy and his thoughtful action. Of course, Cohen is most enthralled by the little one. 
Becoming a father
When his son was born, Cohen took to Instagram, where he said he was "in love" with his newborn son. He also expressed sincere gratitude to the surrogate who made him into a father. 
A few months later, Cohen told People about all the things he's looking forward to as a father. The single dad listed out normal stuff like school, going to the beach, and tucking his son in at night. 
He pointed to his flexibility with work that would allow him "to go on adventures" with Benjamin. The lucky little boy can expect to see the world with his father. 
Cohen wants more kids
By September 2019, Cohen was looking forward to having more children. Speaking to Hollywood Life, the tv-personality gushed about his experience as a dad and how every day is different. 
He admitted that he doesn't have a specific number in mind, but certainly wants to give his son siblings in the future. Meanwhile, Benjamin is reaching big landmarks. 
Benjamin starts to walk
Earlier this month, the little boy took his very first steps. Of course, Cohen was around to capture the once in a lifetime moment. Benjamin had already been walking, but not unaided. 
Possibly after the very first few steps, Cohen got his camera out and shared two photos of his son with the caption, "The little man is taking steps, and it's adorable!" 
The slide showed Benjamin, again in his PJs, walking on some puzzle mats to someone near a door. He looked confident with his newfound skill, no doubt indicating he has tons more surprises in store for his loving dad.