Prince William and Kate Middleton Pay Tribute to the Irish Guards on St Patrick's Day
In celebration of this year's St Patrick's Day, the Duke and Duchess of Cambridge paid tribute to Irish guards in a special Instagram post.
In an Instagram post on Monday, senior members of the Royal family, Prince William and his wife, Kate Middleton, wrote a tribute to the Irish Guards to celebrate St Patrick's Day.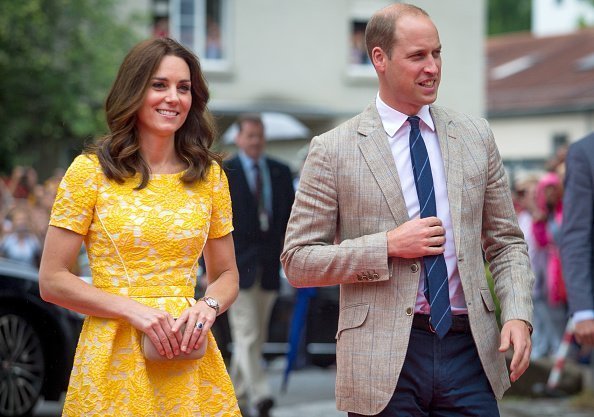 The post featured photos of guards in their deployments regions accompanied by a heartwarming caption to the troops. The caption gave information about where the soldiers were serving. 
In a part of the caption, the royal couple explained that some of the guards were deployed to South Sudan for four months.
According to them, the guards are in South Sudan to provide security to Royal Engineers, who are executing projects as part of the United Nations mission in the region.
They further wrote that a vast majority of the battalion was in Iraq, serving on a six months tour centered around training security forces. The couple ended the post with reference to the regiment's Motto, "Quis Separabit" — "Who Shall Separate Us?"
This year's St Patrick's day celebration came without the annual parade, which Prince William usually attended with his wife, at the Cavalry Barracks in Hounslow.
Kate and William met in 2001 and allegedly started dating in 2003.
In previous festivals, the Duchess, Kate, would hand out shamrocks to the regiment before she and the Duke would have a chat with the guards over a pint of Guinness.
The Royal couple took a time out with their family during the annual celebration. During their three-day tour, they were seen trying their hands on hurling while visiting the Gaelic Athletic Association Club, becoming the first members of the royal family to visit the club.
While it appeared that Prince William picked up the game quicker than the Duchess, they both managed to score goals in the presence of an audience.
The couple's trial at the game came three years after William's father, Prince Charles, tried hurling during his visit to Kilkenny Castle in March 2017.
The Duke and Duchess also paid a visit to a traditional Irish pub in Galway, where they met with locals who volunteered to promote the city. 
Kate and William met in 2001 and allegedly started dating in 2003 before getting married in 2011. The couple has three children; Princess Charlotte, Prince George, and Princess Louis.