Eric B Continues to Mourn Death of His Daughter Erica Supreme Barrier with Throwback Photos and Video
Hip Hop legend Eric B shared some rarely seen pictures of his daughter, Erica Supreme Barrier, after confirming that she had tragically passed away from a car accident.
Legendary rapper Eric B responded to the death of his daughter Erica Supreme Barrier by sharing his grief with his fans and posted rarely seen footage of him and Erica. In the video, Erica walked on stage next to him, and he is heard saying:
"My daughter Erica. She thinks she's my twin and my boss."
According to Hollywood Life, it is not clear if Erica had any siblings. However, her fans and friends have been sharing their grief on her Instagram account.
Eric B has been sharing photos of her on his Instagram story. He has also thanked his fans and friends for their support and well wishes. The proud father showed her off posing in a fur coat.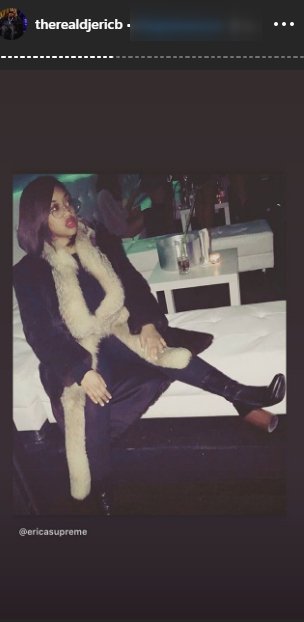 Erica died on Monday following a car accident on Sunday morning. It is 
reported
,  her Mini Cooper was rear-ended by a truck when it stopped in the center lane while headed north on the I-91 near exit 22 in Cromwell, Connecticut.
A 28-year-old man was behind the wheel of the Penske truck that hit into Erica. He was uninjured, and an investigation is currently pending into the details of the accident.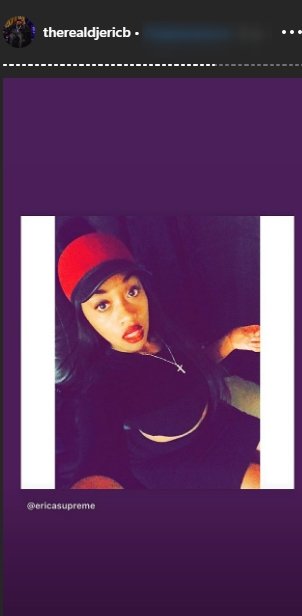 Erica, who is believed to have suffered very serious injuries and was rushed to Hartford Hospital, where she was treated before her death.  Eric B's publicist Alvina Alston confirmed her death in a statement from him 
saying:
"She fought a valiant fight, however we TRUST GOD & HIS ultimate decision to bring her home."
Eric has not personally written anything about her death in any of the pictures he has posted except for a heart emoji in the caption for the video of Erica joining him on stage.
The heartbroken father also revealed in his statement that he was also praying for the driver involved, he explained, "we hold no ill will in our hearts for those involved."
In 1986 Eric B formed a rap group with Rakim. In 2011, they were announced as finalists to the Rock & Roll Hall Of Fame.
Rakim and other rap legends, including LL Cool J and Russel Simmons, have since spoken out about Erica's death on social media and sent their condolences to the family.