Joseline Hernandez Fans Wonder Why She Appears to Be Wearing Underwear over Her Pants in New Gym Photo
Fans of television personality Joseline Hernandez questioned her over her dressing after she shared a new gym picture on Instagram. 
Joseline Hernandez loves to work out and doesn't mind showing her fans how she gets busy in the gym. In her recent Instagram post, the 33-year-old flaunted her impressive physique. 
In the picture, Joseline had on headsets, rocked a fringe hairstyle, and sported a purple bra top and pink leggings, which she matched with white canvas sneakers.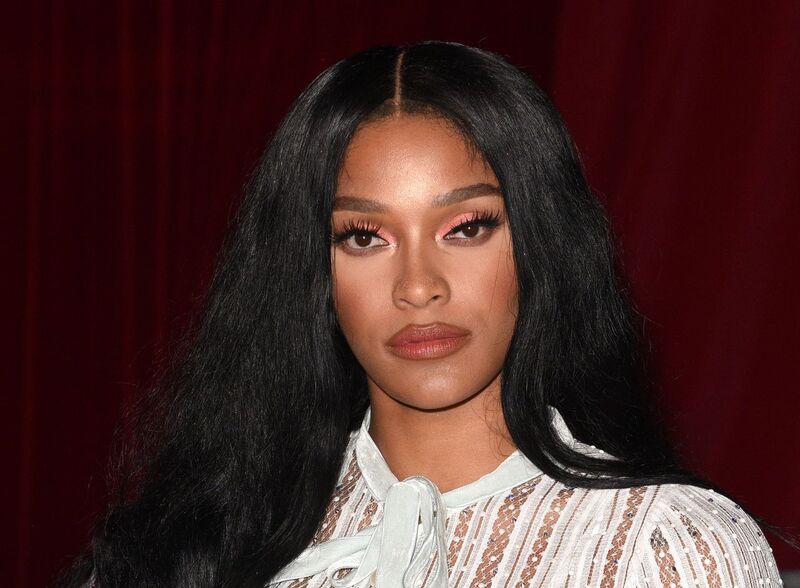 However, one aspect of Joseline's dressing caught the eye in the post, which she captioned, "Damn." The "Love & Hip Hop: Atlanta" star wore silver panties over her pink leggings. 
That part of her dressing was the focus of many of her fans who commented on the post. The puzzled fans questioned the actress over her dress choice, with one fan asking:
"You feel the panty over the tights was necessary?"

Another puzzled fan asked Joseline why her panties was outside and wondered what was going on. A third fan maintained the same sentiments, asking along with a crying emoji why the television star wore her draws outside. 
A fourth follower who was also shocked, found the perceived dressing gaffe by Joseline hilarious, while a fifth person wondered if people are now wearing their inner clothes outside. 
 The cute 3-year-old caused some division among fans following a post by her mom.
Joseline Hernandez is an avid lover of the gym, and while that is a good thing, her fans have, over time, wanted her to tone it down. Fans of the "Puerto Rican Princess" made their feelings known a couple of years back. 
Joseline had posted a short video of herself performing a routine on the beach, and while some fans loved it, others were concerned about her physical appearance. 
The concerned fans opined that the television personality was beginning to look too muscular, with others saying she was starting to look like a man.
Another fan also said that she looked like a bodybuilder. Joseline doesn't look to have paid the critics any attention and has continued with her workouts.
The television actress was formerly in a relationship with Stevie J, before their split. The ex-lovers share a daughter, Bonnie Bella, and the cute 3-year-old caused some division among fans following a post by her mom. 
Joseline shared a photo of Bonnie on her Instagram page. The division was, however, due to the fact that some fans think Bonnie looked so much like her father, Stevie J, while few others said the little tot looked like her mom.