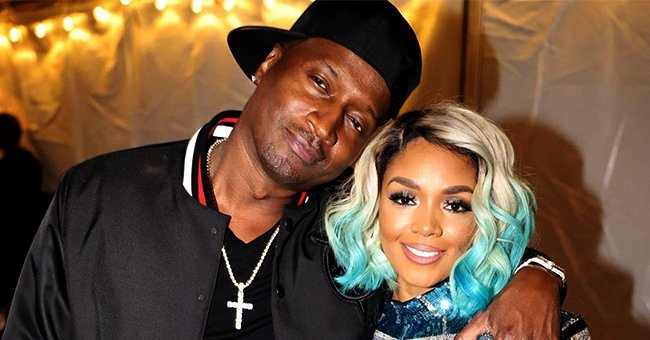 Instagram/rasheeda
Rasheeda Frost Blasts Haters Criticizing Her Marriage to LHHATL Costar Kirk
Rasheeda Frost opened up about the secrets to her lasting marriage and how she and her husband Kirk Frost survived critics who slammed their choices.
20 years is quite a feat for married celebrities and this is especially true for Kirk and Rasheeda Frost.
The famous couple has been through their fair share of ups and downs including extra-marital affairs and a child out of wedlock. But they've proven these trials just made their relationship stronger.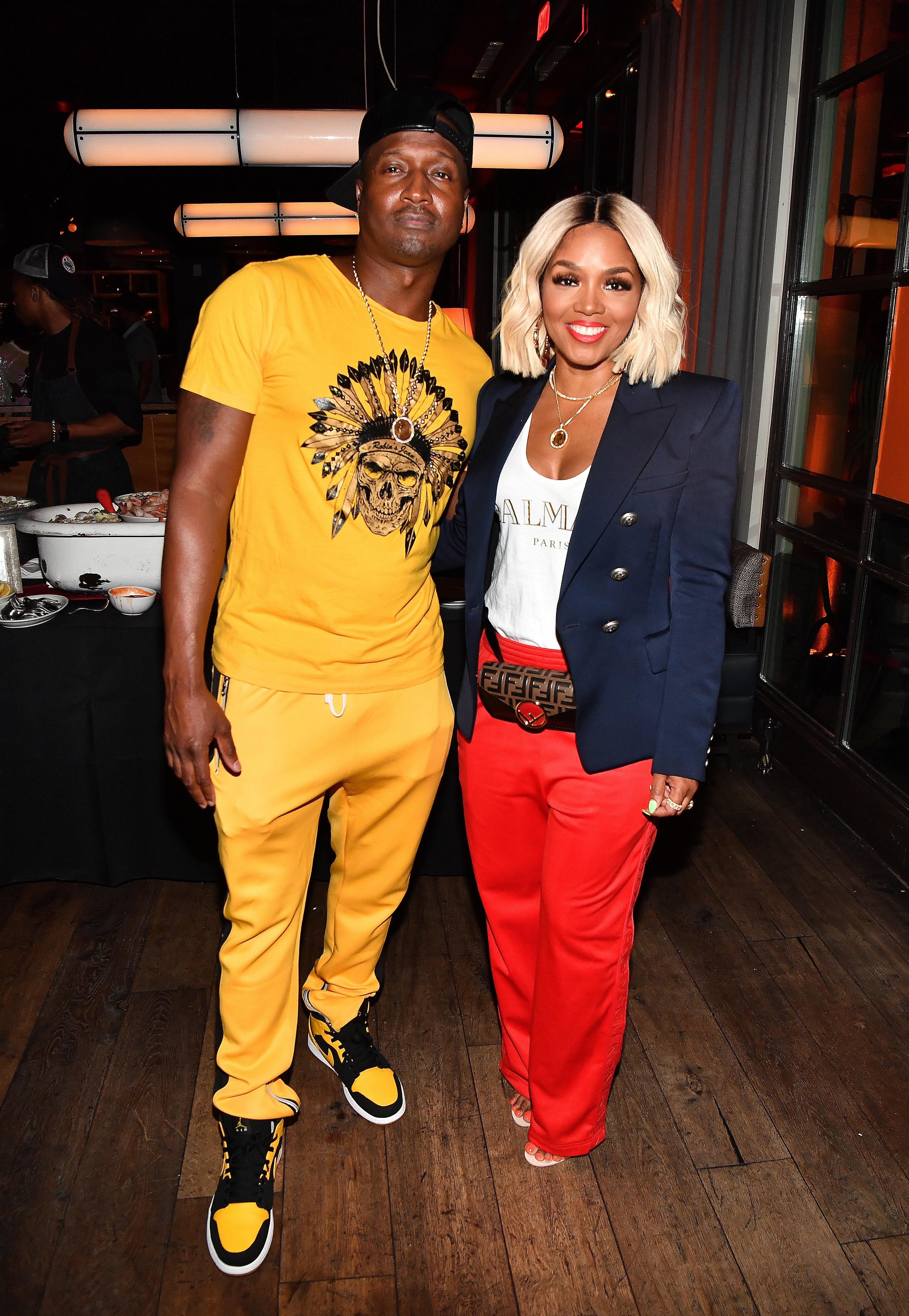 Kirk and Rasheeda Frost at the "Bonfyre" listening session and dinner in August 2018. | Photo: Getty Images
To mark their two-decade milestone, Kirk and Rasheeda sat down with Essence and opened up about what it took to get them this far. According to the reality star and businesswoman, it all boils down to their strong foundation of friendship and their willingness to fight for their marriage. She adds that critics have no say in their marriage.
"A lot of women haven't even been in a relationship for five minutes, let alone 20 years. So you can't speak on the decisions that I make."
EMBRACING IMPERFECTION
"All I did is pray and follow my heart," were Rasheeda's words as she defended her choice to stay with Kirk in spite of his infidelity and fathering a child outside of their marriage. The couple almost filed for divorce but something held Rasheeda back.
The 37-year-old mom said she saw that Kirk "made a 360." Realizing that neither he nor she is perfect, she chose to fight for her marriage.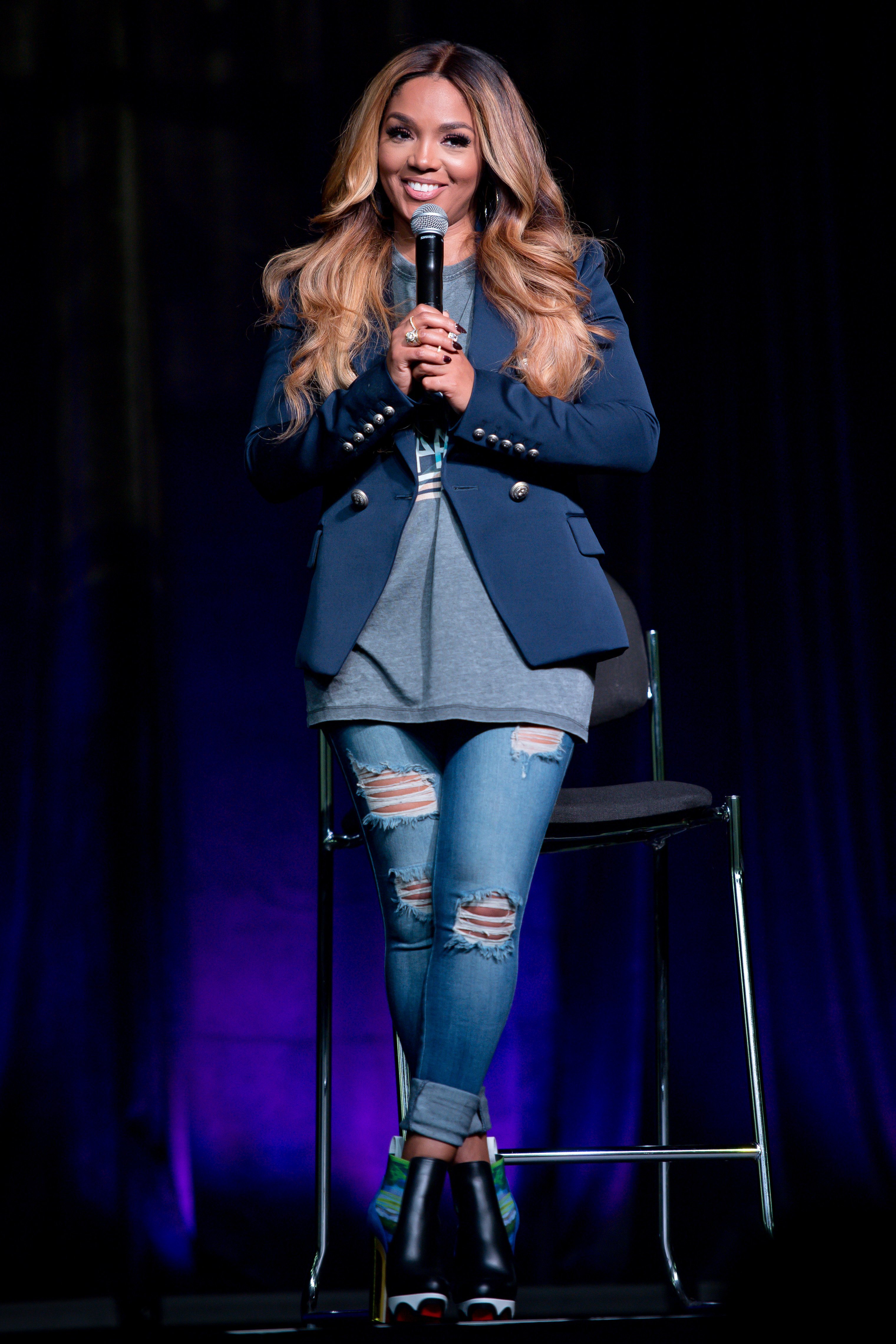 Rasheeda Frost during the 'Atlanta Ultimate Women's Expo' in November 2017. | Photo: Getty Images
A STRONG FOUNDATION
Rasheeda admitted that she went through a dark time due to their marital problems. But the experience also made her and their marriage stronger. She credits their friendship for laying a solid foundation for them. She explains,
"You have to communicate and figure out a way to make sure you're taking care of each other. Kirk and I have been friends and we've been through our ups and our downs."
The Pressed Boutique owner adds,
"We understand each other a lot more, and we're just making sure we make time for each other when it seems like things are getting kind of crazy."
FENDING OFF CRITICS
Kirk and Rasheeda's marital life is an open book, thanks to their exposure on "Love & Hip-Hop: Atlanta." And while it allows the public to criticize them for their choices, Rasheeda doesn't let this bother her.
"A lot of women haven't even been in a relationship for five minutes, let alone 20 years. So you can't speak on the decisions that I make," she reasons. "At the end of the day, it's my life. And I never let anybody's opinion sway me in a direction."
Moreover, she thinks their transparent life is a gift to others who may learn from their life story. Sharing her pain and hurt to the world is what she signed up for. "I feel like that's what I was supposed to do," she says.
FULFILLING A DREAM
In the midst of their busy schedules, the couple finds the time to nurture their relationship by going on date nights and vacations. It helps that they have shared dreams.
One such dream is to own a sports bar that recently became a reality. After 15 years of dreaming about it, they finally opened Frost Bistro & Bar in Atlanta. Rasheeda shares that they're hands-on with the business and it's currently doing good.
A BLENDED FAMILY
Kirk and Rasheeda are proud parents of a blended family. They have two sons, Ky, 19, and Karter, 6. Kirk also has three children born before his marriage to Rasheeda - his daughters, Kelsie and Cherry, and older son, Kirk Jr.
During the marriage, he fathered Kannon with Jasmine. Just recently, we learned that Kirk and Rasheeda are grandparents to Kayden, who's Kelsie's son.
Congratulations to this persistent duo both for their lasting marriage and their new venture.
Please fill in your e-mail so we can share with you our top stories!