'Below Deck' Reportedly Joins TV Shows Postponing Filming Due to Coronavirus Outbreak
As reported by Page Six, the hit reality series, "Below Deck," has quit shooting in the Caribbean amid coronavirus fears.
However, there is good news. The Bravo show has managed to tape everything except a few episodes of the next season before heading home.
"They're wrapping early and flying everyone home," an insider explained, "There were a few more [yacht] charters that they were supposed to film that it doesn't appear that they'll get to."
MINIMALLY AFFECTED
A source from Bravo validated that the next season of "Below Deck" ought to be minimally affected by the setback. The series profiles a group of people who work aboard yachts that measure well more than 100 feet long.
In July 2019, Page Six reported that the youngest son of Captain Lee Rosbach passed away after a long battle with addiction.
The reality star also announced the sad news on his personal social media account. On Instagram, Captain Lee said that he and his wife, Mary Anne, laid their child, Joshua Lee Rosbach, to rest.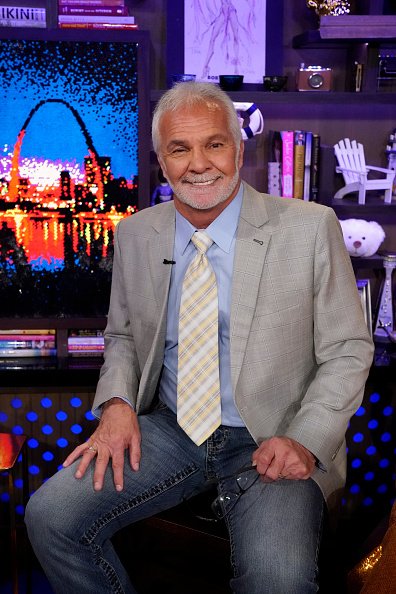 ADDICTION
"After a twenty year struggle, he finally succumbed to the demons he fought so long and so hard," he shared. "Addiction is an insidious disease that knows no social status or geographic boundaries."
Captain Lee pointed out that whether individuals live in a big mansion or a double-wide trailer, the way of death, sacrifice, and the destruction leaves stays the same.
Captain Lee said that he and his wife both feel a hole in their souls that will never be filled.
THEY LOVED THEIR SON
The star also said that they adored their son despite his issues. He added that there's nobody "he ever knew who gave more of himself to those in his life."
He admired his son for being so loving without expecting anything in return. Captain Lee said that he and his wife both feel a hole in their souls that will never be filled.
In his heartfelt post, Captain Lee advises all who have addiction problems that no matter what happens, do not hesitate to ask for help.
He also had a message for those who have loved one who's struggling. He said they should take the necessary steps to get them the assistance they need. 
Be caring and adoring, and try to appreciate every second you have with them, he said, adding that don't pray for Joshua, instead deal with their own friends and family who may require it, as it isn't too late for them.