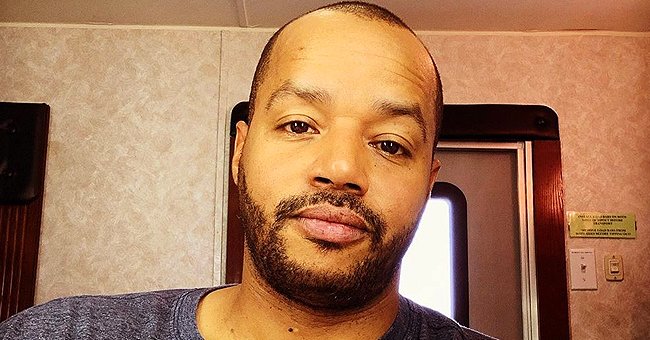 Instagram/donald_aison
Donald Faison from 'Scrubs' Shared Snap of His Curly-Haired Kids and They Look like Him
The actor is a proud father who usually shares cute photos of his two adorable young children. His daughter Wilder Frances, 4, and his son Rocco, 6, are the children he shares with his wife CaCee. Faison is also the father of 4 teenagers from previous relationships.
Donald Faison, 45, is not only known for his role in "Emergence," he is also the proud father of two young children. His followers enjoy each of the photographs that the actor shares on Instagram. It is hard to choose which is the most tender of all the images of his gorgeous family.
In a recent post Faison shared an image of his two younger children, who show off their splendid curly manes. When looking at it, it is impossible not to notice the physical similarity that they share with their famous father. In an earlier photo the actor wrote: "Curls dripping."
DISNEY DAD
Faison's job as a parent is not much of discipline. The actor has commented that his nickname as a dad sums up his best and worst quality as a father: "Disney Dad." He is the fun father, with whom his children always count on to spend moments of laughter and adventures.
Faison is actually the father of six, because in addition to the little ones, Wilder and Rocco, the actor has 4 older children. From his marriage to Lisa Askey, Faison has three teenagers: Dade, Kobe, and Kaya. Sadly, Lisa passed away three years ago after a long struggle with an illness.
PATERNAL SUPPORT
When Lisa, the mother of his older children passed away, Faison shared a heartfelt tribute to her through his Instagram account. The couple was married from 2001 to 2005 when Faison filed for divorce, after dating for several years.
Although they did not see each other in a long time, Faison recognized the great job that his ex-wife did raising their three children and thanked her for guiding them into good men and women. On another occasion, the actor said that thanks to Lisa he is the man he is now, because she helped him grow up.
SWEET FAMILY
Faison looks very happy being a family man. Just looking at his Instagram account, the photos of his adorable family stand out among other images. His wife, CaCee, and their children, Wilder and Rocco, are the favorite characters of the famous actor.
Shared moments of laughter have produced very sweet spontaneous photos. Other images show his family posing happily for the actor. There is no doubt that they are very close and enjoy spending time together. Faison has an older son, Sean, from a previous relationship.
Please fill in your e-mail so we can share with you our top stories!