Shaunie O'Neal Gets Emotional While Wearing Kobe Bryant-Inspired Sweatshirt in Recent Post
Shaquille O'Neal's ex-wife Shaunie in a recent post shared an emotional detail while putting on a Kobe Bryant customized sweatshirt. She also left some inspiring words for her followers.
Shaunie O'Neal recently took to Instagram to pour out her heart and dish out some advice, given the recent happenings all around the world.
The ex-wife of Bryant's longtime Lakers teammate and friend Shaquille O'Neal shared a close-up selfie, in which she was wearing a black sweatshirt.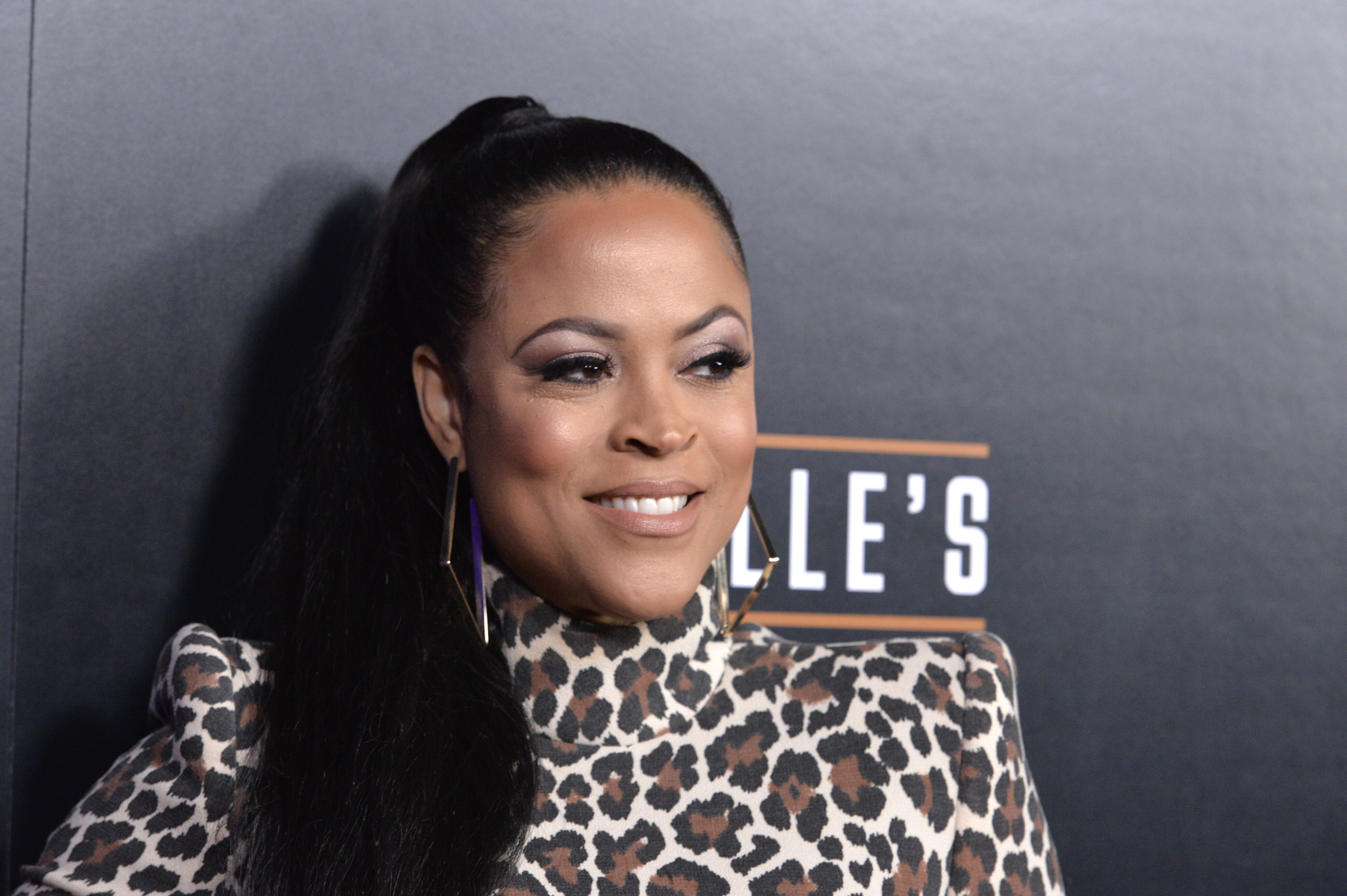 In the picture, Shaunie wore a serious yet sad look as she rocked the hooded sweatshirt that had Kobe Bryant's numbers customized into an orange heart image.
The O'Neals were close family friends with the family of Kobe, and the tragic death of Kobe and Gianna was a significant loss to both families. Accompanying the picture, an emotional Shaunie wrote:
"When I put this sweatshirt on, so many emotions and memories ran through my mind. As I reflect on the last few months, I'm reminded to say I love you more, spend more time laughing..."
A few weeks ago, Shaunie also shared a picture of Kobe and his daughter Gianna, in remembrance of the fallen stars.
The former wife of Shaquille O'Neal posted a picture of Kobe and Gianna watching a basketball game a day before the crash.
Shaunie, who is a staple cast member of Basketball Wives, seems to have fallen out with TV star Tami Roman.
The late father and daughter shared a deep love for the game and attended the game most likely to watch O'Neal's 13-year-old daughter Me'arah on the court. Me' arah also shared the photo on her Instagram, writing:
"I knew y'all was watching over me!"
Me'arah's 20-year-old brother Shareef O'Neal who plays college basketball, also paid tribute to Kobe Bryant. Shareef posted a screenshot of a message the late NBA star had sent him just before the helicopter crash, alongside a caption that read, "I love you forever unc."
Meanwhile, Shaunie, who is a staple cast member of "Basketball Wives" seems to have a falling out with TV star Tami Roman.
Shaunie, on her part, blames their fallout on the rumor Roman helped uncover about co-star Lozada possibly sleeping with her ex-husband Shaquille O'Neal.