Cheryl Ladd of 'Charlie's Angels' Fame Talks about Acting in Her 60s
Almost four decades had passed since Cheryl Ladd starred in the series "Charlie's Angels." Reflecting on her career as an aging woman, the actress finds the industry much less intimidating than she did 10 years ago.
A lesson Cheryl Ladd learned early on in her acting career, is to never put a cap on her own potential. Grateful for that outlook, it served her well when she rose to fame as Kris Munroe in the popular television series "Charlie's Angels" and thereafter.
Now 68 years old, Cheryl noted during a recent interview that much had changed in the entertainment industry when it comes to actresses being "disregarded" once they've reached a certain age, and said:
"I live in an age where there are beautiful parts written for women of age. We're not just disregarded anymore."
Feeling a lot less pressure than she did ten years ago, Cheryl added that the industry is a "very different world" than when she starred in the iconic television series during the late 1970s.
Actresses like Jane Fonda still has a thriving career at the age of 82, and Cheryl to embraces the signs of aging since it brings "character" to her face. Not only that, but it also allows Cheryl to diversify, as she explained:
"I've played all the young women parts. Now, I want to play mature women parts because they're writing some darn good ones now."
It's the first day of spring!
Prom season isn't far behind!#prom #Teenagers #Dance #highschool @RealRonHoward #happydays #CharliesAngels pic.twitter.com/IwZdiRQwm1

— Cheryl Ladd (@RealCherylLadd) March 20, 2019
"Charlie's Angels" recently made headlines again in a revamped film directed by Elizabeth Banks, who wanted to put forward an important message for women.
Released in theatres on November 15, the reboot stars Ella Balinksa, Naomi Scott, and Kristen Stewart in the lead roles, and Elizabeth wanted to show the value of women standing together and supporting each other.
Be the person your dog thinks you are!

Here I am with Boone as a pup.

Happy #NationalPuppyDay everyone!#dogsoftwitter #dogs pic.twitter.com/ghlTd7IuTT

— Cheryl Ladd (@RealCherylLadd) March 23, 2019
Geena Davis shares Cheryl's outlook on the changes in the entertainment industry. When her career launched during the early 1980s, Geena thought that award-winning actresses like Glenn Close, Meryl Streep, and Jessica Lange would change the concept that "women over 40 don't work."
However, it took another decade before things started changing, and Geena realized this when people reacted to her and Susan Sarandon's feminist empowerment story in the 1991 film "Thelma and Louise."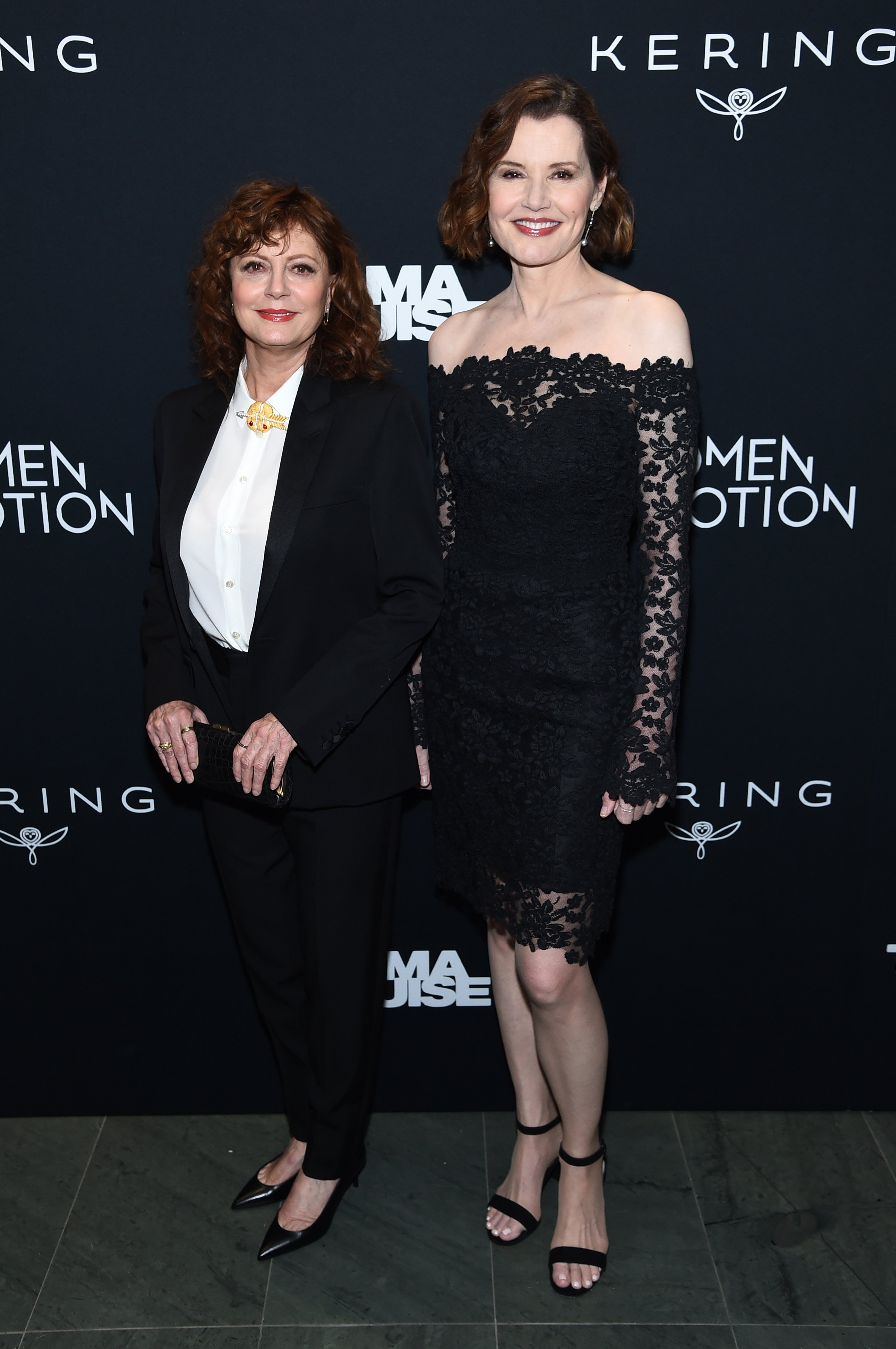 The movie struck a lasting chord with audiences, and Geena said that even the press thought that their performance "changes everything." 
The film became a classic, and in celebration of its success almost three decades later, Susan Sarandon and Geena Davis reunited last month.
For their reunion, the pair attended the Museum of Modern Art's Women in Motion in New York City, and they even made sure to wear matching black outfits.