Robin Williams' Daughter Zelda Shares Never-Before-Seen Pics with Her Late Dad
Zelda Williams, daughter of the legendary actor Robin Williams, uncovered some never-before-seen pictures with her dad and decided to let her fans in on the fond memories. 
Zelda Williams is practicing social isolation in response to the recent Coronavirus pandemic, and during her free time, she went on to do some spring cleaning around the house. 
As the "Girl in the Box" star informed her followers over at Twitter, in the course of "isolation spring deep cleaning," she discovered some candid snaps of herself with her late father. 
THE "OLD GEMS"
The tweet featured a snap where Zelda held a photo strip with four pictures of the father-daughter duo in her hand while the strip itself framed some adorable father-daughter moments. 
The first of the "gems," as Zelda called them, had Robin and Zelda looking at the lens with wide eyes, followed by a shot of the two with their mouths agape looking at each other.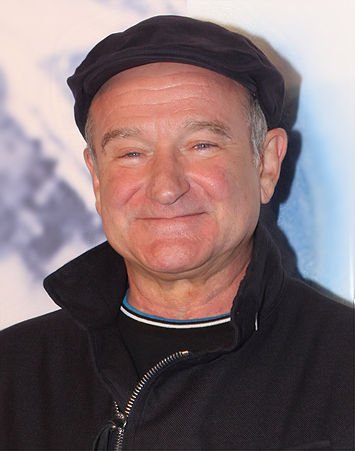 The positive that followed showcases the two actors with a lovely smile, pointing fingers at each other, and for the final snap, Zelda decided to cover her face while her father continued to point at her. 
IN SOCIAL ISOLATION
As a response to her tweet, a follower questioned her if the photos were taken at the TRL photobooth and turns out, they were. The actress further revealed that she went there with her father and singer JoJo when Zelda was in her late teen years. 
In another tweet, the "Don't Look Up" star questioned her fans if being thirty years old meant she was finally old enough to justify organizing piles of old photographs in labeled envelopes and acid-free boxes. 
The 30-year-old actress even offered her followers some tips on how they could spend their time in isolation, suggesting that they could make their beds, reorganize their clutter, check up on the house plants or even learn a new language. 
ROBIN'S TROUBLED PAST
Zelda's fans were delighted last December when she posted the results she got from the viral "Which Disney Character Are You?" filter. As a lucky coincidence, the result was the Genie from "Aladdin," one of her late father's most iconic roles. 
Robin was a renowned comedian known for his fast-paced improvisational performance style, which he developed as a stand-up comedian before landing roles in both comedic and dramatic TV shows and movies.
However, the actor faced many personal challenges as he had developed a severe alcohol and drug-related problems since his early days in the entertainment industry. 
The actor was pronounced dead on August 11, 2014, with the preliminary autopsy results pointing towards death due to asphyxia due to hanging, but no alcohol or illegal drugs were found in the toxicology reports. 
The National Suicide Prevention Lifeline is 1-800-273-8255. Other international suicide helplines can be found at befrienders.org.