Tamela Mann of 'Meet The Browns' Fame Promises to Finish Her Weight Loss Journey as She Gives Update in Recent Video
Hollywood star Tamela Mann kept fans abreast of her latest moves concerning her weight loss journey. The actress pledged to continue the process.
For a while now, gospel star Tamela Mann has been riding on the waves of her weight loss journey after achieving a significant result.
However, a new Instagram video showed the star keeping fans posted as she continues to forge on her body transformation journey.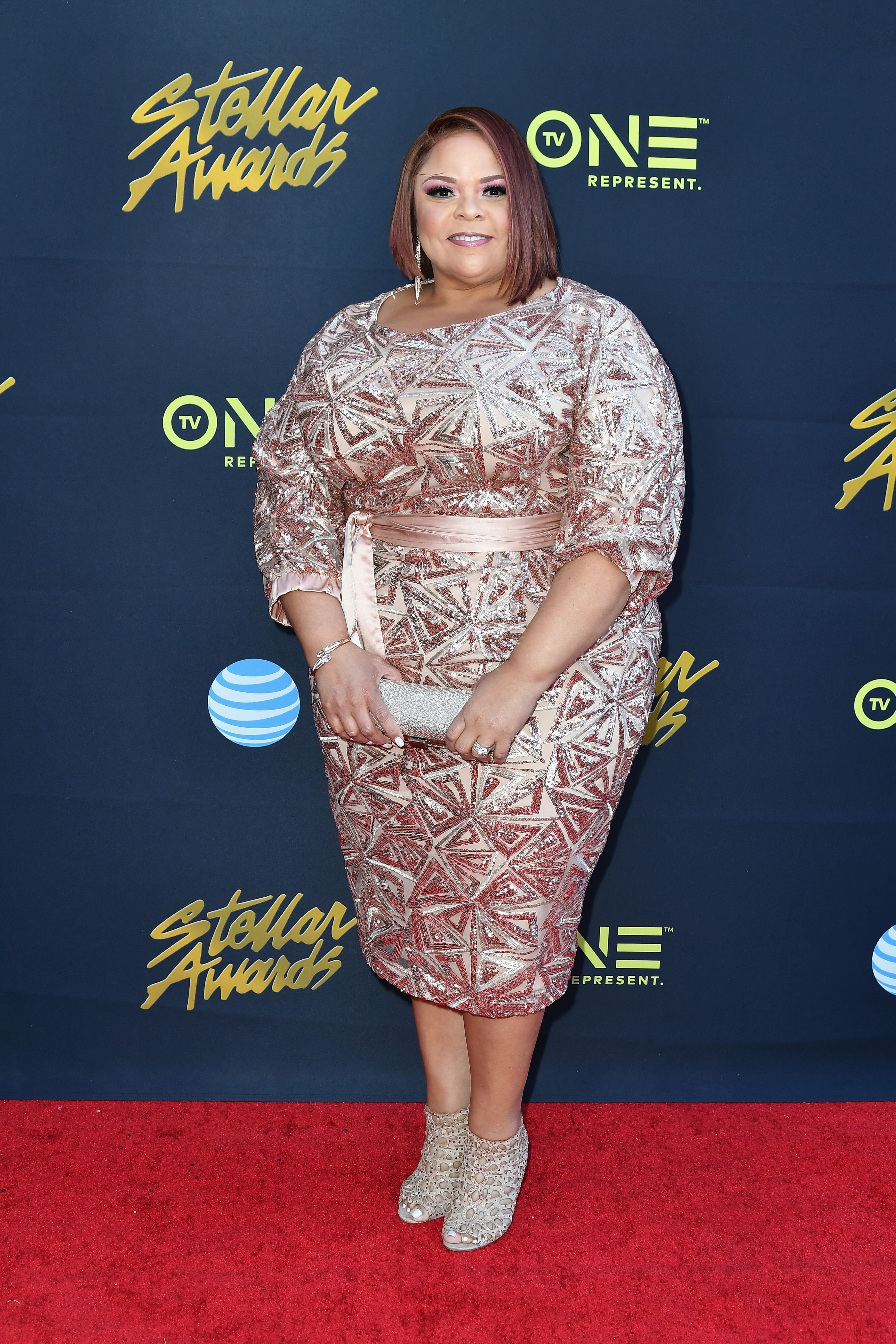 MANN ISN'T RELENTING 
The video she shared showed her in an energetic state while she took a stroll down the street. Tamela was all sweaty but radiant. Her caption read:
"I'm back home, and I'm getting back into my groove! I'm still focused, and I will finish…"
Also with the actress, were her grandkids who were far ahead in the walking exercise. Tamela informed fans in the video that she got her grandchildren on the road since schools are on lockdown.
FANS PRAISED HER.
The "Take Me to the King" coroner's fans' reactions were what she needed at the time as her troops made for the comments to share their words of encouragement. A happy fan wrote: "So proud of you, and you inspire me." 
The "Sparkle" star had initially turned down any help because she wanted to do it all by herself.
A second supporter added: "Go, sis, you got this." While more fans put up their sweet words, others shared their inspiring stories on the timeline.
ALL THANKS TO WW
2019 was the beginning of the Grammy-winner's pact to go on a body transformation process. After she announced her decision to fans, the "Meet the Browns" actress joined "WW" in their healthy lifestyle routines.
With "WW," Mann was able to change her diet into a healthier one and also follow guidelines to the "tee." In September of the same year, Tamela had a piece of big news for fans. The A-list gospel artist lost 40 pounds!
FAMILY SUPPORT 
When going through a phase or taking on new challenges, sometimes help from loved ones goes a long way in bringing about effective results.
Such was the story of Mann's weight-shed journey. With the help of her family, the matriarch was able to pull through and get the desired outcome.
David Mann, on his part, helped see that his wife followed instructions and fed on the right nutrients. He made a research on the foods Tamela could indulge in.
The "Sparkle" star had initially turned down any help because she wanted to do it all by herself, but in the long run, her hubby showed his unwavering support, and she is nothing but grateful!