Steve Harvey Once Said He Quit Breathing When He First Saw His Wife Marjorie 33 Years Ago
Steve and Marjorie Harvey shared the sweet story of their love in a rare backstage interview.
Comedian and talk show host Steve Harvey revealed in an interview that his first glimpse of his future wife Marjorie literally left him breathless.
The couple, who have been married since 2007, met for the first time 33 years ago, and Steve was smitten with the cool beauty.
Steve and Marjorie reconnected in 2005 when the comedian heard that Marjorie had divorced her husband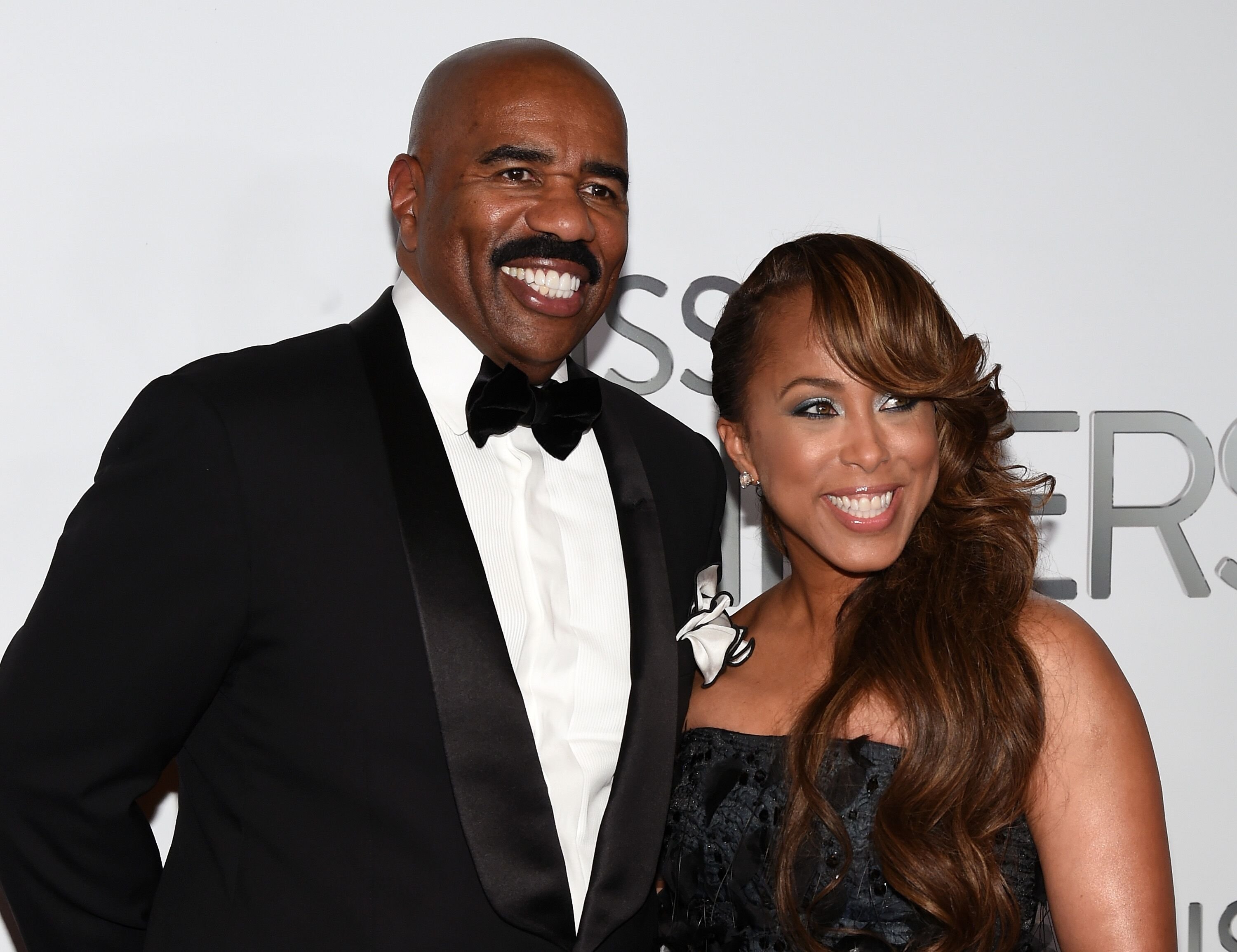 LOVE AT FIRST SIGHT
Marjorie and Steve revealed that years before they started dating they had met at a comedy club in 1990 where he was performing.
According to Marjorie, it was a tiny comedy club, while Stave maintains it was the largest in Memphis, but they both agree that he was struck speechless at the sight of his future wife.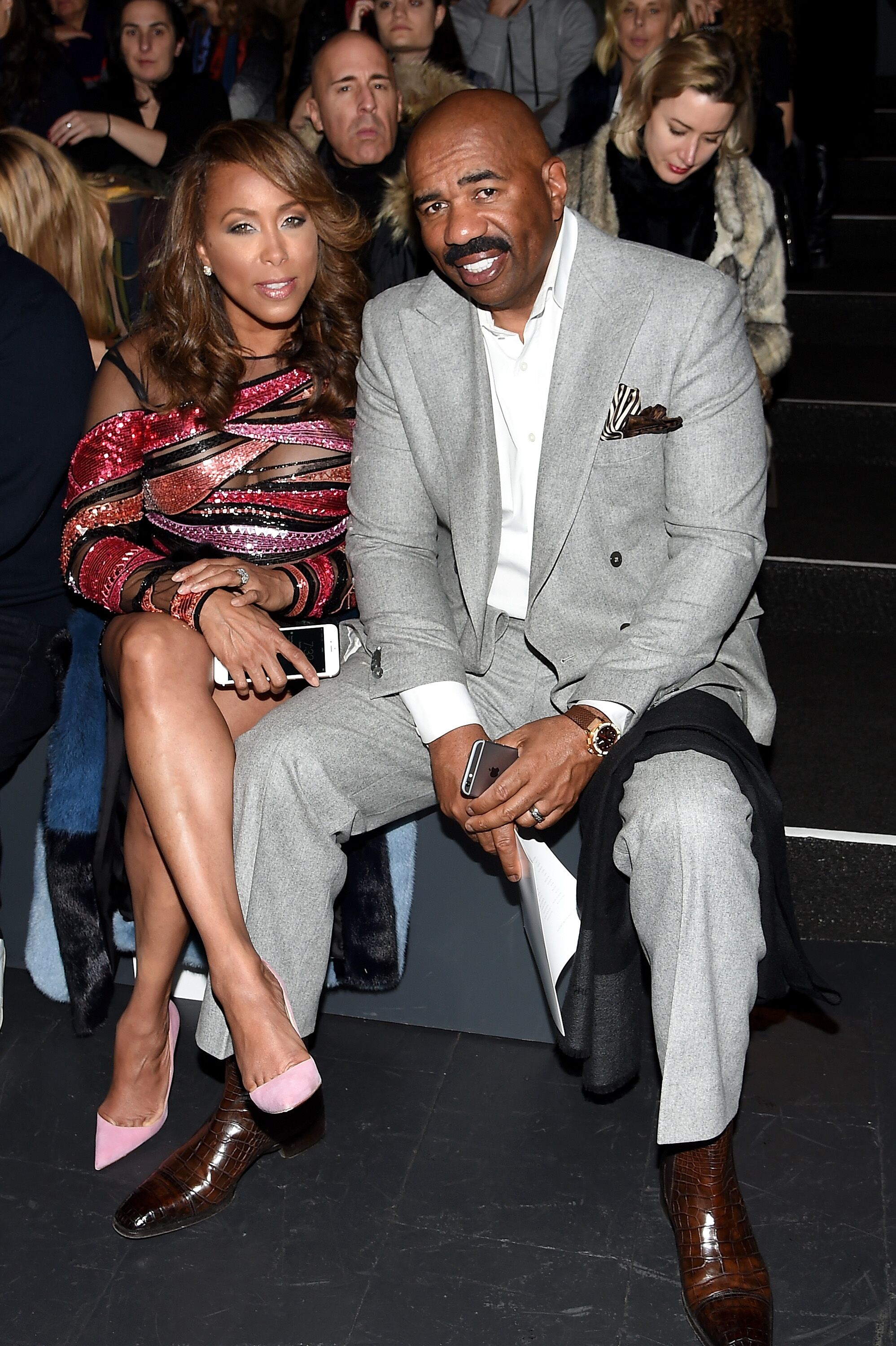 LATE FOR THE SHOW
Marjorie recalls that she arrived at the show late with a female friend, and made her way to the front. As she sat down, Steve who was on stage, stopped talking. Embarrassed, Marjorie waited fr a wisecrack, but the comedian just stared at her, dumbstruck.
After a long and awkward silence, Marjorie revealed, Steve finally said something - and it turned out to be prophetic. He said:
"I'm sorry, I don't know who this is, but I'm going to marry her."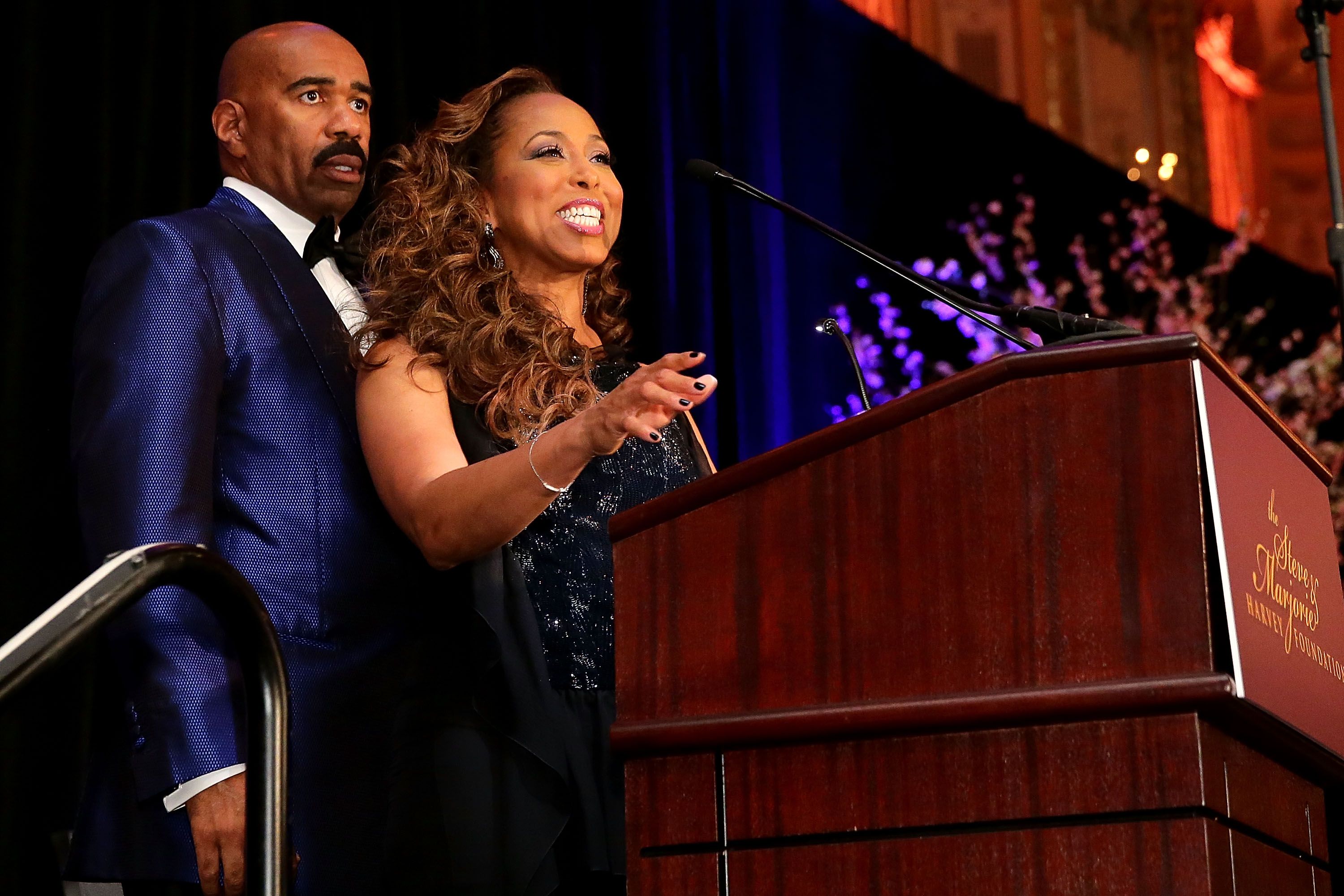 LOVE DELAYED
But even though Steve was left breathless, he did not pursue the relationship with Marjorie, and it would be years before they met officially and started dating. He explained:
"I was becoming homeless, and so we only dated for a year, and I didn't have the money, so I never drove back to see her."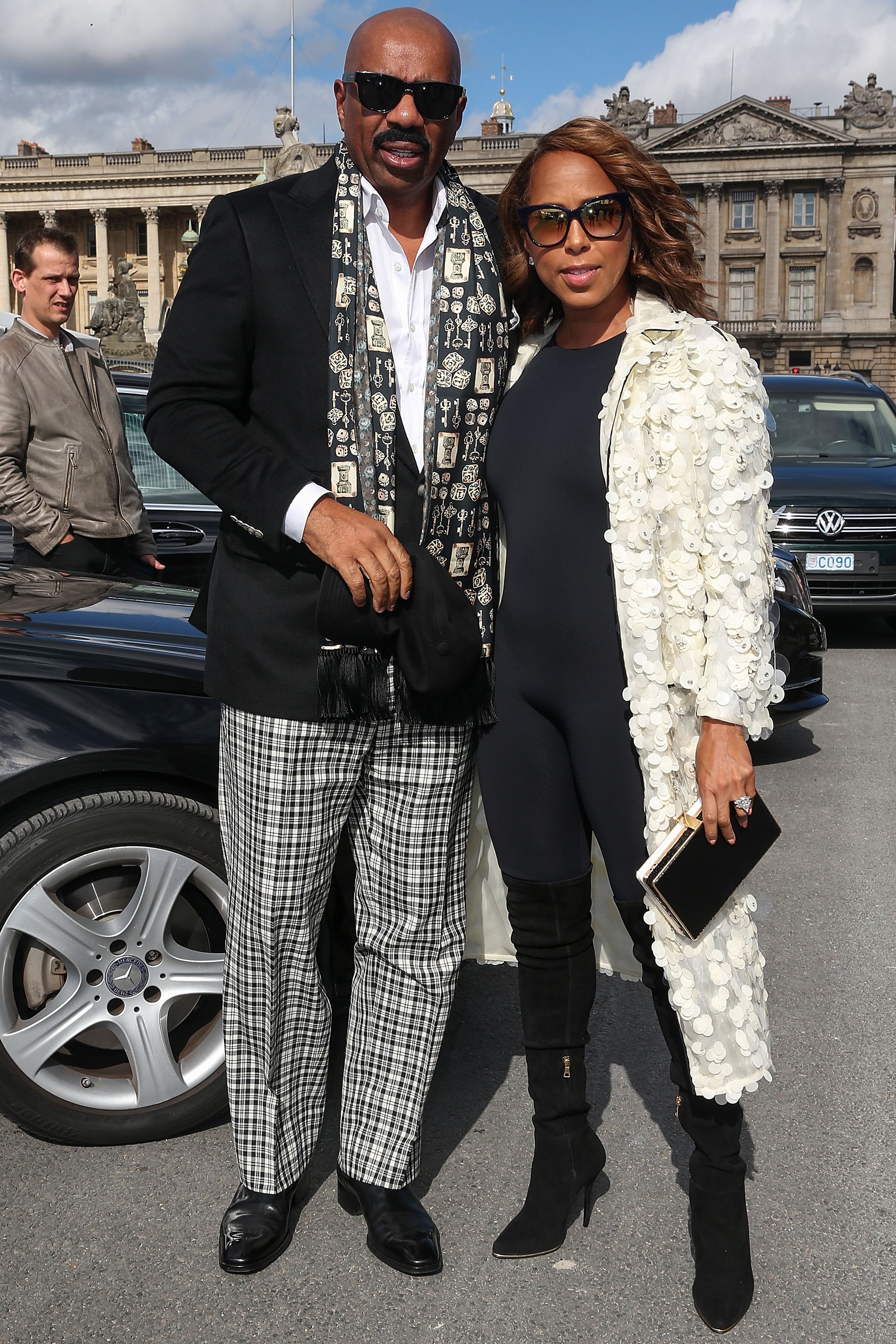 Steve had given up his job as a salesman to try and make it as a full-time comedian. He was forced to live in his car, sometimes on as little as $50 week. Most of the money he made on his infrequent gigs he paid out in child support and alimony to his ex-wife Mary.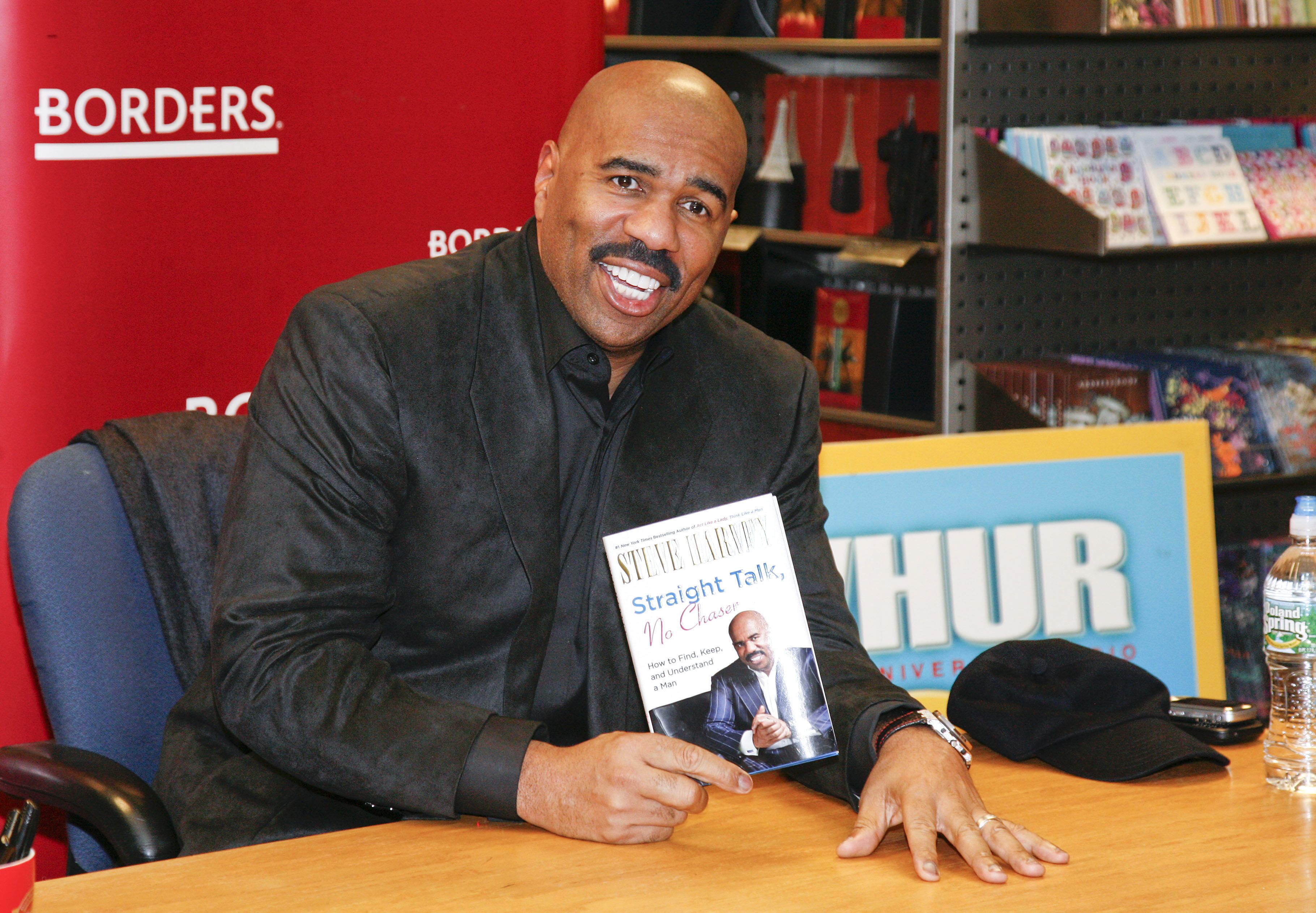 Steve's faith and determination paid off, and he was offered the position of host for the TV show, "Showtime at the Apollo." In 1996, Steve remarried - but not to Marjorie. He met and married Mary Shackelford a year after they met, and the marriage proved to be a disaster.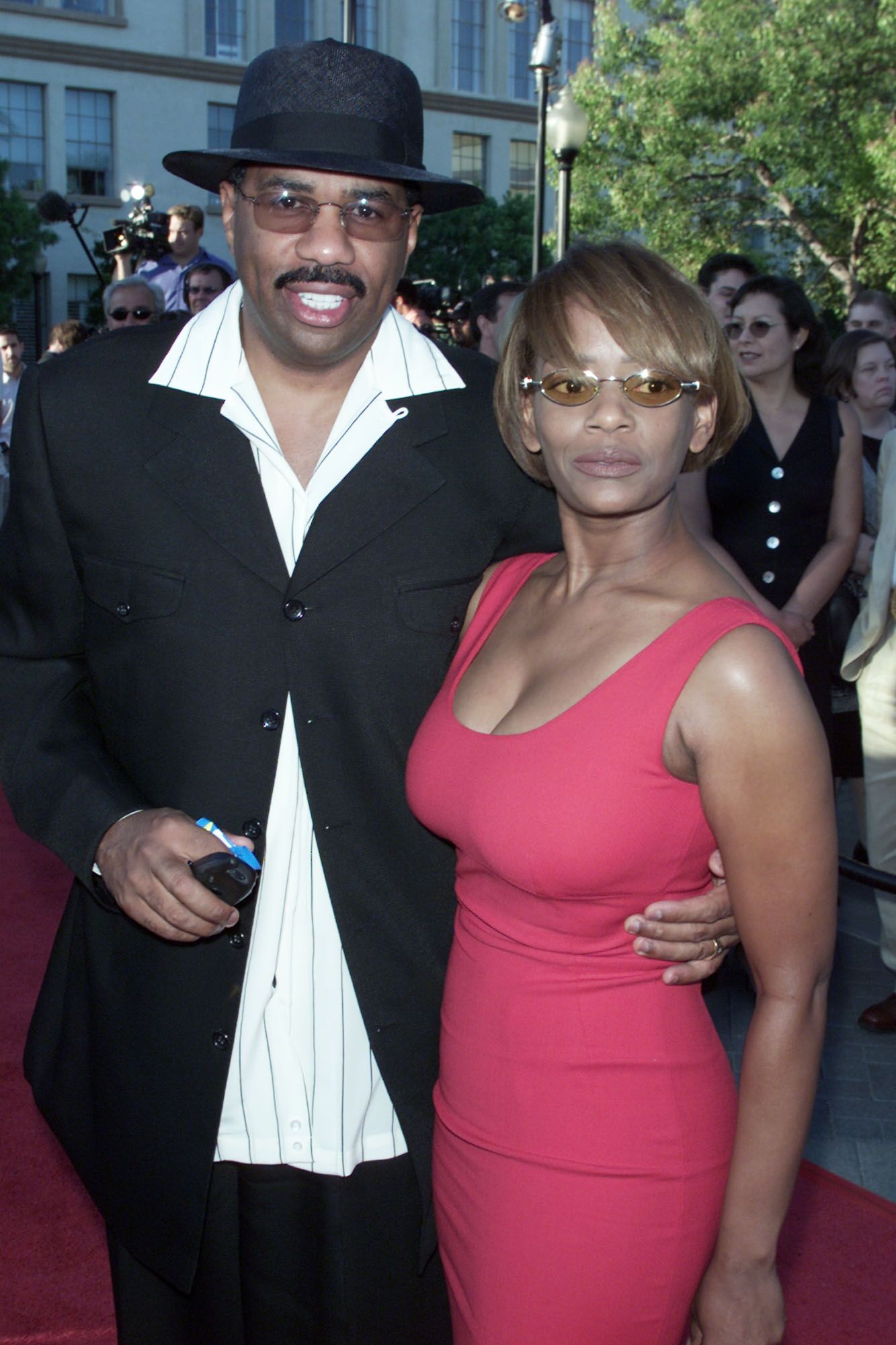 DIVORCE FROM MARY SHACKELFORD
Nevertheless, Mary and Steve stayed together for nine years, and share a son, Wynton, 22. Even though they divorced in 2005, Mary has been very vocal and has accused her ex-husband of being abusive, and of cheating on her with Marjorie.
MEETING MARJORIE AGAIN
Steve and Marjorie reconnected in 2005 when the comedian heard that Marjorie had divorced her husband, Jim Townsend. Steve hopped on to a plane to Memphis and two years later the couple married.
NO BLESSINGS FROM THE KIDS
But even though Marjorie and Steve were over the moon, their children weren't thrilled by their marriage. Marjorie has three children, Lori, Jason, and Morgan; and Steve has 4: twins Karli, and Brandi, Broderick Jr., and Wynton.
The one thing all 7 agreed on was that they hated the idea of their parents being married to each other. But Steve set them straight. He told them to "deal with it." Marjorie was more diplomatic. She said:
"I just told them, 'Everyone is included. Everyone has access to their parents. Whatever you didn't have before, don't let that interfere with what you can have now.'"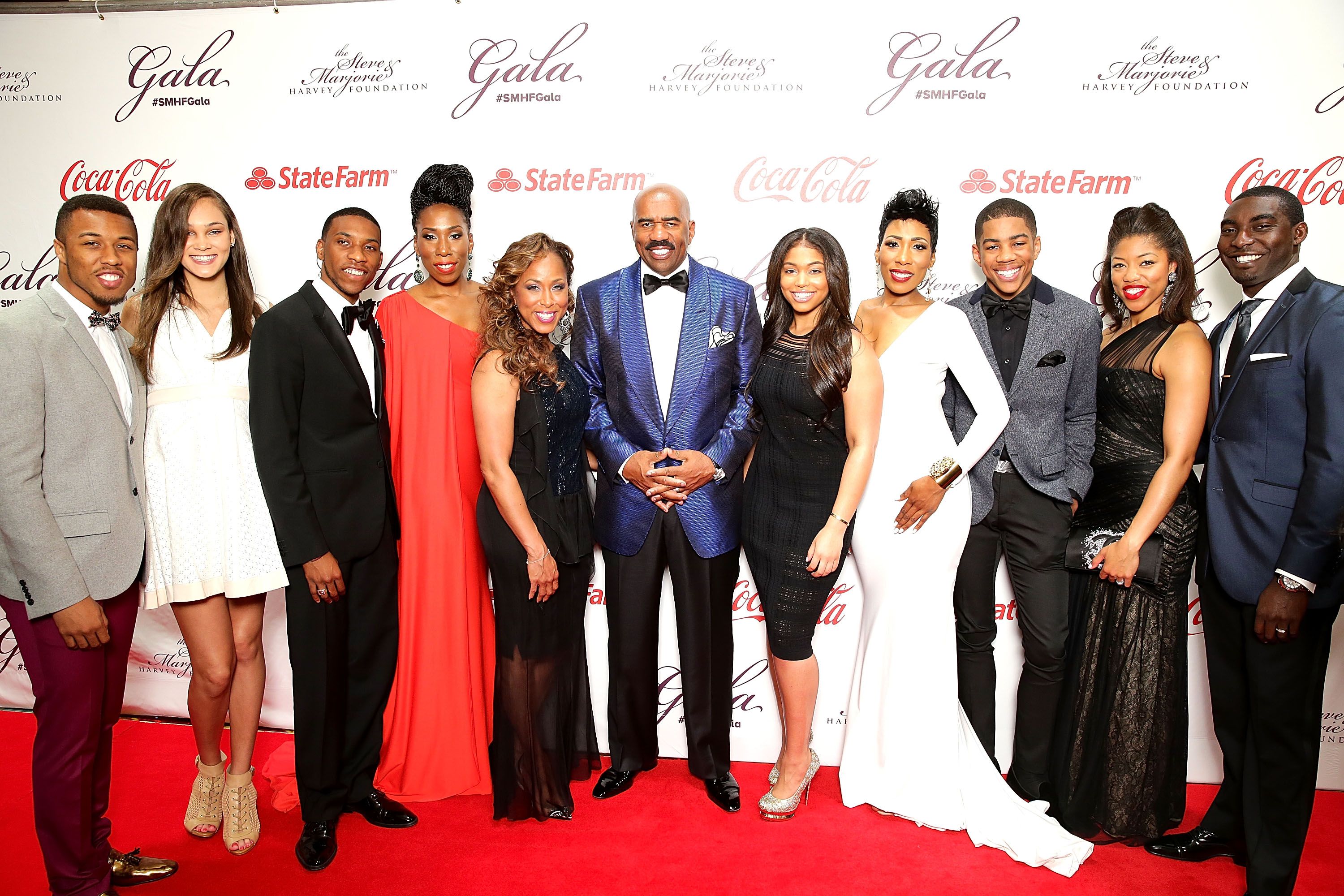 Twelve years after their marriage - and 30 years after their first meeting - Marjorie and Steve are a glowing example of what a happy marriage should be. But as Marjorie says...It took them long enough to get it right. Marjorie said:
"I wish every woman can find a soulmate like I've been blessed to find. This is really my best friend. I can talk to my husband about any and every thing."
As for Steve, he is obviously proud of his beautiful wife and seems to have only one complaint. After waiting for years for his children to leave the house so he and Marjorie could be alone, they are now coming back - and bringing grandchildren...