Kevin Hart from 'Jumanji' Celebrates Daughter Heaven's 15 Birthday with Sweet Message & Throwback Photo
Kevin Hart takes a trip down memory lane on his daughter, Heaven's, fifteenth birthday and expresses his surprise at how fast time flies. 
Kevin Hart recently took to his Instagram page to share a sweet photo of himself and a younger Heaven sitting side by side. Kevin expresses how much he loves and adores his little girl. Captioning his photo, Hart wrote:
"Woooooow....where does the time go??? I find myself saying that every year...I love you to the moon and back."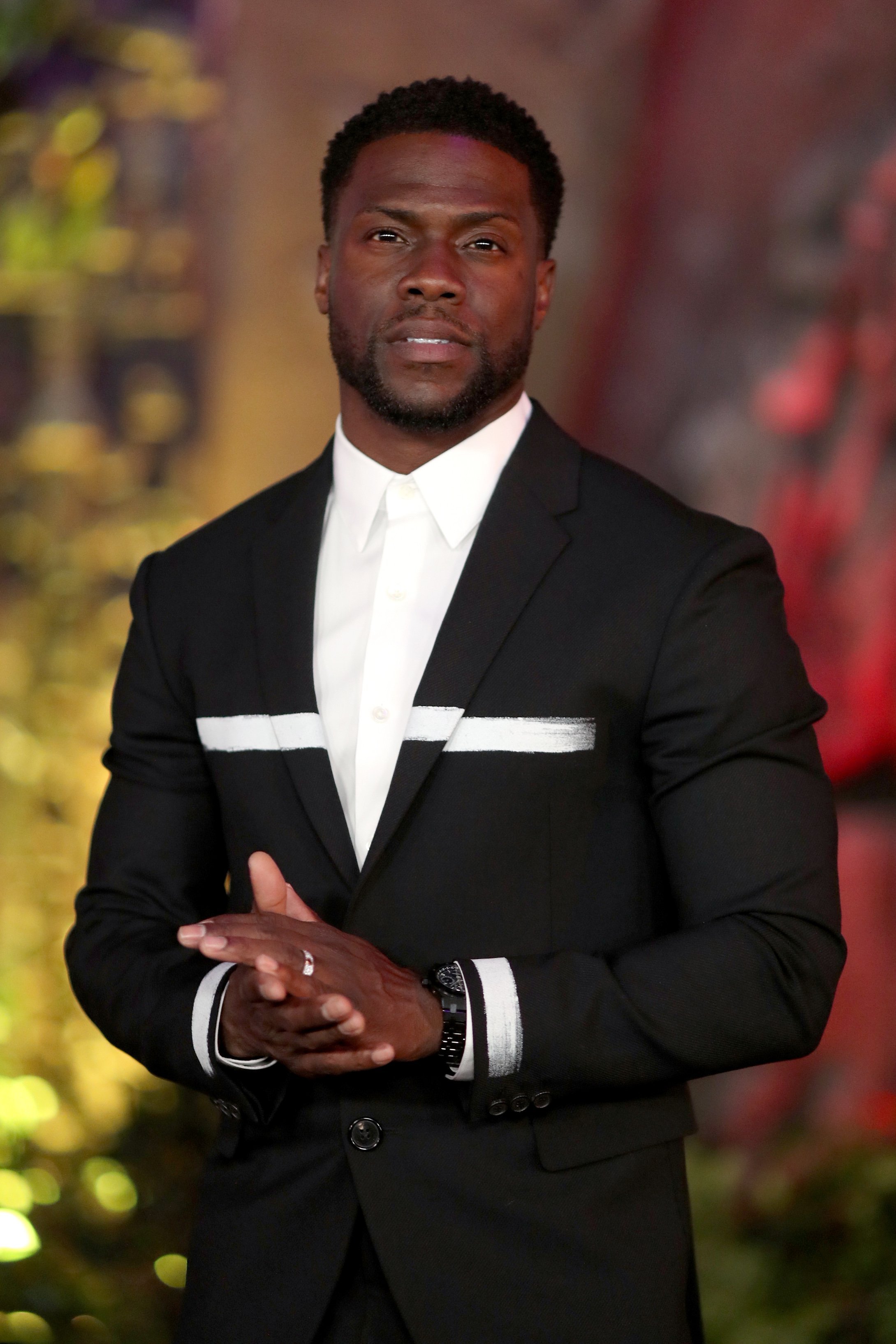 In the sweet photo, both father and daughter were peering into a Scooby-Doo book with rapt attention. Clad in a dashing pink jacket and jeans, little Heaven held up the book in her hands.
The father and daughter were both rocking white sneakers with Kevin dressed in an all-grey Nike sweatsuit. Kevin also added that Heaven had become more than a daughter to him, stating that she had become his support system, best friend, and motivation.
The happy father then concluded his heartfelt message by wishing her a happy birthday and sharing his pride in the young woman his little girl has grown up to become.
Fans reacted to the adorable photo of the two, offering the sweet fifteen-year-old birthday wishes and good fortune.
Hart has a penchant for throwbacks.
In March 2018, Kevin began a reality Television show called "What The Fit," which features the actor with guest-stars and friends doing hilarious workout routines.
The 40-year-old actor and comedian have returned with a new season of the show in March 2018, and the first episode featured him in a vintage '80s inspired workout outfit. Expressing his love for the gear, Hart said:
"We should have '80s day when we work out from now on!"
Not sharing in his excitement, his trainer, Ron Everline, who joined him on the episode, humorously disagreed. Kevin Hart has become a household name over the years, best known for many of his comedies.
The actor is, however, not relenting and has picked up a new project for the year 2020. Hart is set to star in an action-comedy scripted by Paul Downs and Lucia Aniello.
Kevin has since the new release of his last film, "Jumanji: The Next Level," taken up new projects ready to entertain his fans. Heholds his work and family very dear to his heart.