John Legend and Chrissy Teigen Share Funny Story of Their Short-Lived Breakup during IG Live Session Amid Quarantine
R&B Icon John Legend and his sensational wife, Chrissy Teigen, recently made a ground-breaking revelation about their relationship during an Instagram Live session amid the COVID-19 induced self-isolation.
John Legend and Chrissy Teigen are making the most of the self-quarantine period, and from time to time, they keep fans abreast of what the family is up to indoors.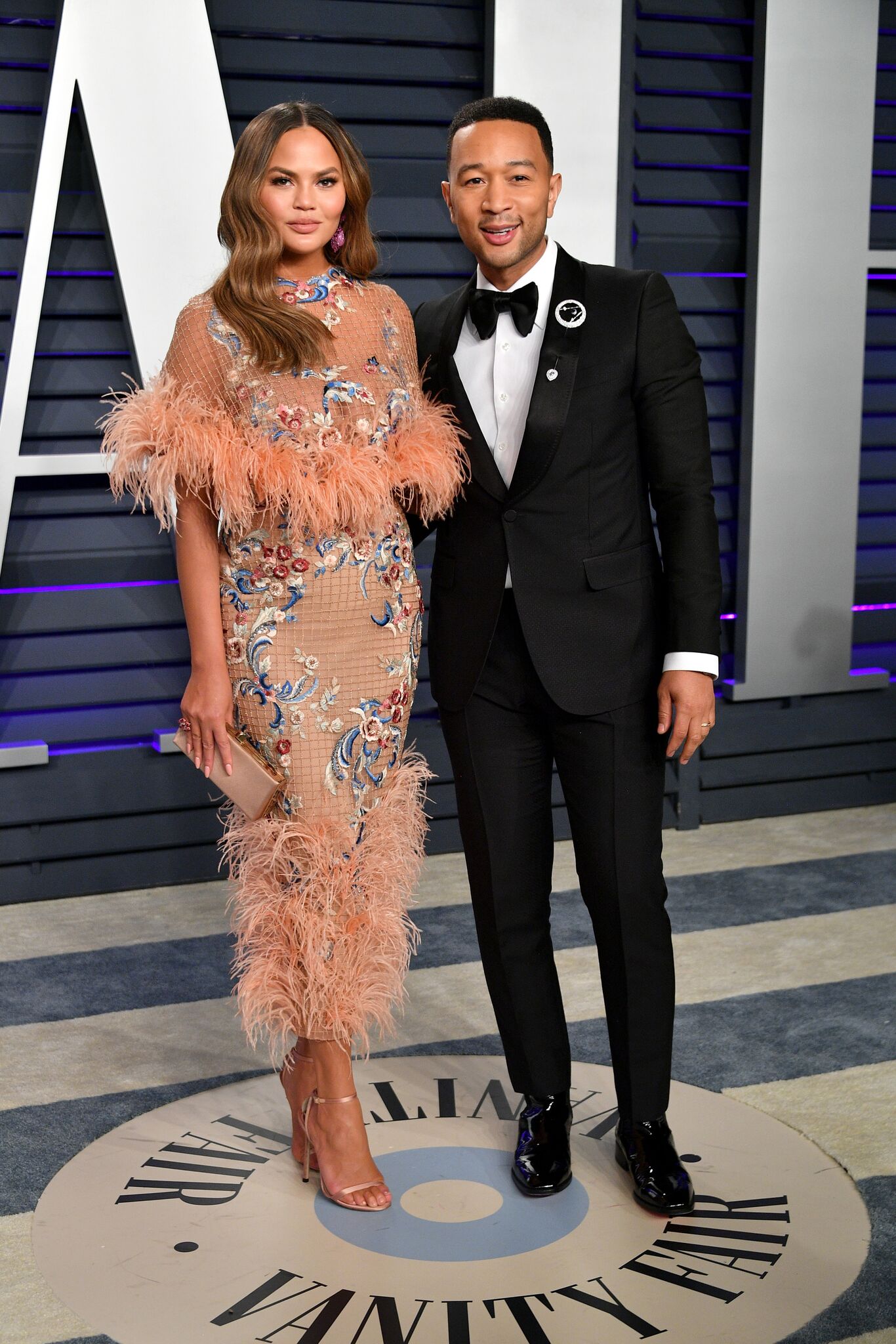 A
recent
 Instagram Live broadcast from the star couple had them recalling older times when they were dating. The video began with Legend sitting in a robe and facing his piano while getting ready to play according to fans' requests.
Legend had just broken up with her at the time while they were on tour. She was still into him and couldn't go home, so she had to go to one of his shows.
Peeping from a nearby shelf were some of his awards, especially his several Grammy accolades which could be seen. John played some sounds to the delight of fans before his famous wife decided to grace the occasion with her presence.
Teigen, who is known for her wittiness and sarcastic expressions, didn't disappoint as she showed up in her towel with a turban wrapped around her hair and a tall glass of wine.
While the "All of Me" crooner played on, the former swimsuit model listened alongside fans who joined the live video session. When John played his hit tune "Everybody Knows," Teigen went back in time to recall a sad period when they broke up.
She recounted to fans that Legend had just broken up with her at the time while they were on tour. She was still into him and couldn't go home, so she had to go to one of his shows. Teigen recalled what happened, saying:
"And then he sang this song and I was in the front row and I was crying because I liked this song a lot and he had just broken up with me."
According to Essence, this isn't the first time that the candid pair would be sharing their break up story. John once opened up during an interview with The Guardian about what led to their split. He told the publication: 
"I was really stressed and busy. I was just like, 'I'd just be happier single right now,' and she was like, 'No.'"
However, the cookbook author had her own version of the story and made sure to share it with fans on Twitter. She explained that she refused to yield to his request because he was "being a whiny face."
According to Vanity Fair, the People's "Sexiest Man Alive" and his beloved spouse are the ideal couple in Hollywood. The news agency confirmed this after paying a visit to the family's home for an interview.
It wasn't a a typical breakup. He was on tour and his voice hurt and he was being a whiny face about everything and so yeah, I was like "no"

— chrissy teigen (@chrissyteigen) September 5, 2017
Besides holding it down in their marriage, Legend and his wife are a formidable team against adversity. This they portrayed during their social media war with President Donald Trump.
As noted by OprahMag, John and Teigen's brood is a beautiful one. With Luna tilting towards her mom and Miles being a daddy's boy, the parents get to bond with their bundles of joy.
Chrissy regularly flaunts her mini-mes on social media, and the entire Legend clan is nothing short of adorable!