Duane 'Dog' Chapman Pays Tribute to Late Country Legend Kenny Rogers in Tweet
Duane "Dog" Chapman paid tribute to late music legend, Kenny Rogers, who passed on over the weekend. The reality star took fans down memory lane in his post.
Following the passing of Country Music star Kenny Rogers, many celebrities and fans worldwide have been showing their last respect to the icon.
Bounty hunter Duane Chapman made sure not to be left out as he took to Twitter, where he shared his thoughts about Rogers.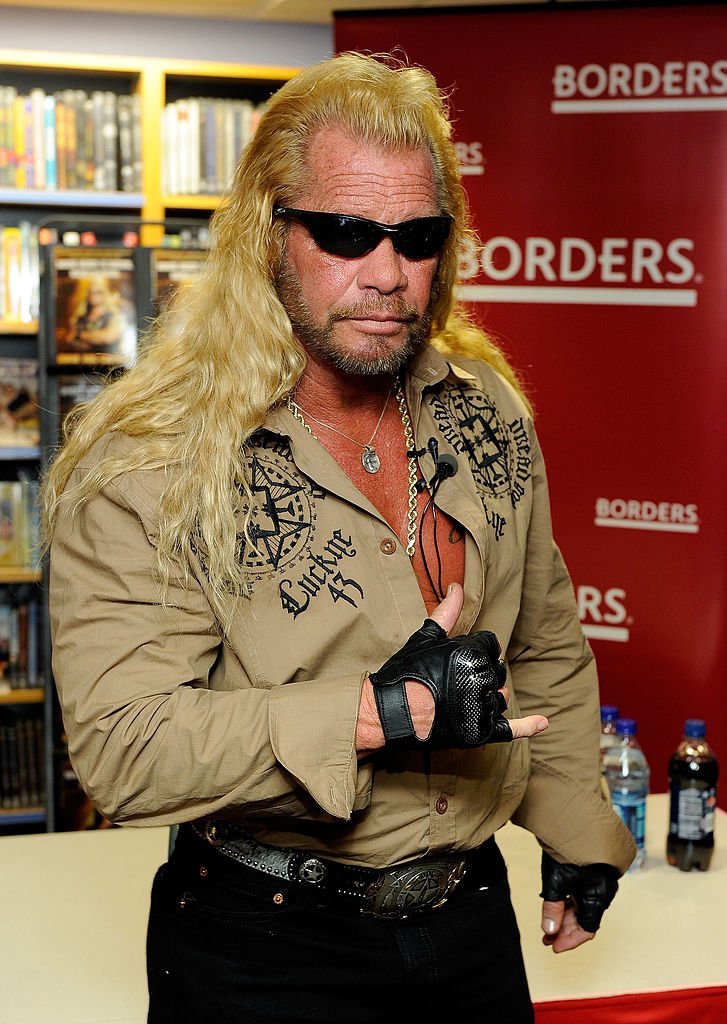 CHAPMAN'S TRIBUTE 
On his Twitter timeline, the "Dog the Bounty Hunter" personality shared a GIF of "The Gambler" crooner who seemed to be at an award show in the brief clip. Chapman wrote:
"rip#KennyRogersRIP"
Fans expressed their shock as they mourned the late musician. Some took trips down memory lane while doing over his milestone music list. A fan wrote: "very sad waking up to see this. God bless Kenny and his family." 
MORE FANS SHARE THEIR SADNESS
No matter how old a person gets, people are never prepared for the news of death and fans mourned the loss of the late country star. Someone wrote of the veteran celebrity: "one of the best country singers ever."
A third person added: "So sad. I loved him and his music." Someone else wrote: "condolences and prayers for the Rogers family…" others had their attributing messages lined up in the comments as well.
rip #KennyRogersRIP pic.twitter.com/fNqjJXJEFt

— Duane Dog Chapman (@DogBountyHunter) March 21, 2020
ROGERS'S LAST MOMENTS 
Following the announcement of his demise, the "Water & Bridges" singer's spokesman, Keith Hagan, has been updating fans on the event surrounding preparations for the star's funeral.
According to Hagan, the legend's family has decided on a private ceremony with a limited number of people due to the COVID-19 crisis. The family is looking on to a more significant memorial later on when the pandemic dies down.
ROGERS AND RICHIE 
Kenny Rogers was known for his milestone career in country music. As a singer and songwriter, Rogers wrote touching stories in his songs and his style drew music lovers to him.
With Lionel Richie, Kenny made magic! The two came about the hit track "Lady" amid their strong bond and friendship. Besides their music, the "Stuck On You" hitmaker and the country star were famous for their heartwarming friendship.
Today I lost one of my closest friends 💔So much laughter so many adventures to remember, my heart is broken... My prayers go out to Kenny's Family.🙏 pic.twitter.com/2lbwFffeYq

— Lionel Richie (@LionelRichie) March 21, 2020
On Twitter, Richie solemnly put down his words for the late icon. His tribute was heart-tugging as he described how much happy times they had as pals.
Kenny Rogers passed on at the age of 81 due to natural causes. He was home-treated towards the time of his passing. The star has 24 songs that topped the charts alongside an array of accolades, which include few Grammy Awards.