Cynthia Bailey's Daughter Noelle Robinson Goes Public with Girlfriend Alexis Powell in Sweet Instagram Posts
Noelle Robinson shared several TikTok videos featuring her girlfriend while isolating themselves from the Coronavirus. Noelle also opened up about their relationship in a separate clip. 
Cynthia Bailey's daughter, Noelle Robinson has gone public with her rumored girlfriend while in isolation. Noelle shared a series of clips on social media seeming to acknowledge her relationship with YouTuber, Alexis Powell.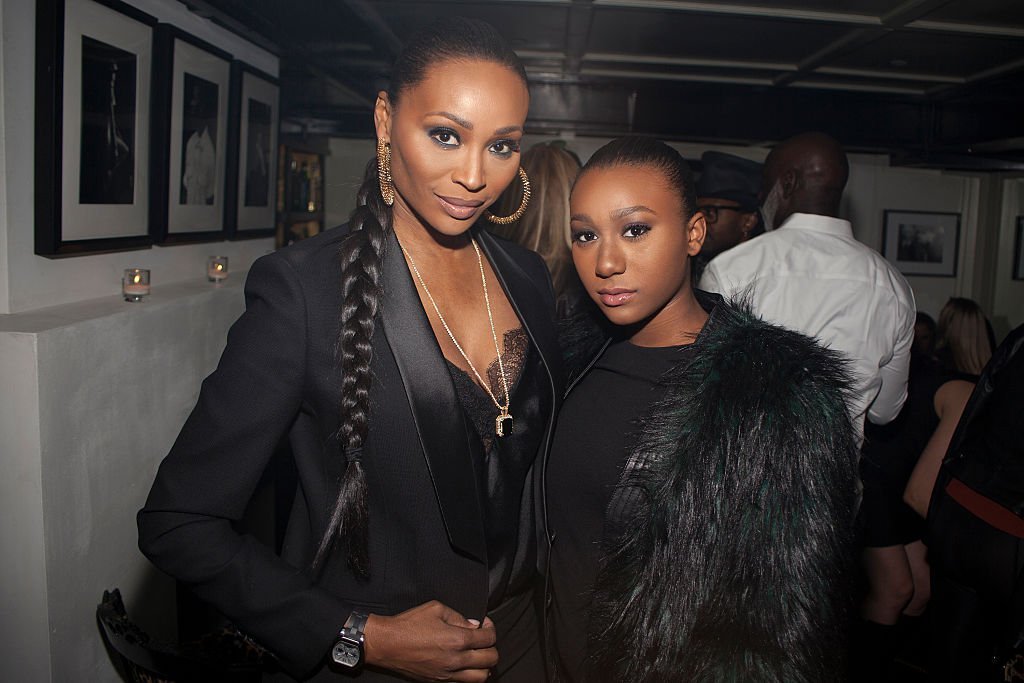 HOW THEIR RELATIONSHIP BLOSSOMED
Alexis, who graduated from Howard University where Noelle spent her freshman year, met the reality star's daughter during an interview at the university for her YouTube channel. They would later confirm their relationship in a Q&A on Instastories.
Alexis was first spotted publicly with Noelle during a dinner with Noelle's mother, Cynthia, future stepfather, Mike Hill, and his two daughters. The couple also spent Valentine's Day together in Las Vegas.
ON COMING OUT AS SEXUALLY FLUID
Noelle has opened up to her mother about being sexually fluid on "The Real Housewives of Atlanta." Cynthia was very supportive of her daughter's decision to come out with only her happiness as her priority.
Noelle first revealed that she was "in love" when she shared photos of herself with a bouquet of white roses.
Noelle told her mother that she didn't want to be boxed or labeled and preferred to like whoever she liked. Her mother agreed.
"If you meet an amazing young lady, that's a blessing. If you meet an amazing young man, that's a blessing," Cynthia said. "As long as they're good people and they love and support you."
IN LOVE AND OUT IN THE OPEN
Noelle first revealed that she was "in love" when she shared photos of herself with a bouquet of white roses. "Wow okay I'm in love," she wrote to caption the pics.  In the comments section, Alexis responded by writing, "Anything for you."
More recently, Noelle shared clips of her and Alexis spending time together while doing their duty of staying home due to the Coronavirus. On her Instagram, she featured a couple of their TikTok videos.
In a separate post, Noelle also shared a clip she described as "ANSWERING THE QUESTIONS IVE BEEN CONSTANTLY GETTING AND AVOIDING UNTIL NOW."
Noelle opened up about her relationship with Alexis and shared that they met on her third day of school in Howard.
The couple Alexis coined as "Nolex" is certainly a reason for their parents to be proud. They have opened up to the world about their relationship with the support of their loved ones.
It's good they have each other, especially during these days when it's essential people in isolation are surrounded with love. Cynthia certainly supports this.