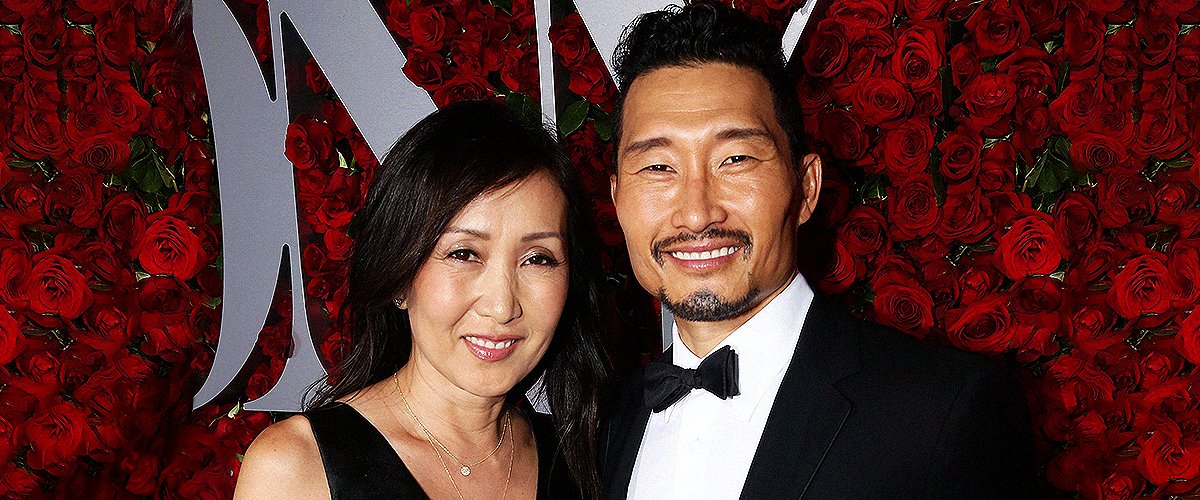 Getty Images
Daniel Dae Kim Has Coronavirus — a Glimpse inside His Long-Lasting 26-Year Marriage
Hollywood star Daniel Dae Kim recently revealed that he had tested positive for the COVID-19 virus. Despite the fame and success the actor has enjoyed, he has remained married to wife Mia Dae Kim for nearly three decades.
The "Lost" star recently revealed to his fans in a lengthy video message that he had tested positive for the highly contagious Coronavirus.
Kim explained that he started feeling symptoms on his flight back home to Hawaii after he spent several weeks filming a new production in New York City.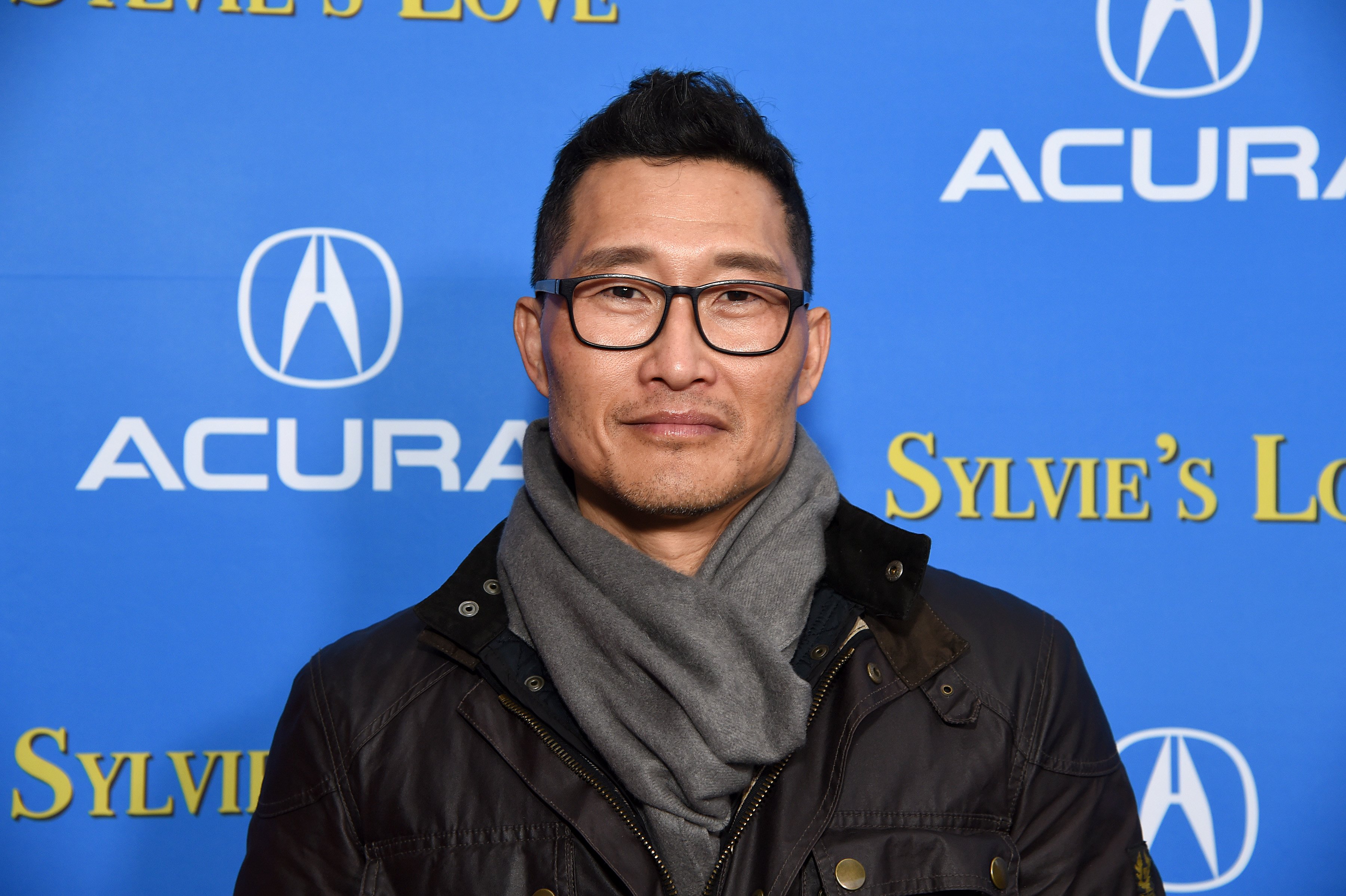 Daniel Dae Kim attends the after party for "Sylvie's Love" on January 27, 2020, in Park City, Utah. | Source: Getty Images.
In the video, the 51-year-old further explained that at the time production was shut down in New Amsterdam due to the Coronavirus outbreak; he was still "asymptomatic."
Kim said he started feeling funny on the flight to Hawaii and noticed some scratchiness in his throat, which was very different from how he usually gets when he is sick. Continuing the video, the talented actor said:
"To be safe, when I got home, I quarantined myself in a room in the house and tried to rest on my own. But later that night, I started feeling tightness in my chest..."
The father of two revealed that he got tested in one of the newly-built, publicly available drive-thru testing centers in Honolulu.
After getting a positive diagnosis, Kim then proceeded to manage his symptoms personally by self-isolating himself, with medications from his doctor.
While the former "Hawaii Five-O" star didn't specify the type of drugs used, he did express optimism over his recovery and even hinted at a willingness to help authorities to develop a vaccine for the COVID-19 virus.
In a follow-up video a week after announcing his diagnosis, Daniel Dae Kim, gave an update about his health on Instagram, saying that he felt "practically back to normal."
He added that he has been in total isolation from his family, who thankfully do not have any symptoms, but he was looking forward to getting reunited with them.
Kim, who wasn't hospitalized all through the terrible ordeal, admitted that of all the medications he was on, the antimalarial drug hydroxychloroquine was the most useful to him.
Other celebrities who have been infected by the deadly virus include Tom Hanks and wife Rita Wilson, Idris Elba, Kristofer Hifju, amongst several others.
KIM'S MARRIAGE AND PERSONAL LIFE
Even though Kim splits his time between New York and Los Angeles, he still spends most of the year in his home in Honolulu. The Asian actor has been married to wife Mia for over two decades, and the couple is blessed with two sons Zander Kim and Jackson Kim.
The couple got married in 1993 at the First Presbyterian Church in Fairfield, Connecticut. Daniel Dae Kim's wife is a graphic designer and publisher of medical and science books.
Daniel Dae Kim's family is very closely-knit, and the proud parents have managed to keep it that way over the last three decades.
In a 2010 interview, the Asian American actor revealed how he and his wife still write love letters to each other on birthdays and special occasions. Kim said:
"we'll write a note in a card and hide it around the house, like next to the toothbrushes."
He also said that the most important lesson he has learned about marriage is to always consider the other person's perspective before speaking.
The famous actor was born in Busan, South Korea, to parents Dr. and Mrs. Doo Tae Kim, and later moved to the United States with his family when he was just over a year old.
Much of his childhood was spent in New York City, Bethlehem, Pennsylvania, and Easton. In 1990, Kim got twofold four-year certifications in theatre and political theory from Haverford College, before he then proceeded to obtain an MFA from NYU's Graduate Acting Program in 1996.
CAREER AND NOTABLE MOVIE ROLES
Kim got his first major acting break when he featured in Crime Scene Investigation playing the character of a treasury specialist. But the show that helped announced the actor into the entertainment industry was his role as Chin Up Kelly in the CBS reboot of "Hawaii Five-0."
The show debuted on September 20, 2010, helping the actor gain widespread plaudits and strong recognition. However, Kim announced an exit from the CBS hit show in a Facebook post to fans ahead of the eighth season.
Daniel Dae Kim and Solimane Lamouri on the set of "Hawaii Five-O" on March 15, 2017 | Photo: Flickr/Solsol1971
In the post, Kim admitted that his exit was due to a breakdown in contract negotiations. In his words:
"Though I made myself available to come back, CBS and I weren't able to agree to terms on a new contract, so I made the difficult choice not to continue."
The Hollywood star also used the post to touch on diversity problems in the industry, especially for Asian American actors.
Kim has always been vocal about the unfair treatment of Asian American actors, and in 2015, he joined up with the #IAM campaign, which was produced by CAPE to shed more light on the industry problem.
Kim also has notable movie credits, featuring in The Divergent Series: "Insurgent," which was a spin-off of 2014's "Divergent."
More recently, the actor became one of the first-ever Asian American comic heroes on the screen when he starred as Ben Daimio in the latest installment of the "Hellboy" franchise.
Please fill in your e-mail so we can share with you our top stories!