Tamron Hall Opened up about Hilarious Story of Her Baby Boy Moses' First Time in Church
American broadcast journalist Tamron Hall, who became a mother at 48, shares a hilarious story of her baby's reaction at church for the first time.
Babies are adorable. However, there are times when these lovely creatures can do some embarrassing things that leave their parents reeling in despair and shame. Irrespective of what they do, these moments become hilarious over time.
Tamron Hall once opened up about the hilarious moment she took her son Moses to church for the first time. The talk show guru expressed how the moment was one she would never forget in her lifetime. Here is what happened.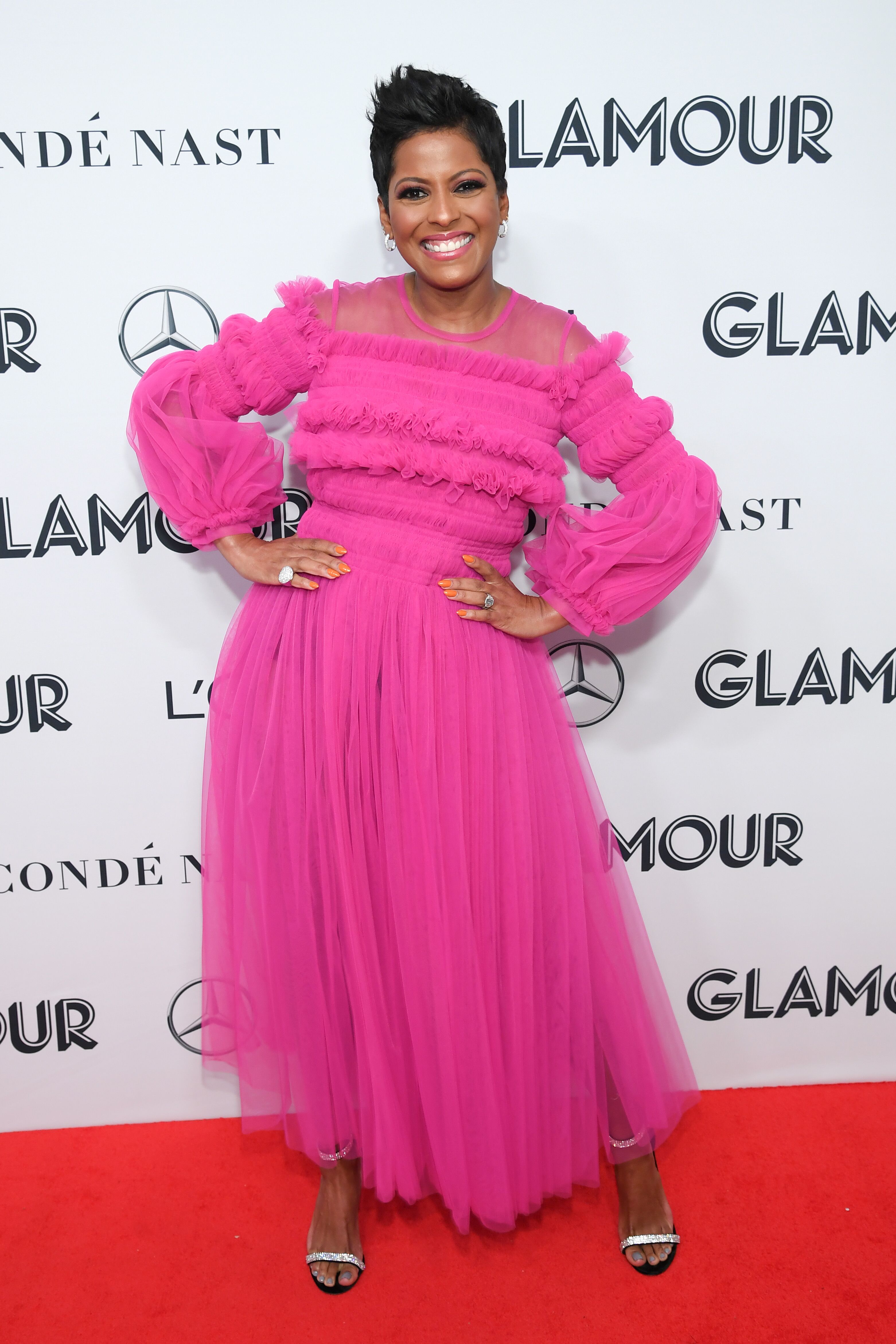 MOSES' FIRST TIME IN CHURCH
Tamron, who gave birth to Moses on the 25th of April 2019, decided to take him to church after a few months, and the little one had a surprise waiting for his mom.
Detailing the experience, Tamron revealed that she and her husband took lots of Moses' pictures before going to church. The first picture she shared shows the baby looking excited and happy to go to church.
After that, Tamron's next image shows Moses in the church during the service, and she said he kept looking like he was ready to leave and head out for brunch. When she was done sharing the pictures, Tamron then detailed how things took a turn during the sermon.
Explaining, the journalist stated that when it was time for the sermon to begin, she settled Moses into his baby carrier and made sure he was comfortable before turning to concentrate on what was about to be shared.
As the sermon began, the mother of one said she heard her son begin to make stretching noises. She initially thought he was just stretching out and being goofy as she tried to caution him not until she heard him start to make poop noises.
Hurriedly, she had to carry him out of the service but he had drawn the attention of those around them. Now out of breath from laughter at this point, Tamron stated that she had to take him out and clean him up, which unfortunately lasted the whole duration of the sermon, causing them to miss the entire address.
MOM AT 48
Tamron, who became a mother at 48, kept her pregnancy away from the public eye because she was scared of losing the baby.
Tamron explained to "People" that despite her happiness, she harbored the fear that she might lose the child and would be heartbroken if that happened; hence, her decision to keep quiet about the whole process until she was due.
She cleverly announced her pregnancy using the "Baby Shark" song. In the video, Tamron wore a white dress and used the "Baby Shark" book to cover her bump before revealing it.
Detailing her experience of being a mother at 48, Tamron said she had some fertility issues that did not allow her to get pregnant or retain a baby.
Her journey to wanting a baby started when she was in her 30s, but after several tries, she was able to conceive at 48. Her son, who happens to be her first and only child, is also the first and only one for her husband Steven Greener, whom she married in a private wedding ceremony without the fanfare of the media.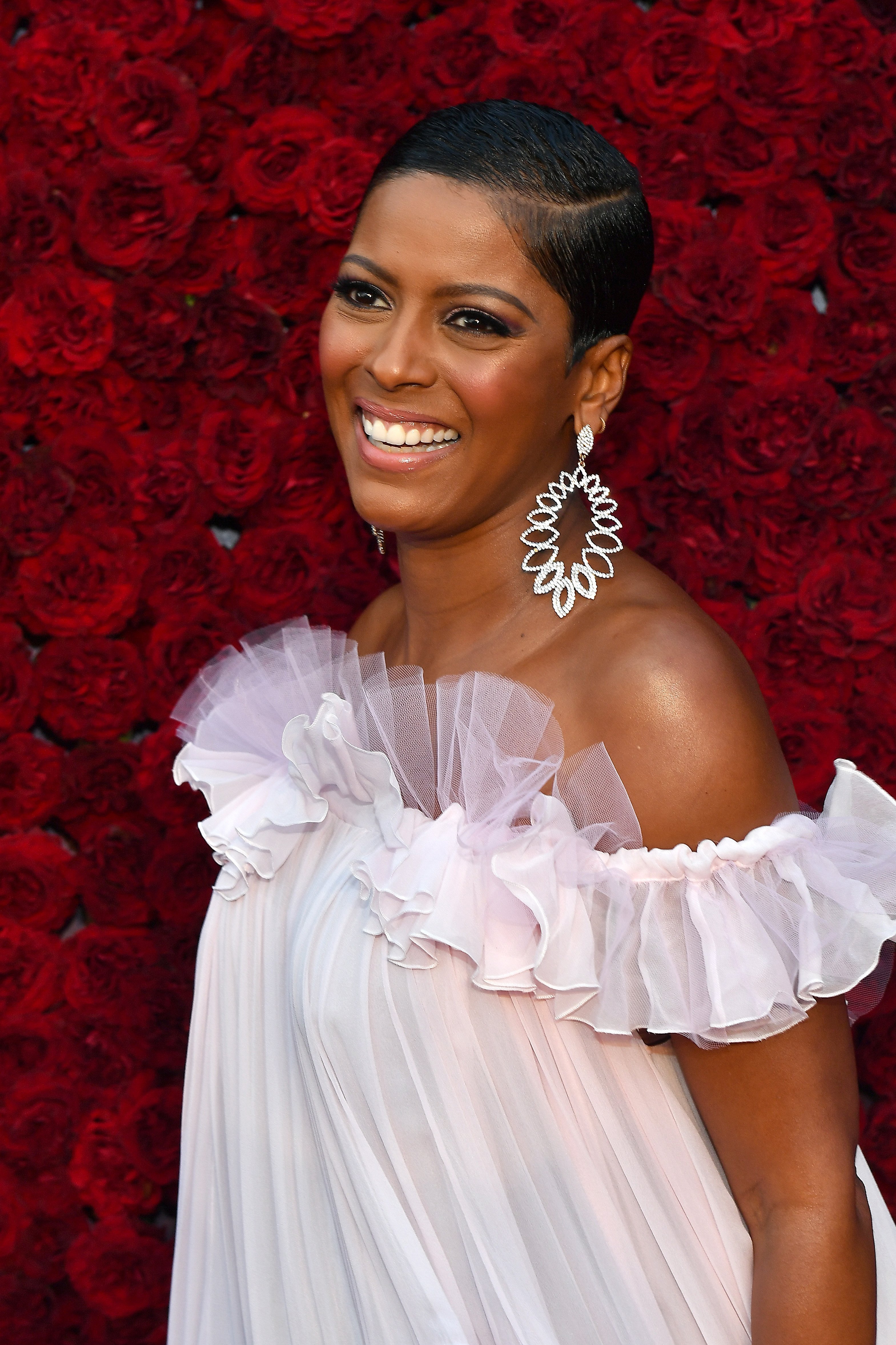 JOYS OF MOTHERHOOD
Being a mother for the first time, Tamron alluded that she was happy and nervous at the same time. Her happiness came from the little bundle of joy she had, and the nervousness had to do with how she would juggle being a mom and having a career.
One thing that has helped her so far, she revealed, is the community of women around her who have helped in the journey. From her mother to friends and other mothers, Tamron has all the help she can get with her baby Moses even at times when things are pretty tough.
While at a point, some people tried to shame her for leaving her baby when she had to work, Tamron revealed that she has help from a nanny who adores her son.
With the birth of Moses, Tamron has expressed that she now has a clearer understanding of things and items needed to make one comfortable. From chapsticks to nipple butter and nursing bras, Tamron embraces all the joys that come with motherhood.
SUPPORTING HUSBAND AND FATHER
Although it is not known when Tamron Hall married, one thing is sure, and that is the fact that Tamron Hall's Husband is supportive and a father who ensures to help his wife with their child.
Steven Greener might be a music executive who has worked with the likes of Fantasia, Cee Lo Green, and Brandy, among others, but one thing the man has that endeared him to Tamron is his shy personality.
The two, who were longtime friends before they started dating and have different religious beliefs, have mentioned that they want their son to have the best of both worlds, making sure he has roots in both Judaism and Christianity.
Steven and Tamron have often complimented one another for the roles they play in each other's lives while navigating raising a son. Of their relationship and family, Steven alluded that the best time for him is when he is home with his wife and son.