Joanna Gaines of 'Fixer Upper' Fame Shares Photo of Son Crew Standing Next to Chicken Coop and Fans React
Famous "Fixer Upper" star, Joanna Gaines, is a proud mom as she takes to social media to share a heartwarming update that features one of her little boys. 
Joanna and Chip Gaines have been together for over 15 years. In that time, they've managed to build a burgeoning real estate and lifestyle brand, raise a charming family, amass a sizeable net worth, and create their own dream home.
The 41-year-old mother recently took to her Instagram page to post a picture of her youngest son, Crew, standing in front of a hen house, doing farm chores.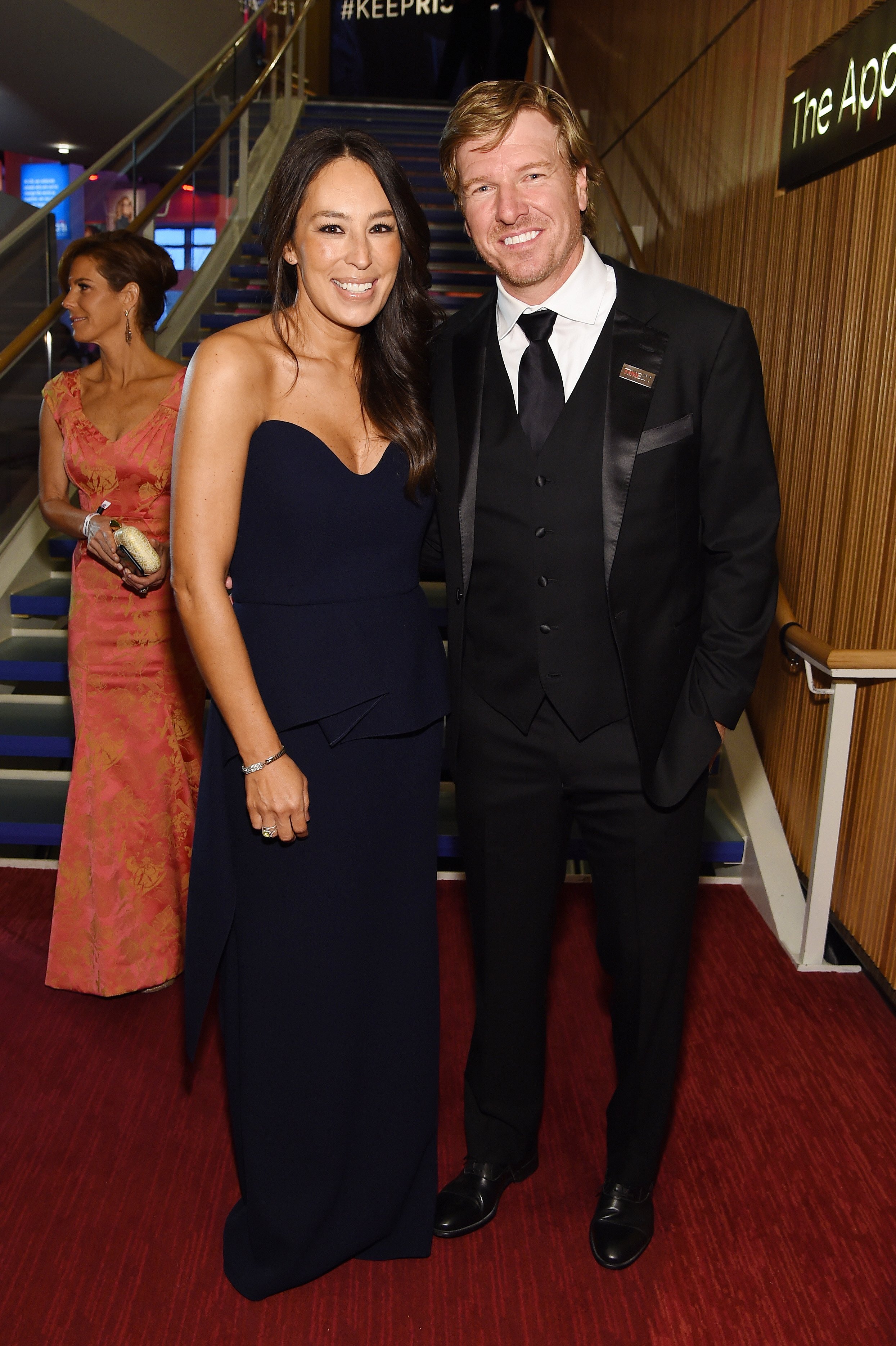 The cute toddler was dressed in overalls and had farm boots on. "Farm chores," the proud mother captioned the lovely post, adding a yellow duck emoji. 
The post melted hearts and had some fans of the successful entrepreneur commenting on how fast the little boy is growing while others referred to him as a "little farmer," thoroughly impressed by Crew's desire to help out. 
Though the power couple currently has five kids, Chip Gaines has expressed his desire to have more, and Joanna doesn't seem to mind. Joanna, at a sit down the pair had with Today's Willie Geist, mentioned that:
"When I'm 50, Chip's going to want more kids."  
The love the Gaines have for children, especially their own, is no secret in the entertainment world. Both parents can often be seen posting pictures and videos featuring their kids doing a myriad of things. 
The move was a significant risk for their career.
The kids themselves all seem to be walking in their parent's footsteps as they also seem to have developed a mutual respect for nature. 
According to CheatSheet, Joanna reportedly decorates homes with potted plants and flowers to give them a more natural touch. 
Earlier in 2017, Chip and Joanna officially said goodbye to the show that made them famous — this was reportedly done in an effort to spend more time with their kids. 
Though the move was a significant risk for their career, the couple seems to be doing okay. Their Magnolia enterprise now includes a marketplace, magazine, books, home goods, and a restaurant. 
It doesn't all stop there as there are reported plans to expand to include a coffee shop, hotel, and television network. 
Chip and Joanna Gaines met in 2001, and the two dated for a year before Chip popped the big question. They tied the knot on May 31, 2003, at the Earle Harrison house in Waco, Texas.