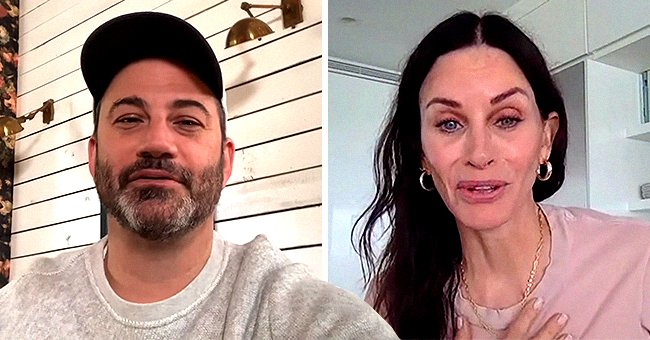 YouTube/Jimmy Kimmel Live
Courteney Cox Admits She's Watching 'Friends' Reruns during Quarantine Ahead of Reunion Special
Courteney Cox found an interesting way to pass the time in self-isolation during the coronavirus pandemic - to rewatch the entire series of "Friends."
Even though Courteney starred in the beloved comedy, she feels the need to jolt her memory, so the free time amid the lockdown will come in handy. But there is a good reason behind the binge-watching.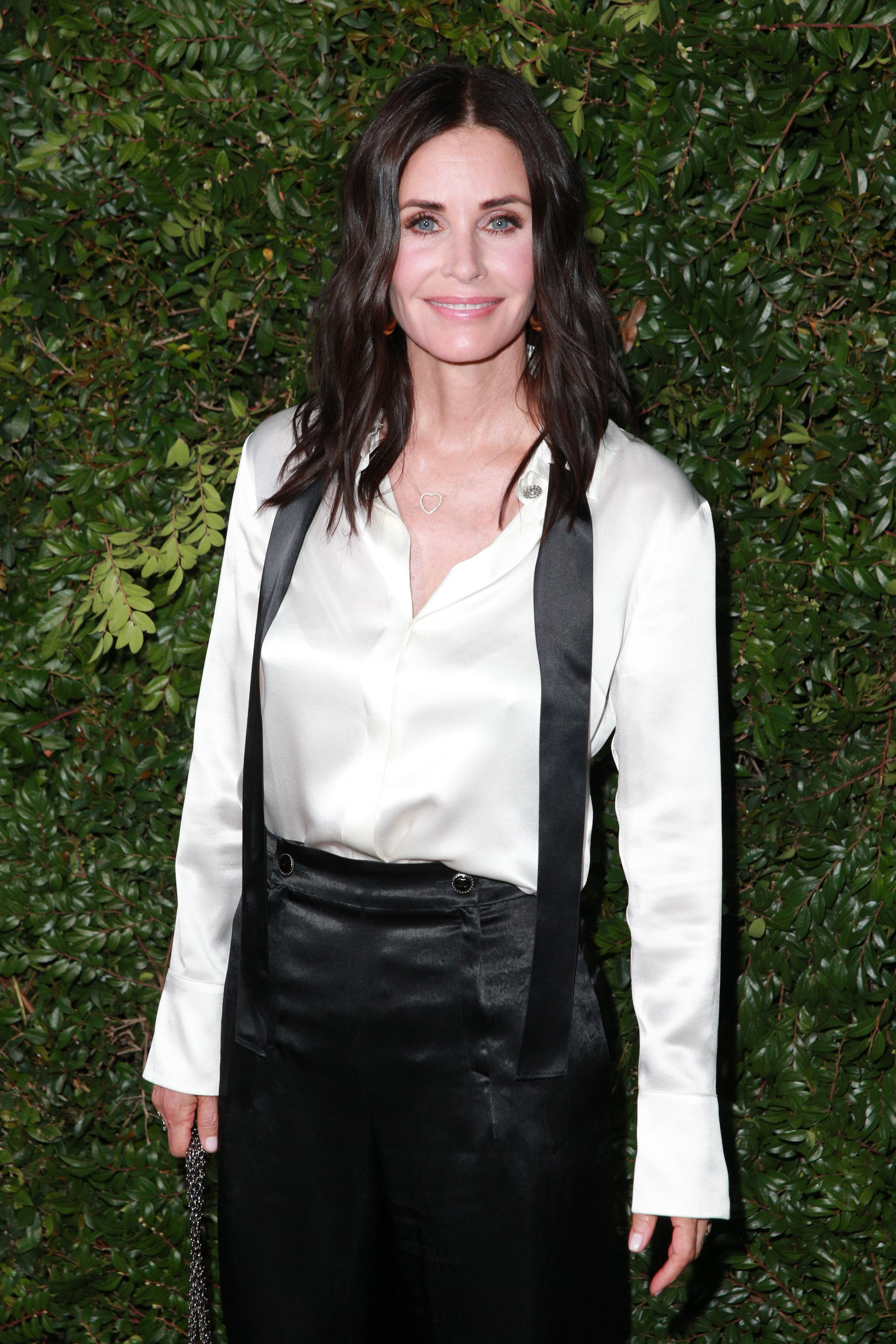 Courteney Cox attends the CHANEL Dinner Celebrating Our Majestic Oceans on June 2, 2018, in Malibu, California. | Source: Getty Images.
WHY SHE IS BINGING 'FRIENDS'
While featuring as a remote guest on "Jimmy Kimmel Live!" on Wednesday, the 55-year-old actress said that she had just started rewatching the first season of the show that made her a household name.
Since people love the show - even after all these years, and especially after word got out about a reunion show, Courteney said that she's been getting asked "all these questions" about "Friends."
While meeting with producers regarding the series' reunion show, Courteney realized how much she had forgotten about the show, and added:
"I don't remember being on the show! I remember certain times in my life. But I don't remember episodes. I would never pass, I would fail every test!"
THE 'FRIENDS' REUNION
Taping of the "Friends" reunion alongside her co-stars Matt Le Blanc, Matthew Perry, David Schwimmer, Jennifer Aniston, and Lisa Kudrow would have taken place on March 23 and March 24, but it got postponed.
After the confirmation of their reunion, Courtney shared her excitement with E! News and said:
"So the exciting thing is that we're all going to get together for the first time, in a room, and actually talk about the show."
HBO Max planned to launch in May with all 236 episodes of the series available along with the unscripted reunion special.
COURTENEY GETS PHYSICAL
However, brushing up on "Friends" history is not the only thing that's been keeping Courteney busy. Making sure to get in some physical exercise, the 55-year-old actress took part in the "Why Is Everything Chrome" TikTok challenge.
Even though she enthusiastically gave it her best effort, Courteney thinks it may be the reason why her daughter Coco, and her other half, Johnny McDaid are "socially distancing themselves" from her.
WHEN NOSTALGIA SETS IN
Courtney may have forgotten details about her time as Monica in "Friends," but she didn't forget about the special meaning of January 23.
On January 23, 2004, the cast of "Friends" had their final dinner together before the show officially wrapped the series. Now sixteen years later, Courtney commemorated the day with a sweet throwback picture of them together.
A few weeks later, Courteney Cox got nostalgic again when she posted then and now comparison pictures that were taken of her and her daughter before their respective first formal dances.
Cracking a joke in the caption, Courtney noted that one of them looked considerably more "formal" than the other.
Please fill in your e-mail so we can share with you our top stories!