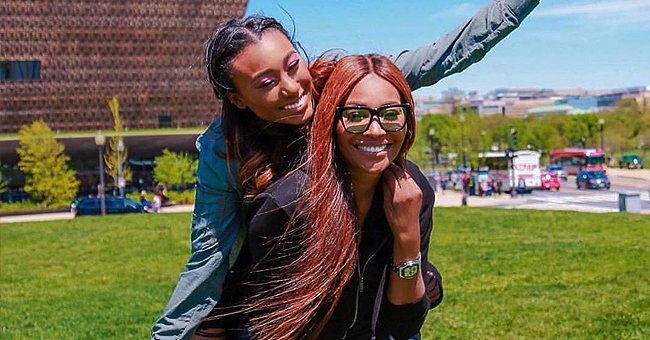 Instagram/cynthiabailey10
Cynthia Bailey's Daughter Noelle Robinson Says She Approached Girlfriend Alexis Powell First
Cynthia Bailey's daughter Noelle Robinson recently revealed that she was dating Alexis Powell, and in a question and answer session on her YouTube page, described their first meeting.
Noelle Robinson is the 20-year-old daughter of "Real Housewives of Atlanta" star Cynthia Bailey and her ex-boyfriend, Leon Robinson.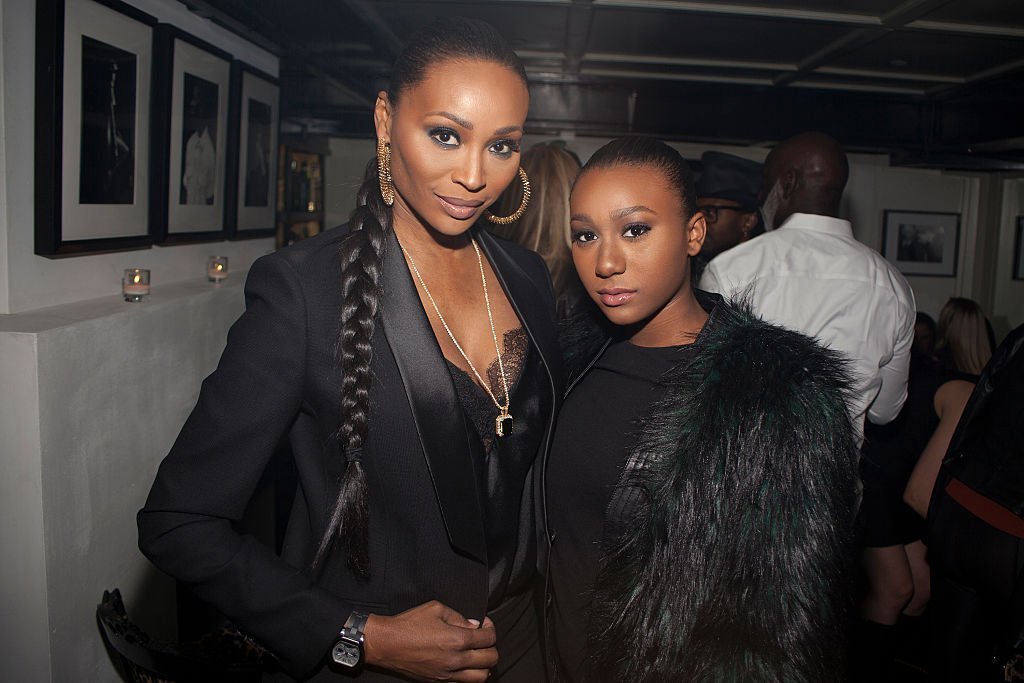 Cynthia Bailey and Noelle Robinson attend Cynthia Bailey Birthday Celebration at Omars La Ranita on February 19, 2016 in New York City. | Photo: Getty Images
The 20-year-old made the revelation in a question and answer session on her Instagram story, thus confirming the long-held rumors that they were an item.
It may look as though Noelle has a thing for Question and Answers because she did one in a newly released video on her YouTube page, where she gave more insights into her and Alexis's relationship.
In the video, Noelle answered questions bordering on many facets of her life, including one on her reason for not returning to Harvard University, and how she coped being the daughter of famous parents.
However, before going into all of that, Noelle had already faced some questions about her and Alexis, who is also a YouTuber, and how she first spoke to her.
Earlier on in the current season of "RHOA," Noelle announced that she was a member of the LGBT+ community.
According to the 20-year-old, she got to like Alexis and was interested in her. This prompted Noelle to ask a friend of hers to accompany her to go and meet Alexis.
Noelle, recalling the day of their meeting, said that it happened in their first week of school. Further describing the moment, she said:
"Literally, I came up to her out of nowhere. She was doing like a little YouTube survey, and I made my friend, I told my friend, 'C'mon, come over here with me and do this survey.'"
Noelle said she was overtly interested in talking to Alexis and discovering about her personality. After that meeting, the pair got closer, and have never looked back ever since.
It would be recalled that earlier on in the current season of "RHOA," Noelle announced that she was a member of the LGBT+ community. An outpour of support from fans followed the reality star's announcement.
Her daughter's admission wasn't a surprise to Cynthia, who revealed in a "RHOA" confessional that she only cared about her daughter's happiness.
Please fill in your e-mail so we can share with you our top stories!