Jan Howard of 'Grand Ole Opry' Fame Dies at 91
On Saturday, March 28, 2020, the country music industry lost Jan Howard, who was a singer, songwriter, and a member of the Grand Ole Opry. The star passed away in Gallatin, Tennessee at the age of 91.
The Grand Ole Opry paid tribute to the late country legend and its March 28 broadcast was dedicated to Howard. The organization wrote, in part: "You're forever a Grand Lady of the Opry and of our hearts."
In 1971, the country music star officially joined the Opry. She was the oldest living member of the country music institution.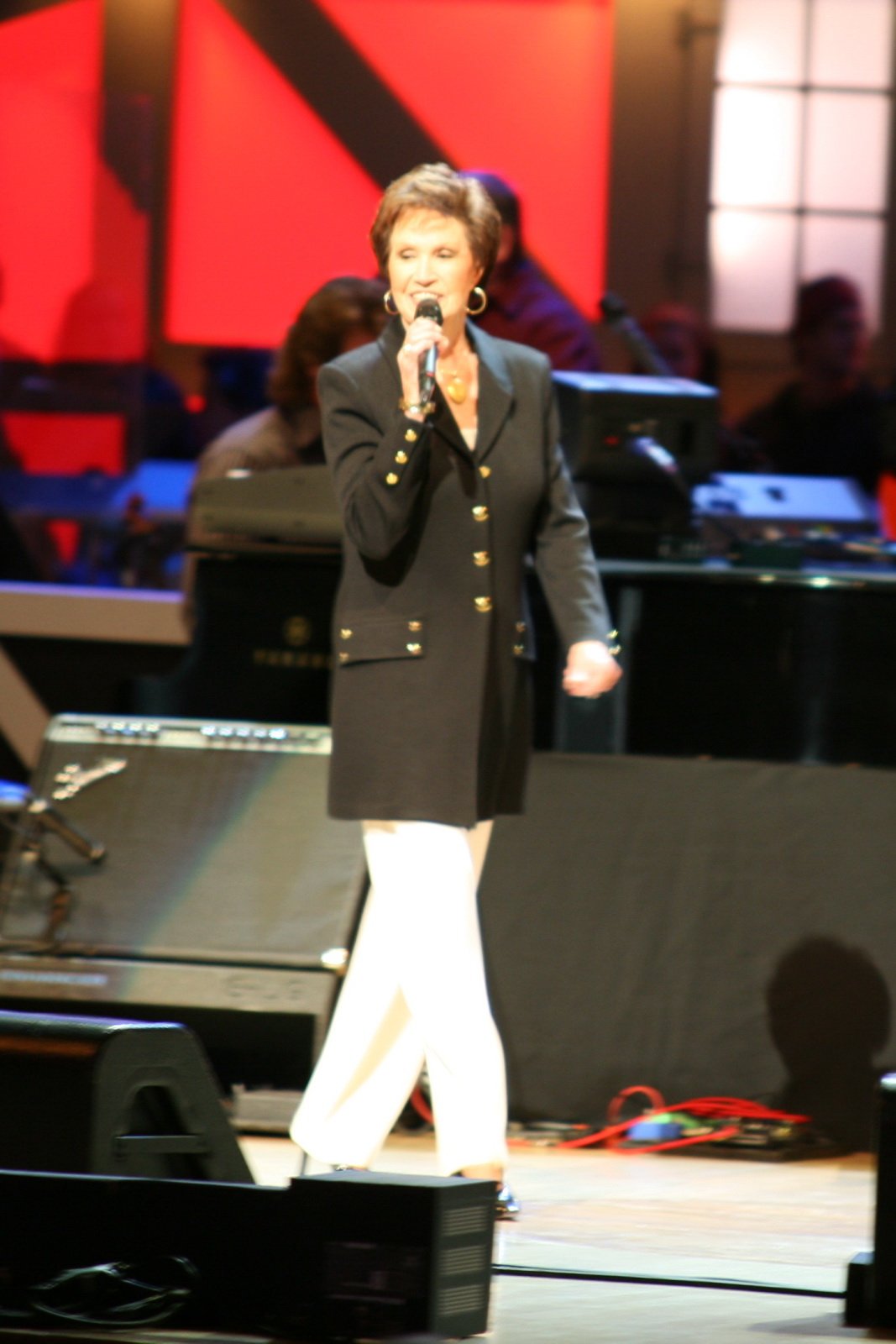 Grand Ole Opry mourns Howard's death
In a statement, Opry's Vice President and executive producer, Dan Rogers, honored the late star. Rogers called Howard "a force of nature in country music, at the Opry, and in life," adding:
"We were all so lucky so many nights to hear her voice on stage and to catch up with her backstage. We're all better for having had her in our lives."
Jan Howard.

May you Rest In Peace.

What a good friend Jan was to me when I first began playing the @opry back in 1989 and from that moment on, she always had my back and I had hers. I love you, Jan. Go fly.

Xoxo chely

— Chely Wright (@chelywright) March 29, 2020
Kicking off her music career
The singer's first country hit was "The One You Slip Around With." The song was written by Fuzzy Owen and Howard's third husband, Harlan Howard.
In 1960, the track reached the top and kicked off Howard's career. She and her third husband moved to Nashville, where she recorded "Evil on Your Mind," "Bad Seed," and "My Son.
Country music lost an incredible lady today. Rest in Peace, Jan Howard. We're keeping her family, friends, and all of her fans in our prayers. #JanHoward pic.twitter.com/RcwCkTKZd6

— Bellamy Brothers (@BellamyBrothers) March 29, 2020
A song about her son
The last song was about a letter she wrote to her son while he was serving in Vietnam. In 1968, Howard's son, Jimmy, was killed while in battle.
She was also famous for songs like "Too Many Teardrops Too Late" and "Just As I Am." The singer earned Grammy nominations for "Evil On Your Mind" and "My Son."
"It almost seems like an accident that I became a singer, but I'm so thankful for it." - Jan Howard

So are we, Jan. You're forever a Grand Lady of the Opry and of our hearts. Tonight's show is dedicated to Jan ❤️ pic.twitter.com/u2drh7JsNR

— Grand Ole Opry (@opry) March 29, 2020
Who survived Jan
The star previously collaborated with Bill Anderson on duets like "For Loving You" and "He's Got the Whole World." According to "Billboard," Howard is survived by one of her three sons, two grandchildren, and three great-grandchildren.
We're sad to hear of the death of #DavidSchramm (1946–2020) — best known as Roy Biggins on WINGS.

He also appeared in the miniseries KENNEDY (1983), THE DREAMER OF OZ (1990), LET IT RIDE (1989) and on Broadway. https://t.co/4ItOz0EQat pic.twitter.com/0SkPjbvFWX

— getTV (@gettv) March 30, 2020
David Schramm's death
In other news, David Schramm has died at age 73. The Acting Company's Margot Harley announced the sad news on Sunday.
Schramm is best known for acting as airline rival Roy Biggins on the NBC comedy "Wings."