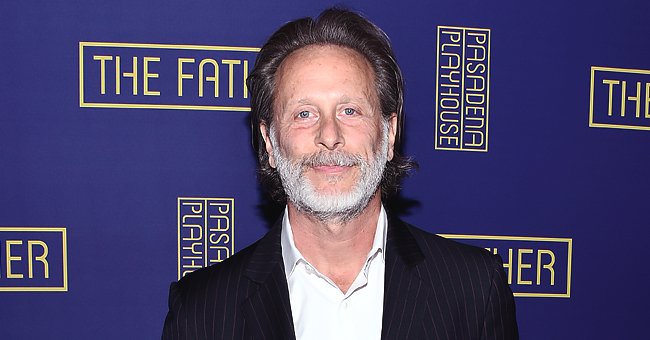 Getty Images
Steven Weber Mourns Death of 'Wings' Co-Star David Schramm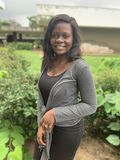 Steven Weber shared a heartfelt tribute to his fellow star, David Schramm, on social media following the announcement of his demise yesterday.
Steve Weber got all emotional in his posts on Twitter, where he honoured the memories of late Hollywood actor, David Schramm, who passed on some days back.
Schramm, who was Weber's co-star on 1990'sitcom, "Wings." On his posts, Steve remembers the actor in the heartiest ways.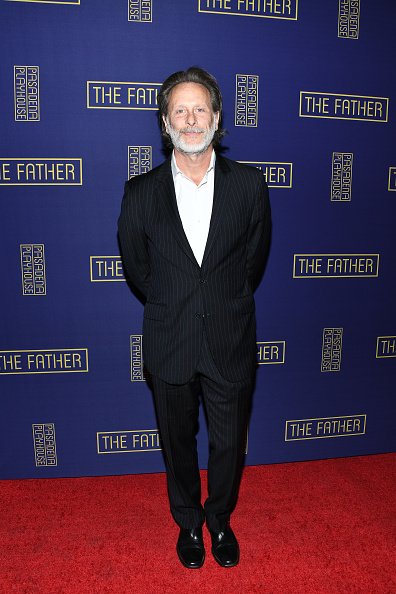 Steven Weber at the Pasadena Playhouse presents the "The Father" at Pasadena Playhouse on February 11, 2020 in Pasadena, California. | Photo: Getty Images
A TRIBUTE TO DAVID SCHRAMM
The "Wings" alum mused on times that he spent around the actor as they worked together. Weber mentioned in his emotional write up:
"David Schramm was quite simply a fantastic actor...He was kind. It was an honour and a pleasure to have been able to work with him…"
A second post from the "Single White Female" star showed a portrait image of David looking radiant with a warming smile.
NOSTALGIC FEELINGS AMONG FANS
After coming across the actor's tweets on the timeline, tweeps were filled with nostalgia as they remembered the days of watching Schramm play the role of Roy Biggins, the rival owner of an airline. Someone emotionally wrote: "There will never be another Roy Biggins.
Steve Weber played the reckless younger brother of Joe Hackett, Brian.
A second fan dug into memories, "The memories of him singing "Buttons and Bow" will always make me smile…" another person added, "My heart goes out to all of his family & friends."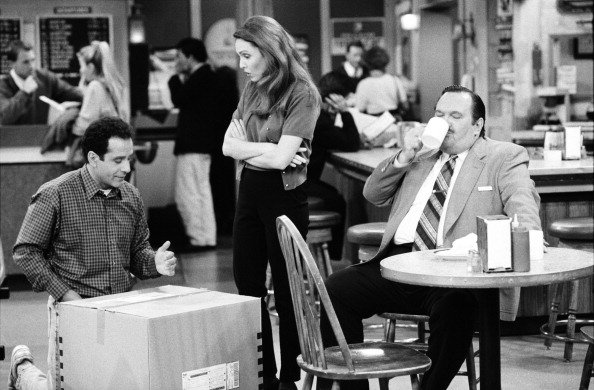 Tony Shalhoub as Antonio Scarpacci, Amy Yasbeck and David Schramm on set of "WINGS " | Photo: Getty Images
DAVID SCHRAMM
Among his many achievements, the "Let It Ride" star is best known for his comic character on "Wings" and how he remained active till the show's end in its eighth season.
According to Hollywood Reporter, Schramm's publicist, Rick Miramontez, confirmed his death last Sunday while no causes were given.
In his days, the veteran celebrity was further known for his excellent performances in stage acting. He made his Broadway debut in 1973 through his role in "Three Sisters." The "Johnny Handsome" actor helped found "The Acting Company" which was his platform for showcasing stage plays.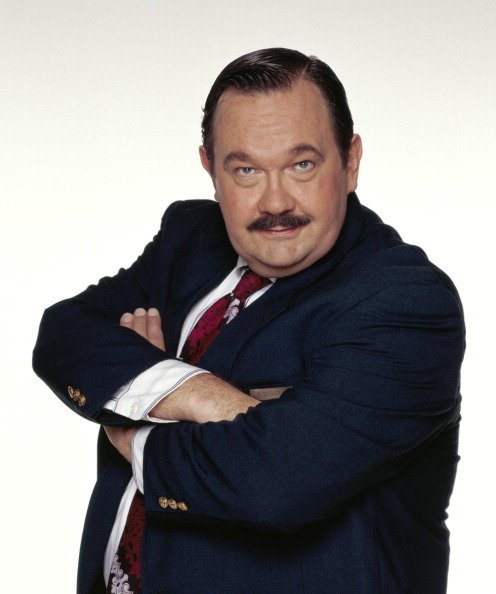 David Schramm pictured posing for a photo | Photo: Getty Images
THE STARS OF "WINGS."
Many of the stars from the acclaimed show are older and still exploring their talents in Hollywood. The show's alum, Tim Daly, played the role of Joe Hackett, the rival of Roy Biggins in the airplane business.
These days, Daly is a 64-year-old star who is also known for his role in "Superman" and "The Sopranos," among others. Steve Weber played the reckless younger brother of Joe Hackett, Brian.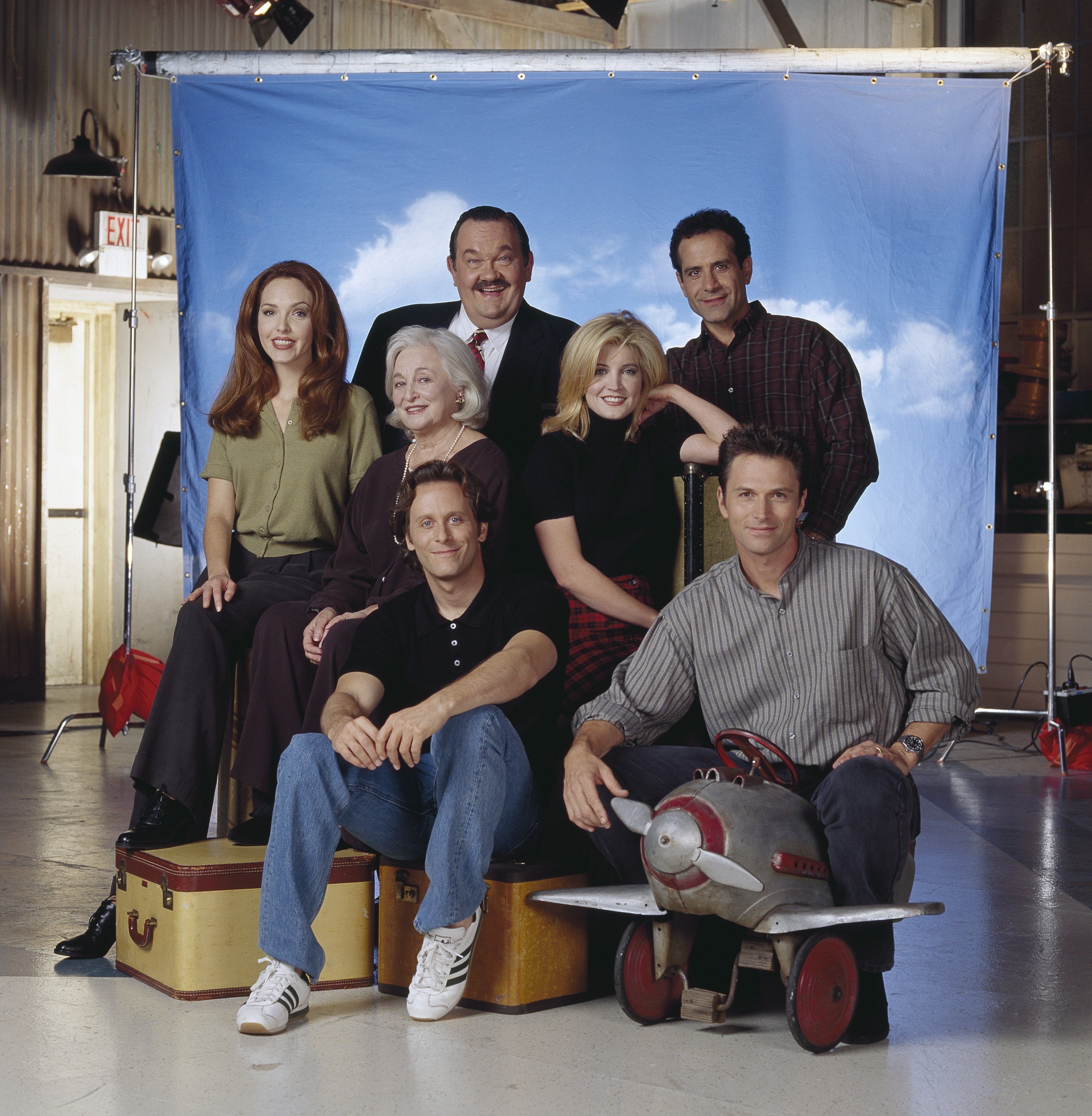 David Schramm, Tony Shalhoub, (center, l-r) Amy Yasbeck, Rebecca Schull, Crystal Bernard, (front, l-r) Steven Weber, Timothy Daly pictured on set of "Wings | Photo: Getty Images
Other stars from the sitcom are Amy Yasbek, Rebecca Schull, Laura Innes, and Gretchen German, all quite grown but still youthful and taken on roles in entertainment.
Please fill in your e-mail so we can share with you our top stories!