John Callahan of 'All My Children' Has Reportedly Died Due to Severe Stroke
On Friday, March 27, 2020, John Callahan passed away after suffering a massive stroke at his home in Palm Desert, California. According to reports, the soap opera actor was 66 at the time of his death.
According to a source, Callahan was put on life support after suffering a stroke. His immediate family members were called in to say goodbye before he was pronounced dead.
The Daytime Emmy's shared the news of Callahan's death the following day in a tweet. The message read: "We're devastated to share that John Callahan passed away earlier today."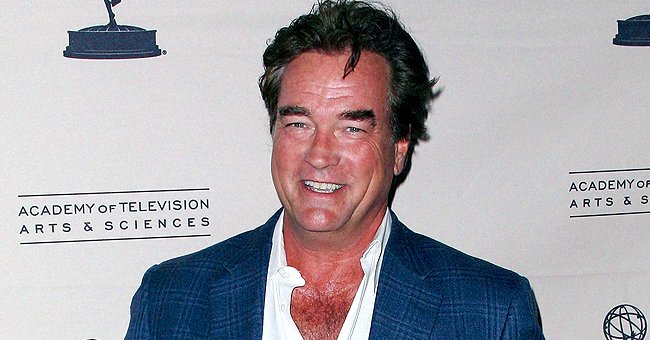 Deepest condolences to Callahan's survivors
The institution continued its message by sharing their "deepest condolences to Eva La Rue and all his loved ones." The star was best known for his role in "All My Children (AMC)."
The actor played Edmund Grey on the daytime soap opera from 1992 to 2005. A cause of death is currently unknown.
Eva LaRue pays tribute to ex-husband
Callahan's ex-wife and fellow "All My Children alum," Eva LaRue, 53, took to social media to pay tribute to the late star. On Twitter, she shared multiple throwback pictures of herself and her ex-husband with their daughter, Kaya, 18.
March 28, 2020
Some of John's acting credits
On Instagram, the actress also posted a lengthy tribute to Callahan. The late actor also appeared on "Days of Our Lives," "Santa Barbara," and "Falcon Crest."
March 28, 2020
Ripa starred with Callahan on AMC
Kelly Ripa, 49, has known Callahan and his ex-wife for decades. The trio co-starred on "All My Children" in the 90s.
Sharing a throwback photo
Taking to her Instagram account hours after he died she posted a photo of Callahan and LaRue when they were pregnant with their daughter. At the time, the couple was at a red carpet event.
Honoring John
In the caption of her post, the "Live with Kelly and Ryan" co-host shared how her heart broke for Callahan's ex-wife and daughter. She also wished him to "Rest in Peace."
Susan Lucci, 73, another "All My Children" co-star, also took to social media to honor the late star.