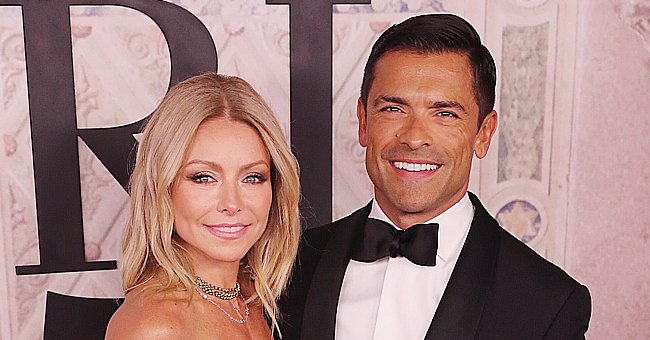 GettyImages
Kelly Ripa Has Been Married to Mark Consuelos for 23 Years and They Have Three Kids Together

Don't let their soap opera origins fool you; Mark Consuelos and Kelly Ripa's love story is a real-life fairy tale, and not only they "lived happily ever after" but are also proud parents of three wonderful children.
The soap opera "All My Children" not only gave 49-year-old actress and talk show host Kelly Ripa a career but also put her in the right place to find true love, since five years after landing the role of Hayley, one of her co-stars stole her heart.
48-year-old Mark Consuelos joined the cast of the long-running show in 1995 to play Ripa's onscreen husband Mateo, and even before the two could actually meet, she claims to have known all along that he was going to be the love of her life.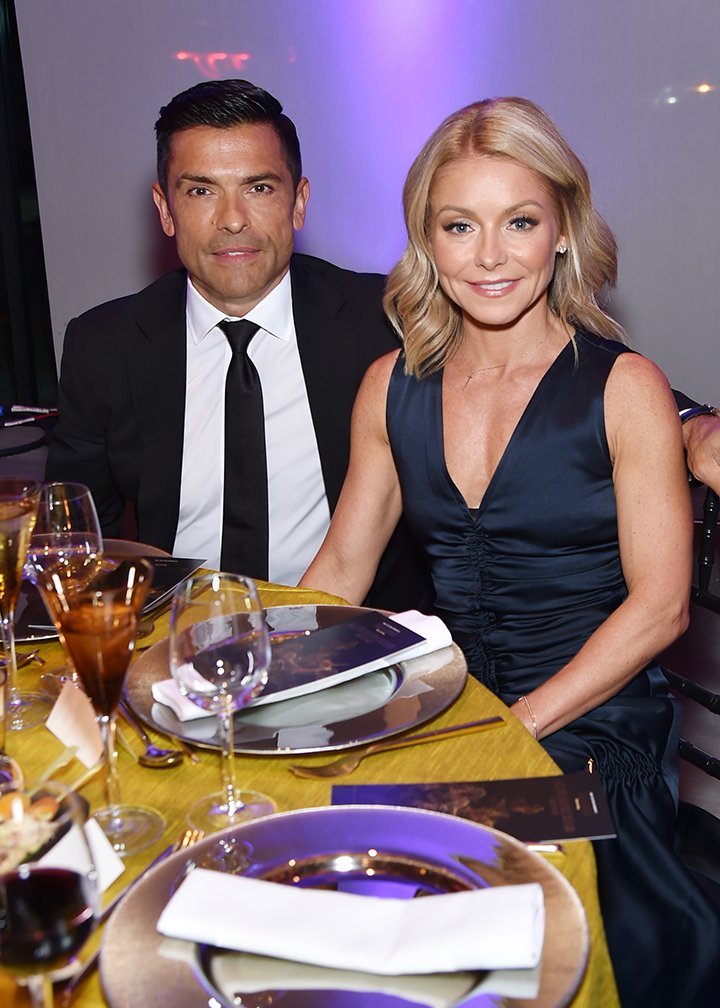 Mark Consuelos and Kelly Ripa. I Image: Getty Images.
"I saw my husband in a photograph before I saw him [in real life]. I knew when I saw his photograph," Ripa told host Bruce Bozzi for his Sirius XM show in 2018, on the occasion of the couple's 22th anniversary of marriage.
"When I saw him, the photograph of him, I saw my entire future with him flash before — like I saw it. And I don't believe in any of that and now I do because of that moment," Ripa added.
MEET CUTE
Ripa and Consuelos had their proper meet cute later when the former auditioned the latter for the role.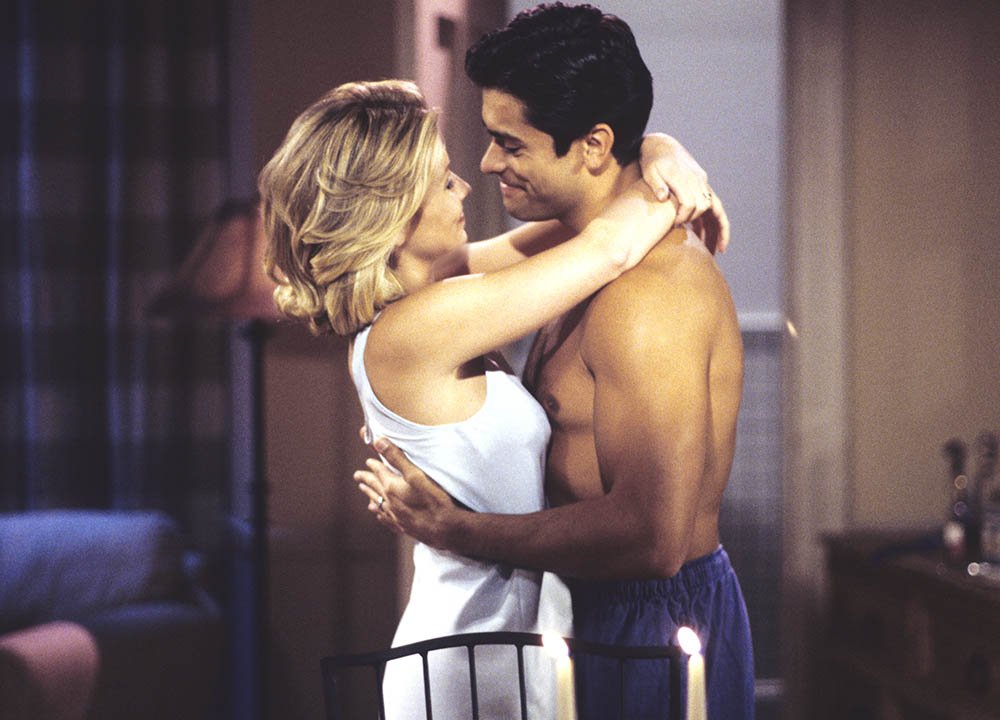 Kelly Ripa and Mark Consuelos in "All Our Children." I Image: Getty Images.
Ripa had auditioned "every Latino actor" in California before this, but the chemistry between Consuelos and her convinced the showrunners of giving him the part.
"I thought she was adorable, hot and sexy and all that stuff, but I was very focused — I didn't really think I had a chance with her, so I wasn't really focused on that," Consuelos recalls, but despite his initial doubts, they end up as husband and wife.
HUSBAND AND WIFE
On May 1, 1996, and after a brief romance, Ripa and Consuelos made up their minds about the relationship and eloped to Las Vegas to have a discreet, romantic, and inexpensive wedding.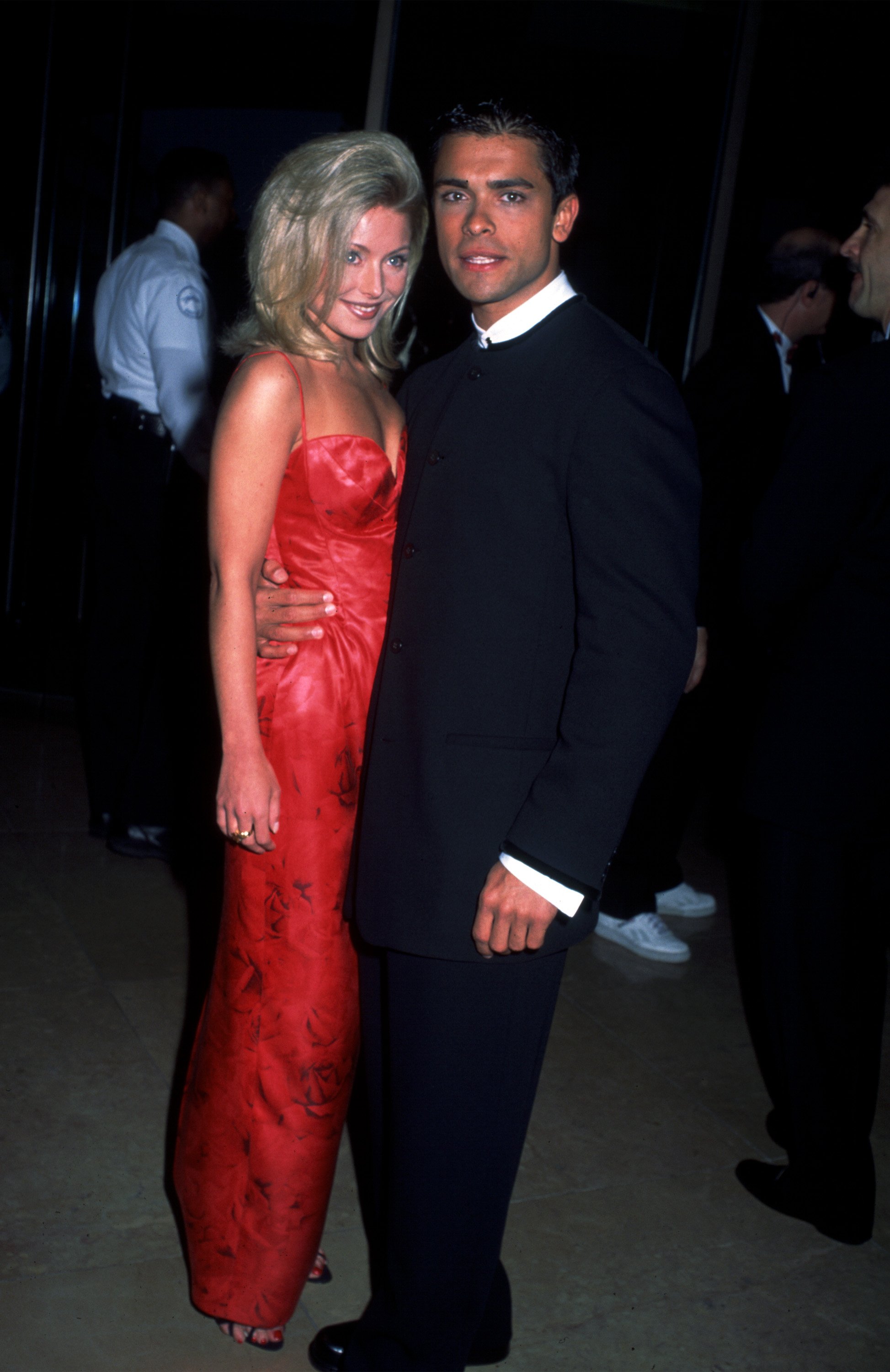 Kelly Ripa and Mark Consuelos. I Image: Getty Images.
They got married just as casually as Consuelos proposed her a day before, after an easy night of wine and pizza, and since they knew in their hearts that they were meant to spend a life together, they didn't focus too much on the ceremony.
Ripa amusedly revealed that she wore a $199 dress she bought on clearance for her special day. She didn't worry too much about what to wear that day, and just picked a pretty dress from the Barney's Warehouse sale.
20 years after the two exchanged vows, Ripa and Consuelos went back to Las Vegas to visit their wedding chapel (Chapel of the Bells) and were delighted to meet the woman that officiated the ceremony once again.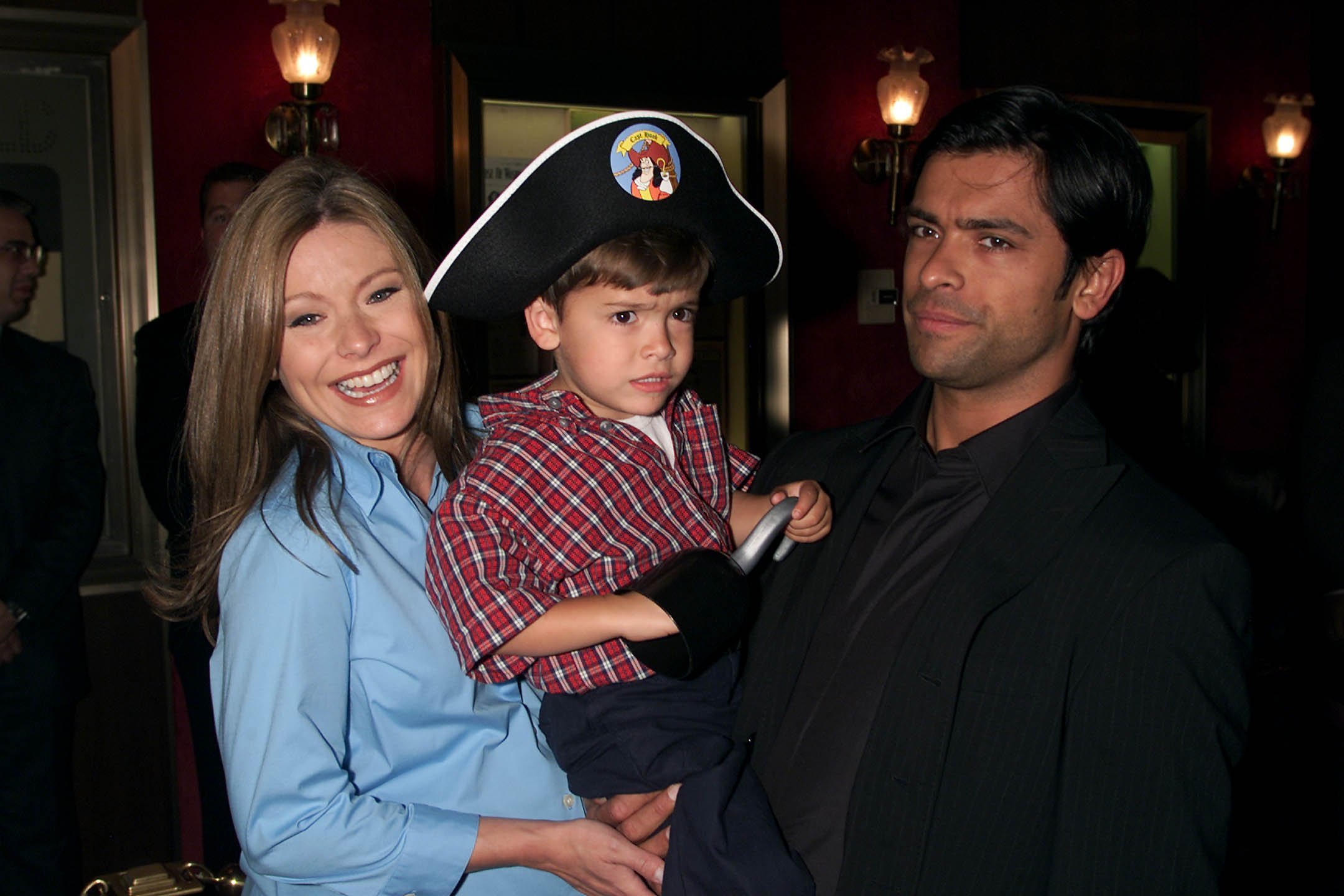 Kelly Ripa and Mark Consuelos with their older son Michael. I Image: Getty Images.
"To me, this place is heaven on earth," a very touched Ripa shared as she stood outside the very place where she said "yes" to Consuelo, starting the adventure of a lifetime.
MICHAEL, THE FIRSTBORN SON
22-year-old Michael Joseph Consuelos, named after both of his grandparents, was born in 1997, and he cannot deny that he has an uncanny resemblance to his famous father, which has played not a small part in his choice of a career.
Being the son of an actor and an actress that met on the set, it is not surprising that Michael has pursued an acting career himself, debuting in 2004 with a voice-over work for the animated series "Duck Dodgers.
"But Michael had his breakthrough role in 2018, when he was cast to play a younger version of his father's character Hiram Lodge in the CW series "Riverdale," based on the "Archie's" comics.
Always focused on the industry, Michael attended New York University, where he majored in Film, and he was part of his college's cross country and track and field teams.
LOLA, THEIR ONLY DAUGHTER
18-year-old Lola Grace Consuelos followed on June 16, 2001. She has grown to be a beautiful young lady that, contrary to her parents, is not fond of being in the spotlight, choosing to live a more private life.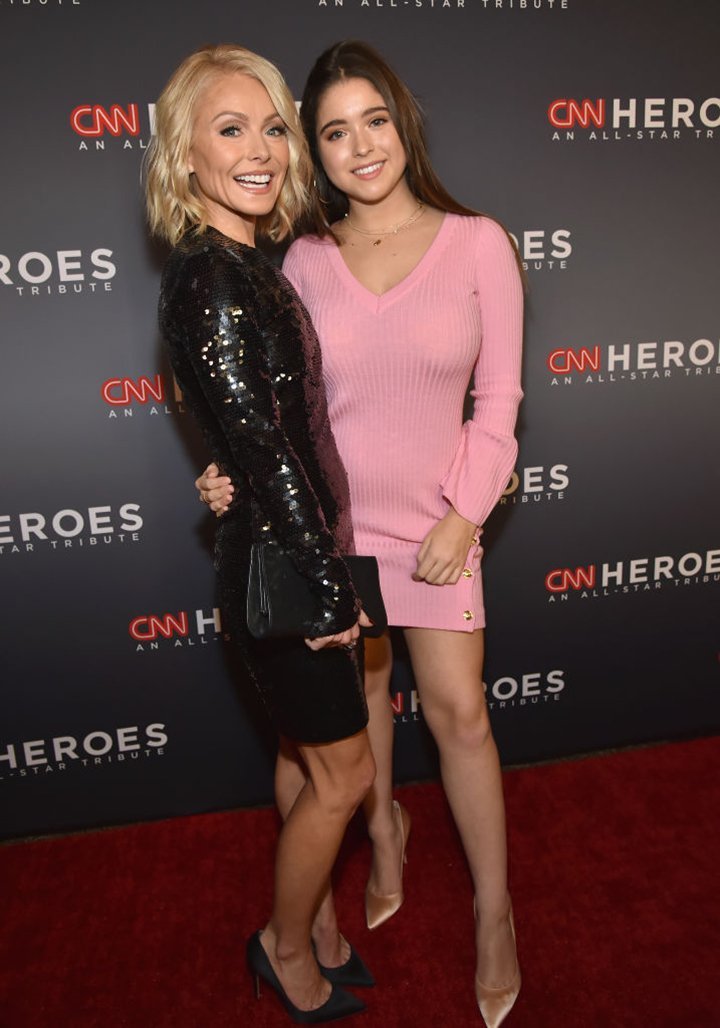 Kelly Ripa and her only daughter Lola Grace Consuelos. I Image: Getty Images.
In fact, Ripa once shared with late-night show host Jimmy Fallon that her daughter had forbidden her to post a photo of her on social media, a rule that mother-of-three doesn't exactly follow.
Lola Grace graduated from high school in 2018, and her mother marked the occasion by sharing the teenage girl's prom pictures, with or without her daughter's consent.
Kelly and Mark's only daughter left home for college in September 2019, and they naturally had mixed-emotions about Lola Grace's milestone. Lola Grace is following her older brother example, choosing NYU as her Alma Mater.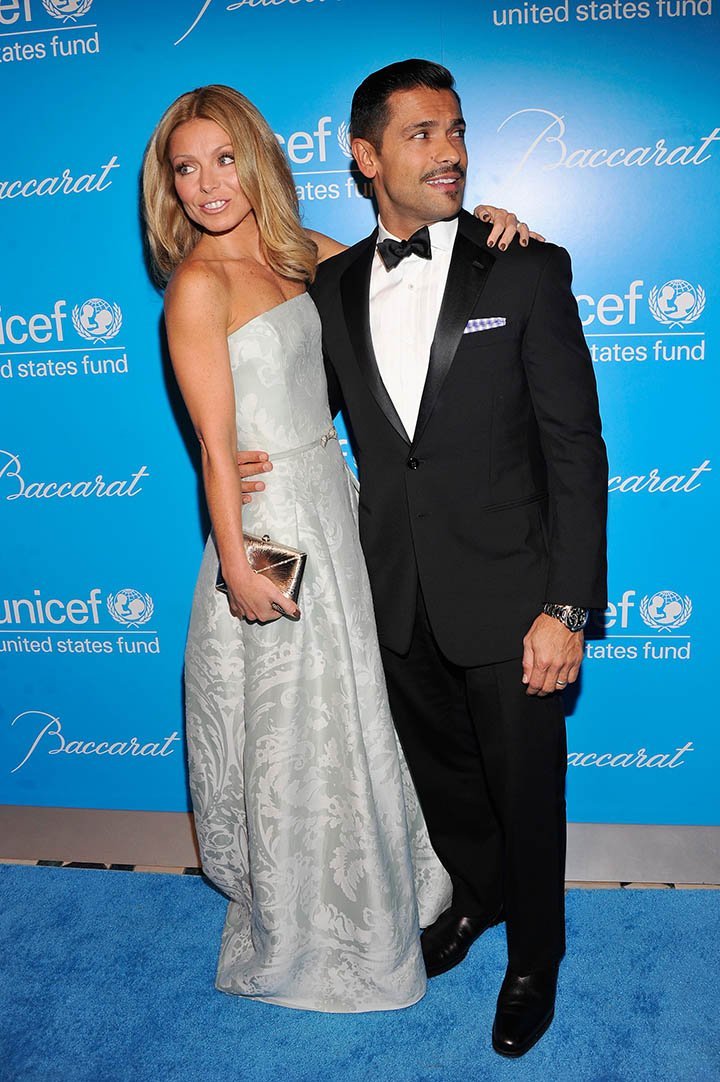 Kelly Ripa and Mark Consuelos. I Image: Getty Images.
JOAQUIN, THE YOUNGEST
16-year-old Joaquin Antonio Consuelos was the last addition to the household. He was born on February 24, 2003. He shares a resemblance to his father with his older brother Mark.
Like any other high school student, Joaquin is still to figure out what to do after he graduates. He certainly has the looks to pursue a career in front of the camera, and the talent certainly runs in his blood.
With two older siblings attending the prestigious high education institution, it wouldn't surprise us if Joaquin follows the family tradition and applies at NYU.
On the occasion of Joaquin's 16th birthday, his mother took to social media to share a beautiful message for who she still calls her "newborn," calling him a "gift that keeps on giving."
Please fill in your e-mail so we can share with you our top stories!