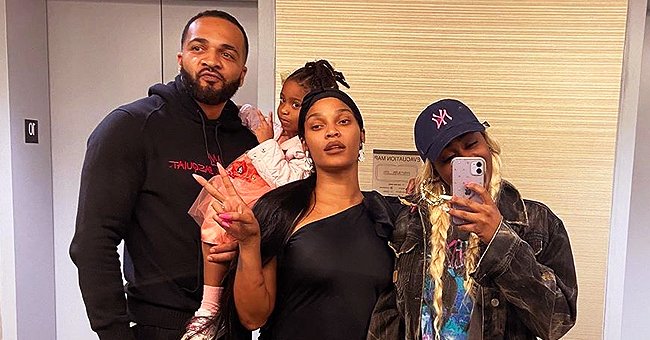 Instagram/joseline
Joseline Hernandez of MBCHHE Misses Daughter Bonnie Bella After Losing Custody to Stevie J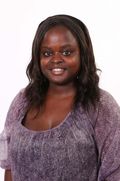 Joseline Hernandez shared an emotional throwback picture as she admitted to missing her daughter after losing her in a custody battle with her ex-fiancé Stevie J.
Amid her custody battle, Joseline Hernandez recently shared a group photo of herself with her daughter Bonnie Bella and fiancé Ballistic Beats.
Her touching caption showed a more vulnerable side to the normally outspoken and tough reality star. Referring to her daughter and Savannah Jordan, who was also in the photo, she said, "Bonnie 'Bella I miss these 2 girls."
Joseline ended her caption with three sad face emojis that showed how emotional she has been feeling while living apart from her daughter.
The post comes only days after WE TV's "Marriage Boot Camp: Hip Hop Edition," released a clip of the moment Joseline found out that she lost custody of her daughter while filming the show. A fan commented on the post with a supportive message.

A fan commented on Joseline Hernandez' throwback picture with a friend, her fiancé Ballistic Beats and her daughter Bonnie Bella | Source: Instagram.com/joseline
The show was shot a year ago amid Joseline and Stevie J's legal war over full custody for Bonnie. In a clip shared by a fan that showed her reaction, a distraught Joseline said:
"The judge gave the father the custody of my baby. Oh my God. It's being told to me that I have to let my daughter go with her father."
According to BET, a week after losing custody she went back to court and was able to regain primary custody of Bonnie. Reportedly, their custody case will resume in May for another trial.
It was speculated that after the preview for the emotional episode aired, Stevie J took a dig at Joseline when he coincidentally shared a video of Bonnie at his home playing with her siblings.
Bonnie is currently quarantined with Stevie J in New York. After being one of the most affect areas dealing with the coronavirus outbreak, Governor Andrew Cuomo has put an executive order for locals to remain in lockdown.
With their ongoing legal battle, Joseline shared with Hot 97 the difficulty of co-parenting and things getting better with Stevie J as they focus on raising their daughter together.
Joseline was on "Marriage Boot Camp" to work on her relationship with Ballistic. The couple have been romantically linked since 2019.
They have not publically confirmed their engagement beyond their social media posts or off-camera since it has been a storyline in their television appearances.
Please fill in your e-mail so we can share with you our top stories!