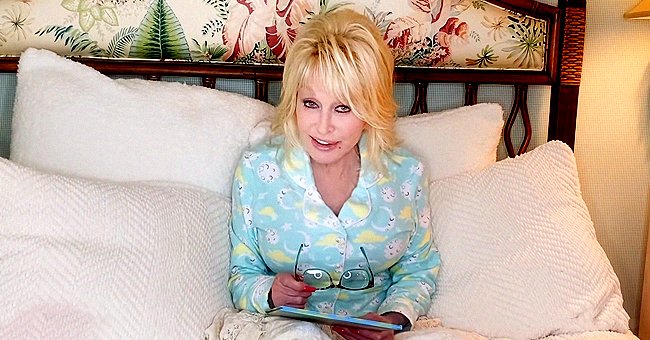 YouTube/Dolly Parton's Imagination Library
Dolly Parton to Read Bedtime Stories Online for Kids on 'Goodnight with Dolly' Show Amid Pandemic
Dolly Parton has found a warm and thoughtful way to ease the fears of little children amid the Coronavirus outbreak — a 10-week video series in which she reads to small children.
The country music legend announced that the series would begin on April 2, 2020, in a video posted on Imagination Library's YouTube page.
Parton also revealed that she would be reading different children's stories on behalf of her literacy advocacy group, Imagination Library.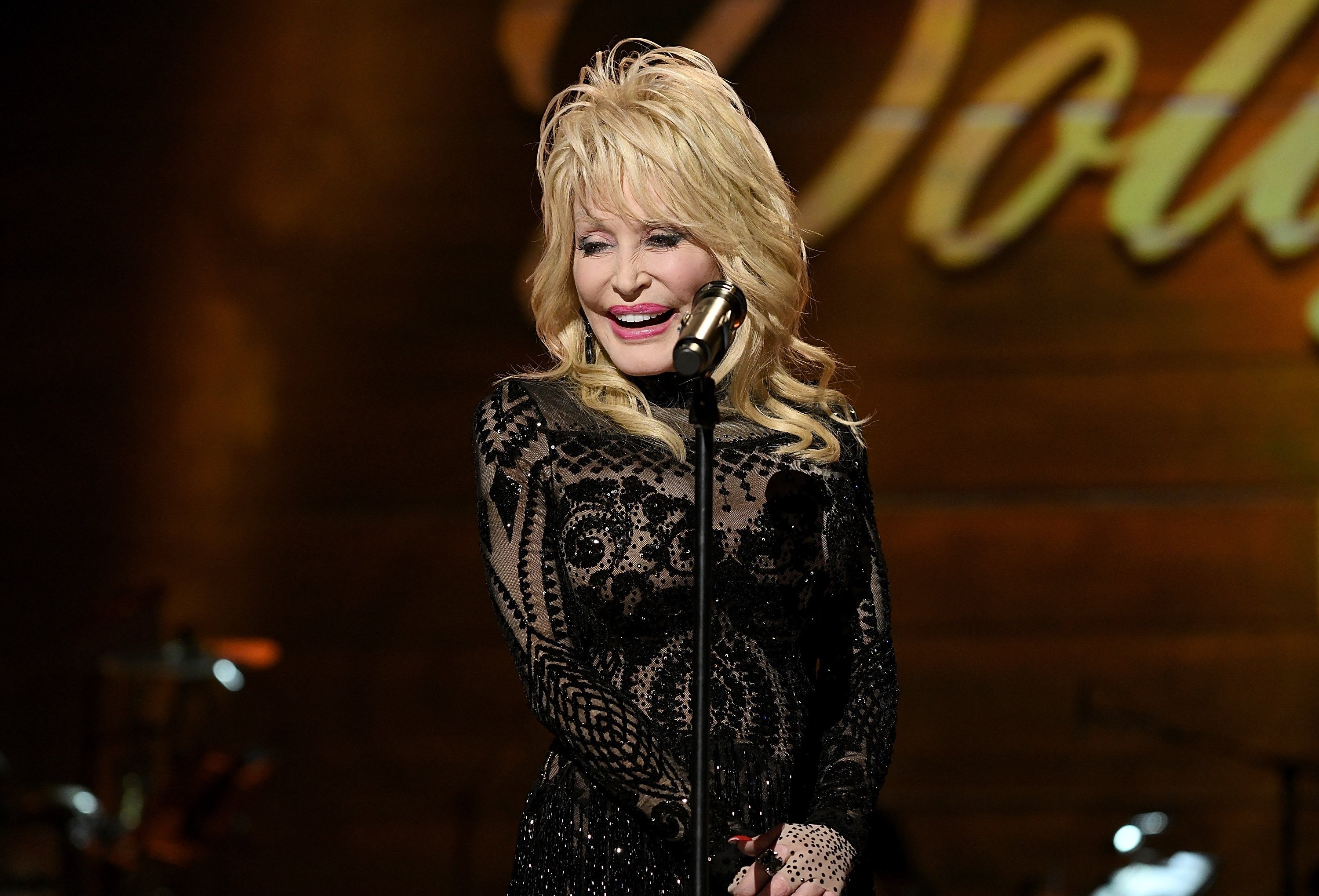 Dolly Parton accepts the 2019 MusiCares Person of the Year Award on February 8, 2019, in Los Angeles, California. | Photo: Getty Images.
The series was Parton's thoughtful idea to take minds off the virus during these challenging times. In her announcement the singer said:
"This is something I have been wanting to do for quite a while I think it is pretty clear that now is the time to share...some love."
In her announcement, Dolly referred to herself as "The Book Lady." The series "Good Night with Dolly" would run for ten weeks to give children something happy to think about during a time of uncertainty.
The stories the music star would be reading would be from her Imagination Library, which is a book gifting program that mails free books to children below the age of five.
Dolly has been instrumental in encouraging people to keep Faith amid Coronavirus concerns.
The "Jolene" crooner did not set a particular schedule for the stories that she would be reading to the children. The nine-time Grammy winner hoped to inspire affection for literacy in children during this time of unrest.
The official Twitter account of Imagination Library also shared the exciting news of the upcoming read-aloud series. The first airing of April 2 would begin at 5 pm on the Library's Youtube channel.
The premier would begin with a famous children's story, "The Little Engine That Could," a delightful tale about a train filled with toys and gifts for kids but would break down before reaching them.
Dolly selected the books to kick off as it had been a source of inspiration for her. The book would teach her little listeners the value of optimism, perseverance, and hard work.
To spread joy, positivity, and hope to her followers and fans in the face of the Coronavirus pandemic, the superstar took to Instagram to encourage people to keep faith amid the Coronavirus concerns. In the video she posted, Parton said:
"Well, hello! It's Dolly... Don't be too scared, it's going to be all right. God loves you."
She continued, saying that she firmly believes that when the pandemic is over, everyone would come out a different and better person.
Dolly has been very instrumental in encouraging her fans and followers, helping them to remain hopeful and still optimistic despite the rising concerns about the fast-spreading disease.
With the help of her social media channels and her literacy advocacy group, Imagination Library, the country star will help many people to remain calm and happy, one book and one thoughtful video at a time.
Please fill in your e-mail so we can share with you our top stories!