Rihanna Reveals Her 10-Year Plan: She Wants Three to Four Kids & Would Not Mind Becoming a Single Mom
The famous singer and business tycoon, Rihanna revealed she wants three or four kids and welcomes the idea of becoming a single mother.
The pop star, Rihanna has opened up about her original ideals of becoming a single mother. She revealed this in "British Vogue" magazine as the May cover star while talking about what her ten-year plans are. The thirty-two-year-old singer revealed that part of her plan is to become a mother, with or without a romantic partner. She said that:
"I'll have kids, three or four of 'em."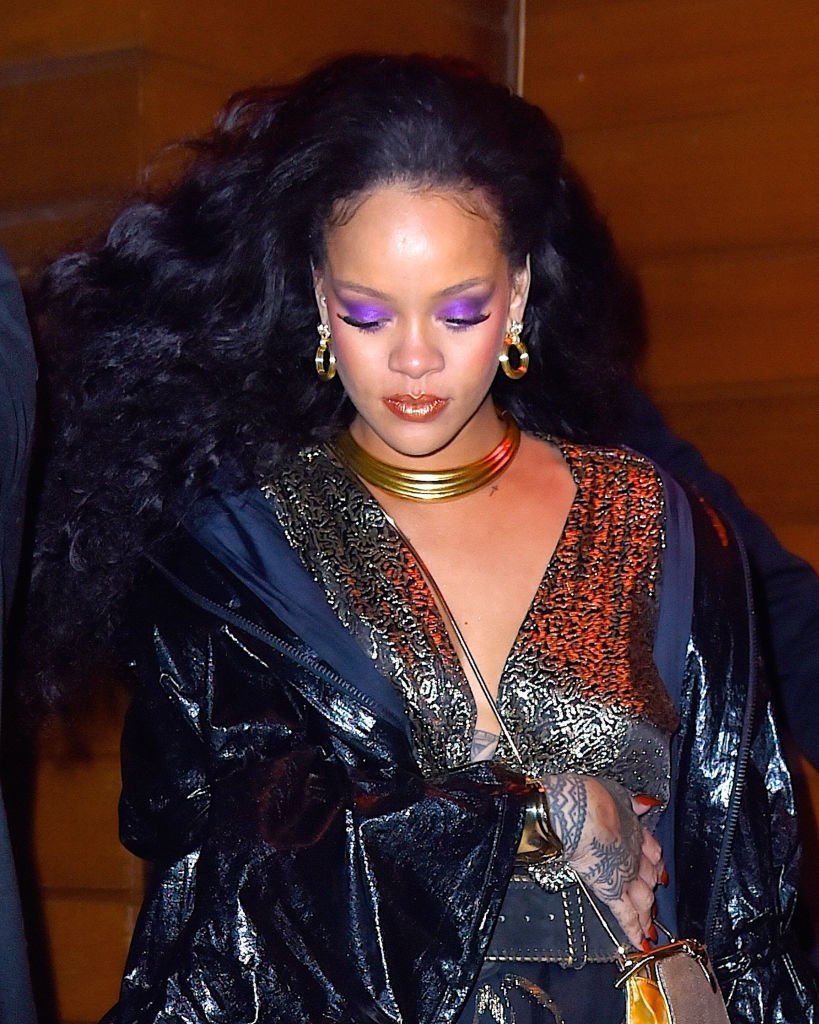 She added that she is going to do it irrespective of what society accepts as a norm, as being a single mother is frowned upon. The star believes as long as she is happy, she is good to go. She affirmed that:
"The only thing that can raise a child, truly, is love."
The "Fenty" beauty business mogul recently opened up about her desire to be a mother in June 2019, in a chat with Sarah Paulson for Interview Magazine, revealing that she wants kids "more than anything in life."
This is not the only time the star has talked about being a mom, during a chat with "Vogue" editor-in-chief, Anna Wintour in October 2019, Rihanna said she's leaving the timing to "God's plan." 
Rihanna recently split up with her billionaire boyfriend, Hassen Jameel, after nearly three years together.
The star also mulled over her childhood as the daughter of an immigrant during the interview for the "British vogue." She empathized with the immigrants as she said she could relate to their struggles. She said that:
"Let's just say I know what that fight looks like. I've witnessed it, I've been in it."
She confessed that the horrifying experience from her childhood makes it hard for her to ignore what is happening now. On March 21, the "Fenty" beauty creator donated $5 million to help with relief efforts for the ongoing coronavirus pandemic.
Rihanna recently split up with her billionaire boyfriend, Hassen Jameel, after nearly three years together. A source close to the pair told "People" that they have gone their separate ways as they were not a good match.
The Barbados born singer opened up about her relationship after she was spotted with the Saudi Businessman on vacation in Spain in June 2017. Their breakup came as a rude shock to her fans.