LL Cool J's Wife Simone Smith Wishes Godmother on Her 70th Birthday with a Rare Throwback Photo
Simone Smith recently paid tribute to her Godmother, on her 70th birthday, with some throwback photos and a sweet note.  
In a recent Instagram post, LL Cool J's wife, Simone Smith, paid tribute to her Godmother in honor of her 70th birthday.
The post featured two throwback photos of Simone with the elderly woman whom she referred to as Aunt Cheryl. Smith accompanied the pictures with a sweet caption.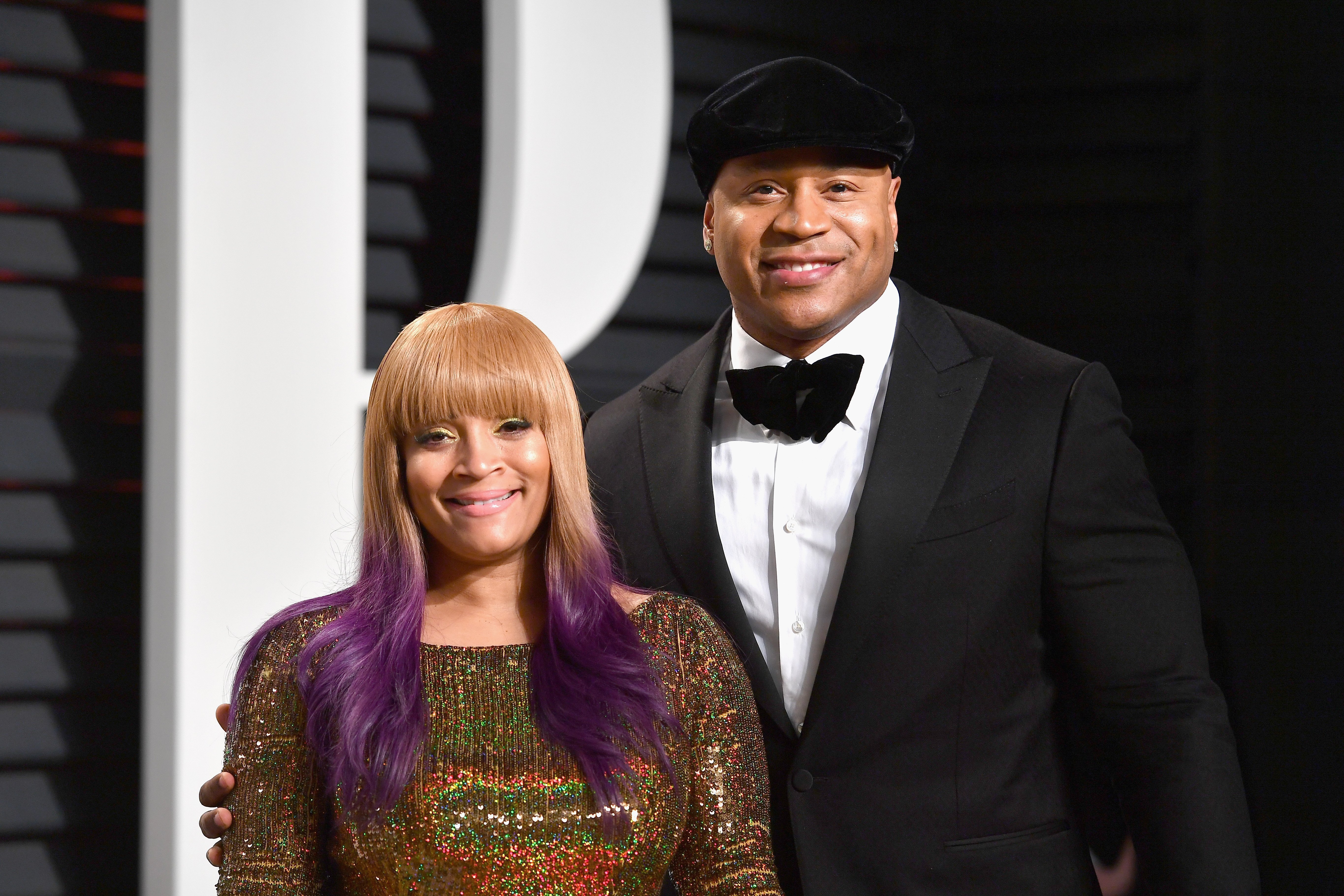 Simone explained that she had almost been born on Cheryl's birthday, in 1970. She stated that she was born only a few minutes after the 30th of March. Smith also went on to wish the celebrant a happy birthday.
After being diagnosed with bone cancer in 2004, Simone and her husband joined the American Cancer Society after launching their "Beat Cancer Like a Boss" campaign.
Ll Cool J and his wife met in the '80s, after which they had their first two children.
Last year, the couple sat down for an interview where Smith opened up about her previous battle with cancer. She revealed that the doctors discovered she had chondrosarcoma stage three tumors in her right tibia bone.
According to her, she had undergone a 15-hour surgery during which her right tibia was removed and replaced. Simone further explained:
"It was a two and a half year recovery, where I had to learn to walk again. I went from a wheelchair to two crutches to one crutch to a cane..." 
The 50-year-old Jeweler also spoke about her husband, LL Cool J. She described him as her rock while revealing that the rapper had offered to give her his fibula bone because he believed it would have been bigger and more durable.
Smith also explained that he had been protective after she had her surgery. She recalled him asking visitors to compose themselves before seeing her.
Simone has been cancer-free for 15 years and decided to use her experience in helping others. She started her jewelry line in 2011, with a part of the proceeds going to the fight against cancer.
Since the start of her jewelry company, this year, she has collaborated with some famous friends who include Mary J. Blige, Remy Ma, Jhene Aiko, and Jordin Sparks. Speaking on her relationship with Mary J Blige, Smith said:
"...We actually became friends the year that I was diagnosed... I was in the hospital, Mary came to see me, and she sent me flowers every day." 
In 2015, Simone and her husband showcased her jewelry collection at Macy's in downtown Los Angeles. The first 200 customers to make a purchase got a photo with the couple, while $1 from each sale went to the "American Cancer Society."
Ll Cool J, who was born James Todd Smith, revealed that he made sure all of their children grew up knowing how to support their parents and how to support themselves. 
The rapper also said he had learned how to be grateful through his wife's fight with cancer. According to him, it was essential to have faith, to be thankful, to be humble, and to believe. 
Cool J and his wife met in the '80s, after which they had their first two children. In 1995, the couple officially got married and had two more children together.